Isadore Ass Saver
For those rides that may turn pretty wet, the Isadore Ass Saver offers excellent protection without the hassle and weight of mud guards.
Explore More
Free standard EU shipping on any order over 150 EUR
Express EU delivery 1-2 business days
Don't let a little road spray ruin your ride
easy to fit, lightweight, minimal looks and it stops unwanted mud and spray decorating your cool Isadore gear ! essential for those Autumn/Winter rides.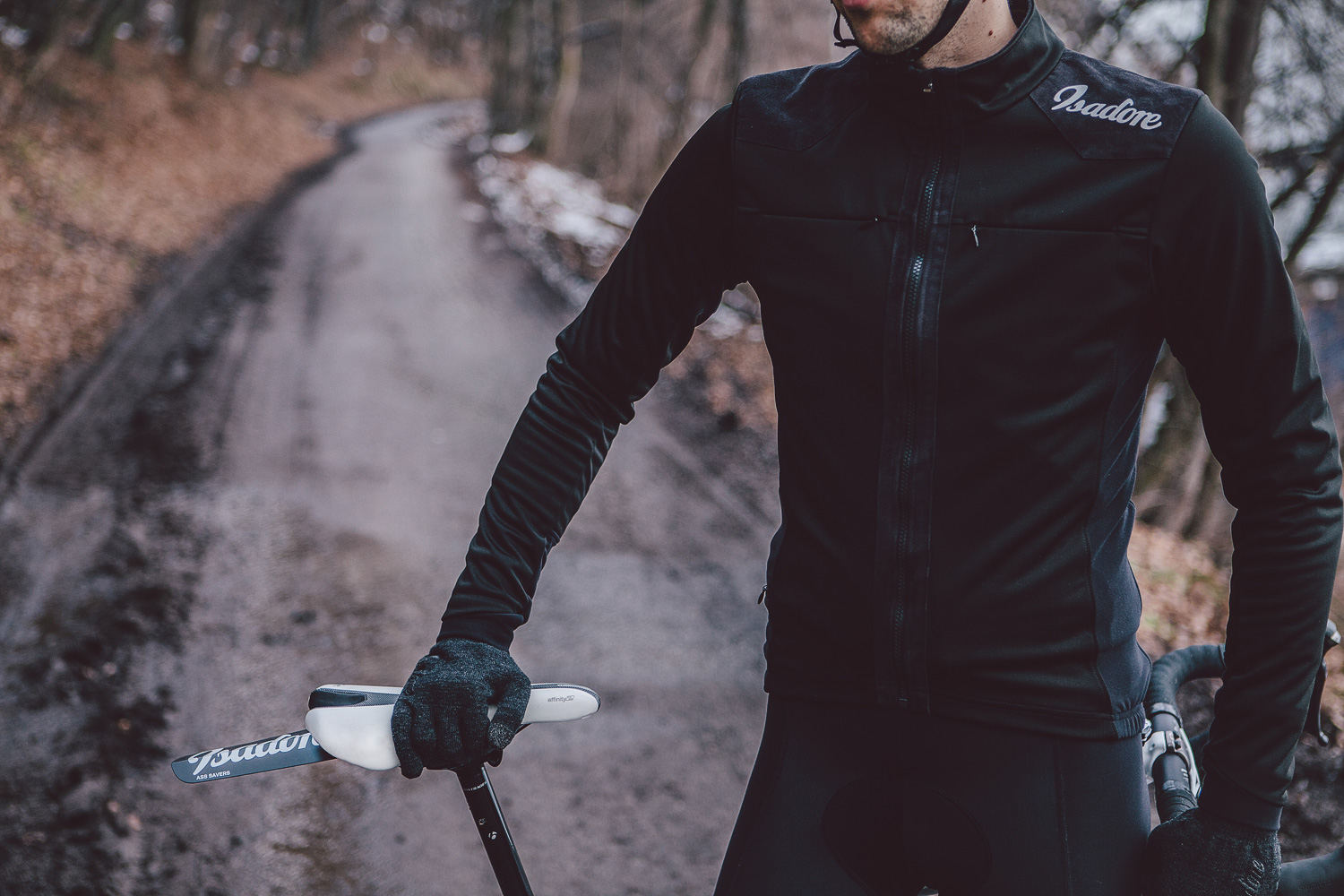 Product description
Compatible with almost every standard rail saddle and made from 100% recyclable polypropylene, the Isadore Ass Saver gives you a chance to ride in the wet and still keep your bum reasonably dry. It offers excellent protection especially when riding a racing bike or mountain bike that cannot be easily or elegantly fitted with mud guards. The Isadore Ass-Saver is easy to mount and once in place, it stays in place. It can even be tuck in to disappear under your saddle until the moment you need it.
Specification
This is how you install your Isadore Ass Saver:
When you receive your Isadore Ass Saver it is flat.
On the Isadore Ass Saver you will see some prepared printed lines in the mudguard.
Start bending your Isadore Ass Saver along these lines - don't worry, it will not break.
Bend the middle-section of the Isadore logo, so your Ass Saver bends slightly downwards.
Bend the square Isadore #cyclingmemories section, so the "wings" of the Ass Saver bends slightly downwards.
Move to the top, and fold the round tip of the Ass Saver down along the line, so it points downwards.
Push and pull the Isadore Ass Saver underneath your saddle, in-between the rails.
Fasten the Ass Saver by pulling the tip into the two pre-produced holes into your saddle rails.
Your Isadore Ass Saver is now installed. If in doubt - follow the visible instructions printed on the back of this product.
Weight: 15 grams
Measures: 340 x 100 mm
Free standard EU shipping on any order over 150 EUR

Risk free 30 Day return policy