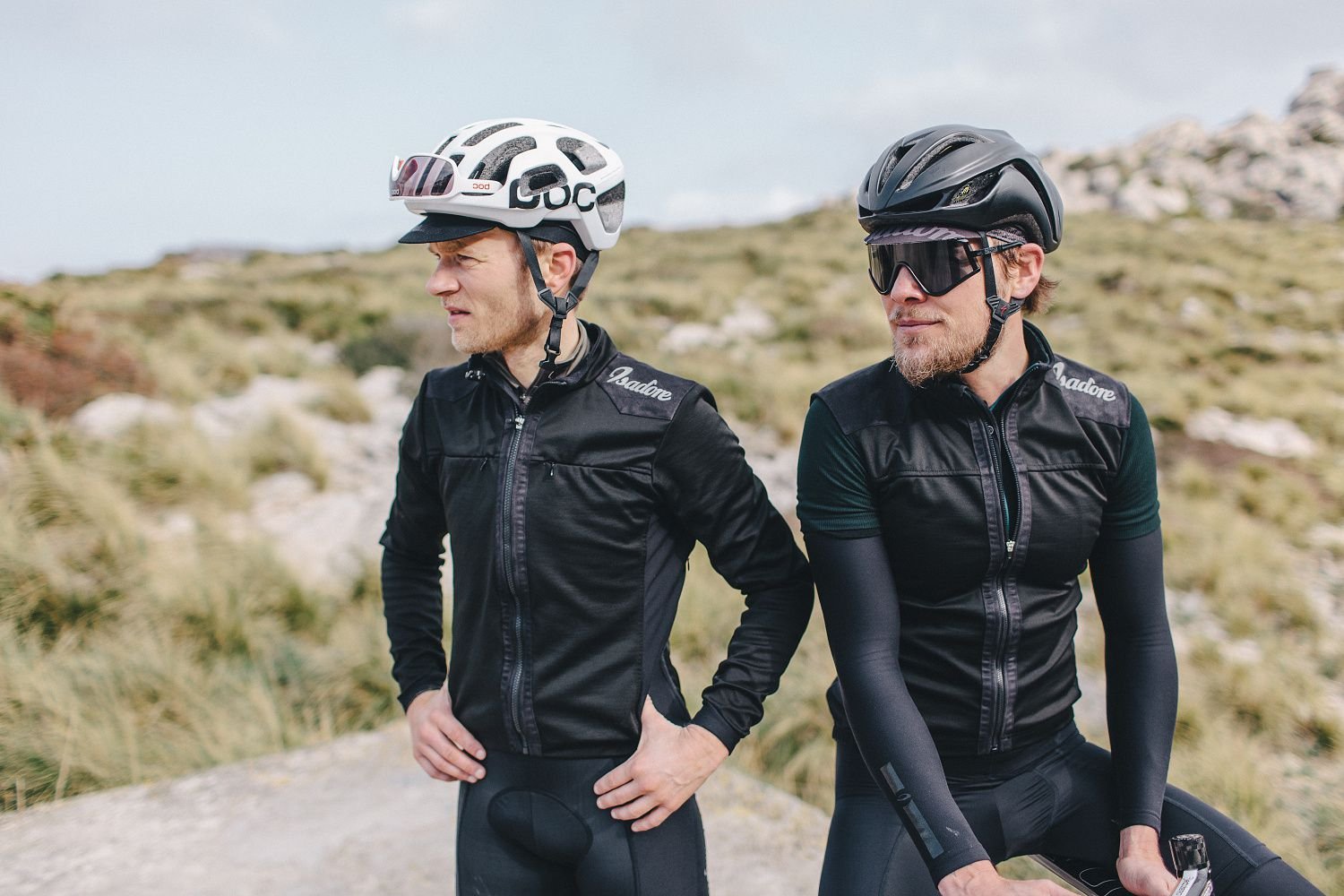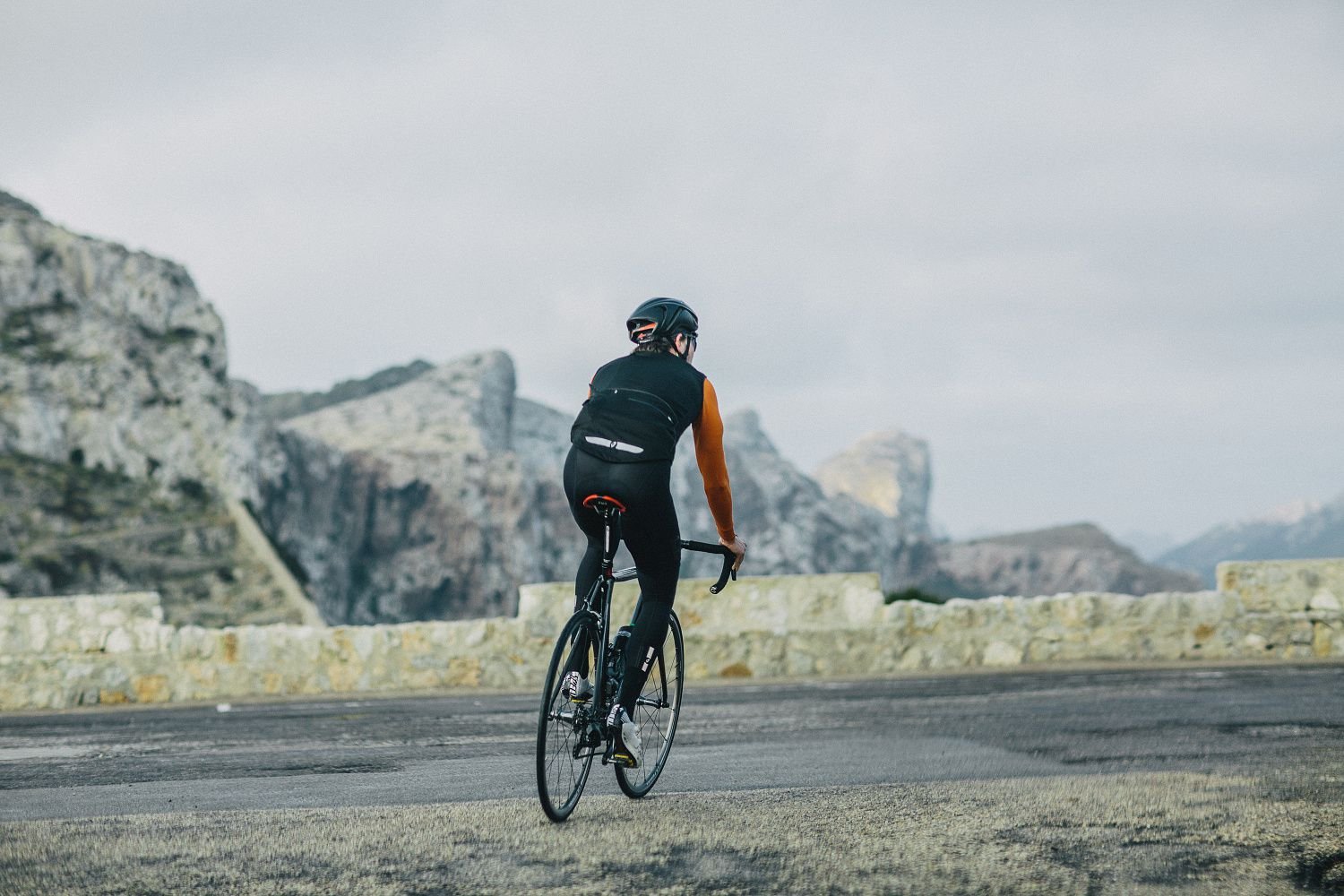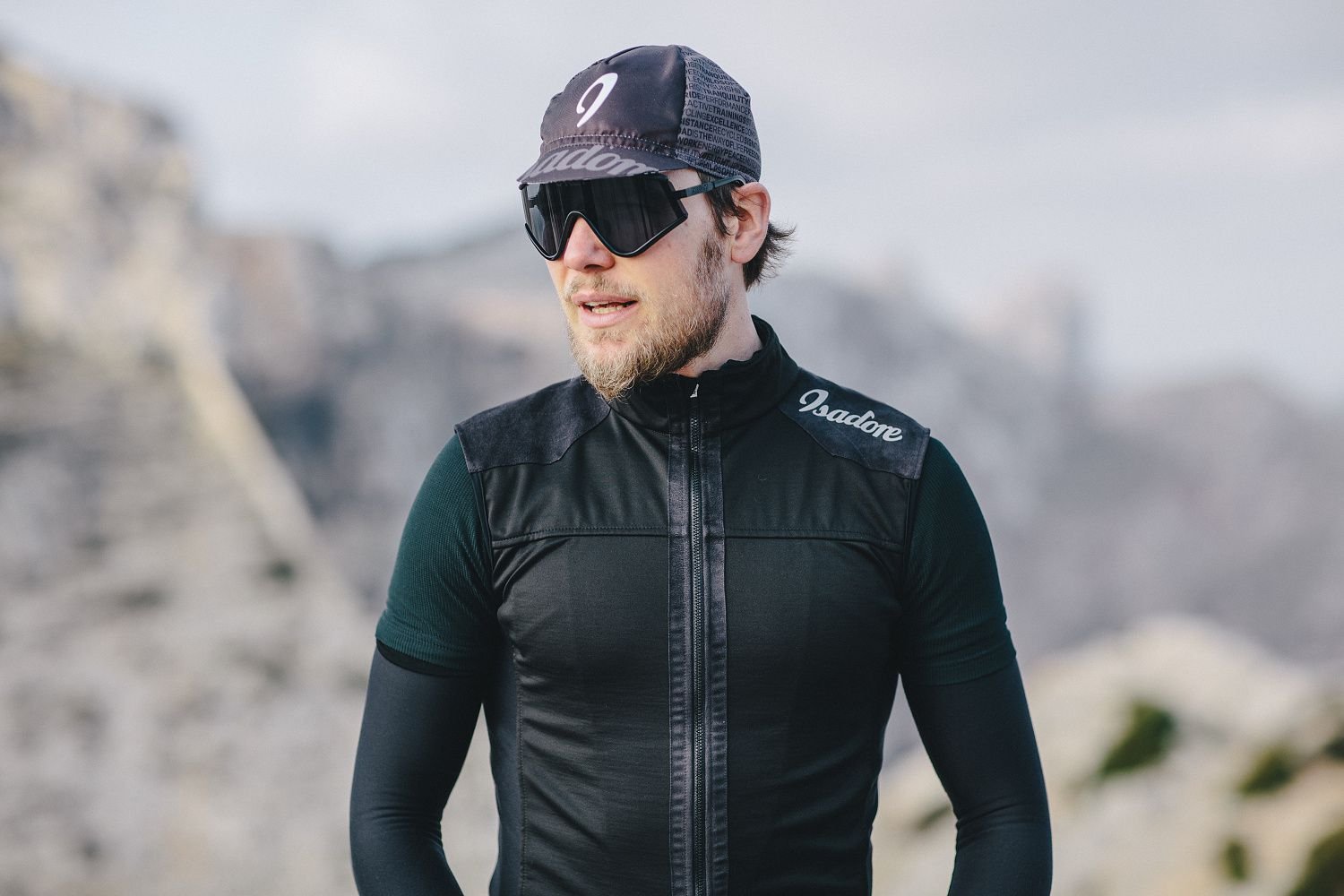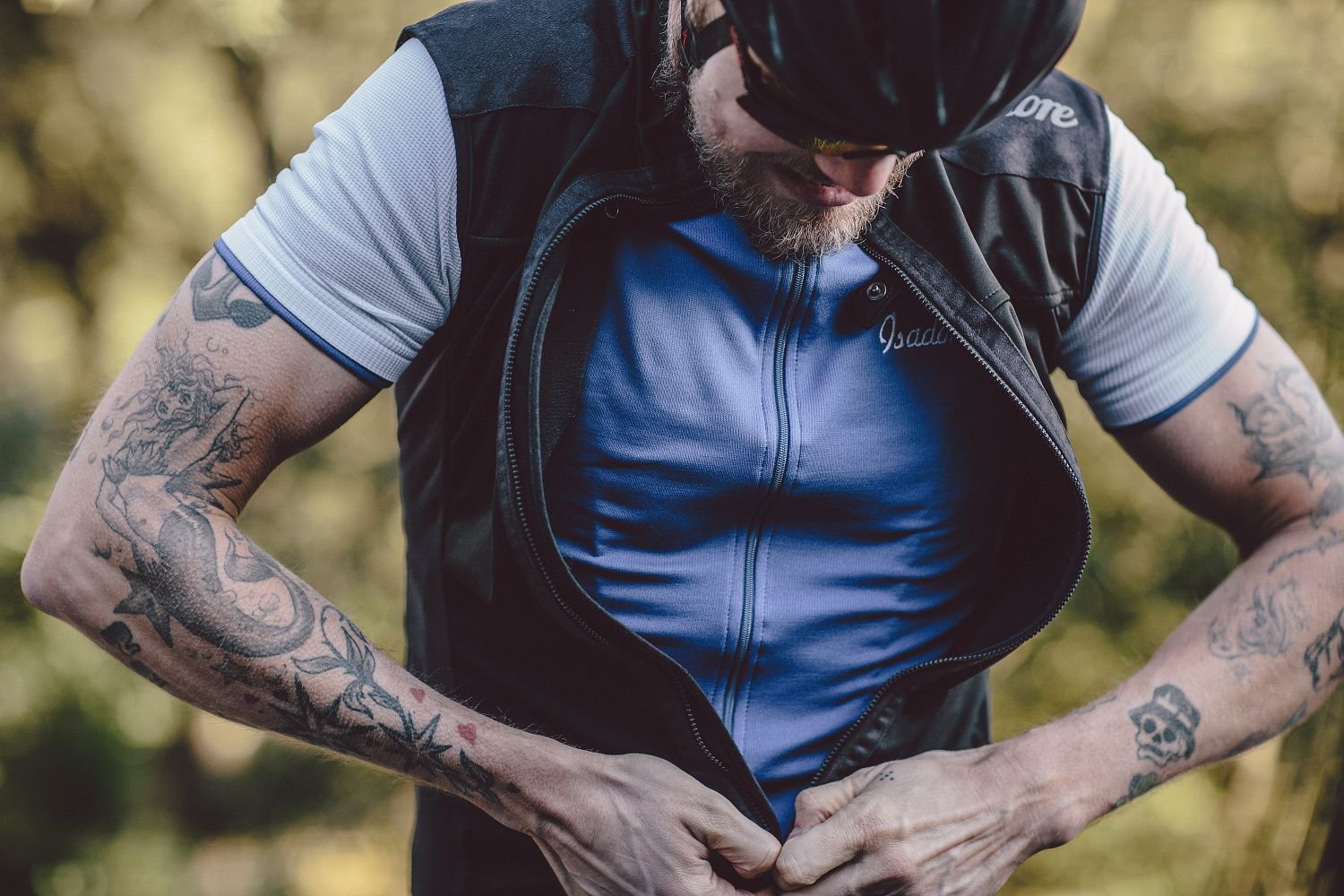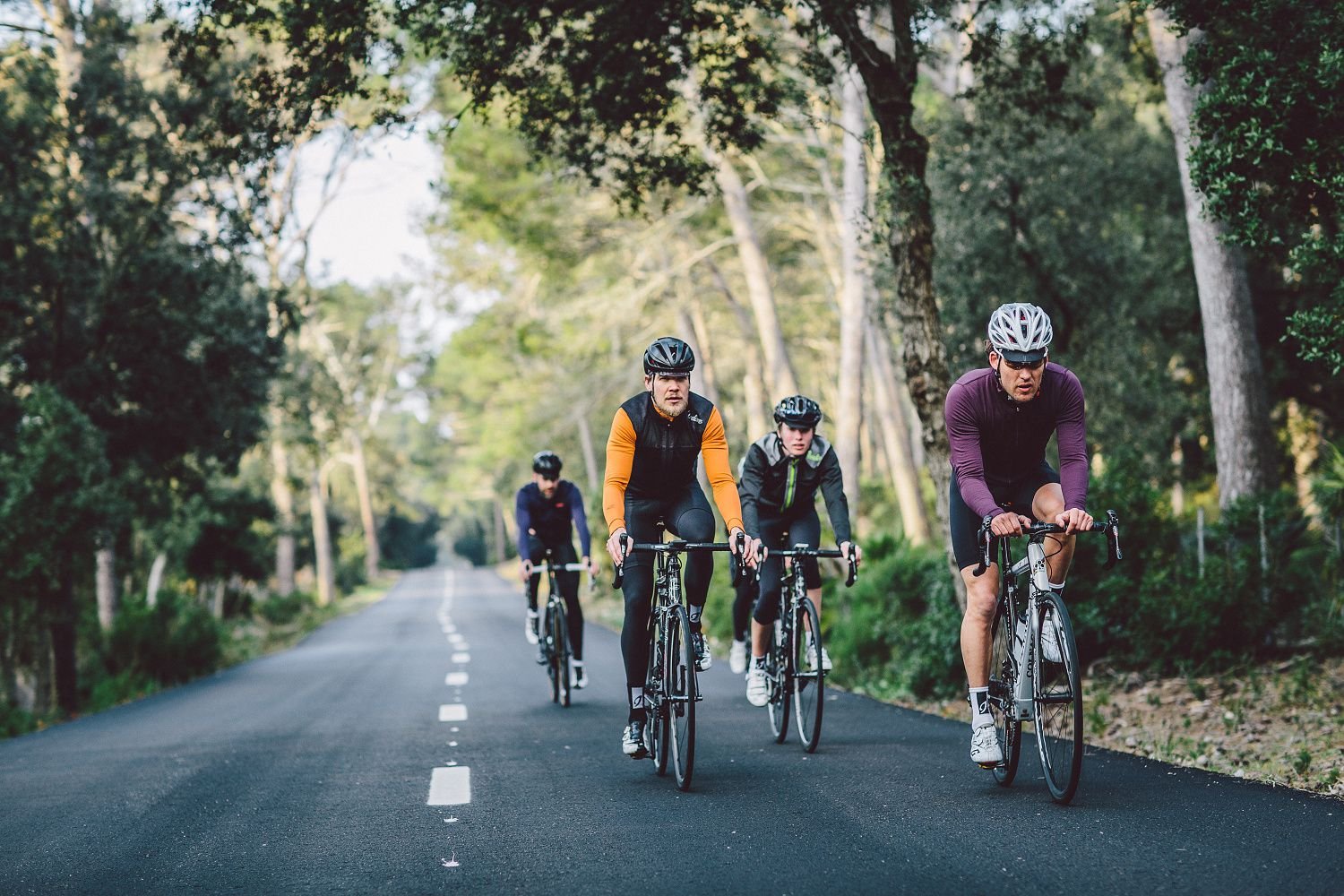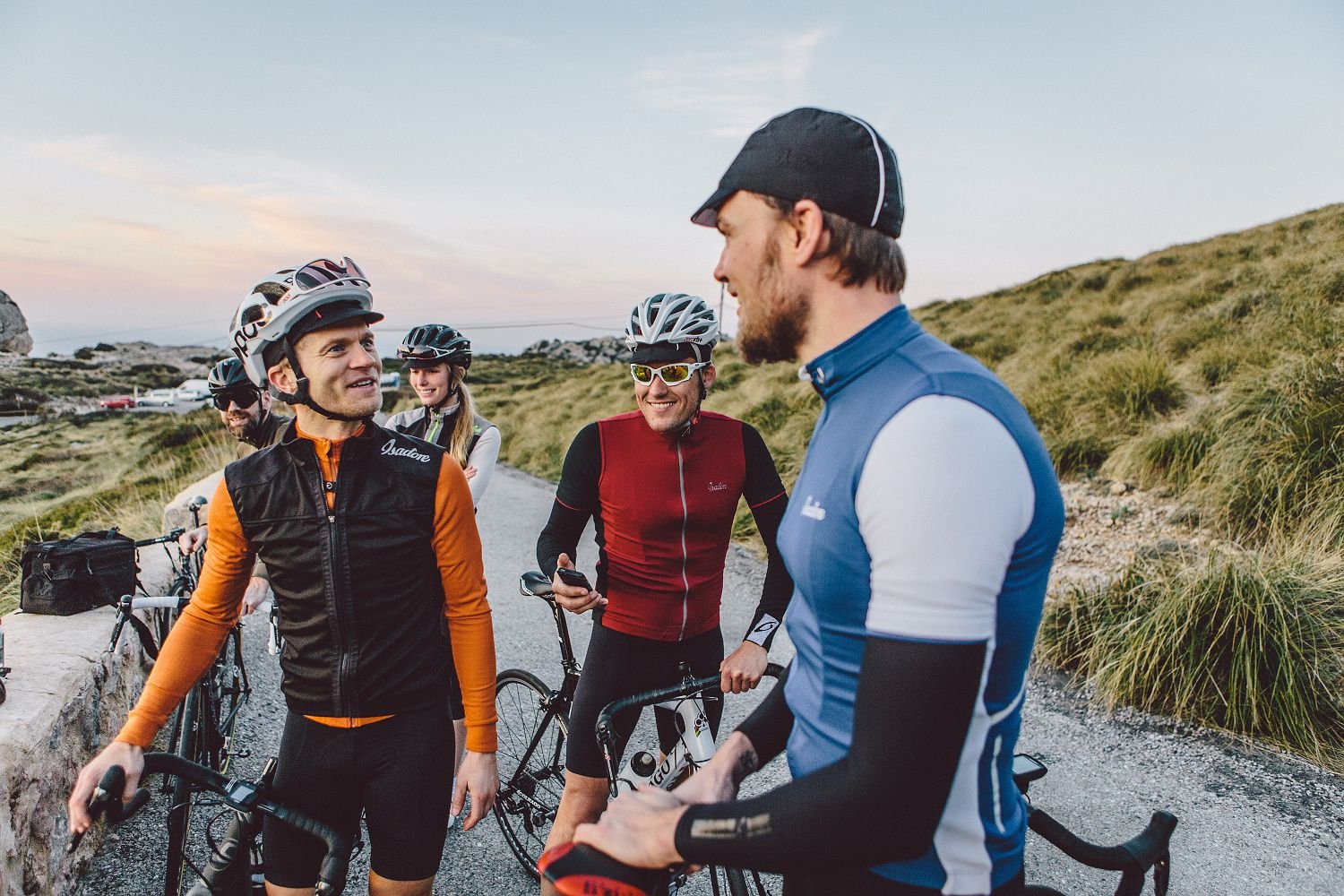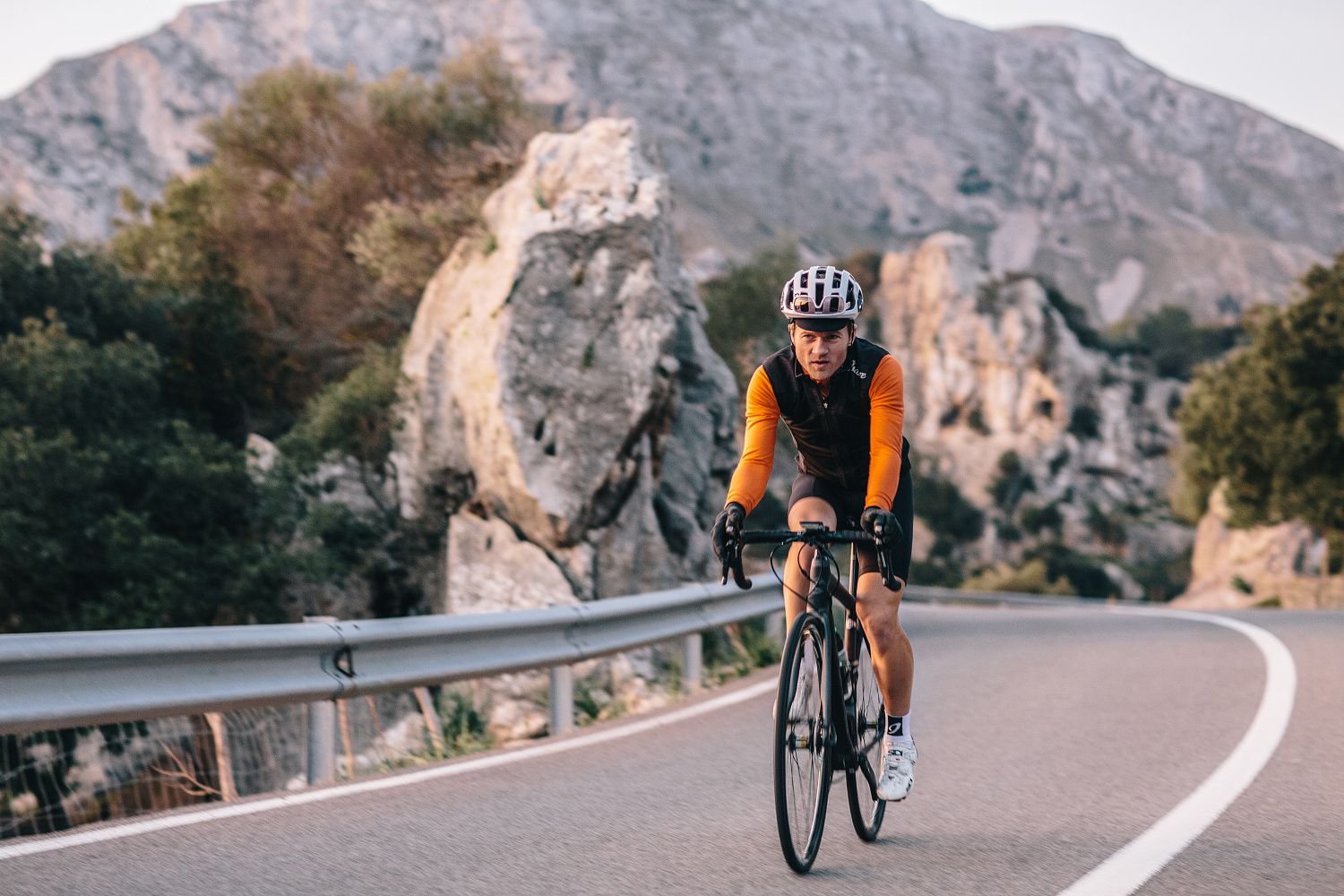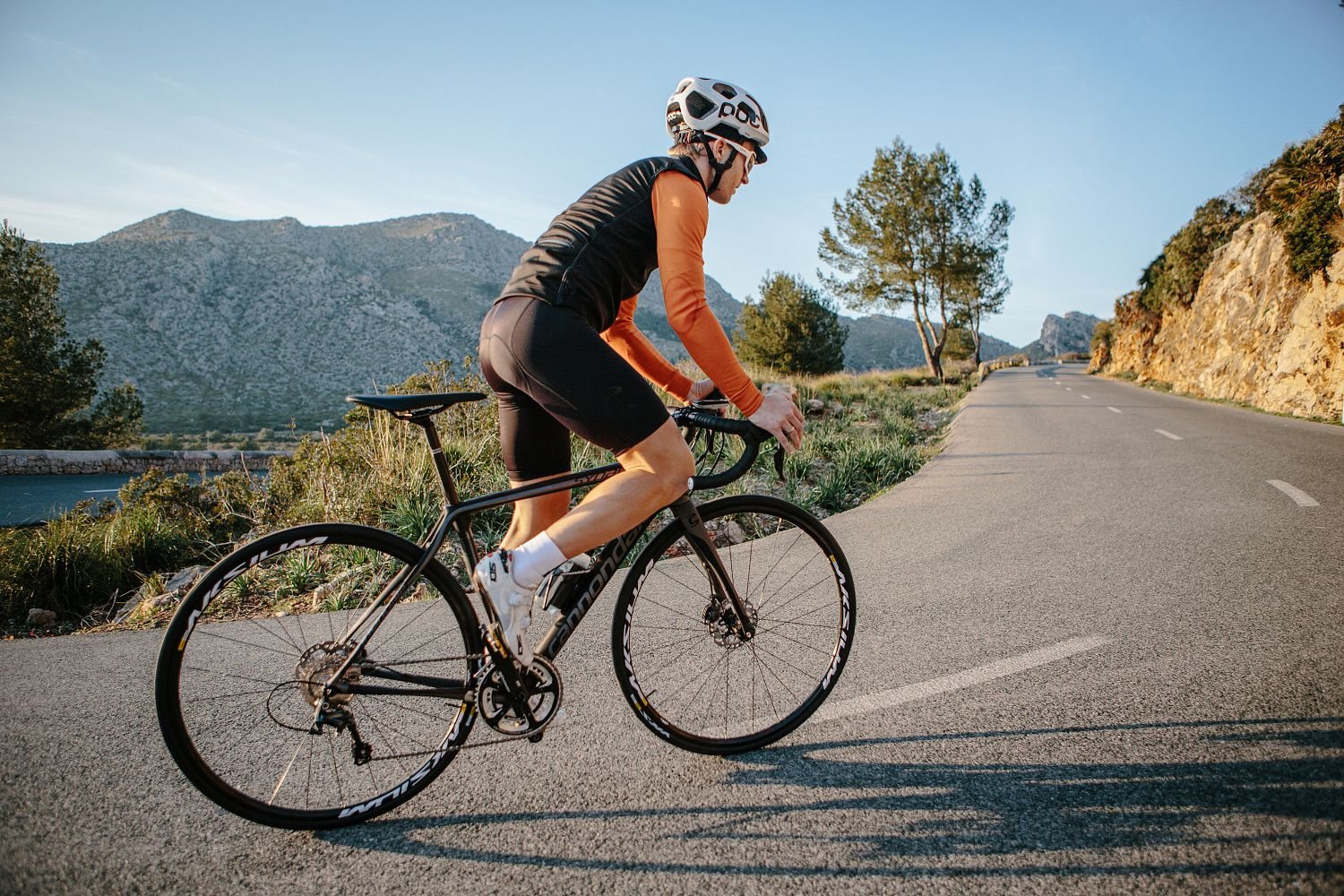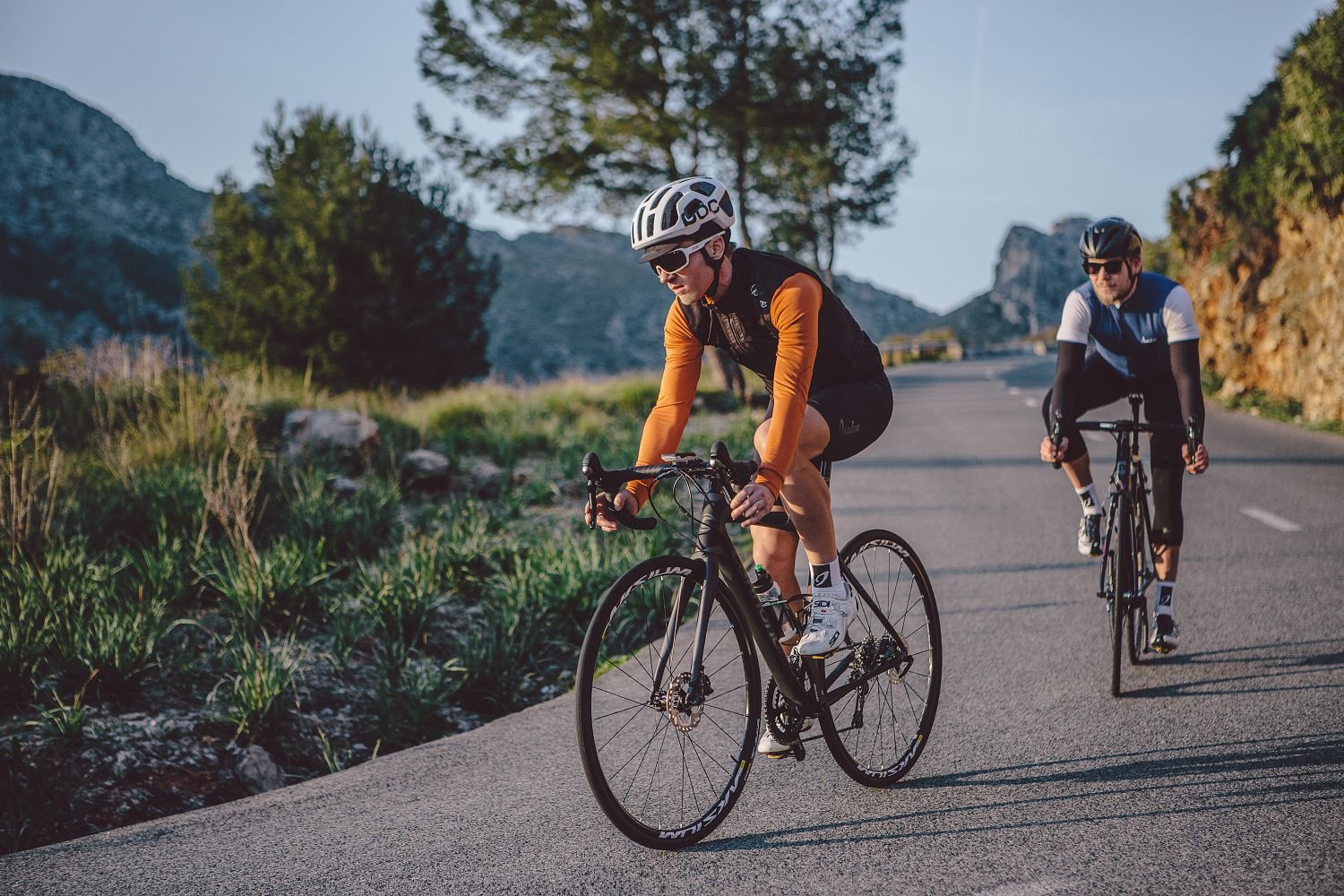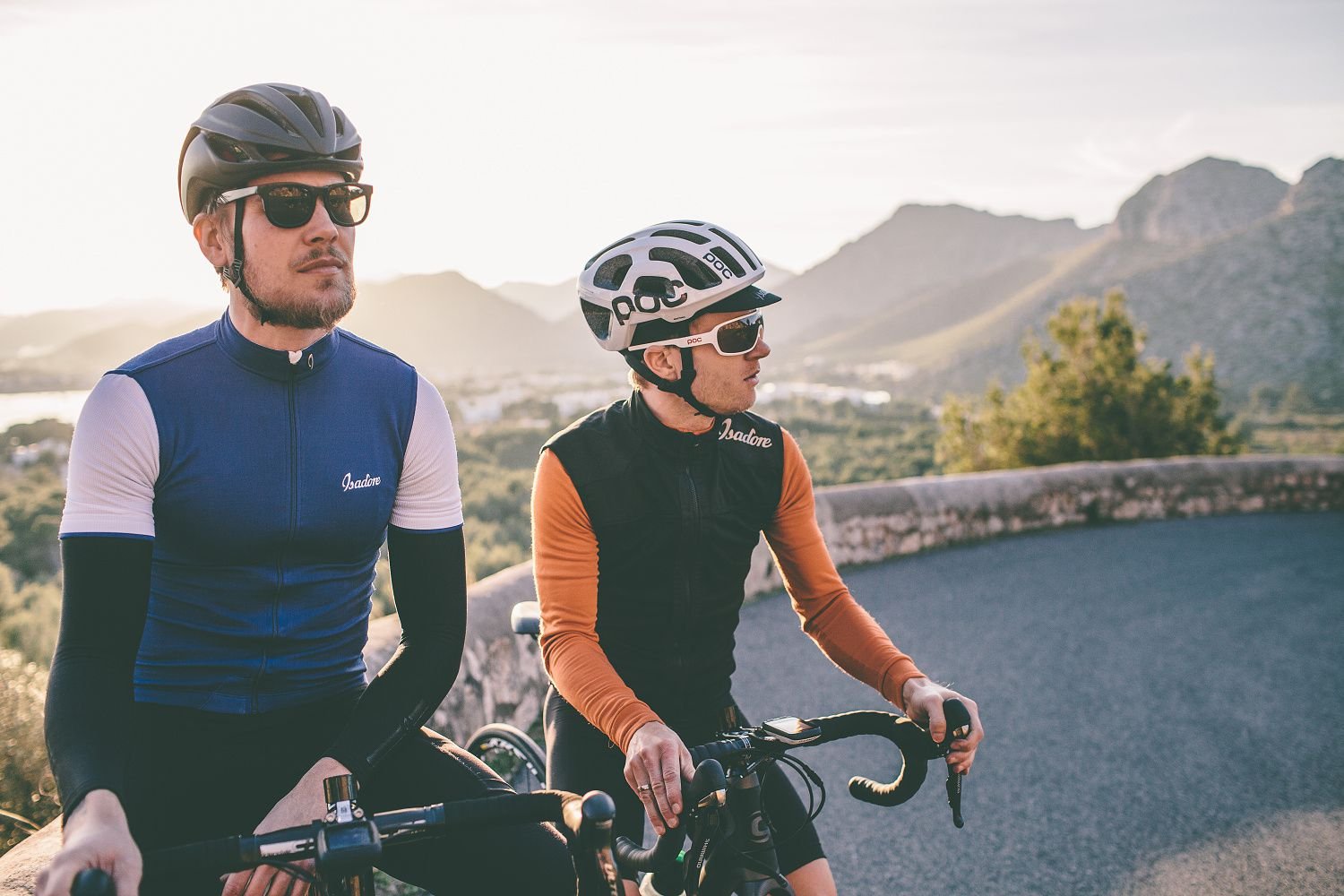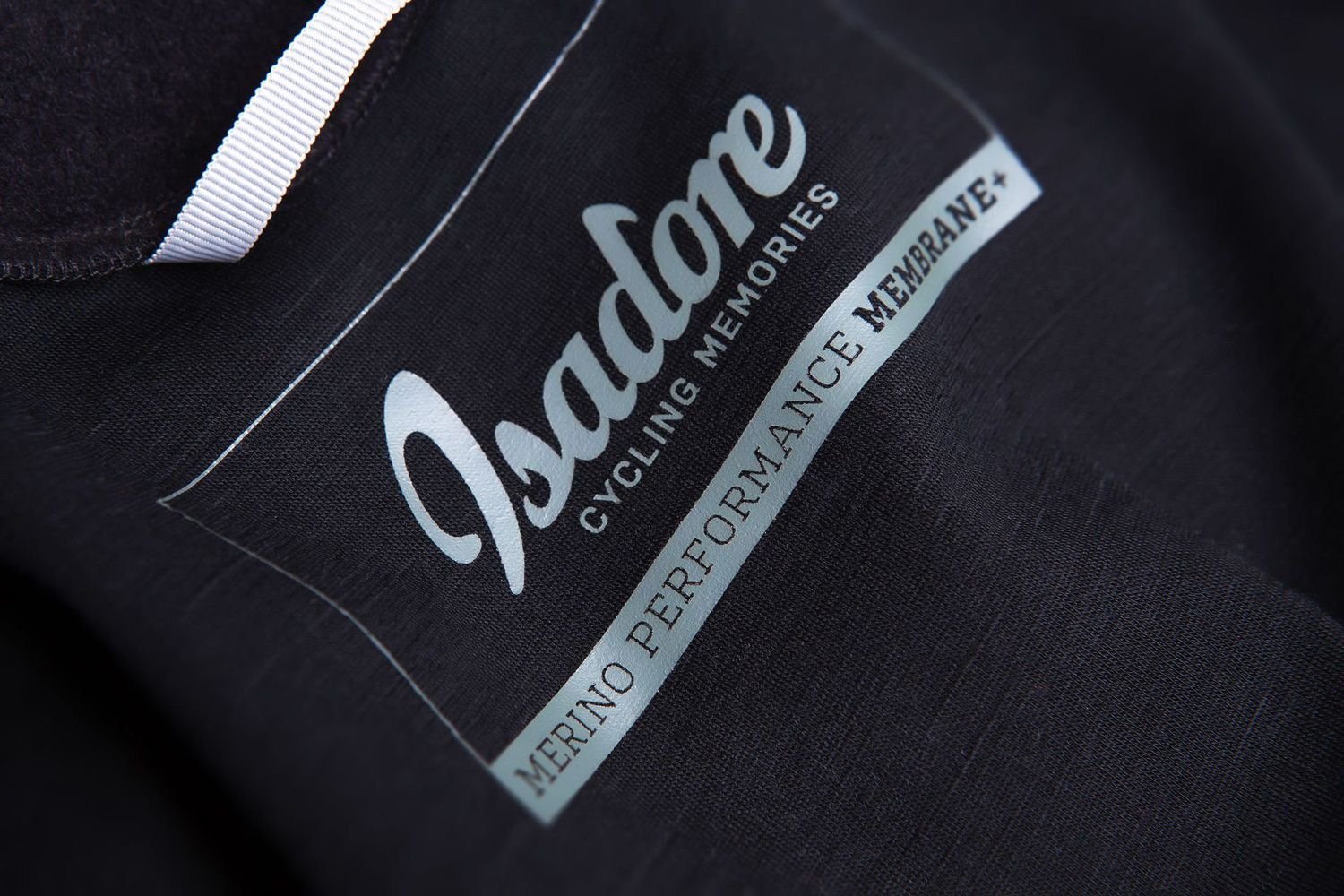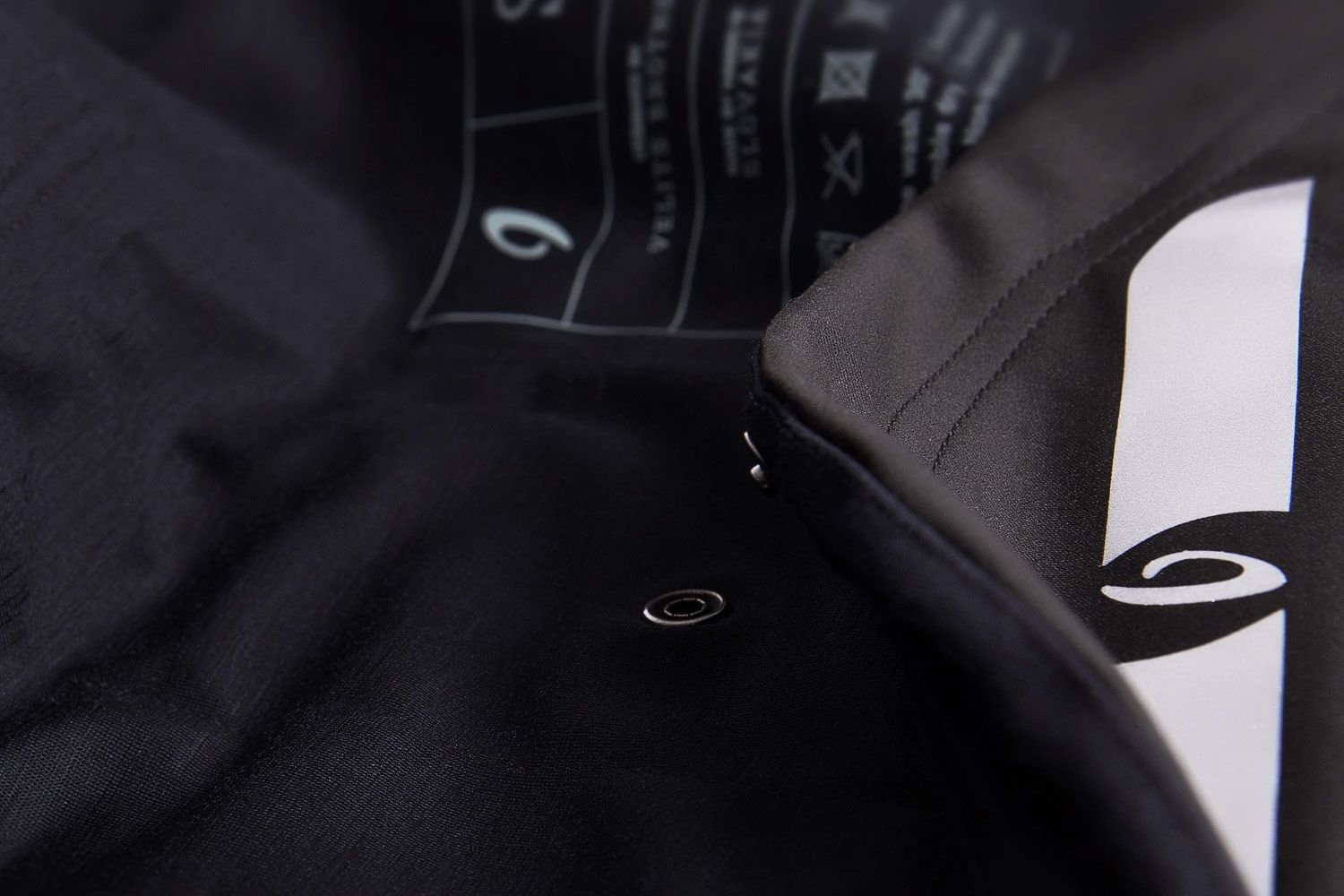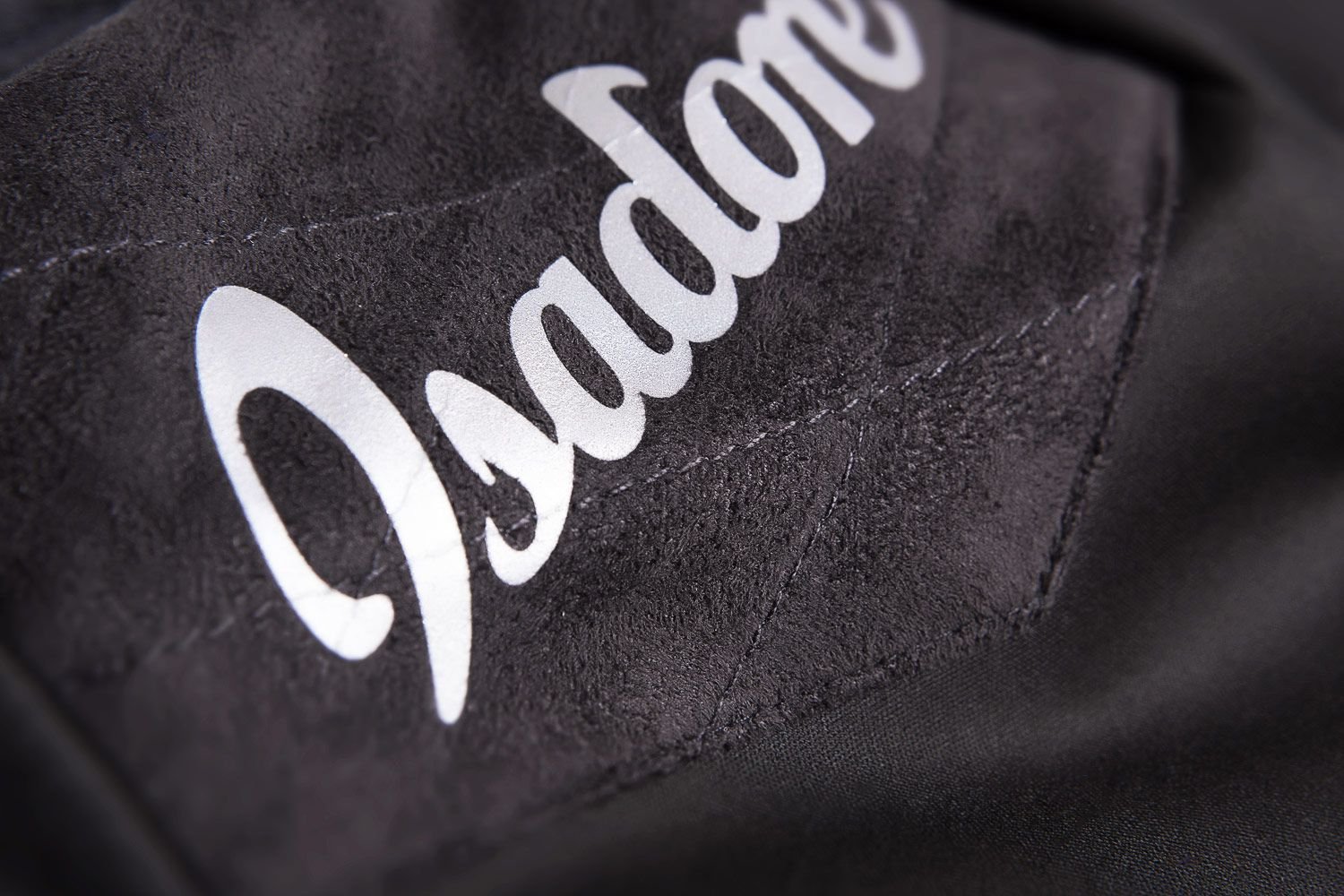 Size Guide
Dimension table (cm)
| | | | | | | |
| --- | --- | --- | --- | --- | --- | --- |
| SIZE | XS | S | M | L | XL | XXL |
| A - FRONT LENGTH | 45,5 – 48 | 48 – 50,5 | 50,5 – 52 | 52 – 54,5 | 54,5 – 57 | 57+ |
| B - BACK LENGTH | 68,5 – 71 | 71 – 73,5 | 73,5 – 76 | 76 – 78,5 | 78,5 – 81 | 81+ |
| C - CHEST | 84 | 84 – 88 | 88 – 94 | 94 – 100 | 100 – 106 | 106 – 114 |
| D - COLLAR | 39 – 41 | 41 – 43 | 43 – 45 | 45 – 47 | 47 – 49 | 49+ |
Dimension table (inch)
| | | | | | | |
| --- | --- | --- | --- | --- | --- | --- |
| SIZE | XS | S | M | L | XL | XXL |
| A - FRONT LENGTH | 17,9 – 18,9 | 18,9 – 19,9 | 19,9 – 20,5 | 20,5 – 21,5 | 21,5 – 22,4 | 22,4+ |
| B - BACK LENGTH | 27 – 28 | 28 – 28,9 | 28,9 – 29,9 | 29,9 – 30,9 | 30,9 – 31,9 | 31,9+ |
| C - CHEST | 33 | 33 – 34,75 | 34,75 – 37 | 37 – 39,5 | 39,5 – 41,75 | 41,75 – 45 |
| D - COLLAR | 15,4 – 16,1 | 16,1 – 16,9 | 16,9 – 17,7 | 17,7 – 18,5 | 18,5 – 19,3 | 19,3+ |
The cut of Merino Membrane softshell jacket and vest is slim fit. Whatever Isadore jersey size you are used to wear, this product will certainly fit you in the same size. Short agresive anatomic cut in the front and enough protection on the back side with additional defender. Lycra ThermoRoubaix sidepanels offers enough elasticity. Ideally worn with long or short sleeve baselayer underneath.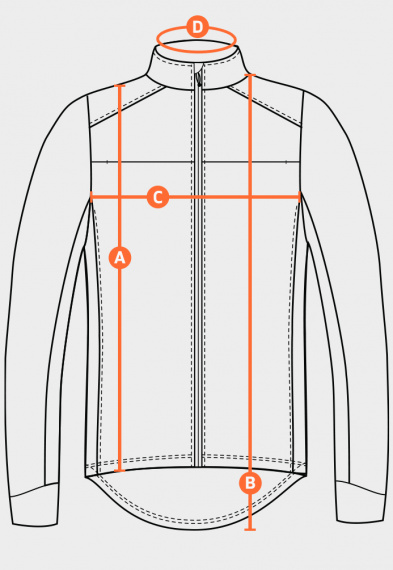 Not sure if you've chosen the right size?
Use our Size Calculator feature.
Free standard EU shipping on any order over 150 EUR

Risk free 45 Day return policy
Excellent!

It's probably my favorite garment from ISADORE. Stylish and very thought through design. Warm and functional. The price tag might look steep for a vest, but it does match with the quality and you are absolutely getting what you pay for. I'm 184cm and 76kg and using L. The fit is perfect for me.

Show full review

Excellent product

Outstanding quality in fit and function. Excellent combination with the Thermerino jersey and ThermoRoubaix tights.

Show full review

Top design and quality

I think this the best looking cycling vest on the market. Superb design! It looks good, but it also works perfectly. Keeps you dry and warm. I just did 2,5h ride in a rain without mudguards. You should have seen my back. It was so wet and muddy, but nothing came through. Pockets are really nice! In zippered pocket you have small little compartments. I usually put my keys to other and smartphone to other. That way keys won't scratch my phone. And it's waterproof! Sizing is as it's told. I have almost all of my sport gear in size L and so it is with Isadore too. I'm 186cm tall with wide shoulders (used to be ice hockey player :) ) Highly recommended!

Show full review

Not Cheap But You Get What You Pay For

Another favourite piece. The drop flap tail is a great addition, it is toasty warm and has a nice heft that makes it ideal for the colder days. It is too heavy to fold for a back packet so it isn't the one you take with you in case. But for those days where you'll need it for most of your ride, it's a great vest. The auto sizing guide recommended medium for club fit - race fit must be a corset! Pockets aren't as spacious as a jersey - one large open one and a smaller zipper one, the side stretch panels are outstanding for fit and temperature control, and it's a seriously sleek bit of kit. Might be the merino (well, it is), but it is soft and a pleasure to wear too, its stretch just feels good.

Show full review

Rule #14 // Shorts should be black.....and so should be your vest.

I agree with one other who says, "Once again you have created a perfect item of clothing. The fit is perfect and the size chart is accurate. This is my go to kit for the spring and autumn chilly mornings/evenings. The press stud clasp at the top of the garment to stop it gaping when the zipper is open for ventilation, is just one of the many brilliant design ideas. Highly Recommended." I would add that when looking good is as important as riding well this is my go to vest. The zippered pocket is generous in size and great if the weather turns foul for protecting mobile phones from the elements.

Show full review

Possibly the best item I've bought for cycling

Excellent comfort and fit and with a special feel from the wool, both when it comes to warmth and to ventilation. The softshell front works as perfect insulation against wind. Haven't tried it in warmer temperatures yet, but worked like magic in -3 degrees with a Gabba jacket underneath and two baselayers. Did not feel cold at all and moisture was ventilated well when climbing. A sure keeper!

Show full review

Wonderful Piece!

It's my favourite ISADORE piece from the first day. I'm using it for every day commuting and for training and racing as well. It's like a good friend you'll never miss. I'm 184cm and at 76kg, size M is perfect for me.

Show full review

Amazing bit of kit

This is one of my favourite bits of kit I own. Very similar in a way to the Gabba but actually can be used in more situations and looks a lot more classy. It is the perfect jersey throw over on a chilly morning ride of around 6-11 degrees, when a full winter jacket would be too warm and just some arm warmers too cold. I do find anything over 11/12 degrees it gets a bit warm. It works really well with the wool arm warmers and breaths very nicely. It keeps the core nice and cosy without overheating in that 5-11 degree chilly range. When you do spin it up and get into a harder tempo effort, you can unzip just a fraction and cool air spills into the jacket nicely. I am 5'10 79kgs and medium is a snug race fit (which I prefer). A great concept and well worth having in your kit collection!

Show full review

Brilliant piece of kit

Once again you have created a perfect item of clothing. The fit is perfect and the size chart is accurate. This is my go to kit for the spring and autumn chilly mornings/evenings. The press stud clasp at the top of the garment to stop it gaping when the zipper is open for ventilation, is just one of the many brilliant design ideas. Highly Recommended.

Show full review

An excellent piece of kit

A very comfortable, well thought out garment that fits well (the size chart is accurate and can be relied on) , it packs down well, is light weight and gives a good level of protection. The garment washes well and like all of the Isadore range has good free running zips, handy when you want to regulate your temperature.

Show full review

Go-to Garment

I have the soft-shell jacket and vest and they form a major part of my 3-season kit. Everything works on the soft-shells, and the practical features, e.g. pockets, make them indispensable. They are excellent value because you are buying the best. I buy Isadore in preference to other high-profile boutique brands, because they look great, feel great and are top-quality.

Show full review

Merino Vest

Great fit, very well made. I am looking forward to wearing during those cold rides when most riders stay indoors !

Show full review

Excellent!

Perfect item of clothing for those early morning freezing cold rid. Plenty of room in the pockets for food tools & a waterproof for when it gets really nasty! The must have tem for every cyclist

Show full review

Prima Weste

Die Weste ist nicht nur schick sondern begeistert auch durch ihre Passform und Funktionalität (1,85 m, 65 kg, Größe M). Schützt optimal vor Wind und hält prima warm, ohne Nebengeräusche. Mein favorisiertes Detail ist der versteckte Knopfverschluss unter dem Reisverschluss auf Brusthöhe. Dadurch lässt sich die Weste auch prima während der Fahrt bedienen. Einfach raffiniert, ohne viel TamTam.

Show full review

Superb Product!

You are going to love it!

This vest looks wonderful and is an essential for me since I bought it. I use it during cold rides between +4 and +12 C in combination with a TherMerino or a long sleeve Jersey. The fact that you can enlarge the back is also great. I am 1,85 m, 74 kg, purchased L and fits perfect.

Show full review

Warm but breathes really well

I was a little worried that this would be too heavy for our northern California winter but I wore it this week in low 50s temperatures and it was very comfortable. It has substance and weight so not super packable but I didn't over heat at all as it breathes very well. Bought my usual Isadore size and it was true to size.

Show full review

Nice color and TOP quality

Like everything from Isadore. Pitch perfect. Merino is just perfect to keep you warm, nice fit (I am 182 cm 75kg and M is just perfect). Great additional larger back side to prevent your Bib to get dirty.

Show full review

Az eddigi legjobb mellény

Nagyon sok mellényt próbáltam ki viszont messze az isadore volt a legjobb. Nagyon igényesen kialakítva teljesen egyben van a mellény. 0-10fok között használom úgy hogy egy hosszú ujjú mez van alatta. Nyári tekeréshez már túl meleg lenne. 189cm,77kg és az M-es tökéletes lett.

Show full review

Unrivalled

Another great addition to my wardrobe. The gilet is unique in that all others from other brands are much thinner and designed for warmer weather. This one is good for winter rides, I took mine out for a ride in temperature between 0-5 degrees (with a base layer and summer jersey underneath). The fit is perfect, however, I usually wear medium at Isadore and had to get this one in large. I'm 1,80m at 71kg.

Show full review

Tres Chic ...

... und funktionell eine Sensation ... bei der Weste wie bei allen anderen Isadore Sachen steh ich auf die Schnitte bzw. die Passform --- tight aber schön lang ... bin 192 und liebe es wenn ich auch im Café aussehe wie ein Mensch und der Schnitt auf dem Rad so wie beim Curtado / Espresso funktioniert ....

Show full review

Retro Gilet

Wonderful warm piece of clothing. Used in a wide range of temperatures. I am 70Kg, 172cm tall and the medium is a good fit.

Show full review

Best winter vest ever

Comfortable and briliant chic. Cold or storm no matter. Feels me ride on a catwalk.

Show full review

Wolfgang Slama

Hello! A fantastic product. My first but I am sure not my last is isadore product!

Show full review

Great vest not only for biking

Probably the most used and useful garment I have. Here in PNW, I use it 3/4 of the year - Great for biking, everyday commuting, winter running, xc skating, mountaineering, etc. After two years, it looks and works still great. Only downside is that despite merino fibers, it gets smelly after few high aerobic activities - not big deal, just need to wash more often.

Show full review

so far best vest I ever had

Herr

Die tolle Weste ist funktional und Qualitative hochwertig. Bin sehr zufrieden mit der Weste.

Show full review

Amazing

Fits perfectly on the jersey. A useful handle for opening the top of the vest.

Show full review

Verry Good

A High quality product. verry light and comfortable and a very soft feeling. good material. a "must have" for every cyclist.

Show full review

You can feel the quality

Is it expensive? Yes. But you can absolutely tell this is a top quality functional piece of clothing. Very high attention to detail, nice substantive fabric, stylish cut. I love this gilet for multi day long rides, so I don't need to pack a jacket or long sleeve jersey. Combining a base layer, a jersey, arm warmers and this merino gilet makes for a comfortable ride in single digit temperatures at night.

Show full review

Incredible value for money

One of the most versatile garment for my rides. Warm enough during cold winter rides but still very comfortable and stylish (I ride it even when temperature drops well below 0 degrees, I had no issues with cold around -5º up to -10º if I used merino base layer plus second merino layer on top). I'm 193cm tall, 79kg and L size suits perfect.

Show full review

Mr.

I love the west. It's everything you need an colder days. I am 183cm/ 74kg and I bought an M. The fit is great. I even wear it a lot on my daily commute to work. The flap on the back is great to keep water from the wheels away.

Show full review

Heinrich

Den begeisterten Rezensionen möchte ich mich uneingeschränkt anschließen. Das Marsala-Rot ist auch für etwas ältere Semester sehr kleidsam. Verarbeitung und Funktion einwandfrei. Die Weste benutze ich auch zum joggen, die Kombi mit einem Halstuch bei Kälte ist da besonders zu empfehlen. Da man meist etwas mehr darunter trägt, empfehle ich im Zweifelsfall die etwas größere Nummer zu wählen. Ich bin 184cm/76kg. Die Größe L ist grenzwertig eng, aber ok.

Show full review

Markus

Optimal mit Kurzarmtrikots und Langarmtrikots zu kombinieren. So kann man auch an warmen Oktobertagen noch kurzärmlich fahren und wenn es auf einer Tour dann gegen Abend kühler wird, Armlinge anziehen. Bei sehr kalten Temperaturen (2°C) habe ich die Weste über einem Merino-Unterhemd, einem Signature-Trikot und einem Thermerino-Trikot getragen und beim Bergauffahren einfach den Reißverschluss aufgezogen. Der Reißverschluss lässt sich leicht aufziehen, dann aber leider nur schwer wieder hochziehen. Das Marsala-Rot ist sehr elegant! 1,93 cm, 76 kg, Größe XL

Show full review

Markus B.

...habe diese Weste jetzt 2x eingesetzt und bin absolut begeistert. Bei kalter Witterung ein zuverlässiger Begleiter, der warm und trocken hält. Hier habe ich (187/74) von vornherein L gewählt, weil man unter dieser Weste ohnehin schon etwas Wärmeres trägt und sie passt perfekt. Die ausklappbare Rückenverlängerung ist ein funktionelles Detail und die Optik ist ohnehin über jeden Zweifel erhaben. Idealer Winterbegleiter. Im Endeffekt hätte ich zwar besser die Jacke gewählt, da ich mit den warmen Trikots und der Medio Membran Weste Übegangsbereiche gut abdecken kann, aber die Marsala gibt es ja jetzt auch in einem neuen tollen Farbton...;-)

Show full review

Great stuff

I bought this ve st mid December and i am glad I did. I'm 1m 78 cm tall ´weighing 70 kg. Size M is a bit tight worn over the thermo jersey with a baselayer but I got used to it. Protects well against chlilly winter head winds. I wear the vest around 0°.´The looks are really nice. I think there is not any item from Isadore you cannot recommend.

Show full review

nearly perfect vest

I love this vest because of it's look. Also it is great to wear. The only 2 things I dislike is the price (I think it's a bit overpriced) as well as that (especially in respect to the high price) the cloth at the inside of the collar got lumps already after a short time. I recommend to improve this (e.g. to use other material at the collar inside).

Show full review

Karsten

The gilet has a very nice color and is comfortable to wear. Thanks to the elastic inserts on the side, the fit is excellent. However, "waterproof membrane" does not mean that the gilet is waterproof. Water comes through at the seams and the gilet gets wet inside in a medium rain. In addition, the seams at the armhole edging broke after a while and the piping had to be sewn on again. Here I would like a more durable quality.

Show full review

Ms.

This vest has a very low quality. It lasted only few rides before the damage of the material started to be visible. I tried to claim the damage to the company, but they told me, it is because I wore a small cycling backpack on the vest and they don't see the problem with the material, although I have clearly explained it is damaged also on the places where my backpack didn't touch it. Nevertheless if the product could NOT be used with any backpack, they should clearly state this information in the product description, it is not here. The company reasoning also was "cyclists usually don't wear backpacks". It is simply ridiculous, very unprofessional and not very pro-customer approach. I bought the vest is November 2021 and managed to wear it just few times before I noticed the damage. In these kind of expensive clothes you would expect much longer durability.

Show full review
Load more