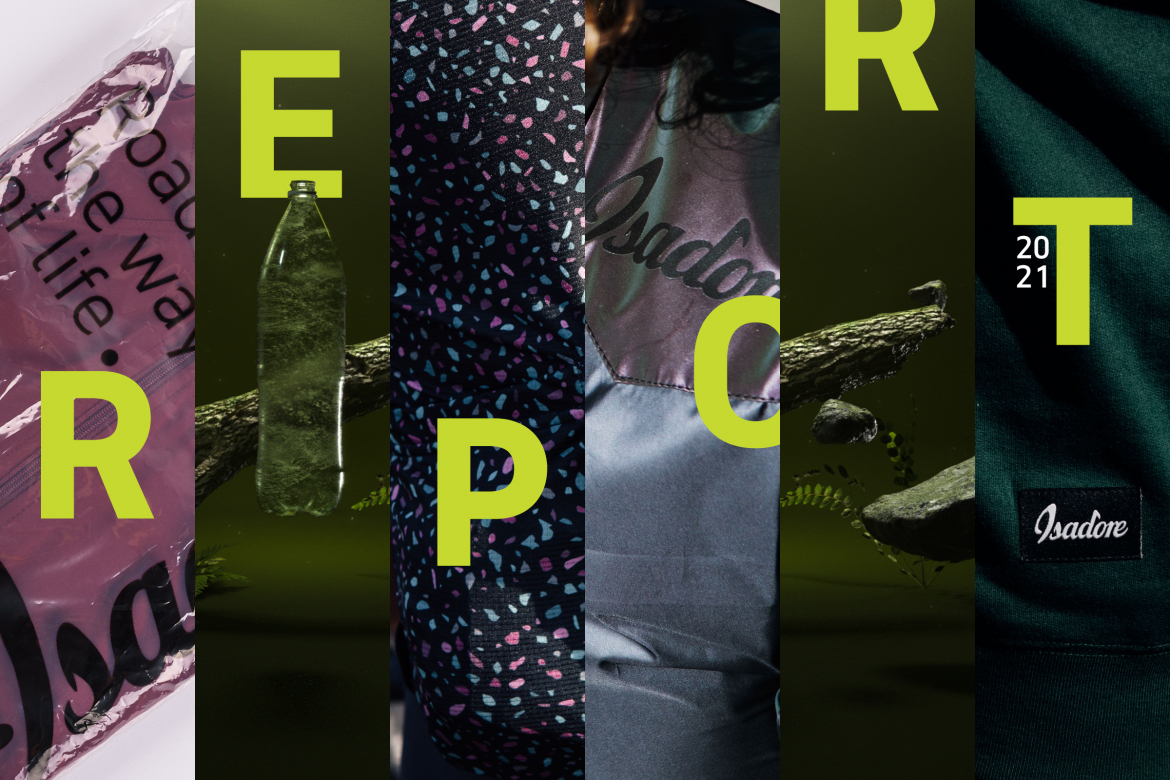 Sustain­ability
Report
2021
Installment 2
For a healthy
planet to ride on
It's been difficult to look around the world this year without seeing some environmental disaster that is related to climate change and the damage humans do to the world.
We know there is so much that can be done to reduce our impact, but we are staying realistic. We have done a lot already, but there is still much to do and new opportunities arise almost daily on how to do things more sustainable.
For the moment, we are forced to pick our battles, and this is the report to tell you which way we are heading.
What we have achieved
in so far in
2021

Traceability
We published a traceability report regarding our best selling products earlier in the year and currently are working on adding Traceability index into every single product we sell on our webpage.

Degradable Mailers
Since the end of first quarter, we have been using only multi-use biodegradable mailers. We have reduced the usage of cardboard boxes which resulted in lower package weight and ultimately lower emissions.

Recycled materials replacement
We have continued to replace virgin plastic materials with recycled versions for many of our best selling items. After using recycled materials for our AW'20 Thermal Tights and accessories, we then introduced recycled materials to our Debut Bib Shorts, Women's Debut Shorts and Women's Debut 3/4 Shorts. In addition to virgin plastic materials replacements, we have introduced to our After Ride Collection items made from Organic Cotton or a blend of recycled polyester and recycled cotton.
Ambitions for the rest of
2021

and beyond
The biggest addition we think we can offer in order to fight the negative impact of our industry is by investing in the research and development at the very beginning of the production process.
We are making sure to stay true to our ethos and approach in new product development.
Whenever we conceive and create a new product, we must first ask ourselves: "Can we develop this new product using a majority of recycled materials without compromising on the quality, comfort and performance?"
Why should we use virgin plastics when we can replace them with more environmentally friendly options that perform equally well?
This is one of the battles that we have chosen.
By finding new and eco-friendly
materials we will be able to introduce:
New items for our Urban AW'21 made mostly from recycled materials.
In late Autumn we will introduce a new Indoor line that has been made either entirely or a majority from 100% recycled source materials.
Starting with our Autumn release and continuing into Spring/Summer 22, a much wider selection of jerseys made from 100% recycled materials will be offered.
Most of the items from our lateral lines that will be introduced during AW'21 and SS'22 like Gravel, Off Road, Kids and Urban will be made from materials containing recycled fiber or yarns made from natural sources.


CO2 footprint
This is an important area that still needs a lot of work. We have been working with shipping partners who make an effort to off-set their CO2 emissions, but it is nevertheless still hard to quantify our brand's CO2 impact. We will continue to look for new and effective ways to reduce our overall CO2 footprint.

Recycled pads
The top layer material for most of our pads is already made from 100% recycled fabrics. However, we are working with our suppliers to find ways to use recycled sources for the rest of the pad layers, especially the foam.


Socks made from recycled yarns
We are currently working on a recycled version of our socks and we will be introducing it early next year.


Replacing virgin polyester with a recycled version in all of our Merino wool blend fabrics
It's a long term process where we need first to use all of the remaining virgin polyester, but we expect to start producing our merino wool blend jersey with recycled polyester by Spring 2022.
Repair Service
Thanks to the fact that we are so close to our local factory and workshop, we are able to offer full repair service. We encourage our customers to use this service more instead of throwing an item away and buying something new. We will run various campaigns to emphasize this in the months to come.

---