How you decide to dress for a ride can enhance the whole experience when done right, or condemn you to a few hours of discomfort when done wrong. Keep in mind what weather you are likely to face and your intended ride intensity when matching the right baselayer to the jersey and jacket for your rides.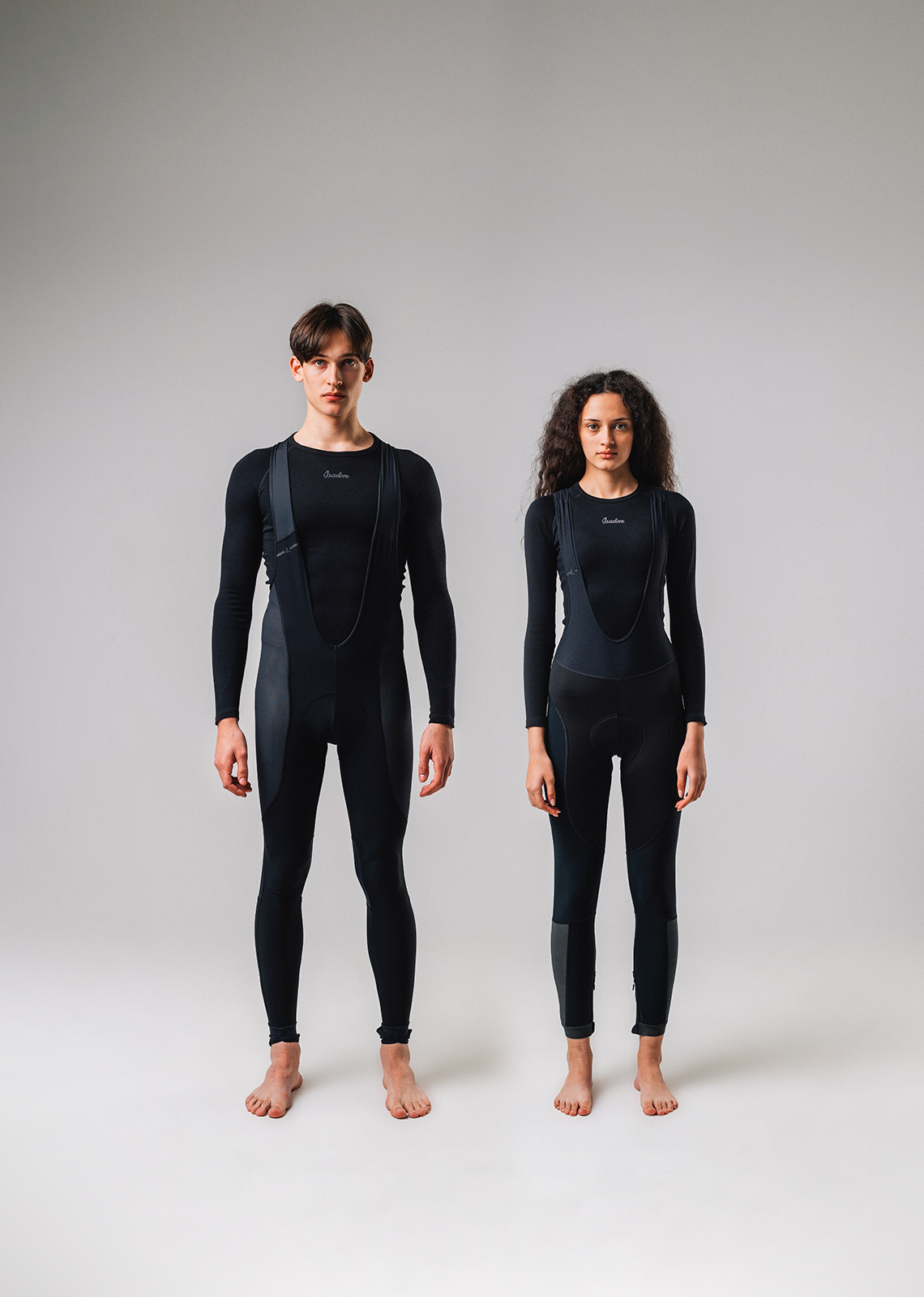 Base Layer
Essential for providing insulation as well as moisture transfer away from the skin. It is the first building block to ensure ultimate comfort on your rides. Making the right choice here will be a deciding factor for overall success.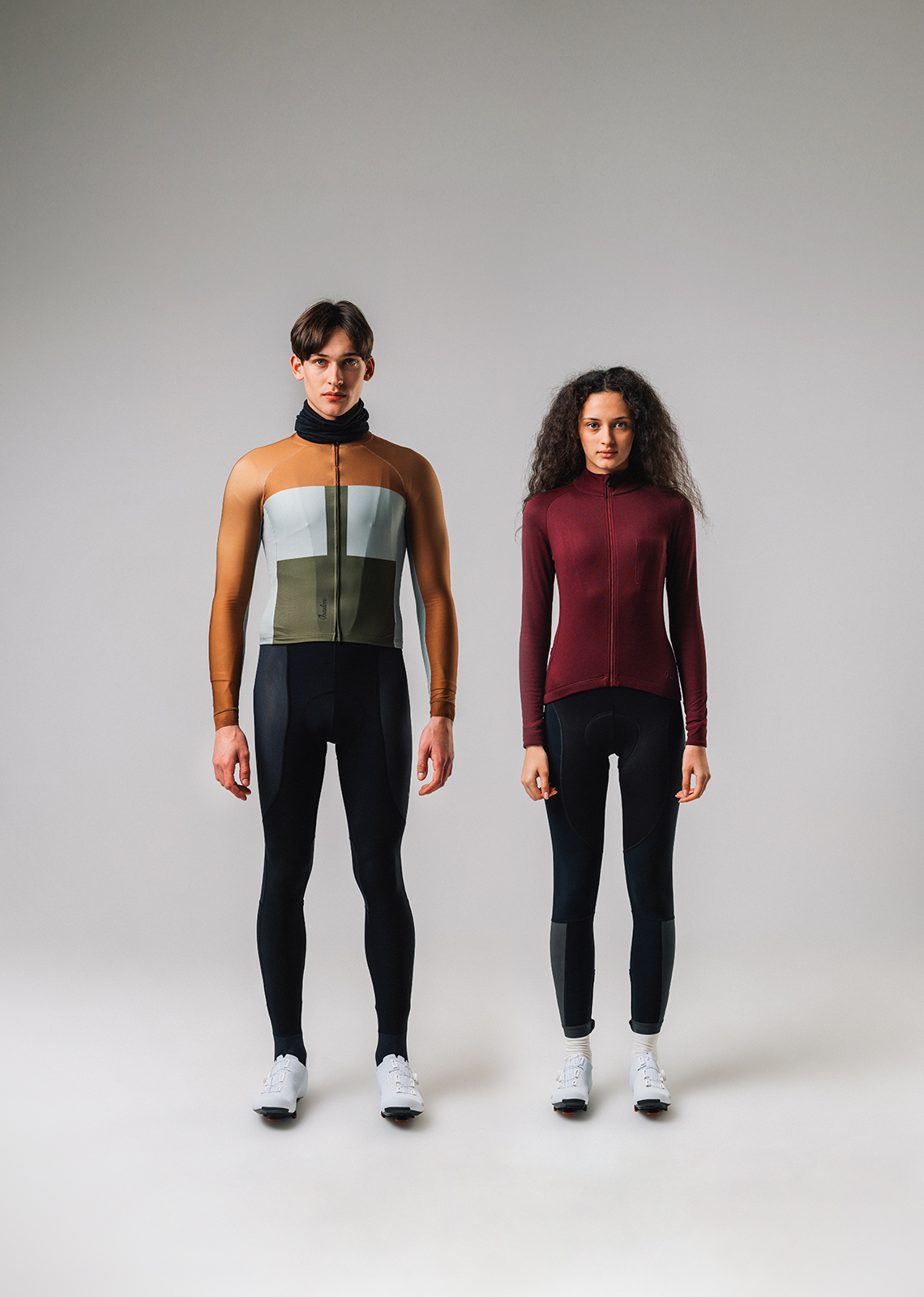 Mid Layer
Depending on how cold it is, you could wear a lighter-weight jersey or something that provides more insulation. It will be important to make sure this layer breathes well to help evacuate moisture build-up.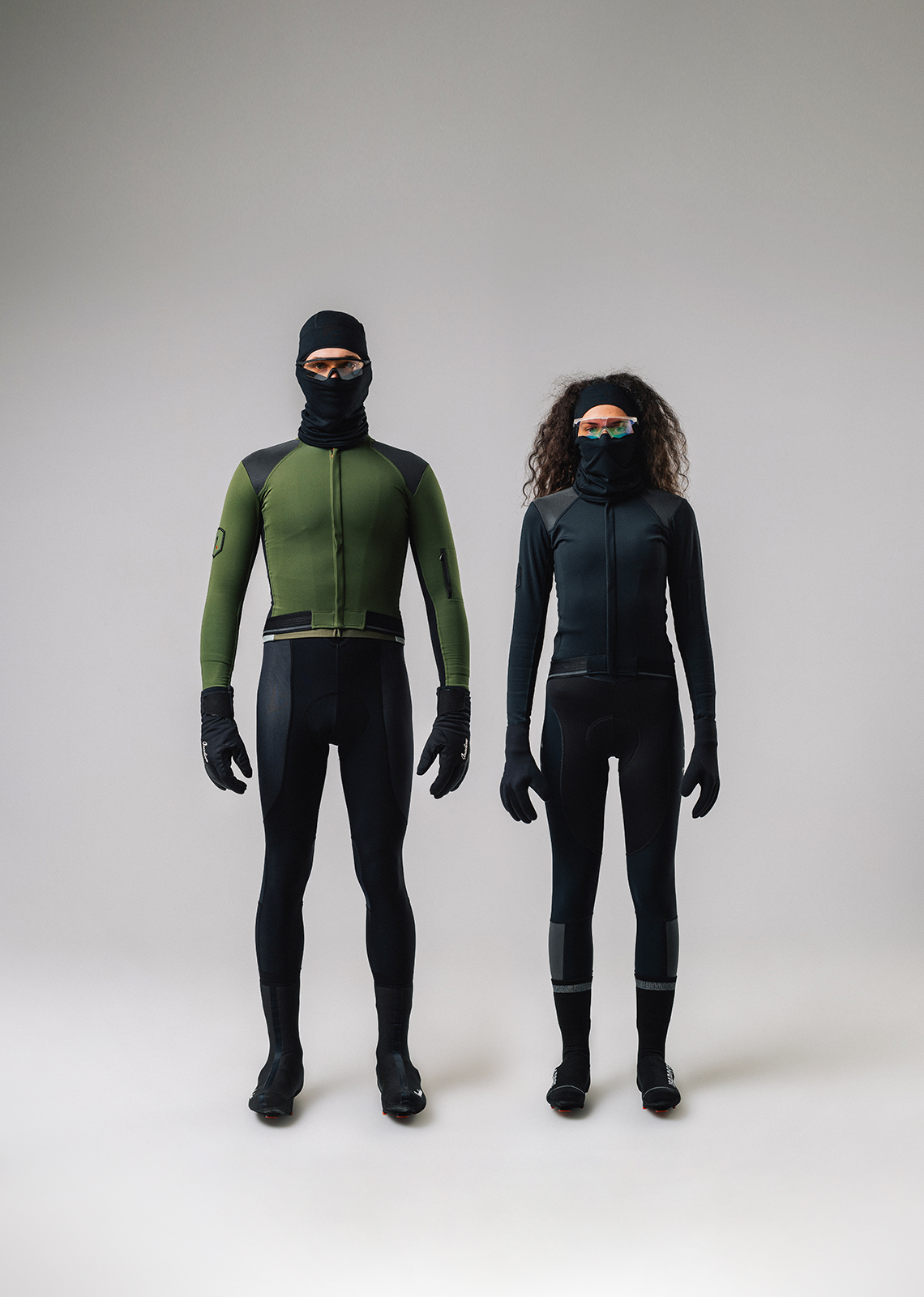 Outer Layer
For exceptionally cold days, you will want to wear one of our heavily insulated winter jackets. For milder winter days, you may only need a wind and water resistant gilet or lightweight shell.
---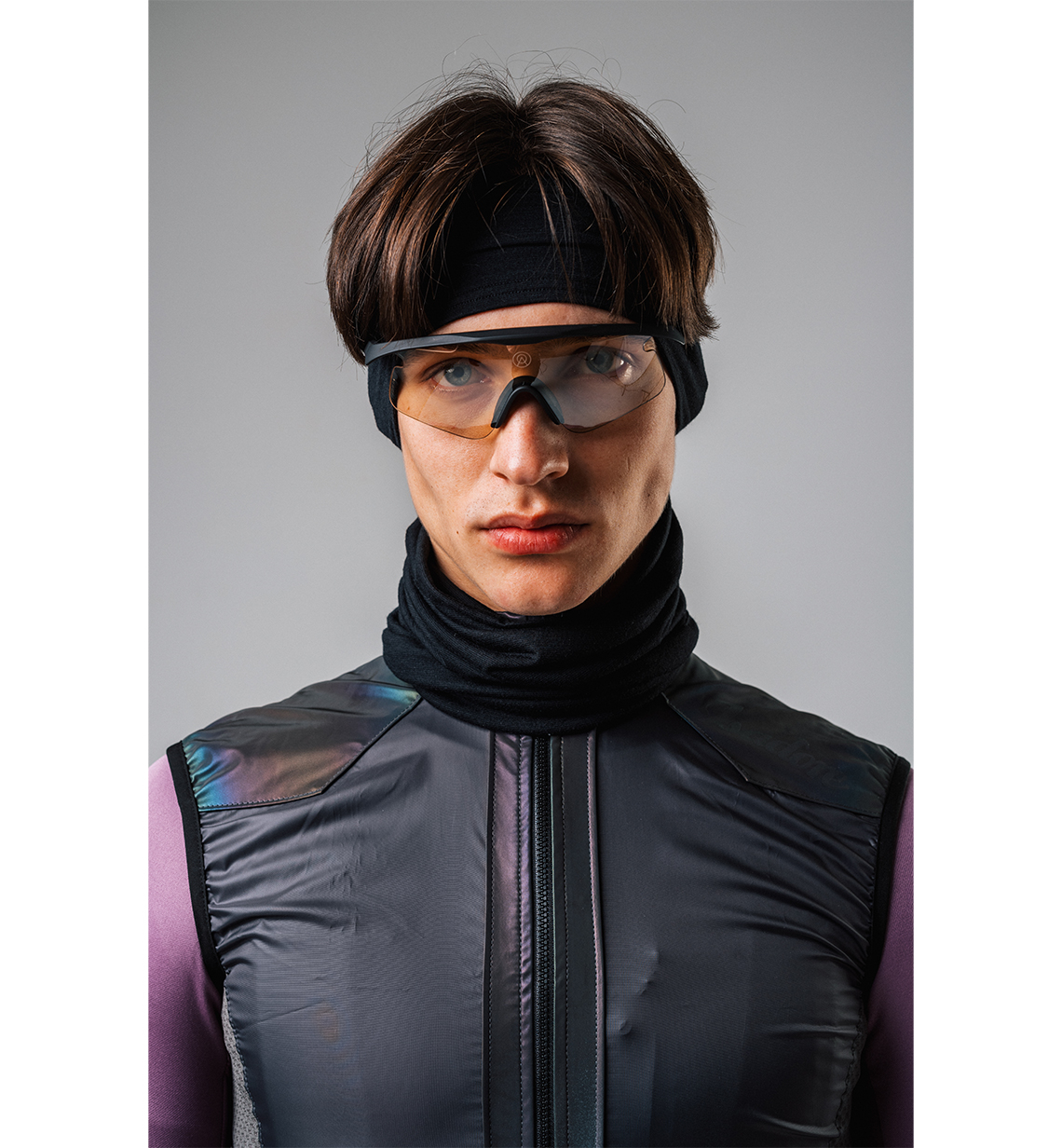 Performance Riding
High intensity. A real lactate feast from the first pedal stroke. You are going out to hammer yourself and the key to this is that if you are not staying warm enough, then you are probably not riding hard enough.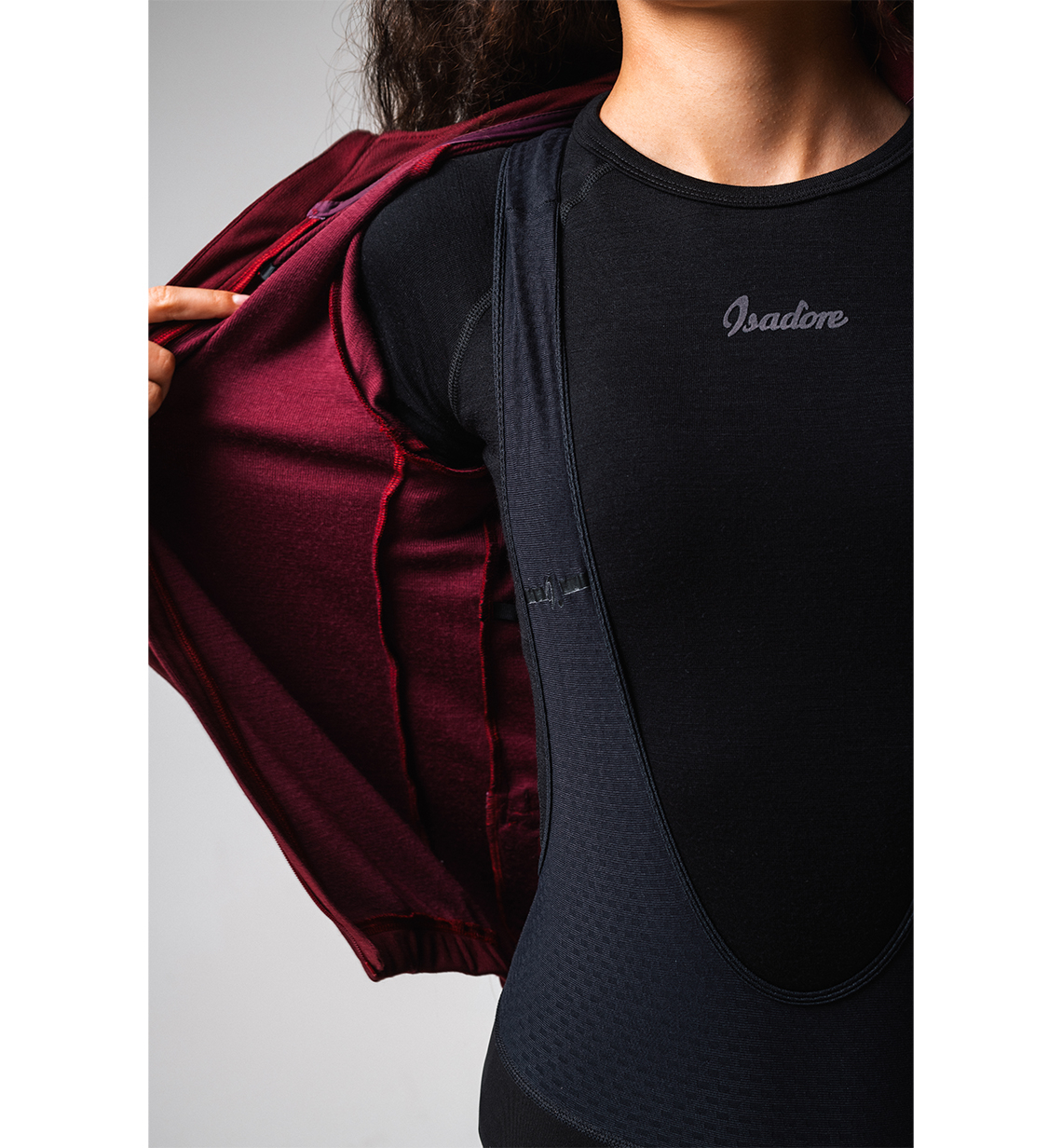 Leisure Riding
Lower intensity, friendly pace. At this speed, you want to feel comfortable and take time to enjoy the surroundings. You are not trying to get your heart rate up as high as possible, but rather want to enjoy the effort, and take time to soak up the scenery.
---
---
Temperature
Temperature: starting at +5°C and going
down to when your ass freezes off.
Weather
Cold, cloudy, with a chance of sleet
or even snow, this is hardcore stuff, and
will require you to take care to keep your core warm.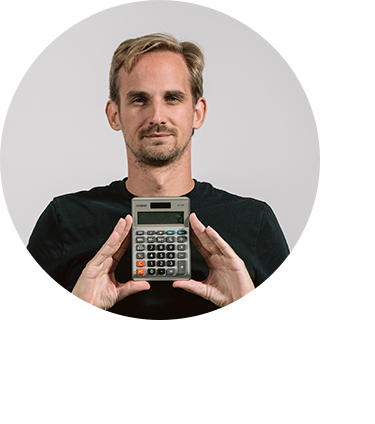 Peter Velits's tip
"Choosing the perfect baselayer is key. Keeping your core temp balanced will be essential. Then take care to keep the extremities like your fingers, toes, forehead and ears as warm as possible. Those parts are furthest away from the engine room and more likely to be exposed to the cold."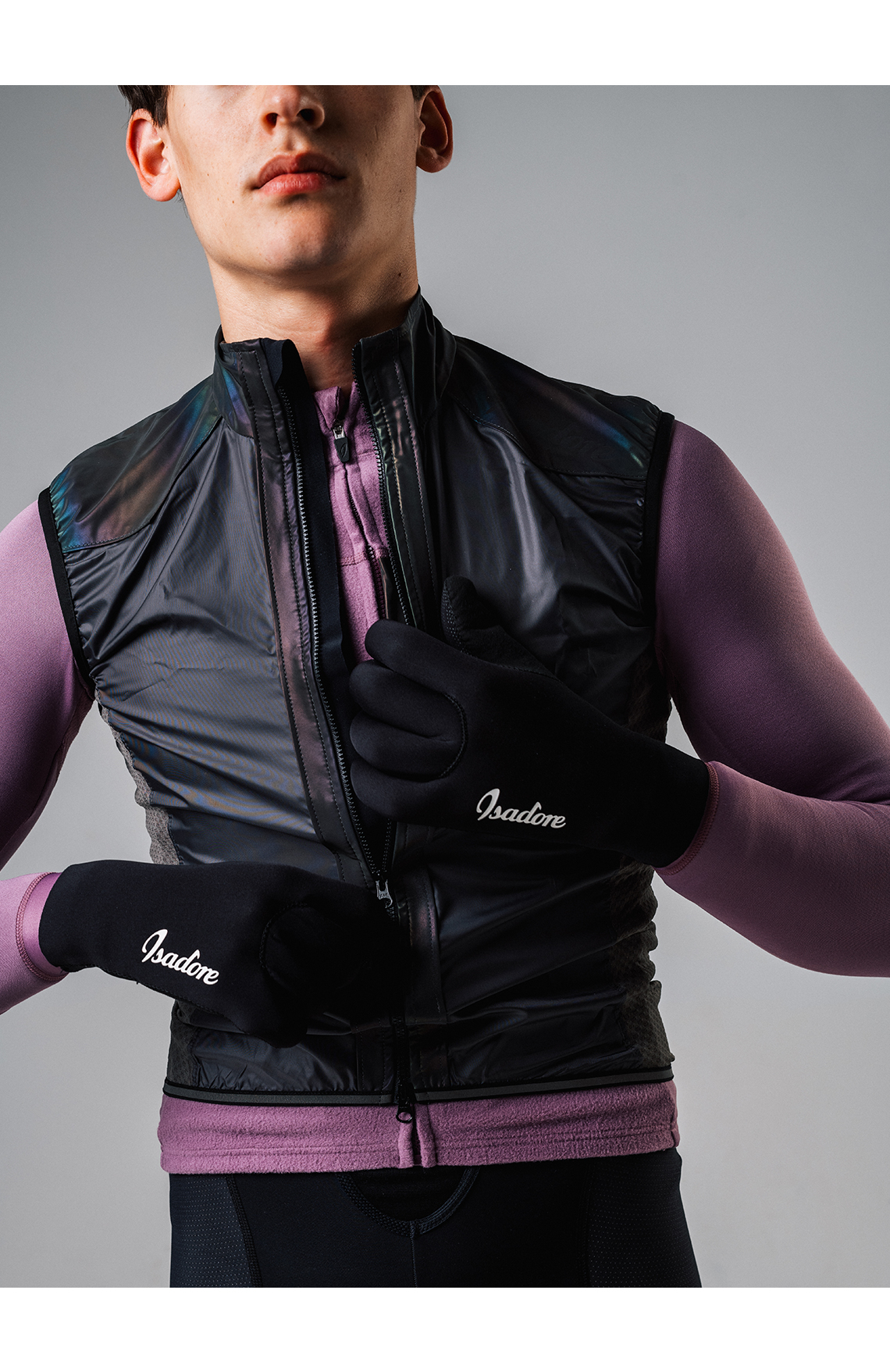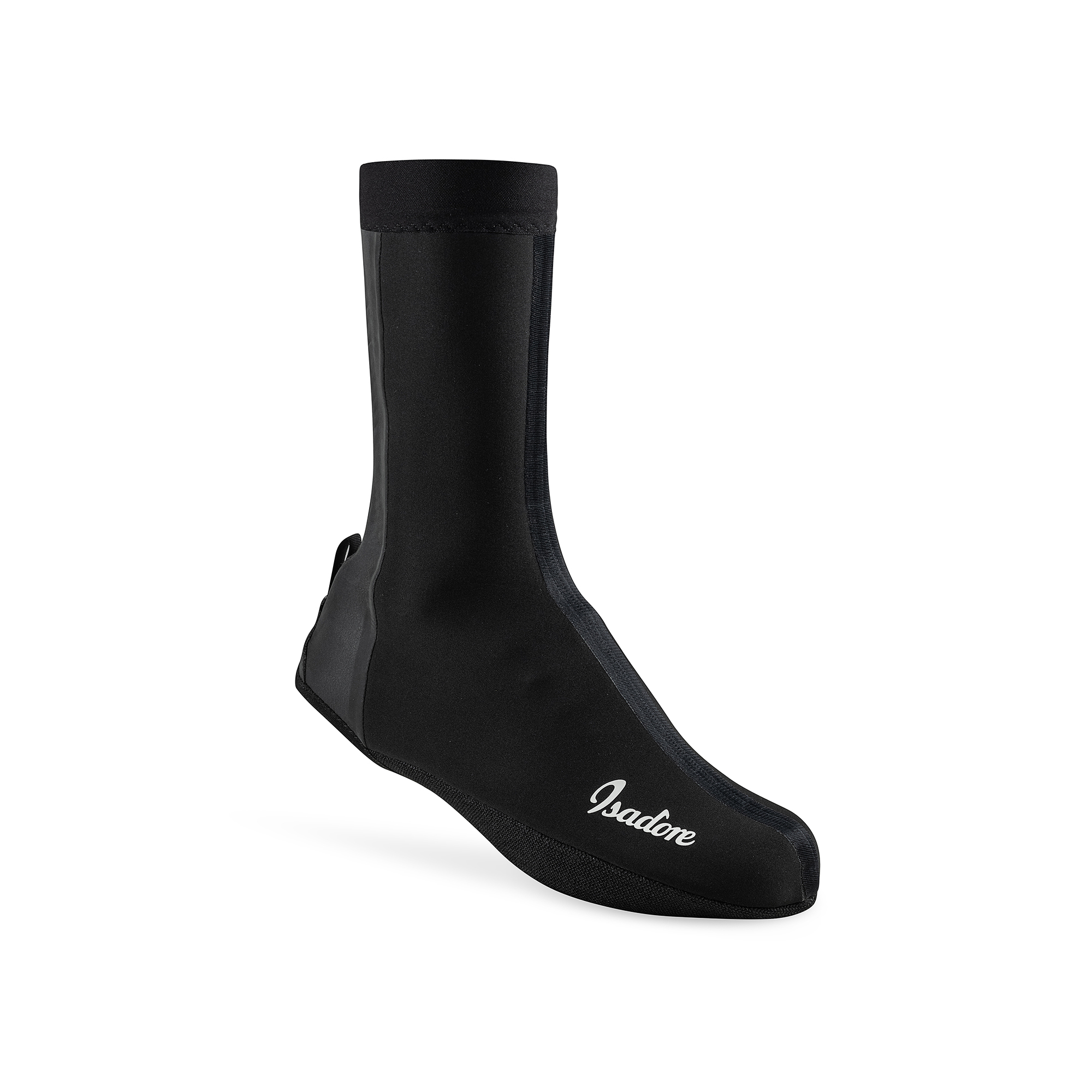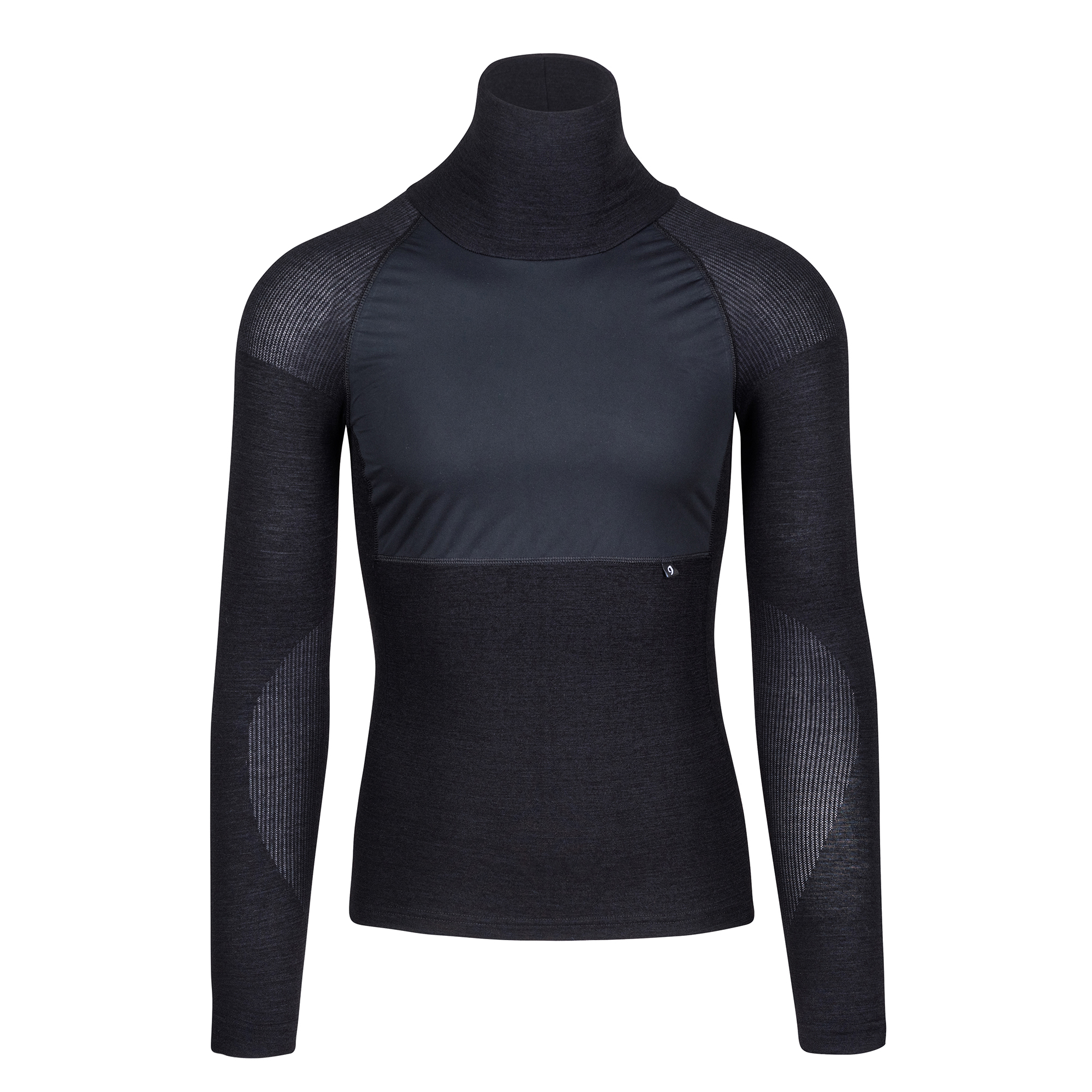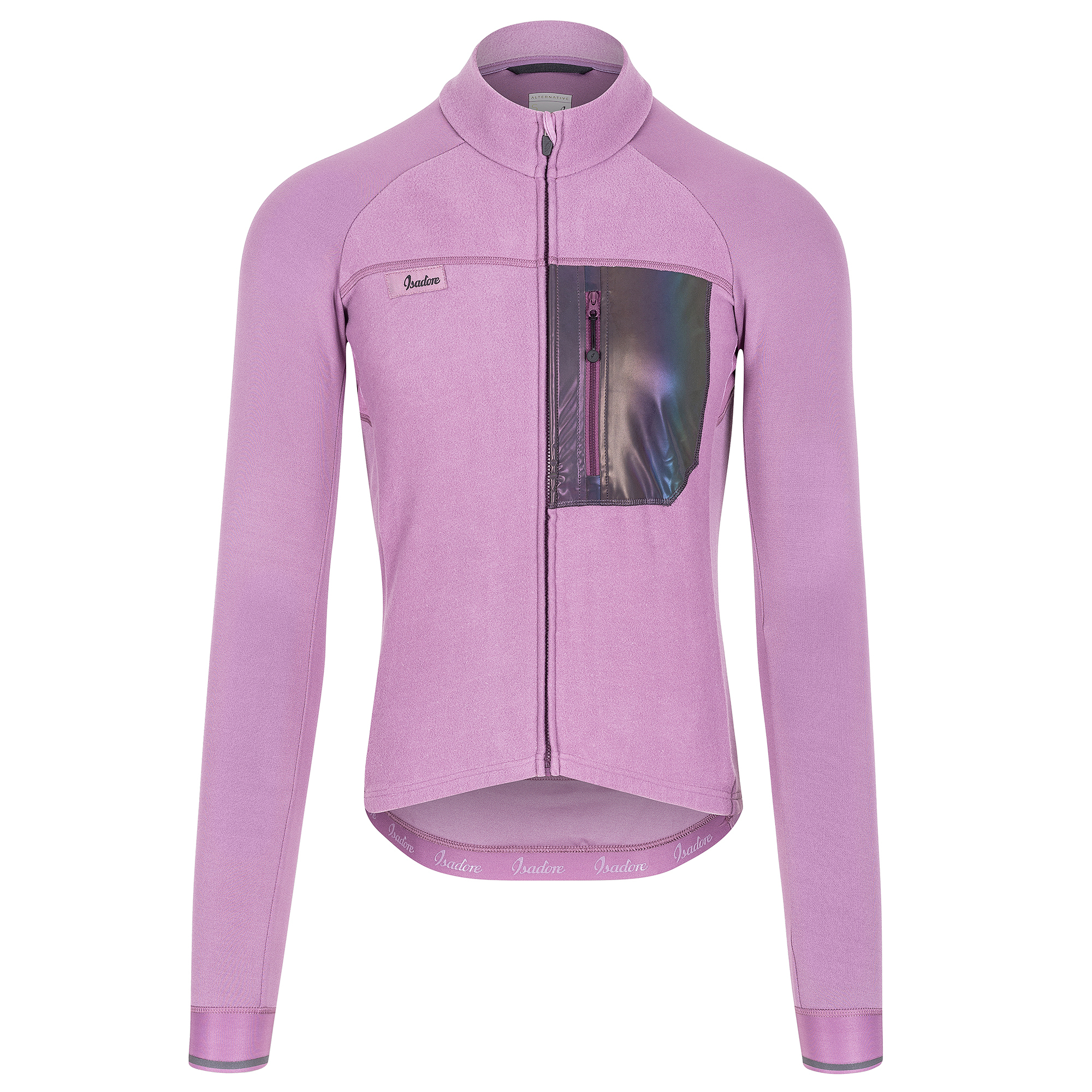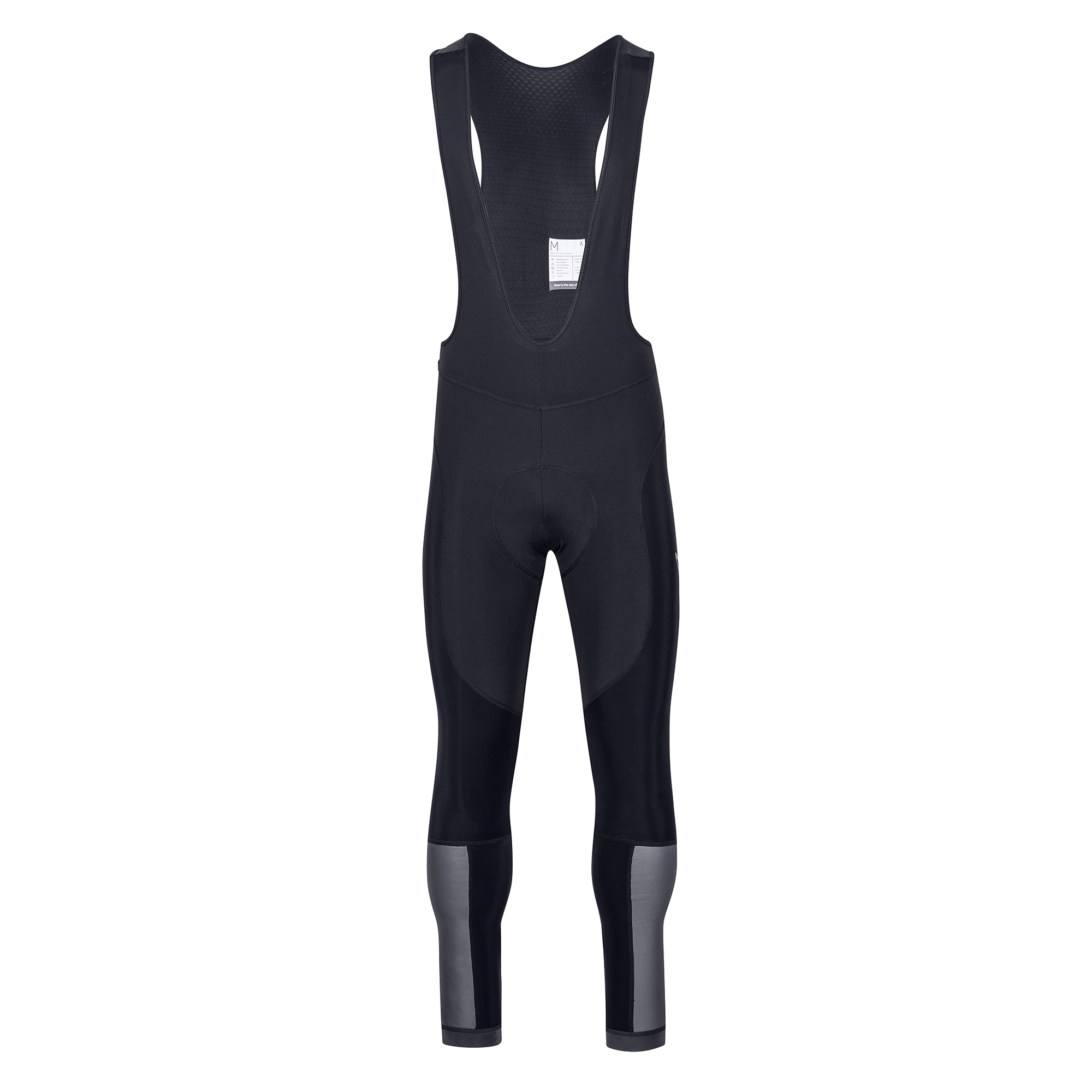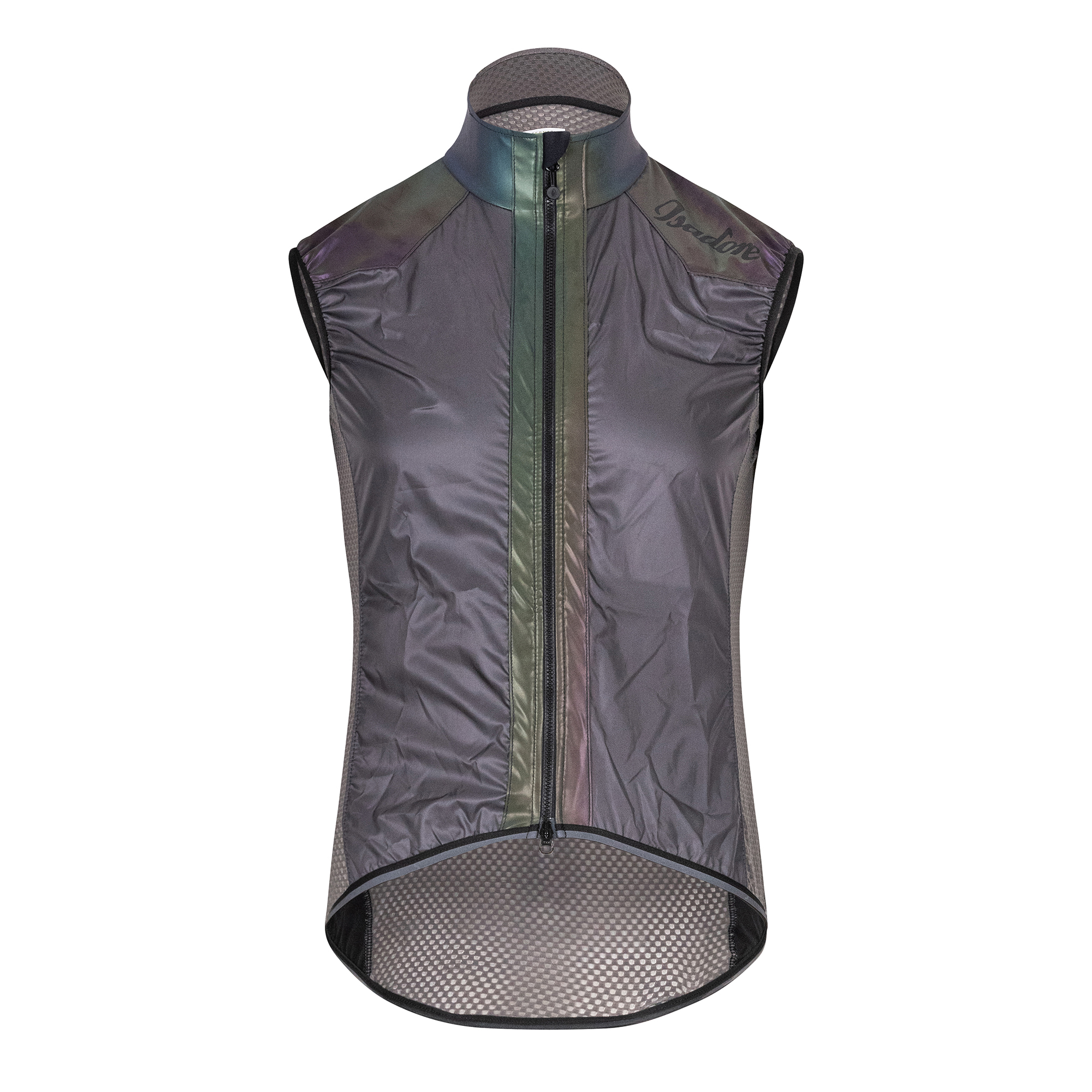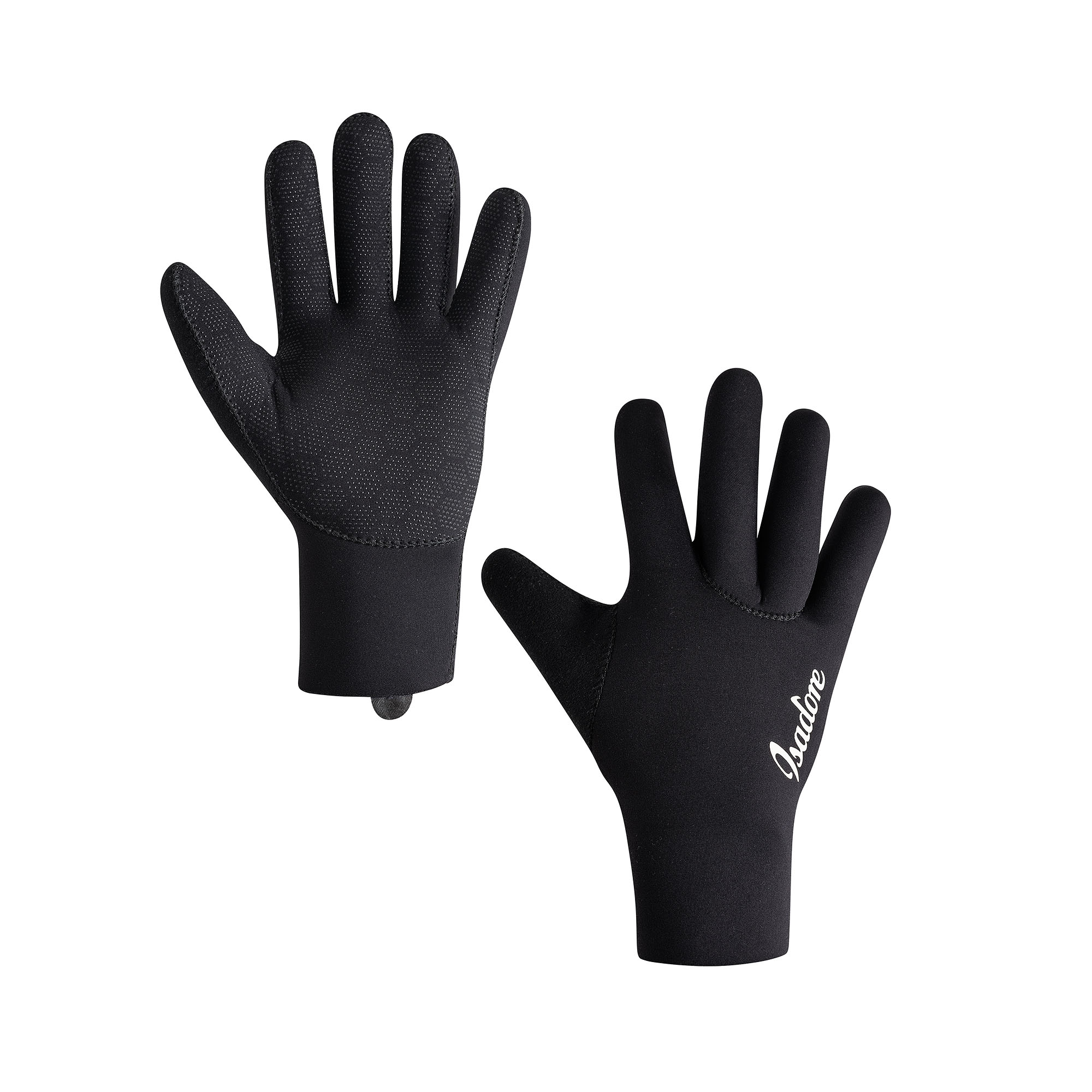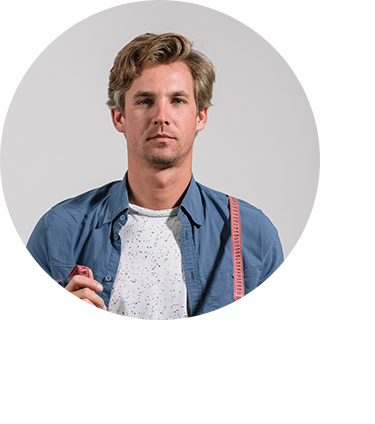 Martin Velits's tip
"It's still cold out there, but you will be determined to enjoy some crisp winter weather. Of course, layering is key so you will be in a position to ventilate as required. If you decide to stop for a coffee or snack, take off the first top two layers to give them a chance to dry. And it will help prevent you feeling a shock of cold when you kick off again."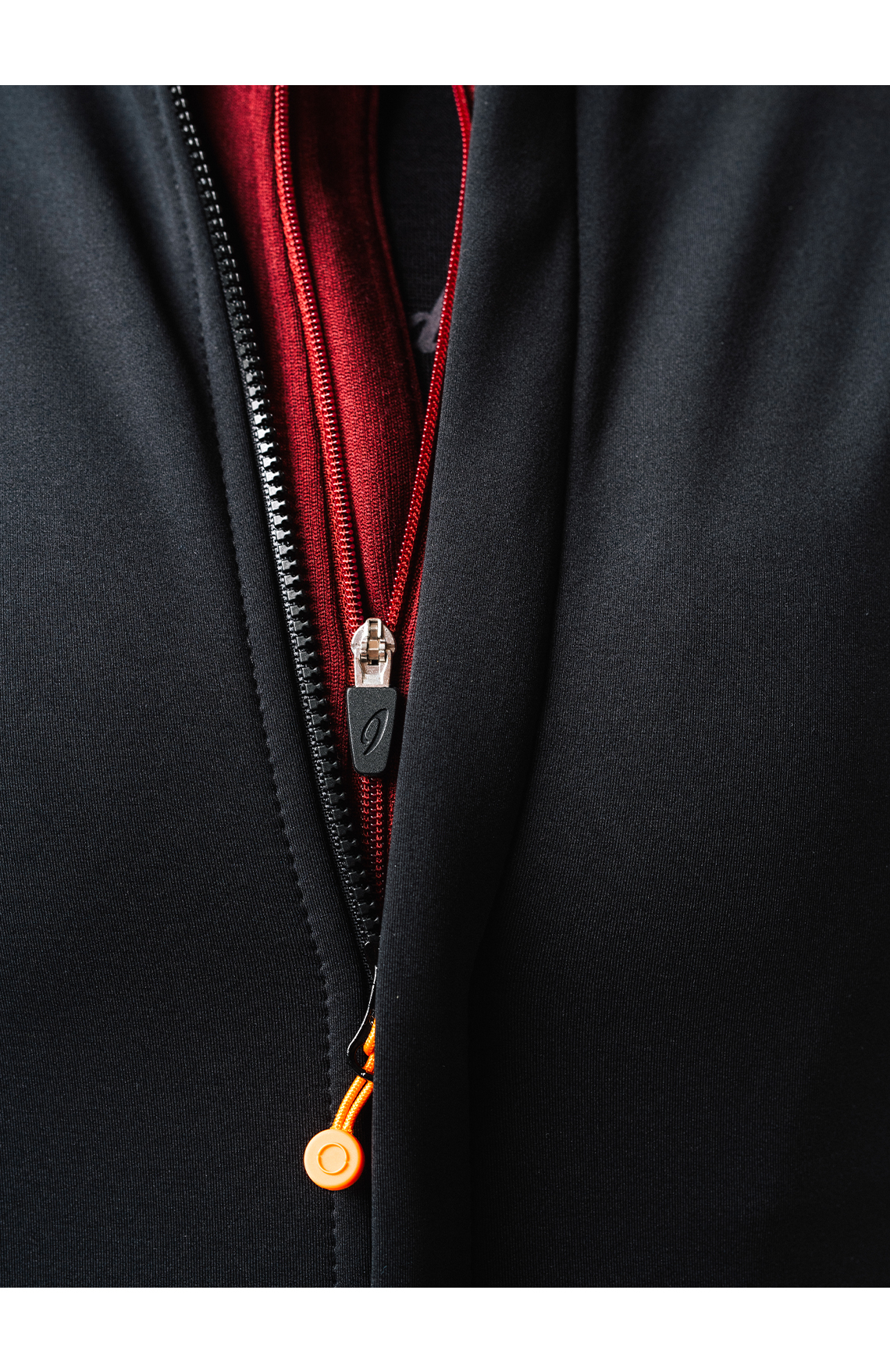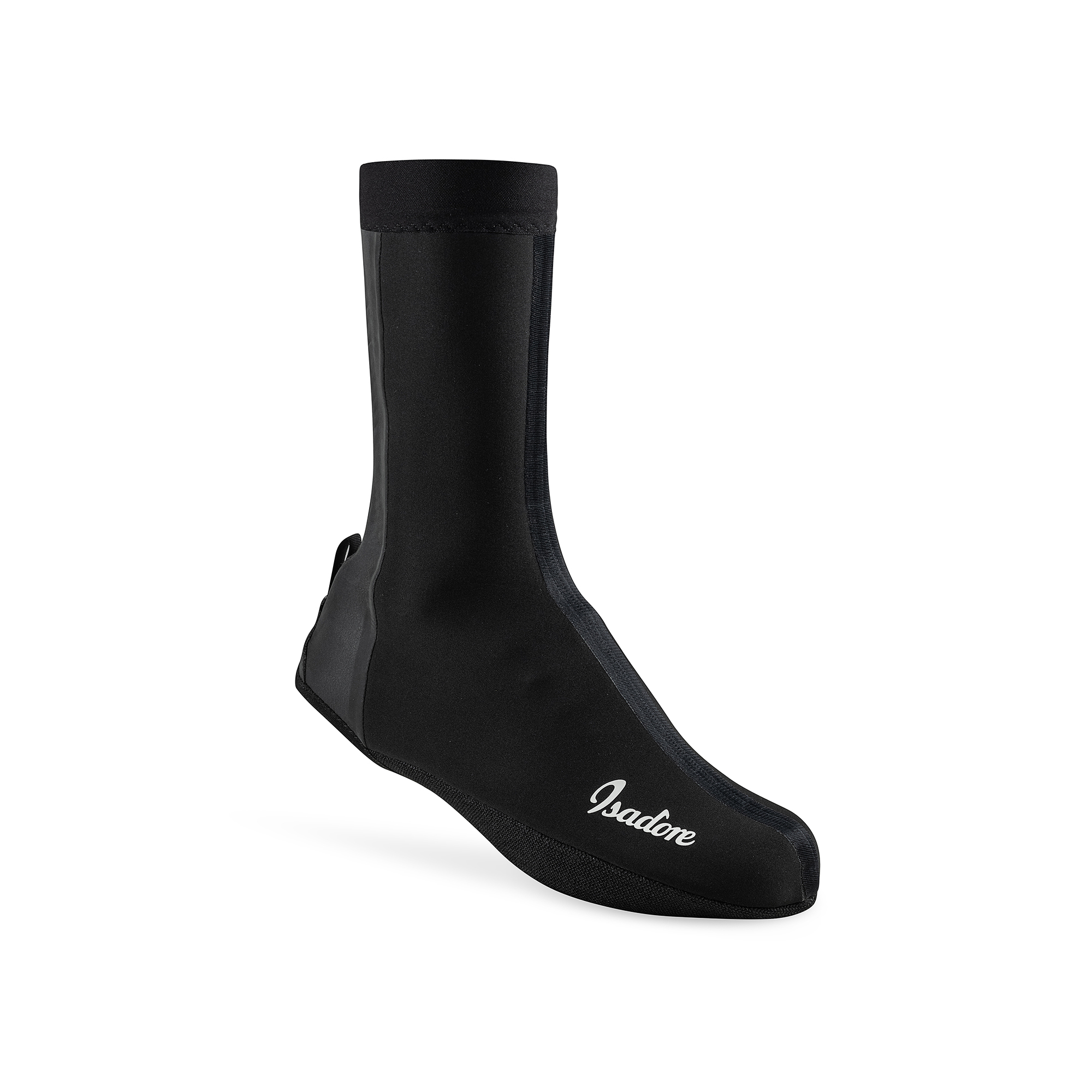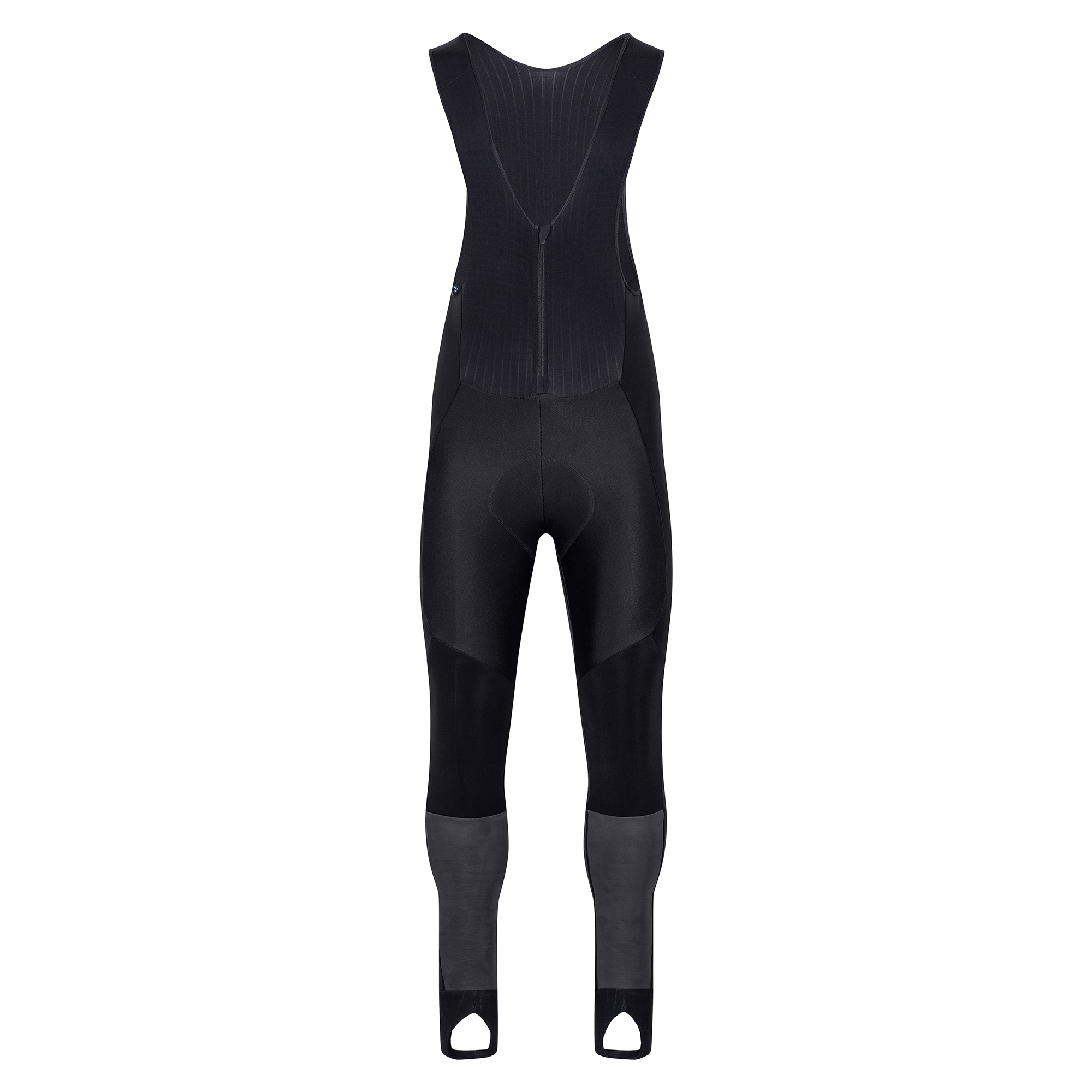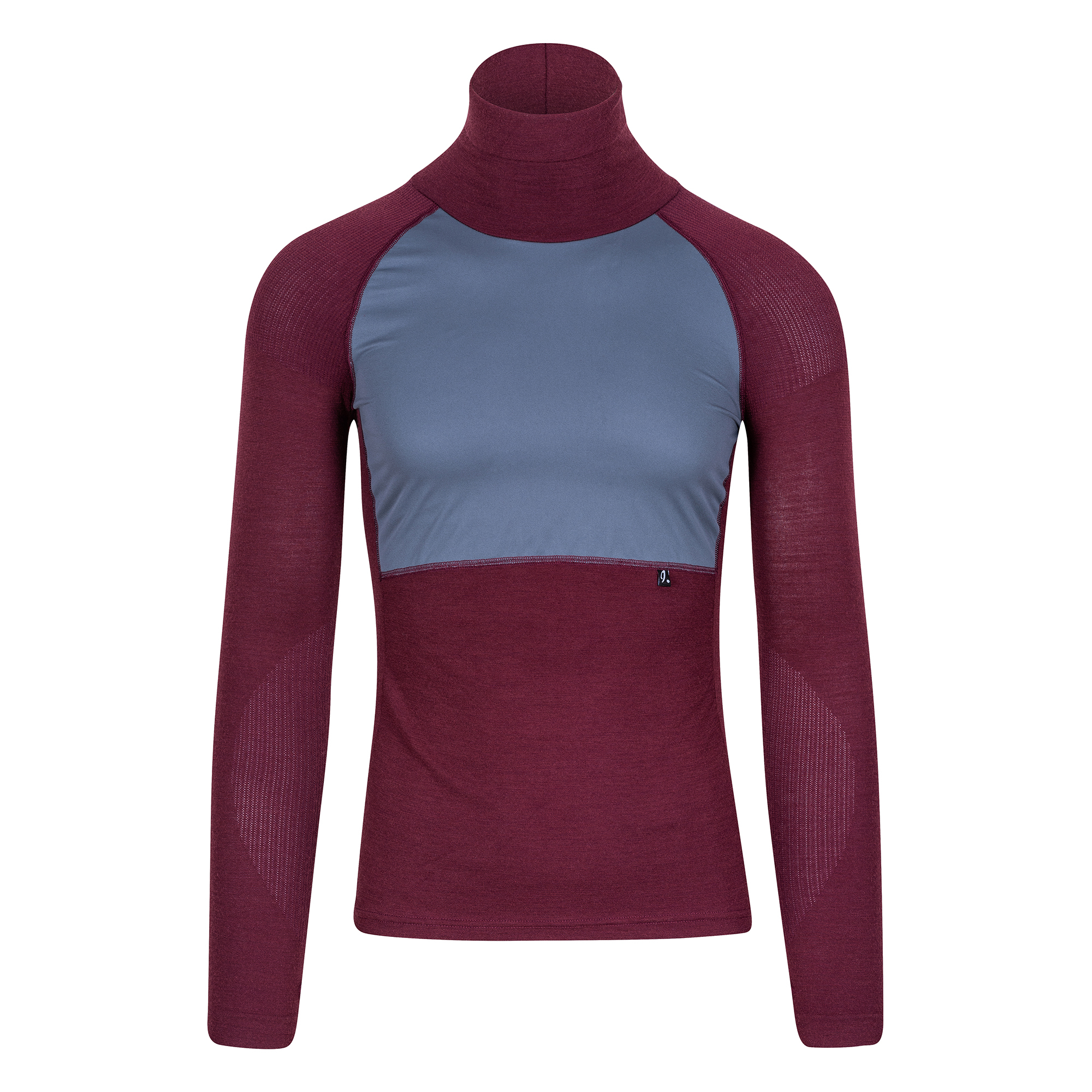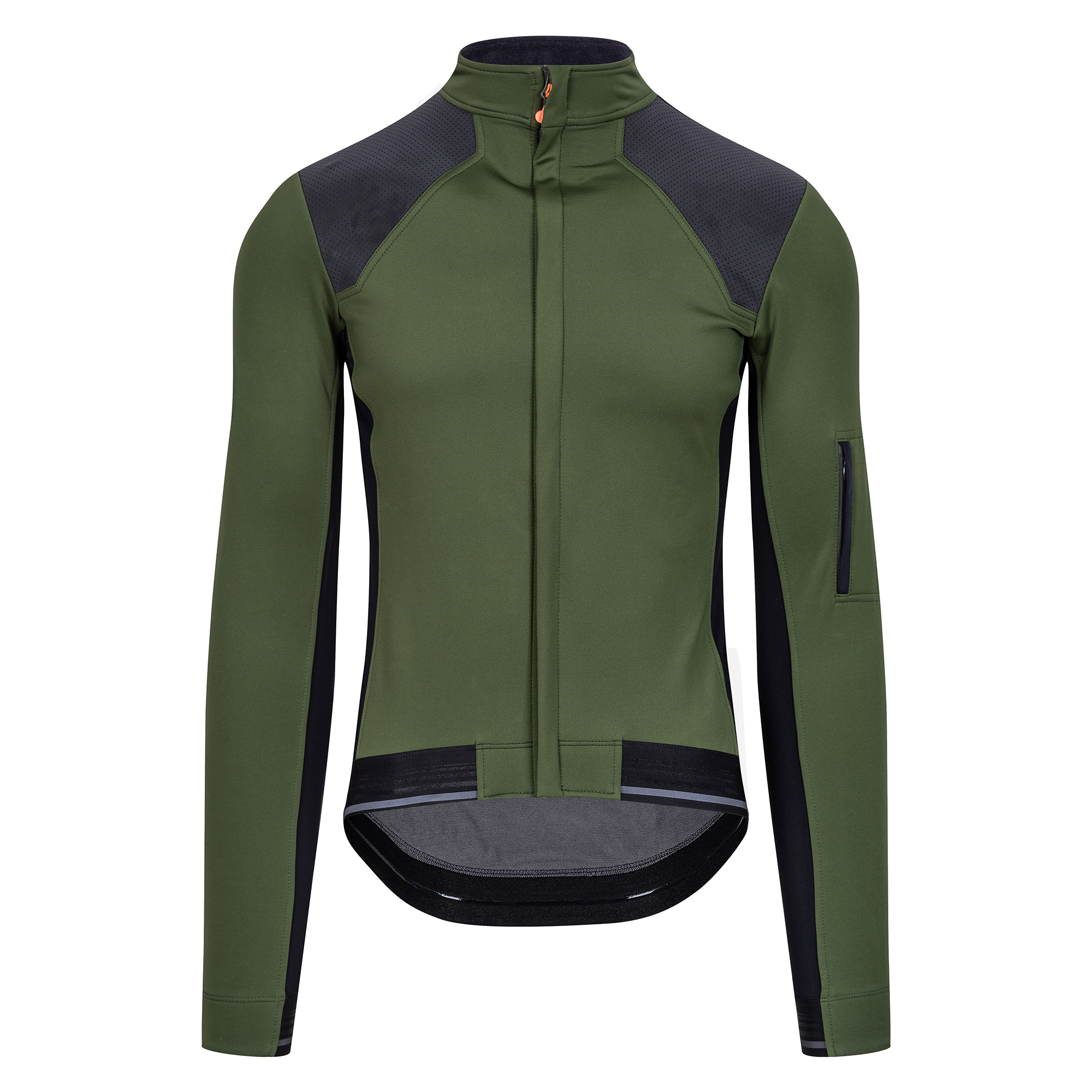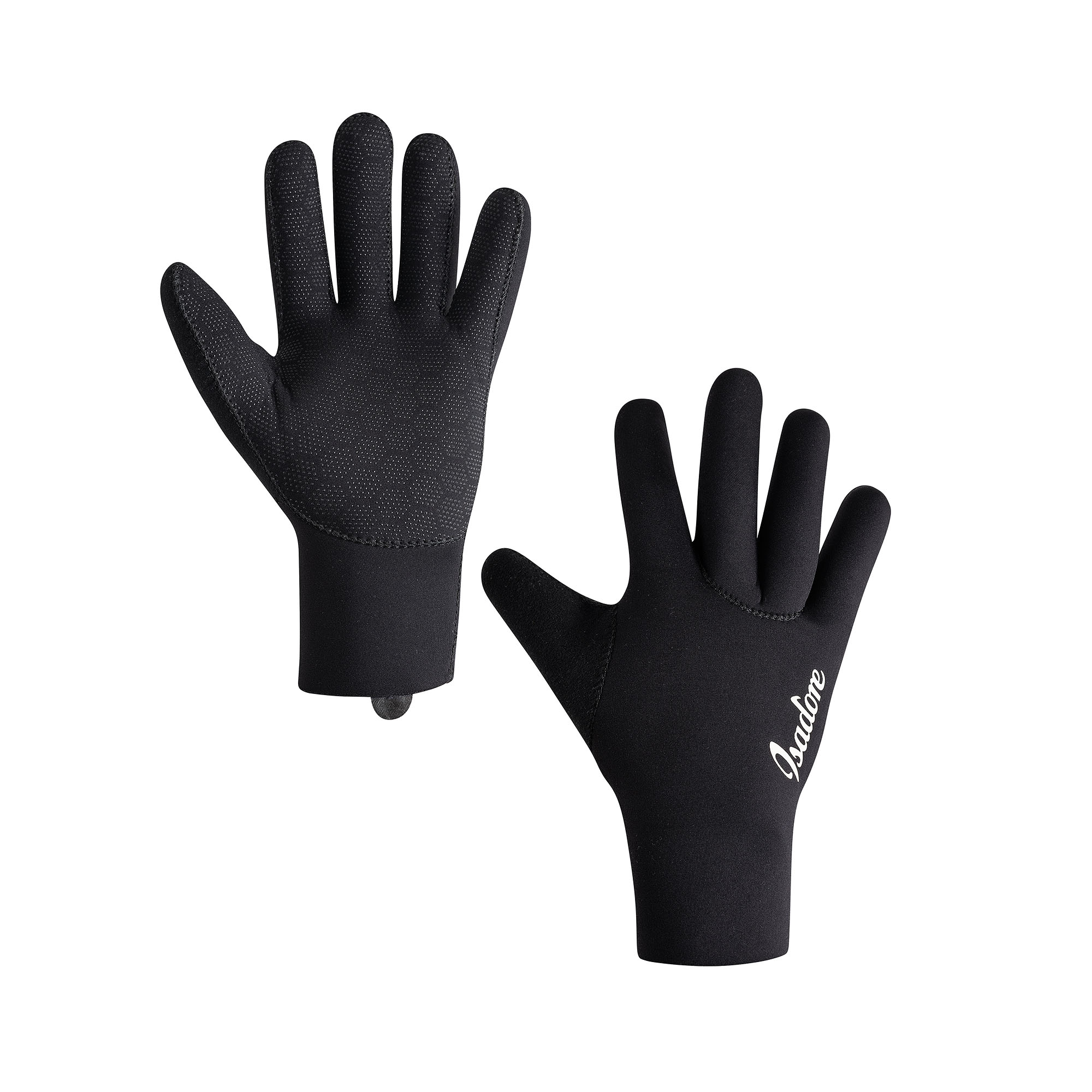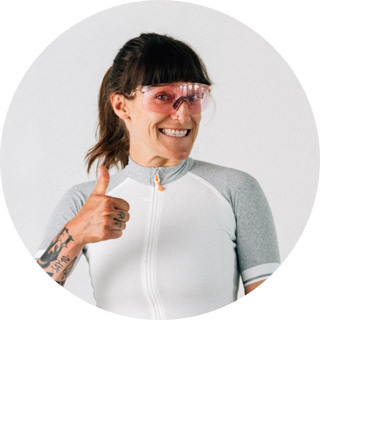 Livia's tip
"In addition to covering your extremities well with gloves, shoe covers, and warm hats, wearing insulated full length bibs and the right baselayer will be extremely important. You will want to make certain that the lower back as well as the bladder area is well protected from the cold temps. This is where you have to pay close attention to the proper sizing. If the fabric is too loose, the air between the skin and fabric will allow a cool breeze to chill you. But the garment should also not be too tight, otherwise the fabric will be stretched too much and lose some of its insulating properties."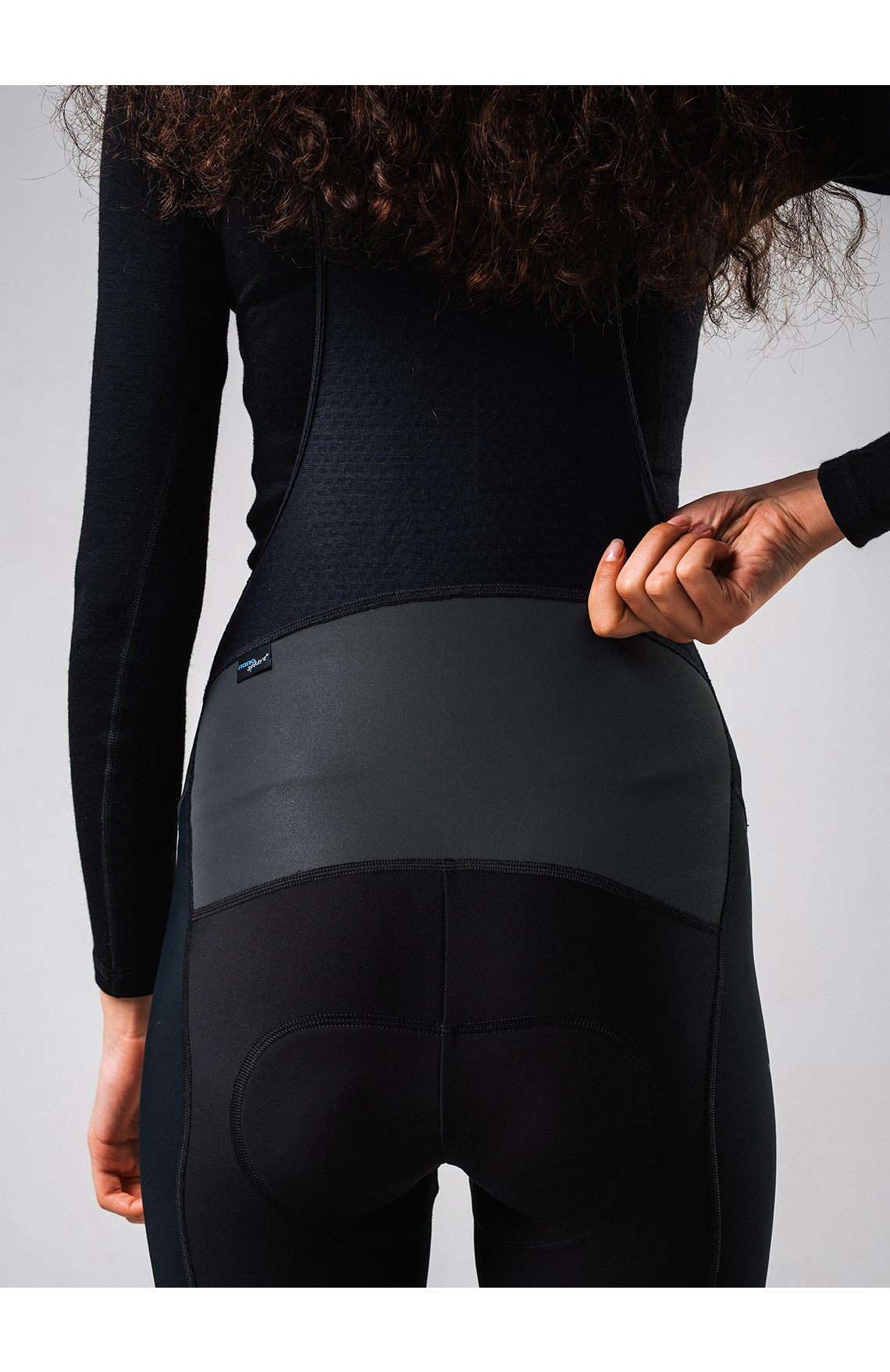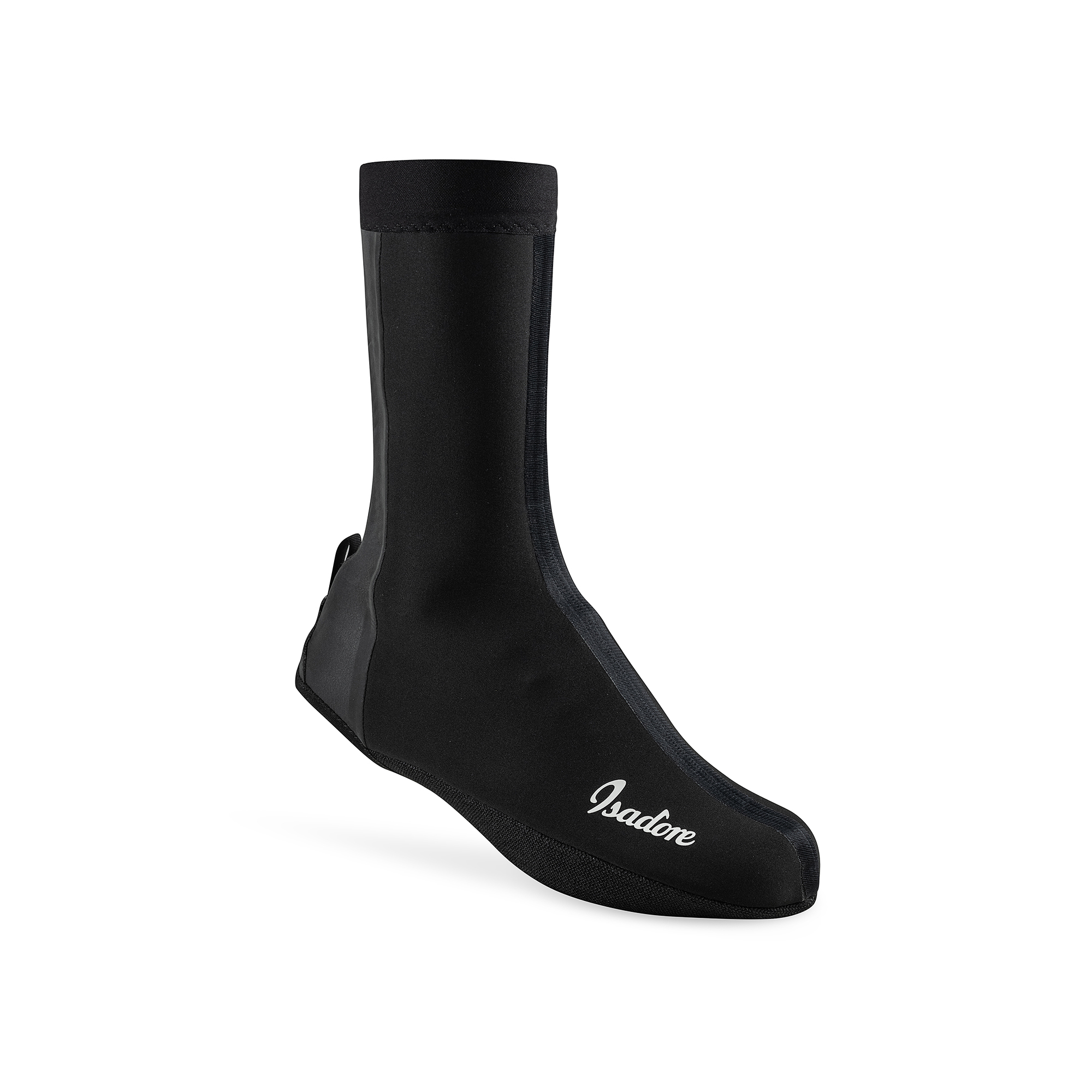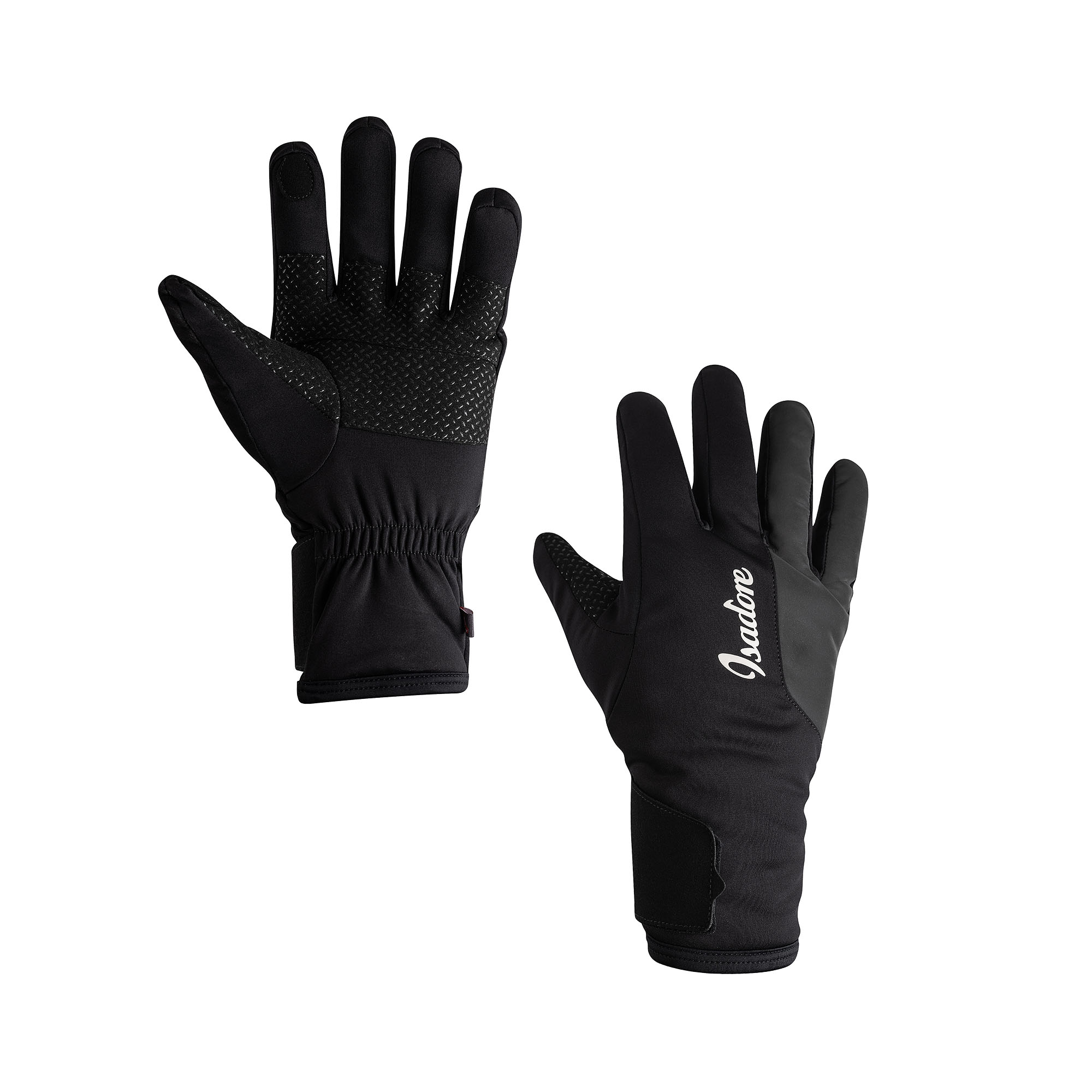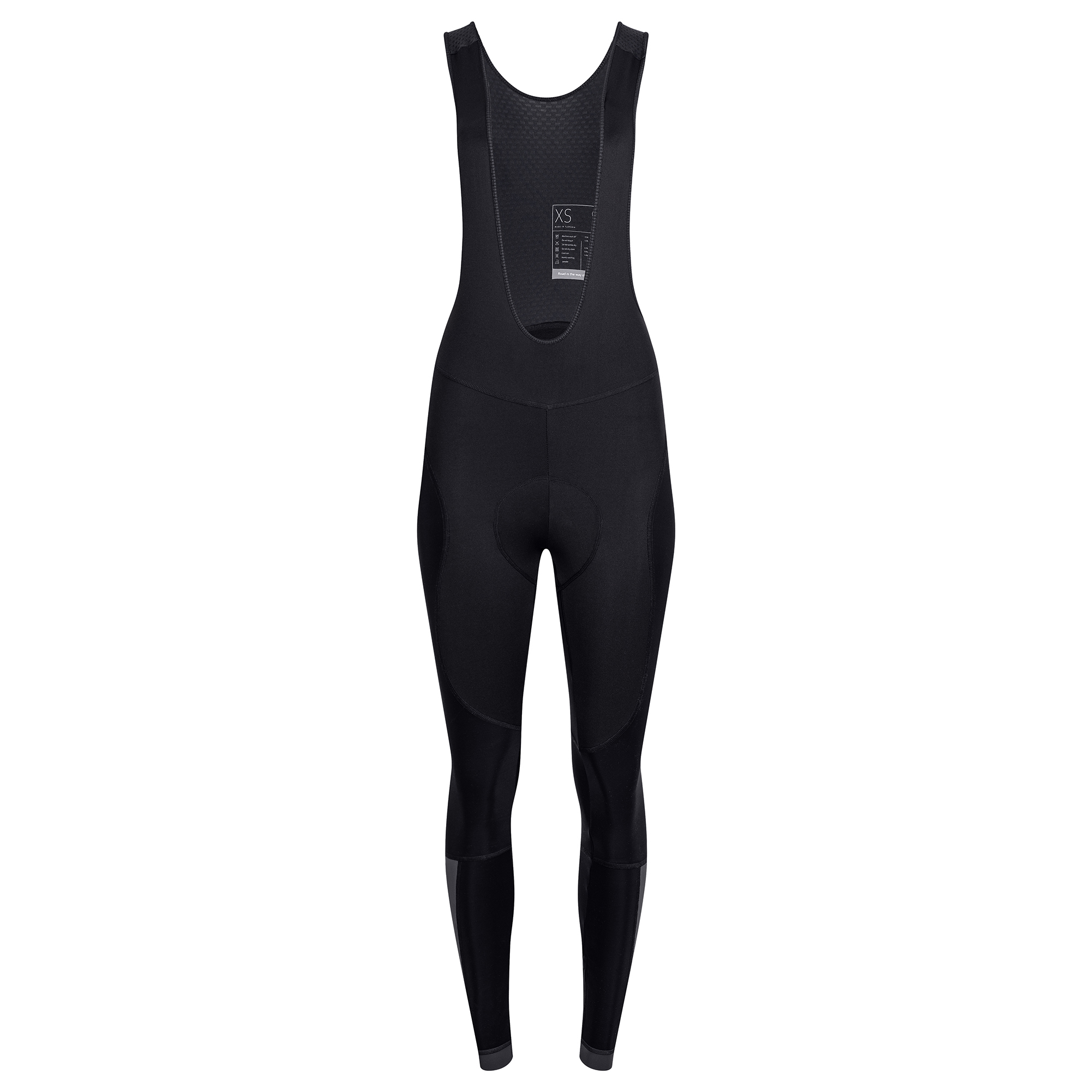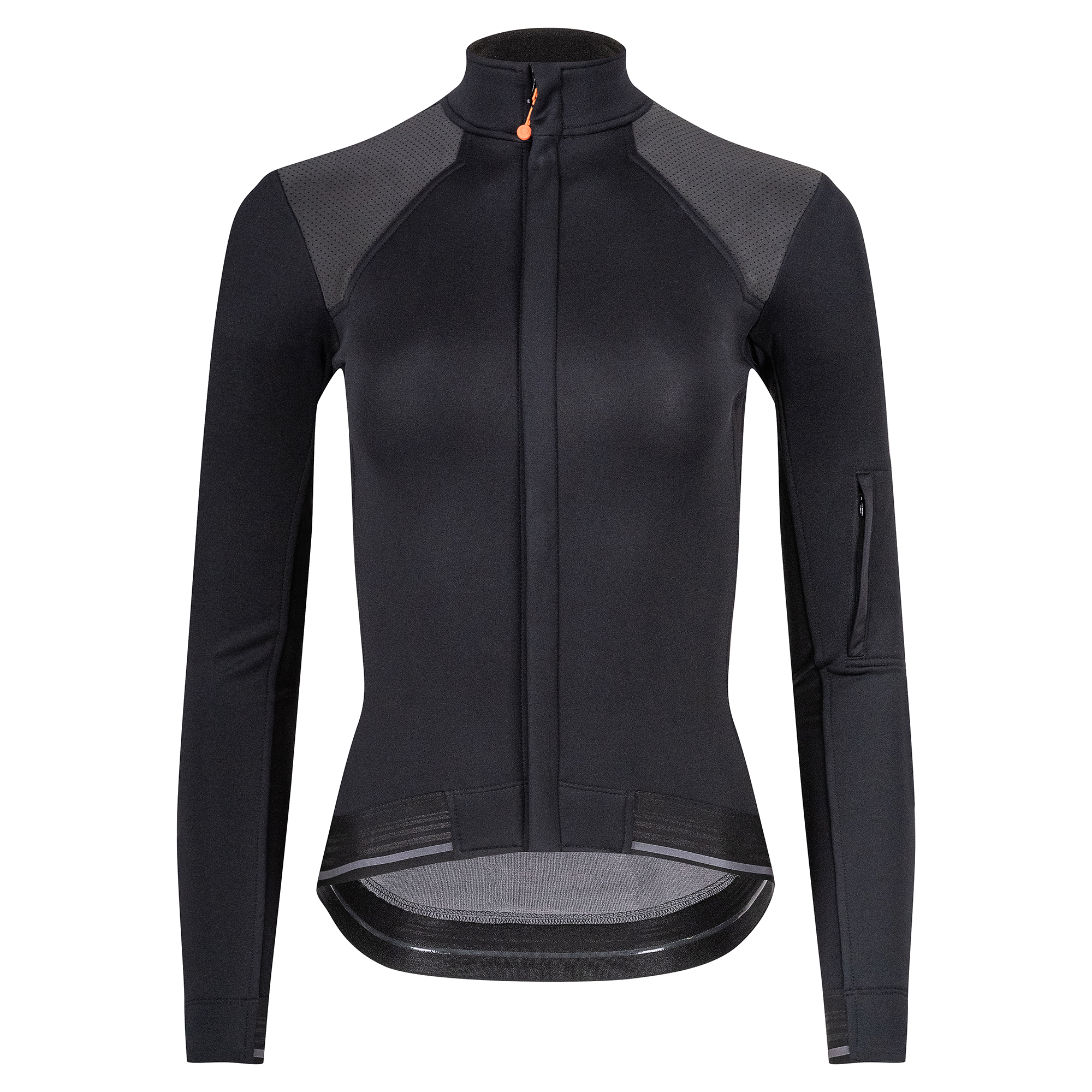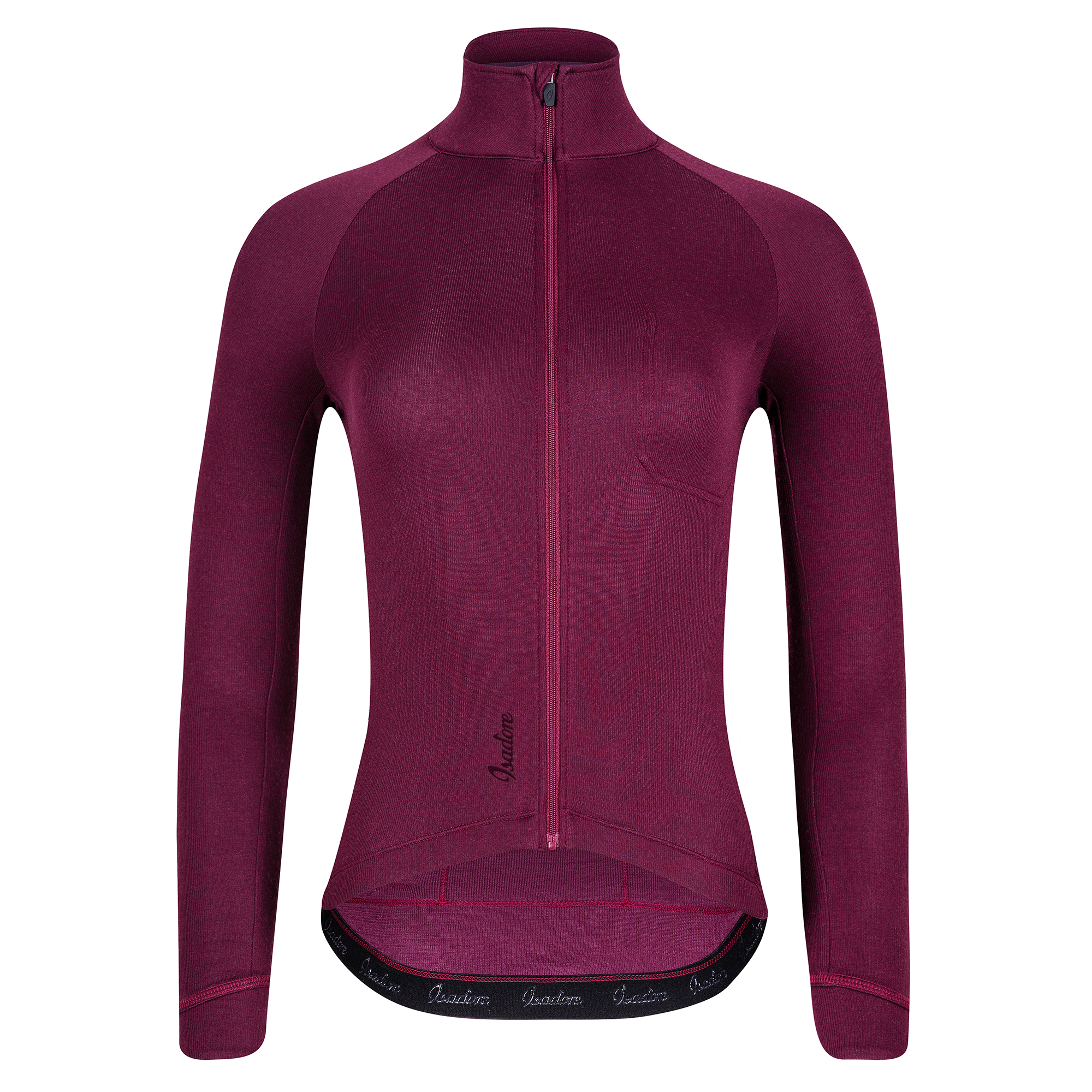 ---
Temperature
Still quite brisk, hovering just
above zero and up to 15°C.
Weather
The days are short and the temperature
can drop very quickly especially when there
is limited or no sunshine. Watch out for
plunging temps after sunset.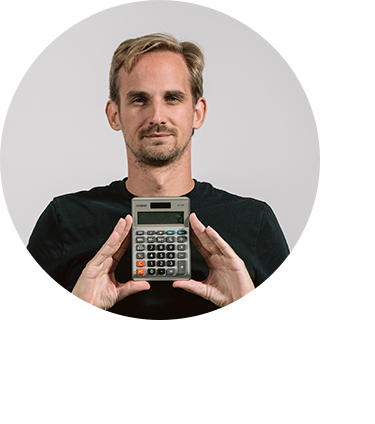 Peter Velits's tip
"It's best to start out feeling slightly cold at the beginning of the ride. Then you can count on your body to generate the required heat when you are working hard. Don't overdress or you will sweat yourself into a chill."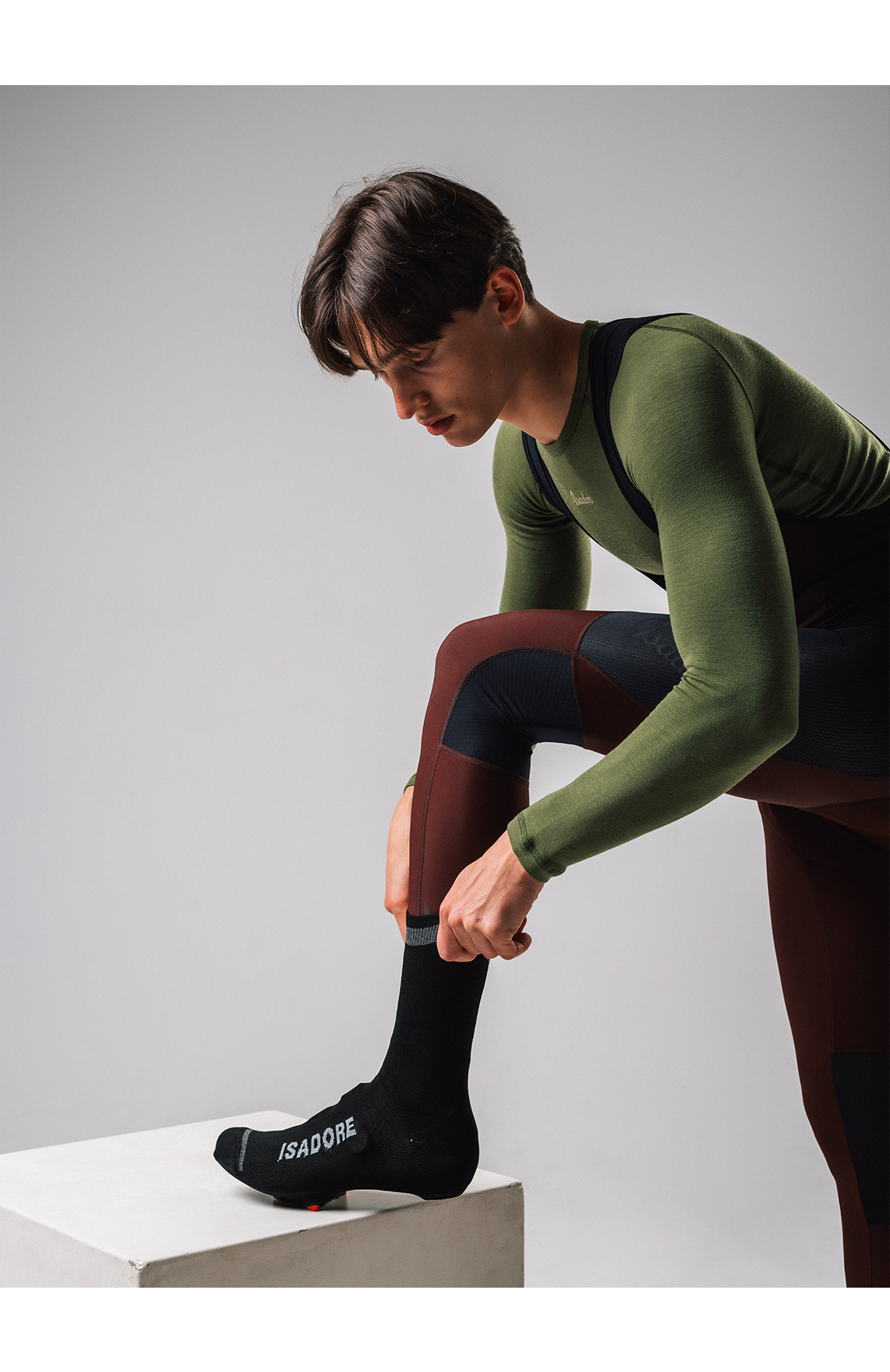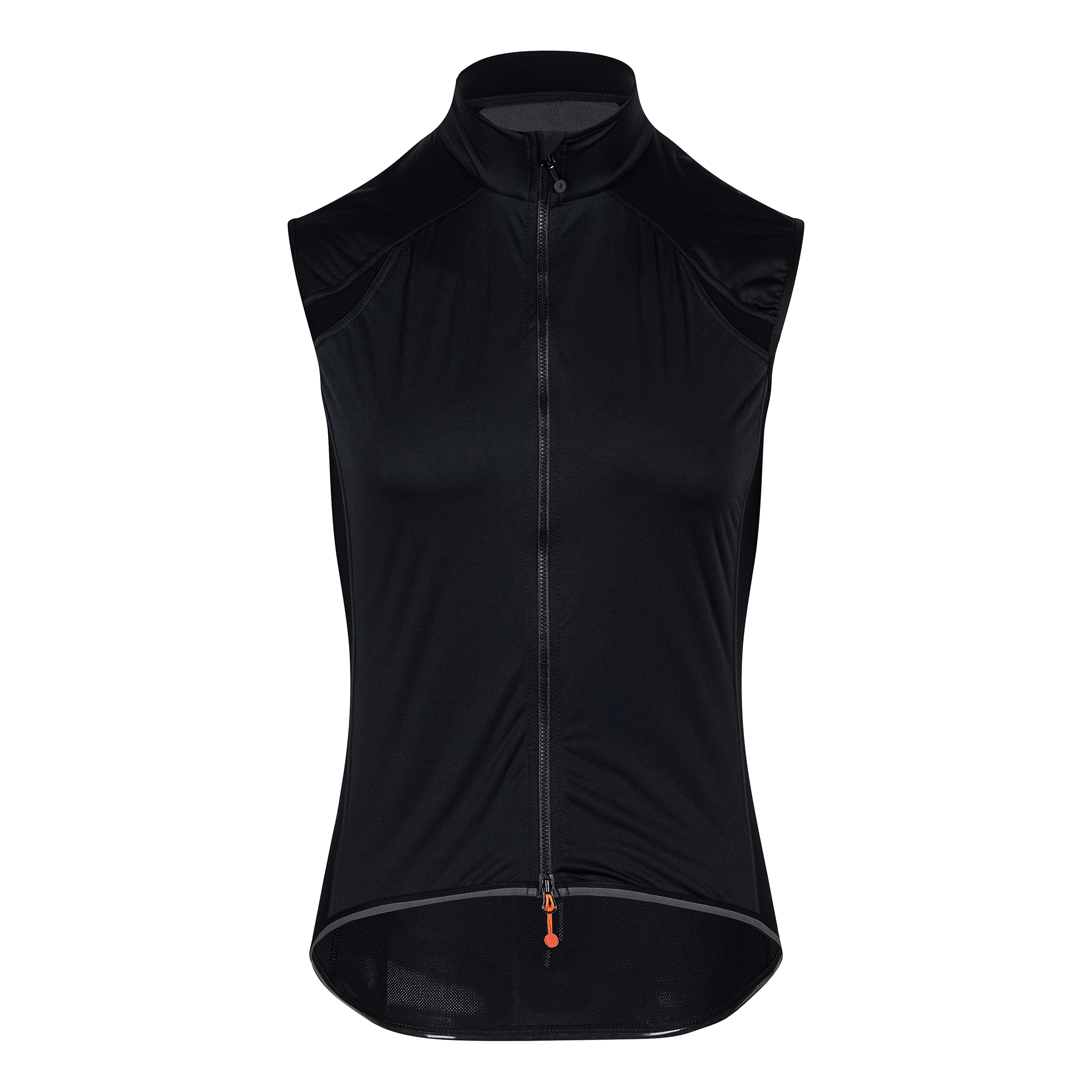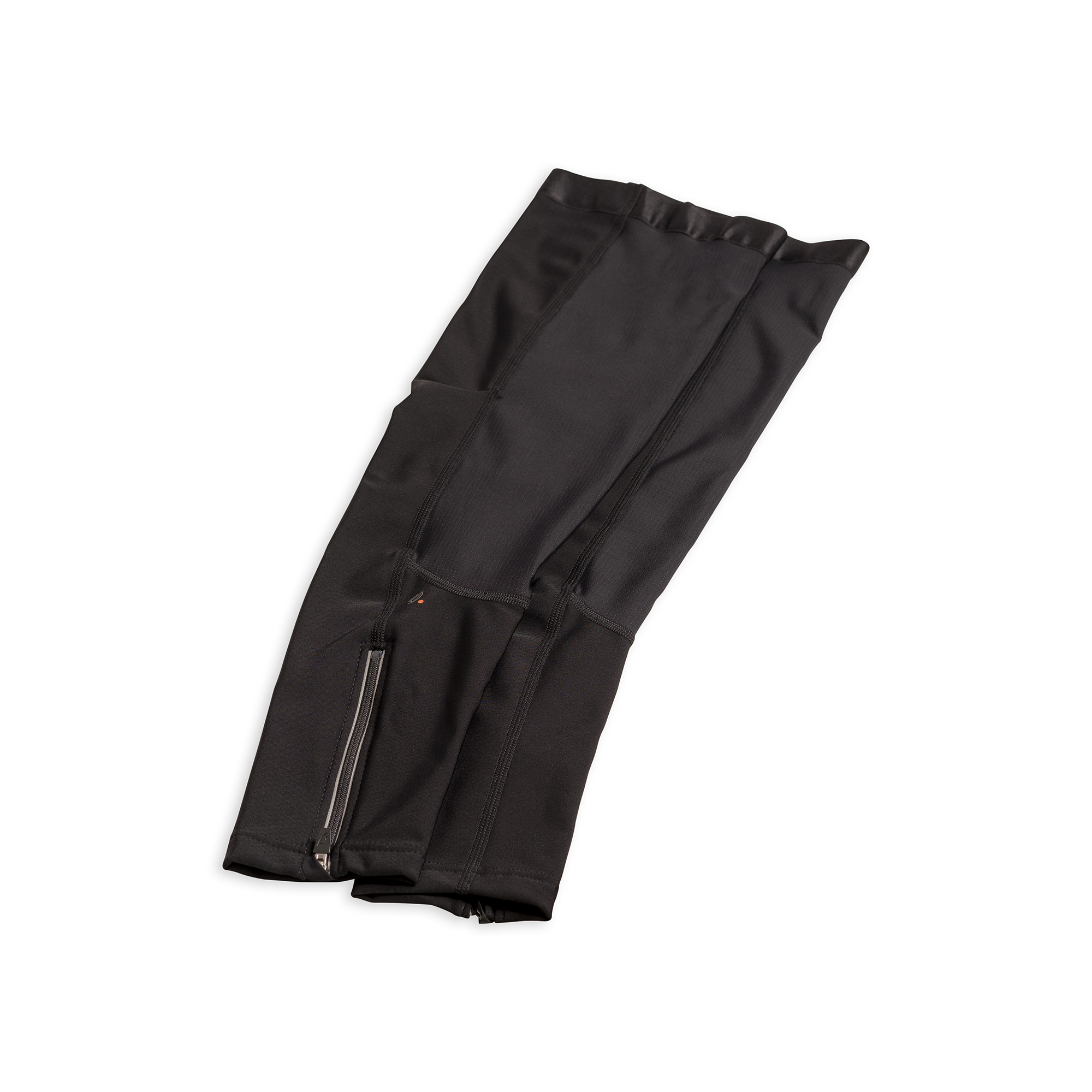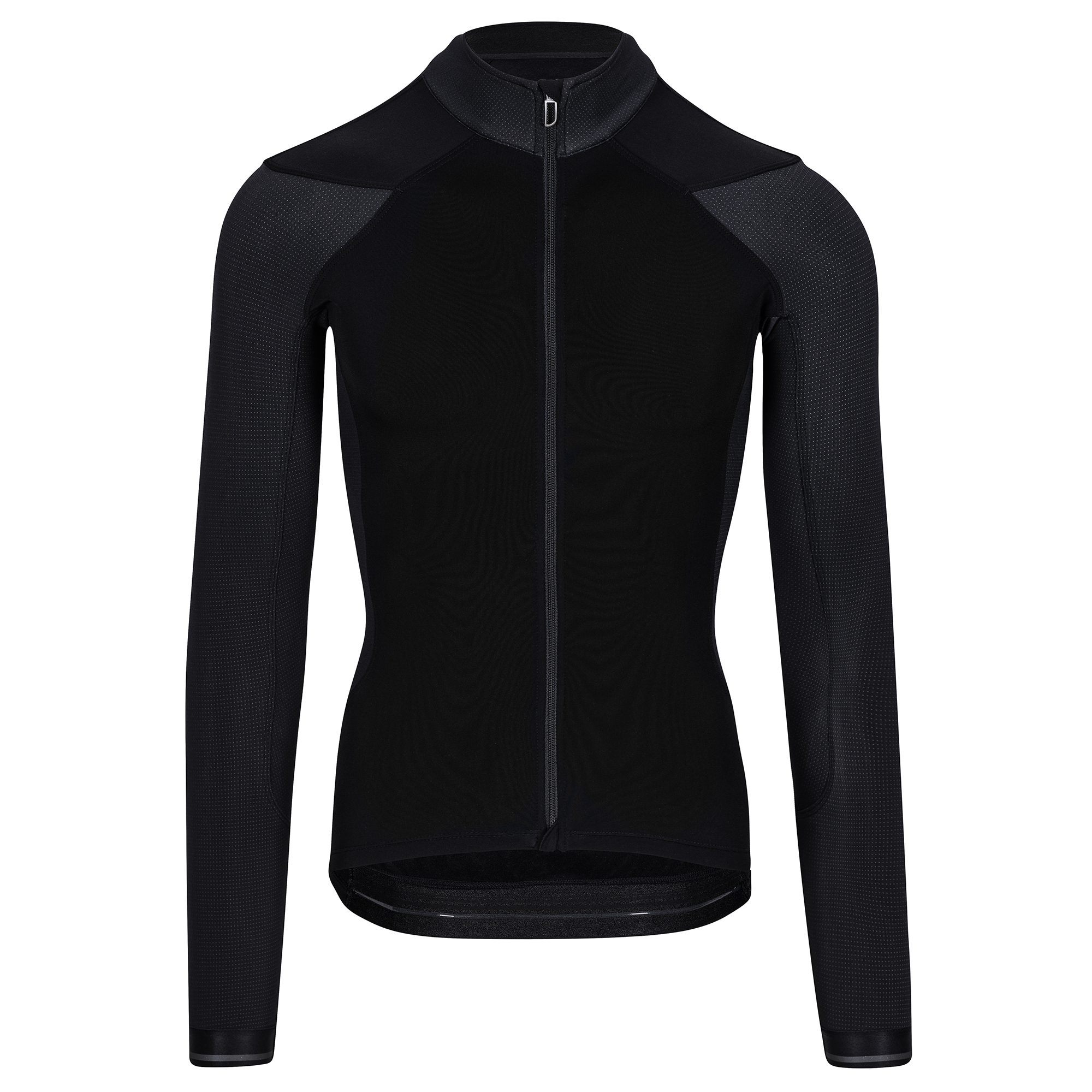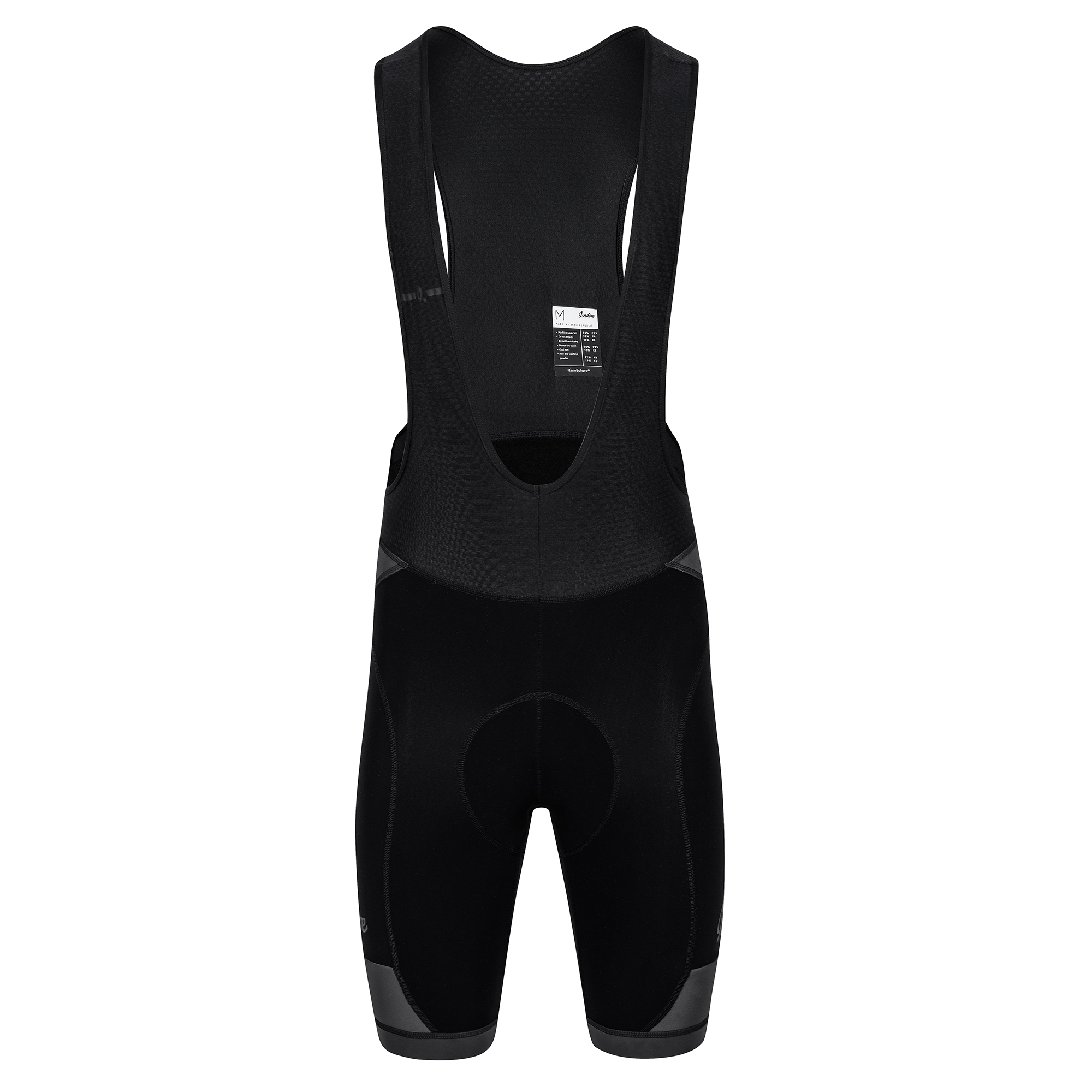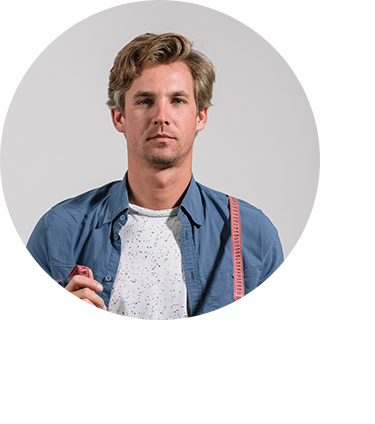 Martin Velits's tip
"Don't underestimate how many calories you need. Your body uses more energy to keep warm when riding in the cold, so be sure to fuel up. Dress warmly, anticipating a slower pace. Be sure you can ventilate as required to keep your neck and chest warm, and as dry as possible."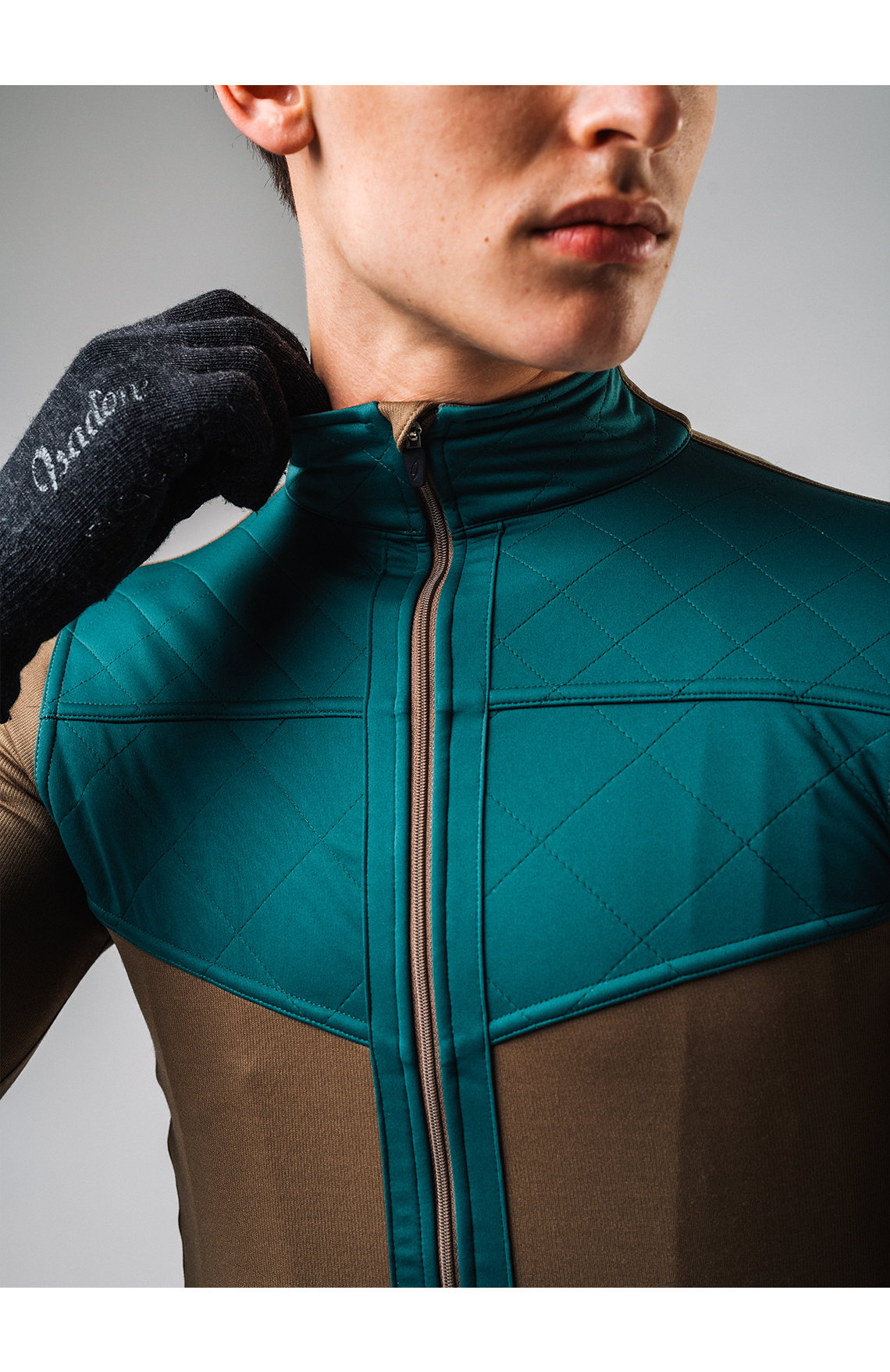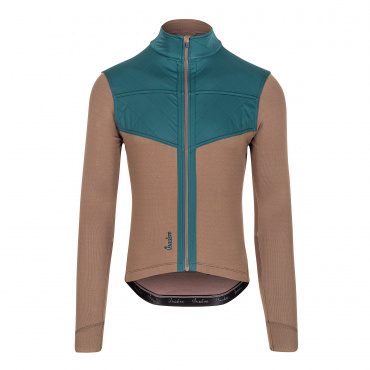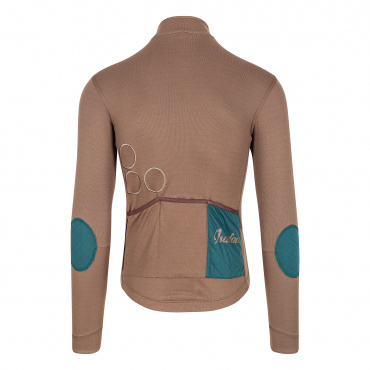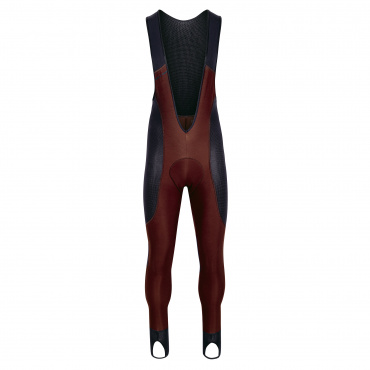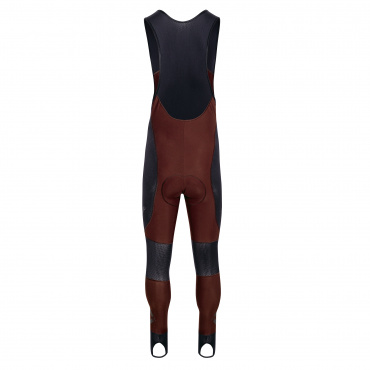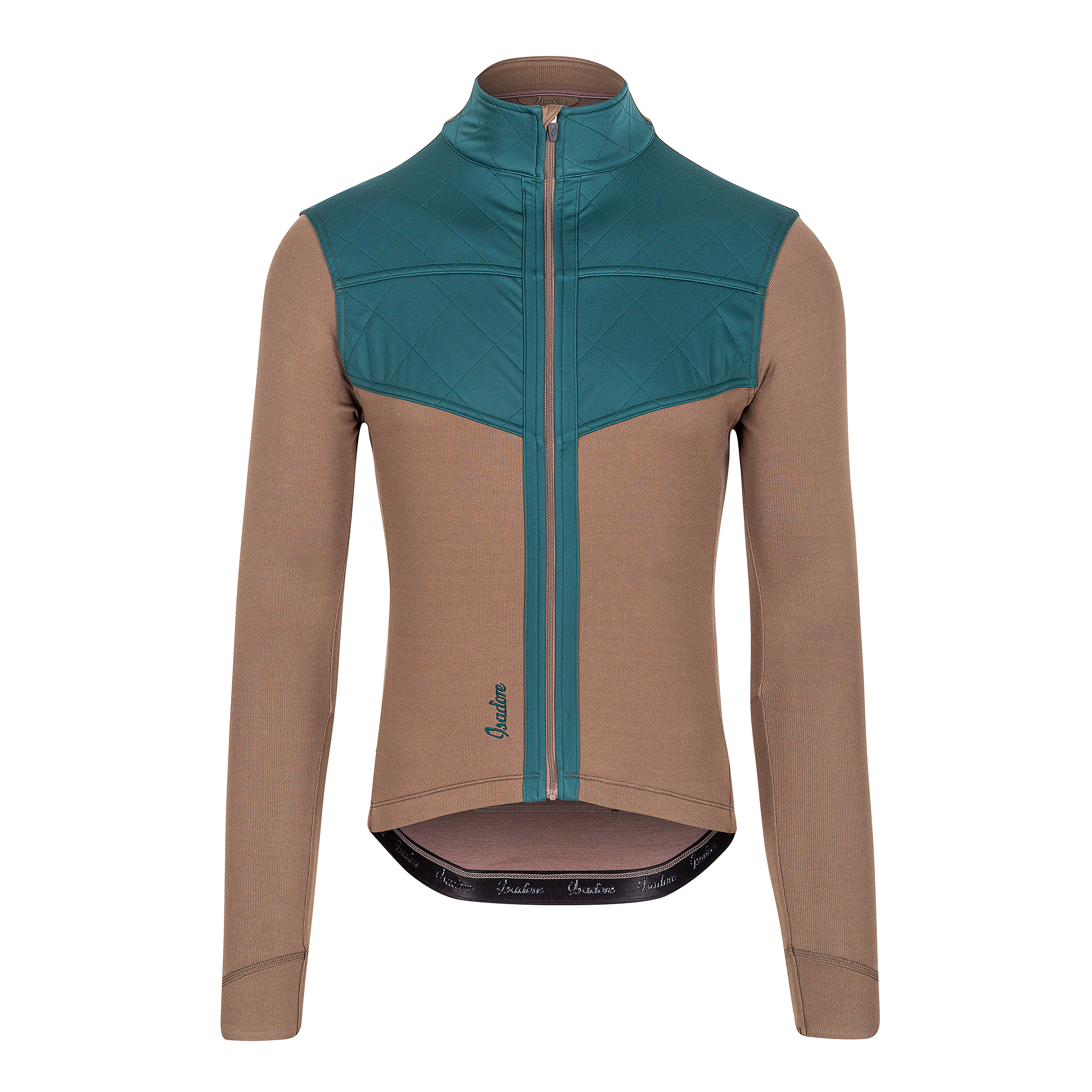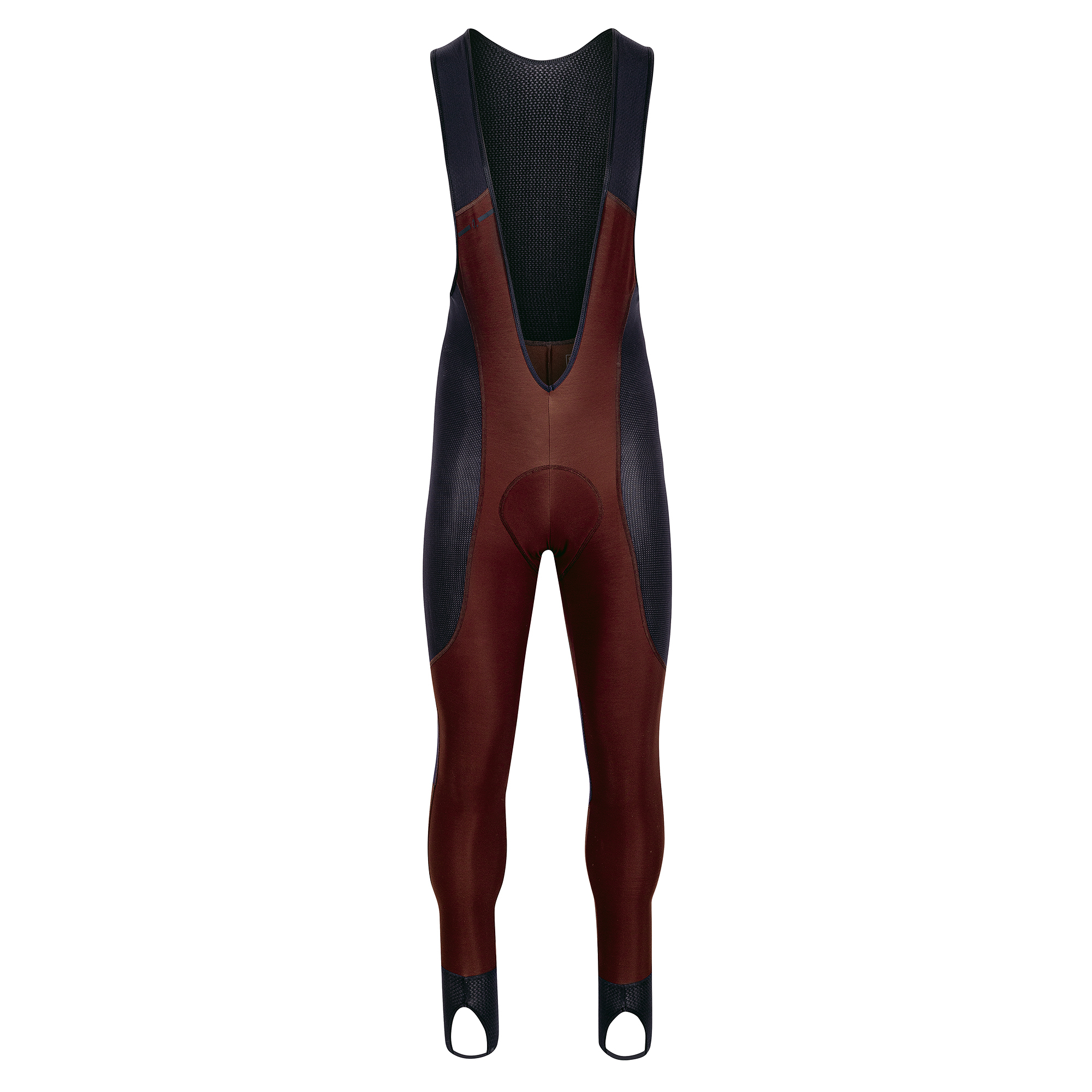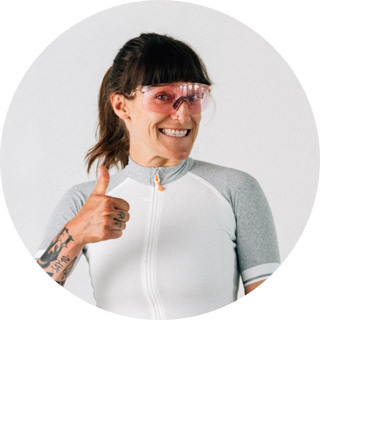 Livia's tip
"Contrary to popular belief, women are physically resilient and able to endure thermal discomfort. It is just as important for women to get their layering right as it is for men. Layering is key, though a common mistake it to over-layer. Keeping the layers to a minimum while managing your thermal comfort by concentrating on fabric density as well as long/short sleeve combinations will be the best route to take. Prioritize your core temperature comfort. When you wear too many different layers, it becomes difficult to unzip to ventilate. Also, double sided zippers on the top layer are awesome, as they allow unzip from the bottom and you can keep your neck warm and wind protected. Ventilation will allow you to control your temperature on the bike, and to dry out a little when making a coffee stop. Remember, if badly managed, the cold kicks much worse when returning damp to the outside chill."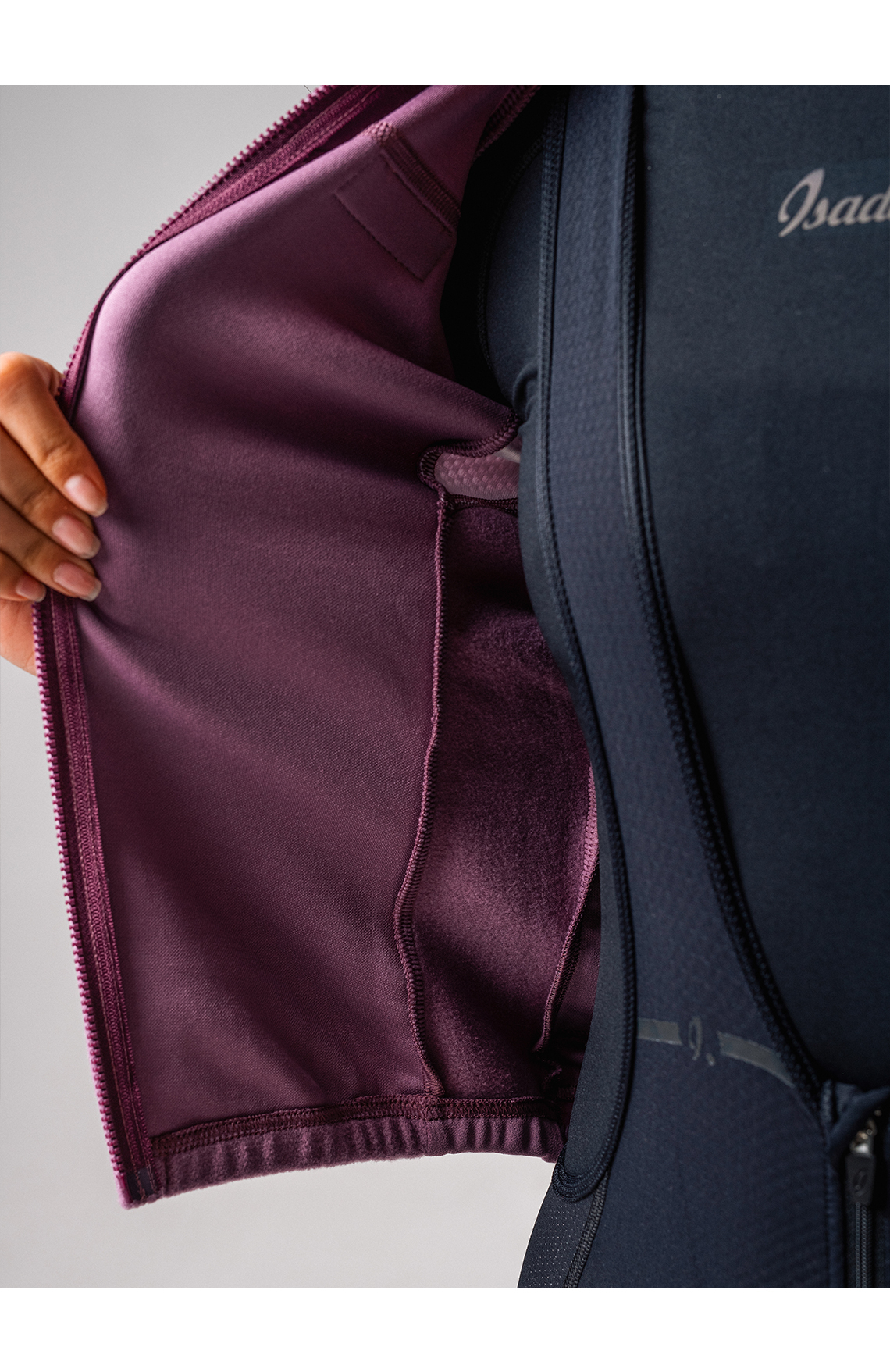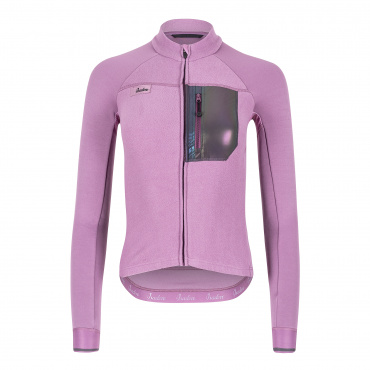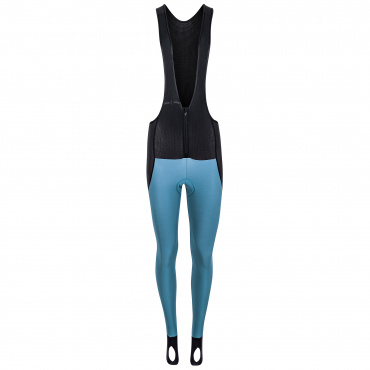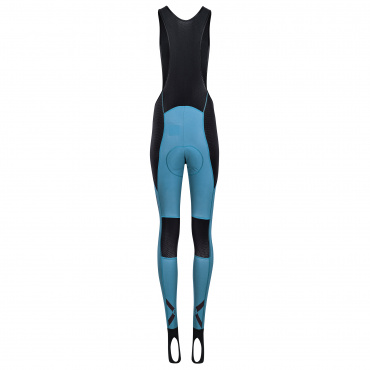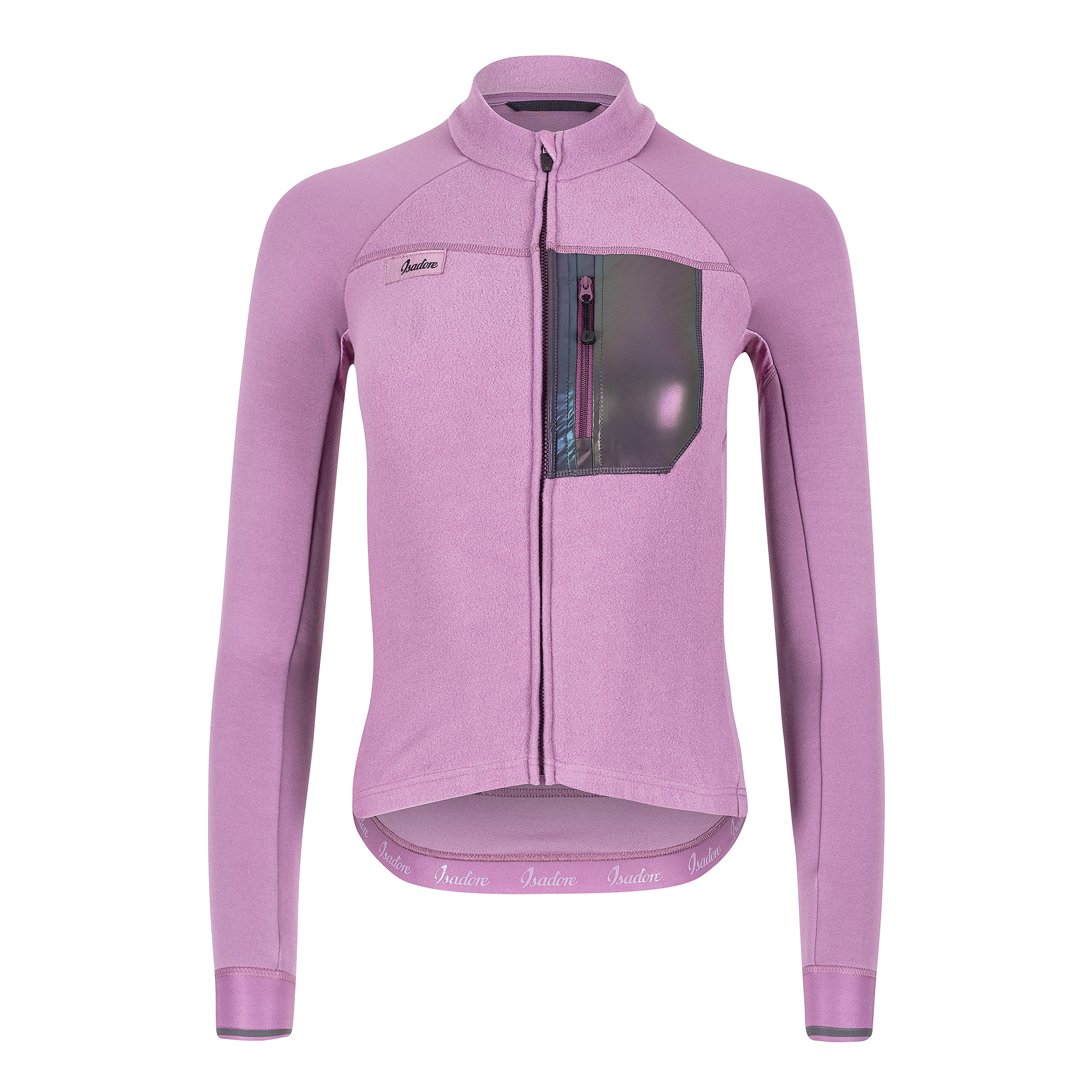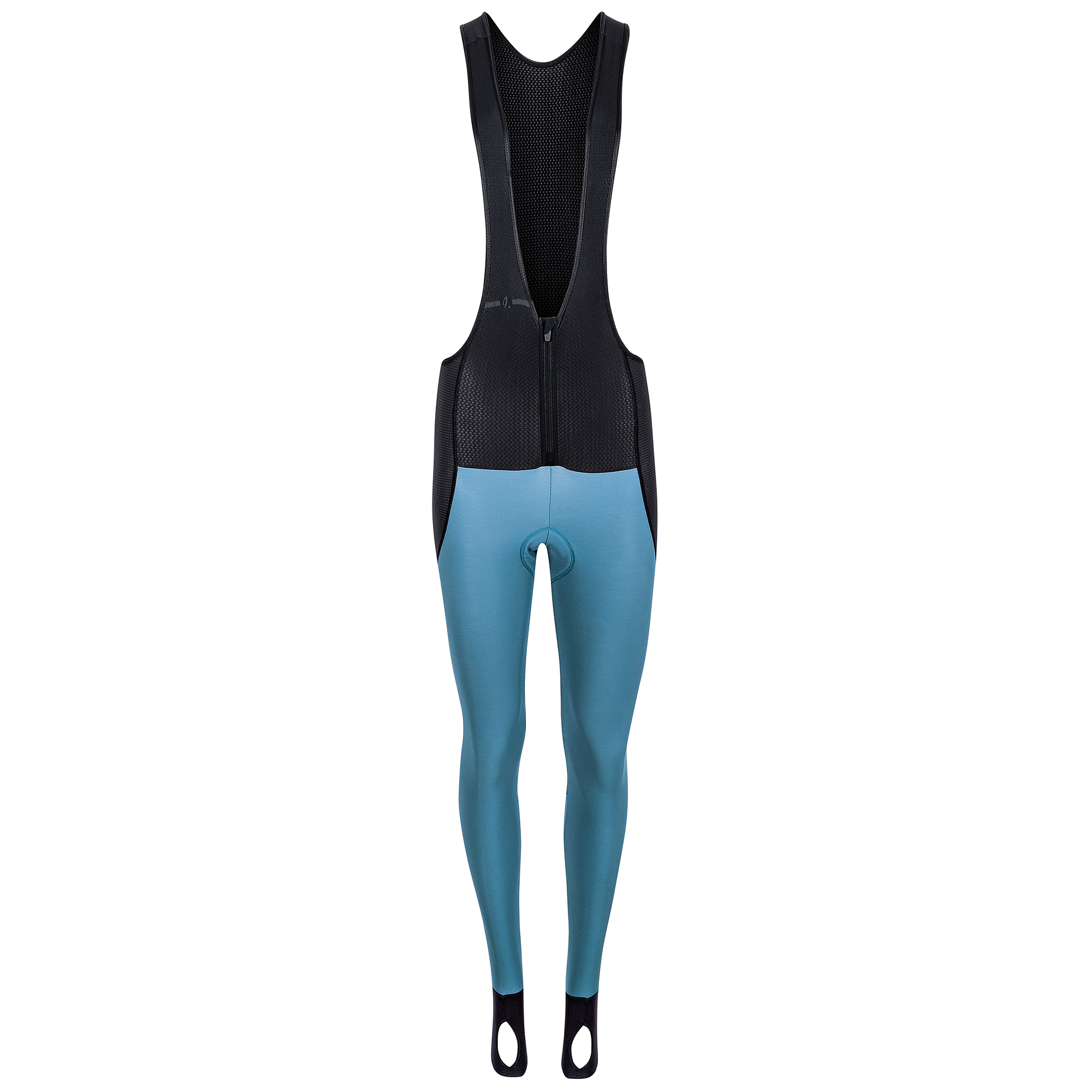 ---
Early spring
+10° to +20°C
Temperature
More sunny days, strong winds,
changing weather fronts cause
unpredictability.
Weather
You can almost taste the spring
weather coming, but rapid changes
in conditions will necessitate excellent
planning. Everything from sunny and warm
to blustery and snowy conditions can
meet every ride.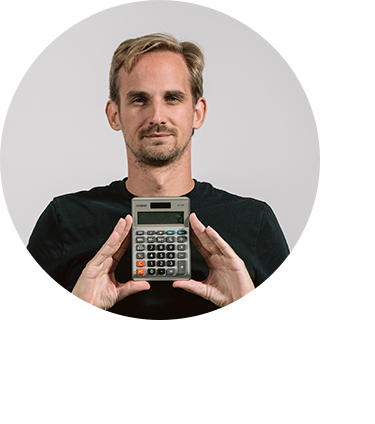 Peter Velits's tip
"Don't let yourself be surprised by sudden changes in weather. Keep a jacket or gilet always with you in order to be able to protect yourself. Even if you are leaving for a ride in sunny conditions, rain and even snow may be just around the next bend."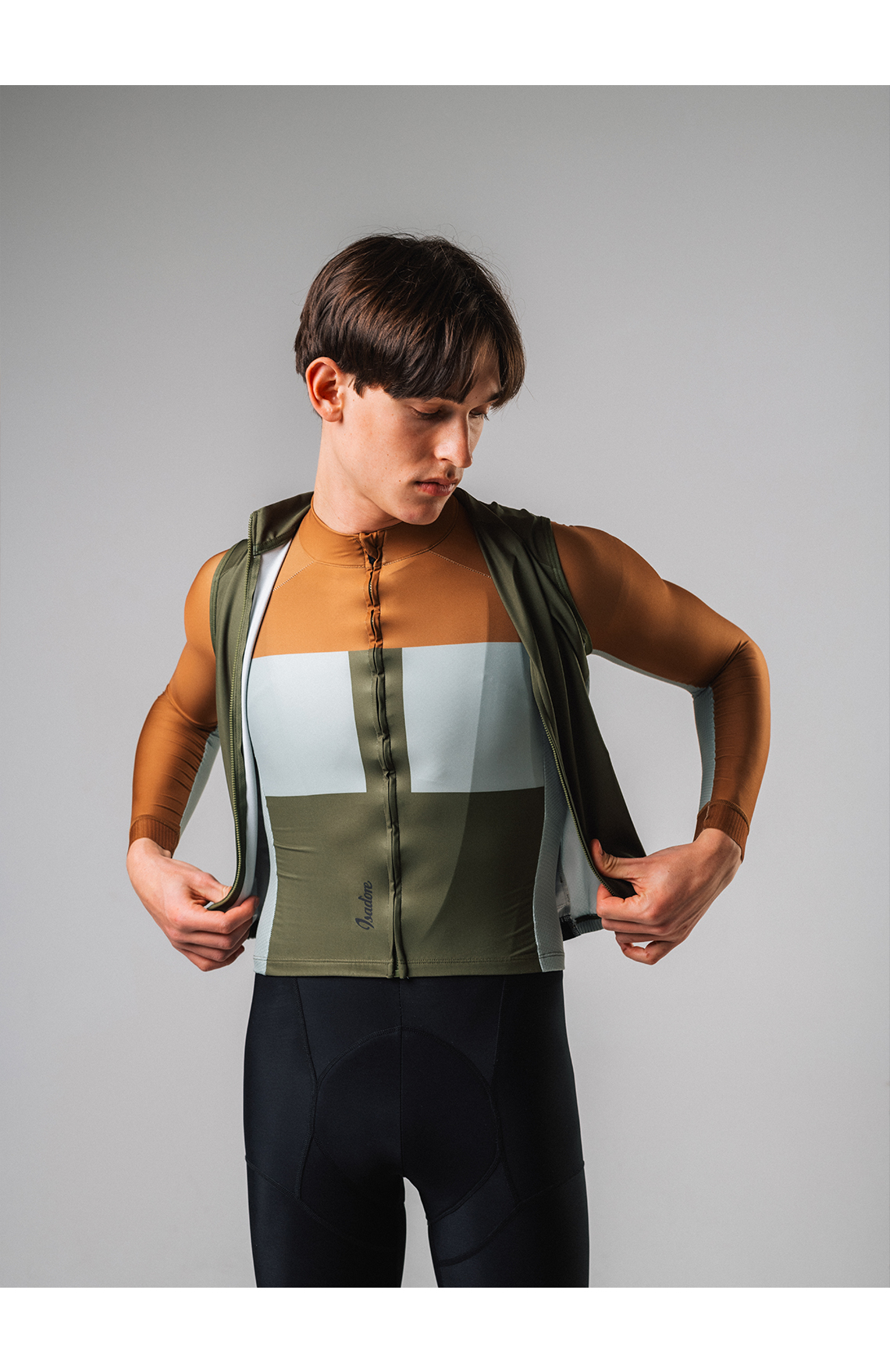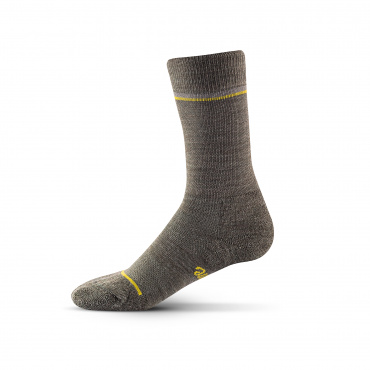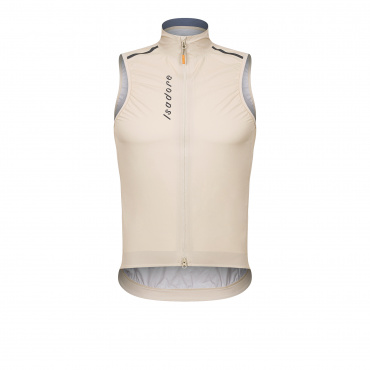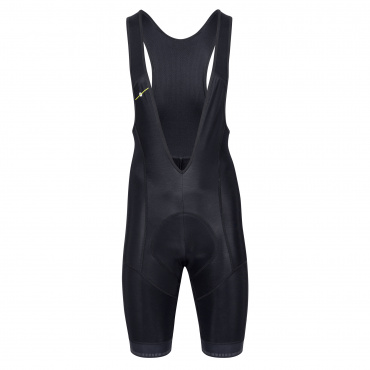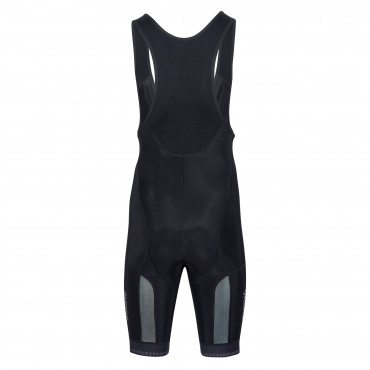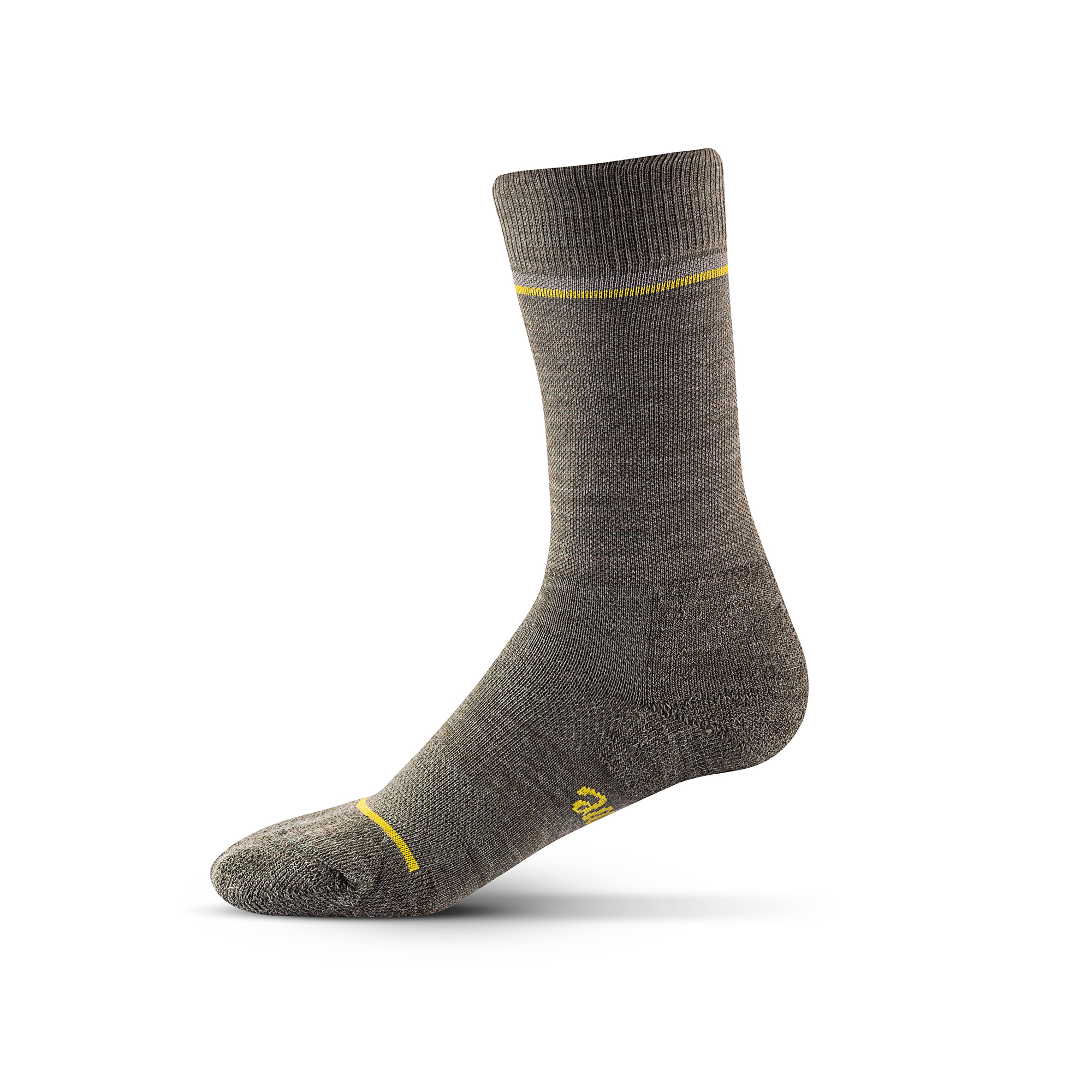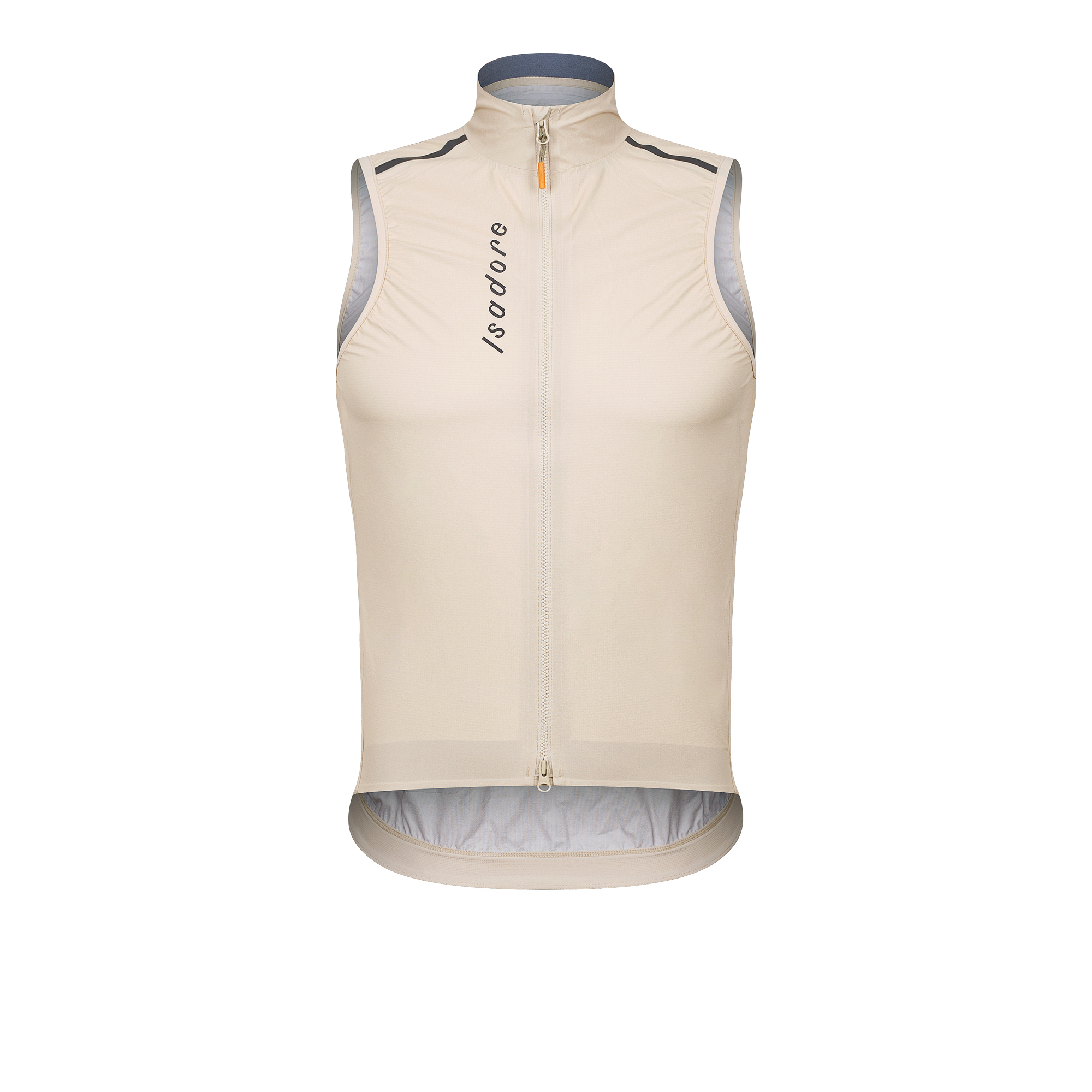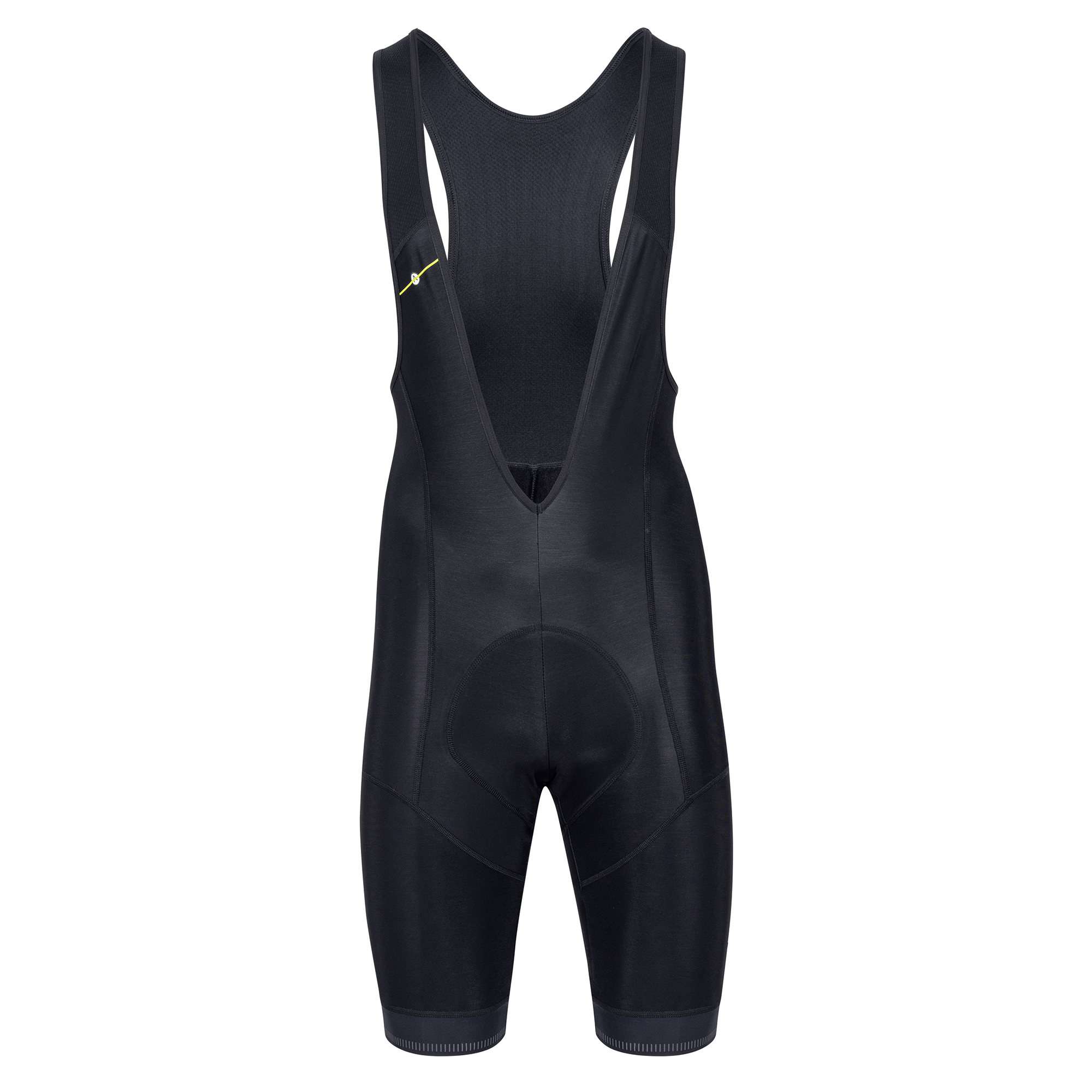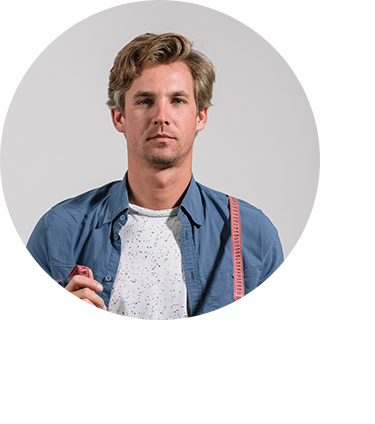 Martin Velits's tip
"Even if you have tried to ride through the winter, early season form may still be short. Start the new season steady, and dose out the length and speed of your rides carefully to avoid overdoing-it. Once the weather gets warmer, you can happily peel off some outer layers."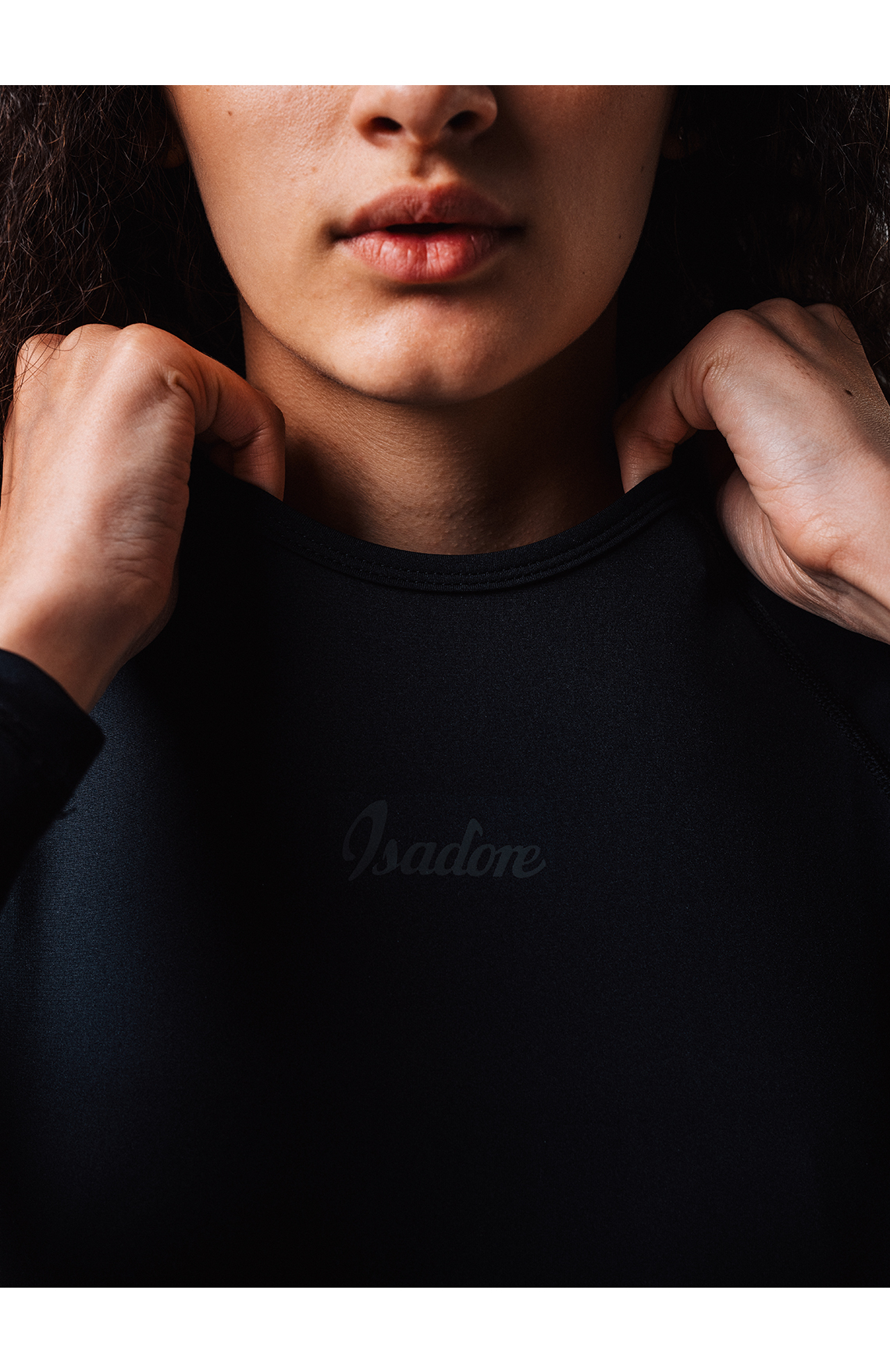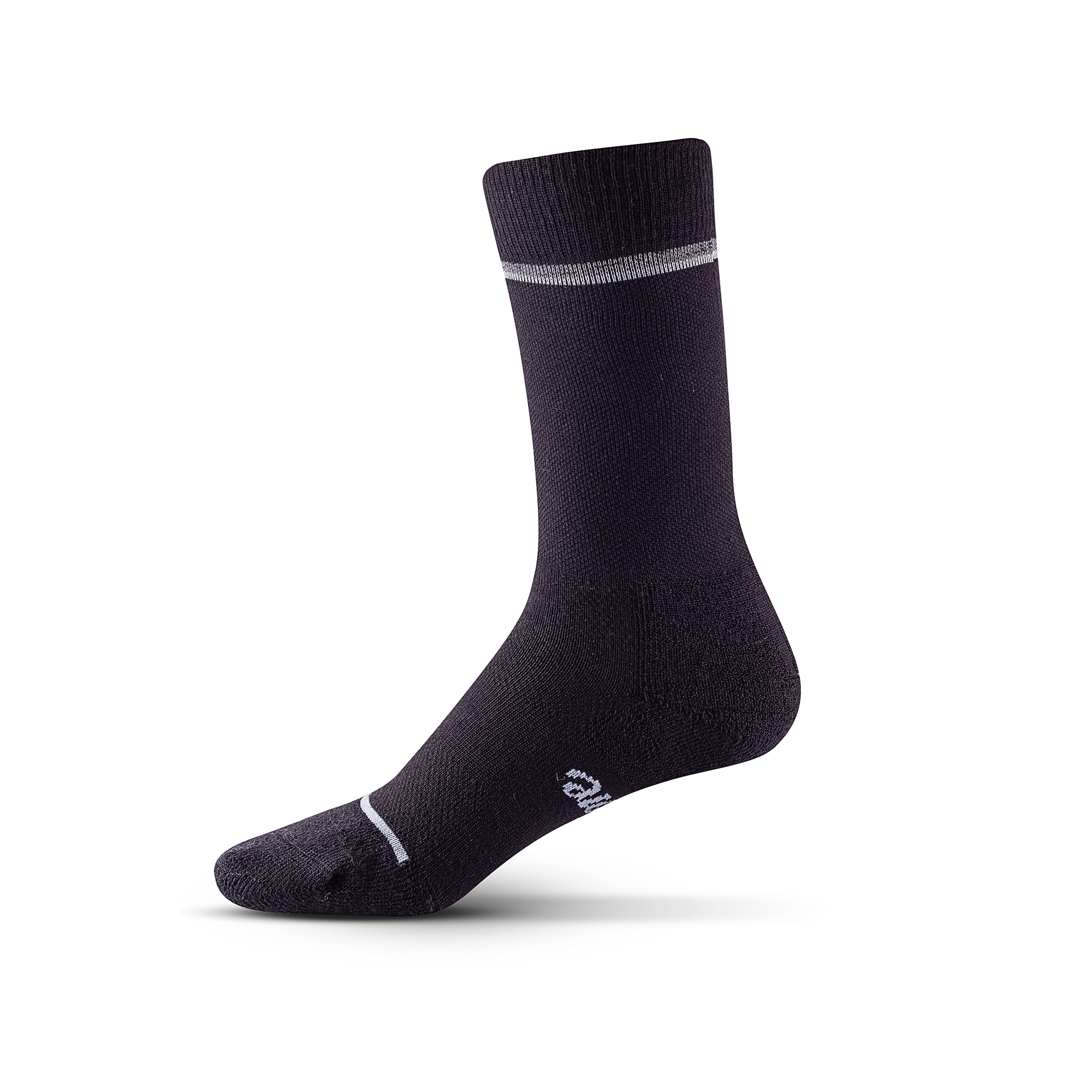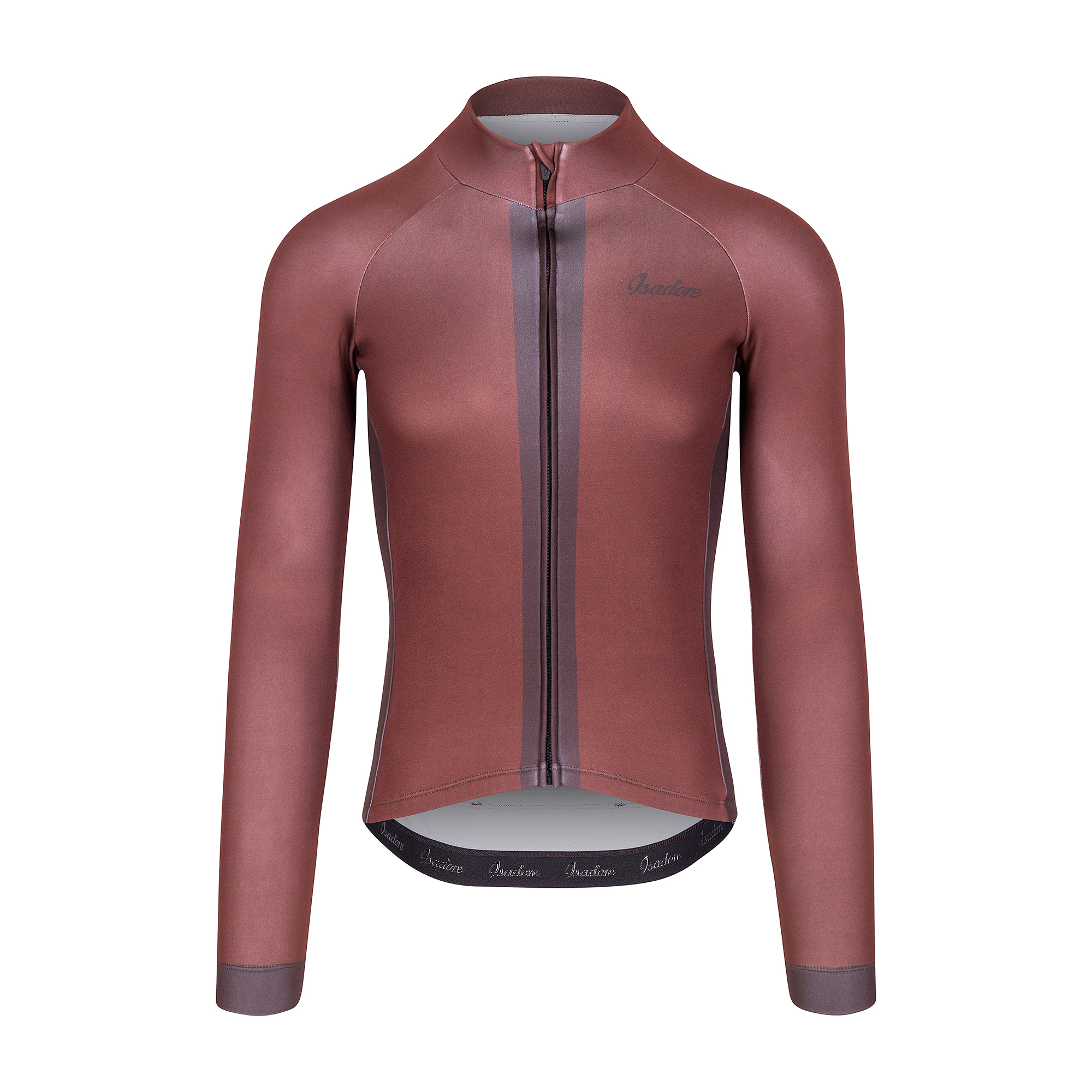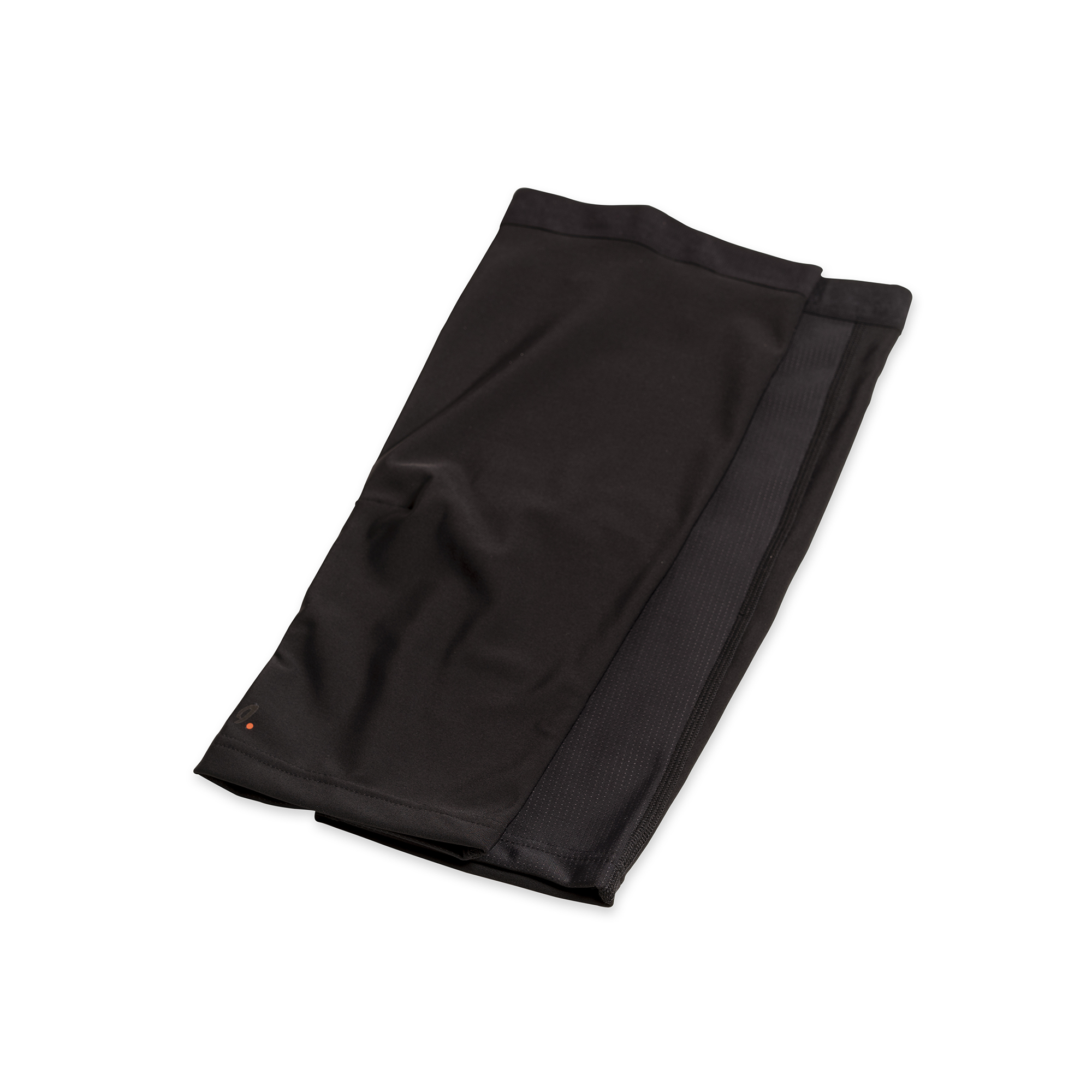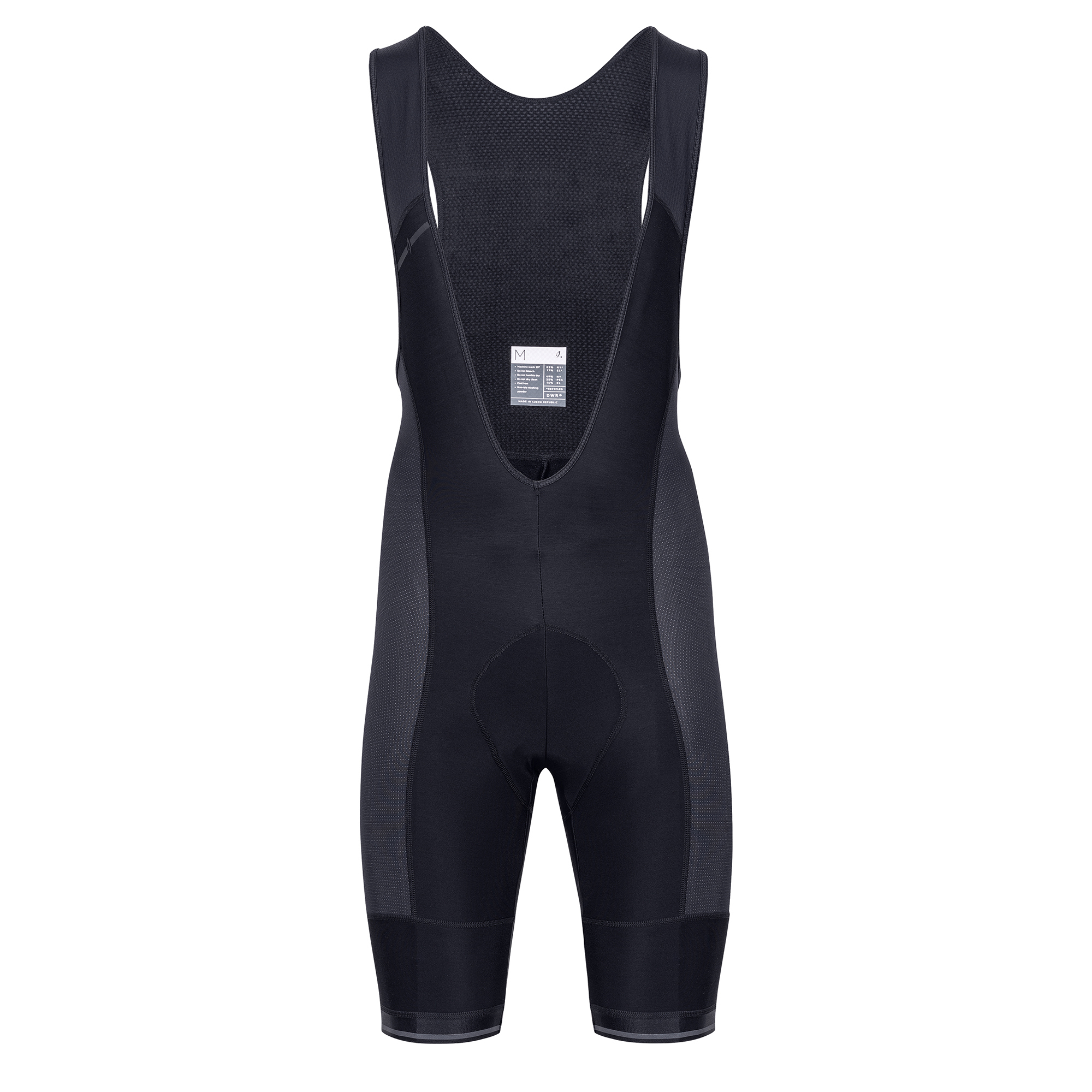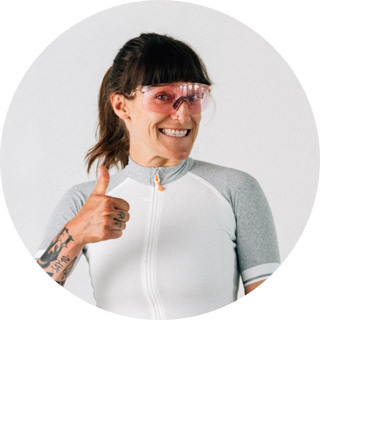 Livia's tip
"I never leave the house without a gilet in my back pocket. You just never know. You could face a cold descent on the north, sunless side of a climb after having worked up a sweat on the way up. Or the wind can pick up suddenly, the clouds could obscure the warmth of the sun, and it will feel like deep winter again. Keeping the core warm in these situations will be the goal."