Bring your kit designs to life and stand out in the bunch with the Isadore Custom Program.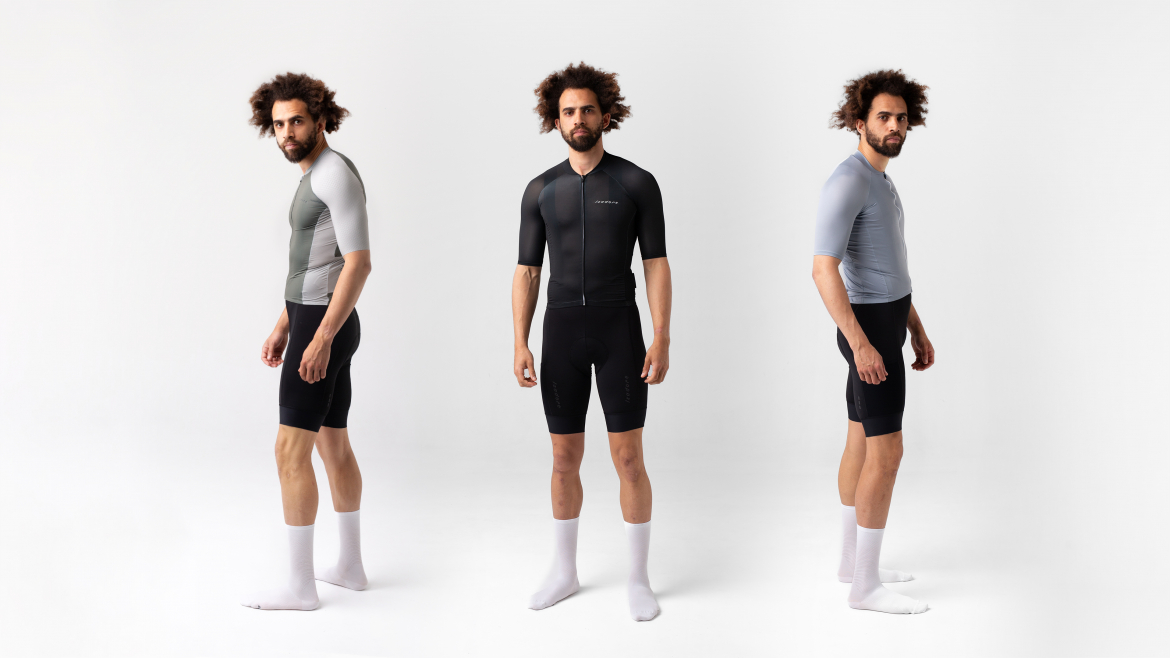 We were proud to be the first cycling apparel brand to offer custom kit from fully recyclable materials… and now we've added two new lines and even more fit options, all while making it easier than ever to rep your club, team or cycling group. Order in three easy steps...
1. Choose your style and fit
Debut line
Entry level / $
Our do it all, for everyone jersey based on our Debut collection. Designed with a relaxed fit, from 100% recycled materials.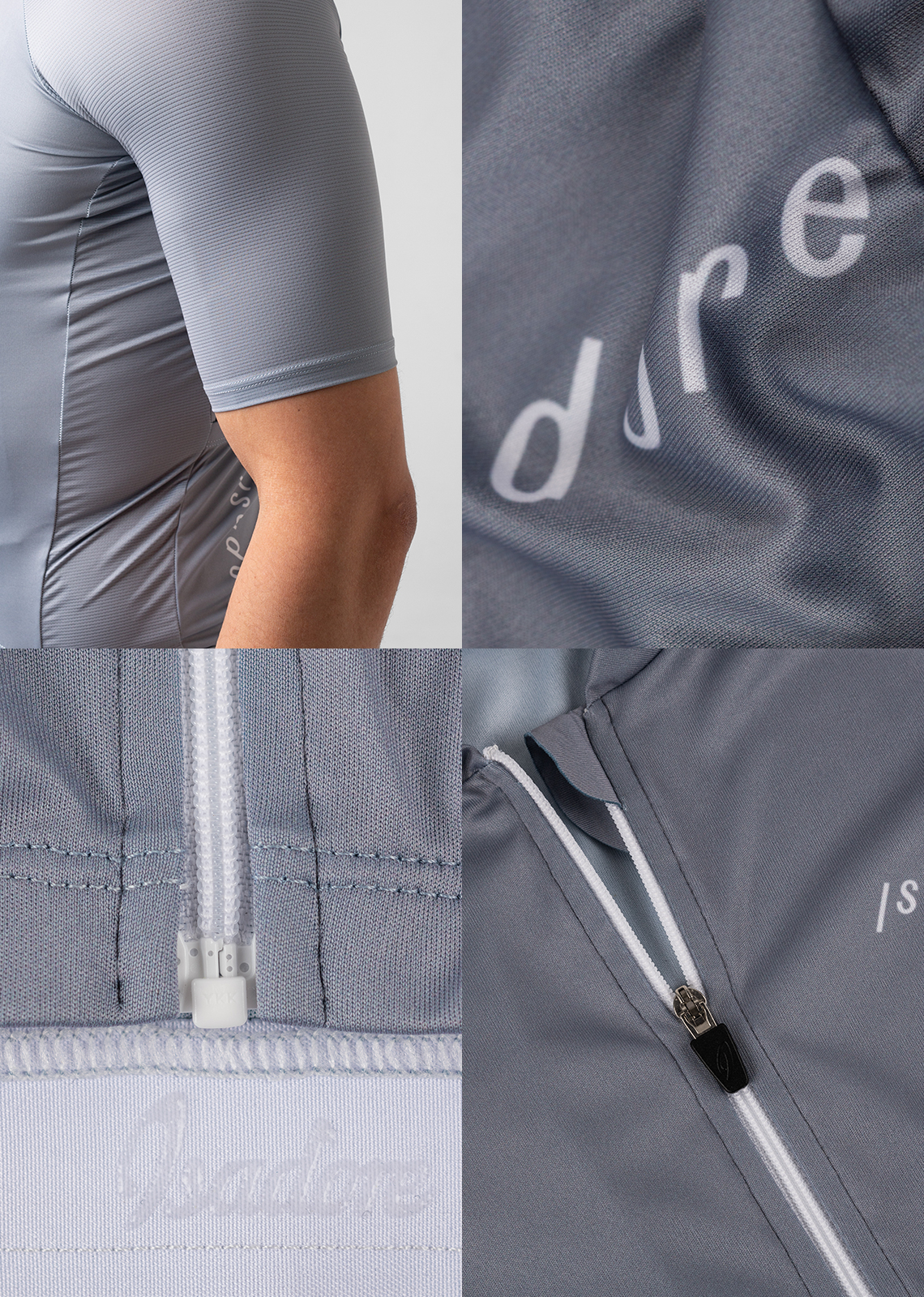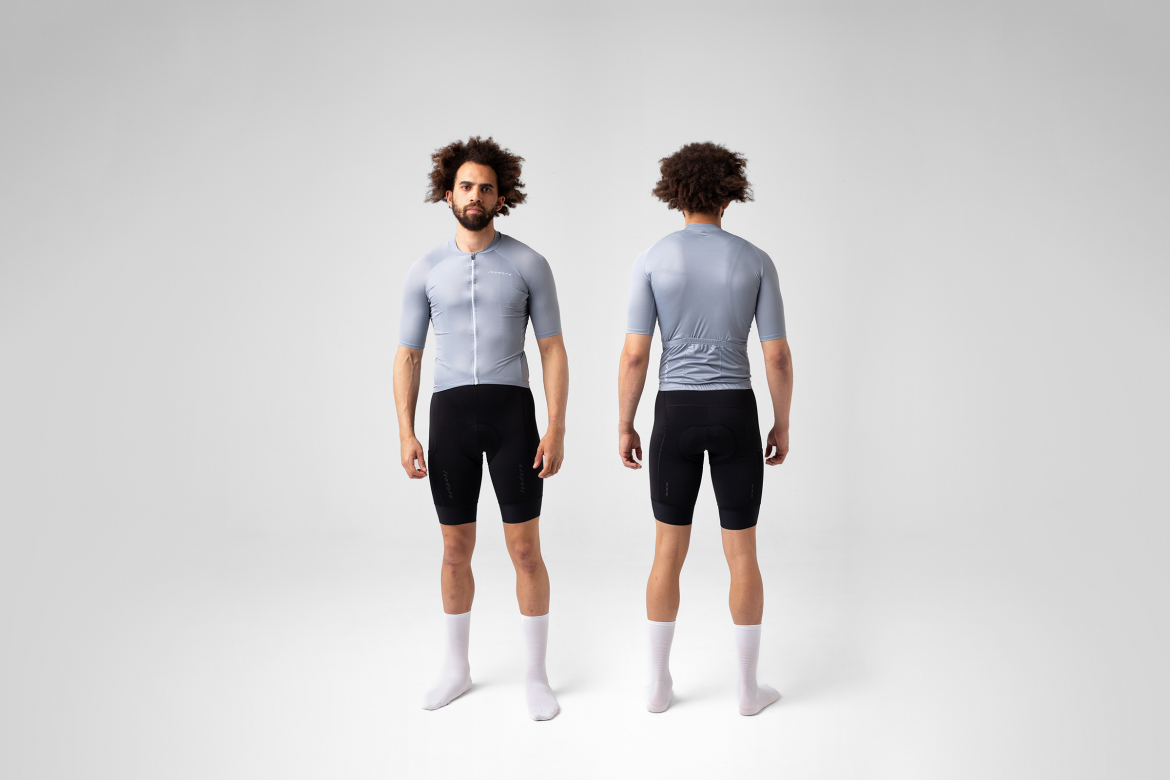 Fit notes: Low to medium compression, shorter sleeves, longer torso and back.

Available styles:
Short Sleeve Jerseys




Tempo line
Mid level / $$
Based on our Alternative collection and containing recycled materials, our Tempo line offers an introduction to performance cyclewear.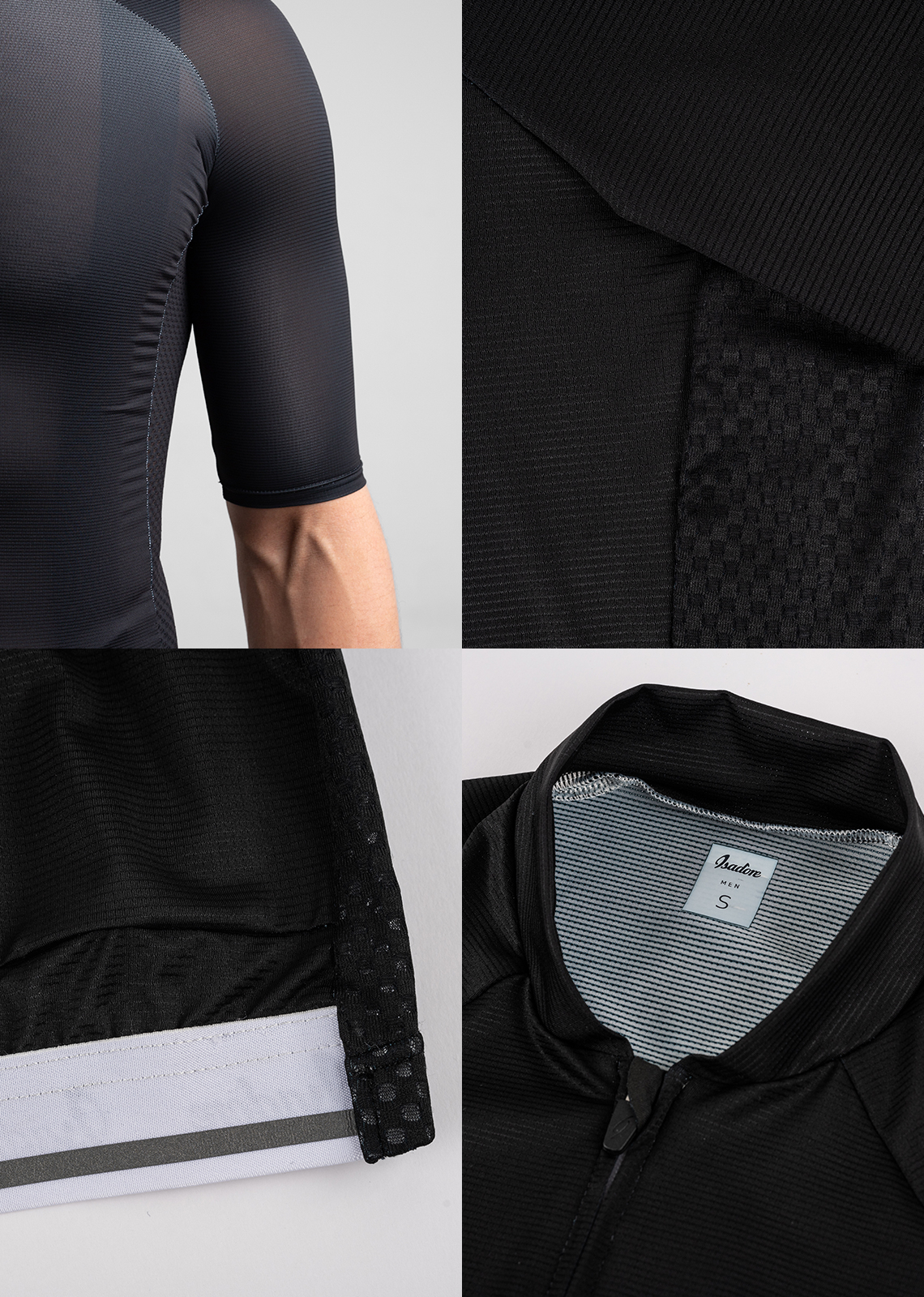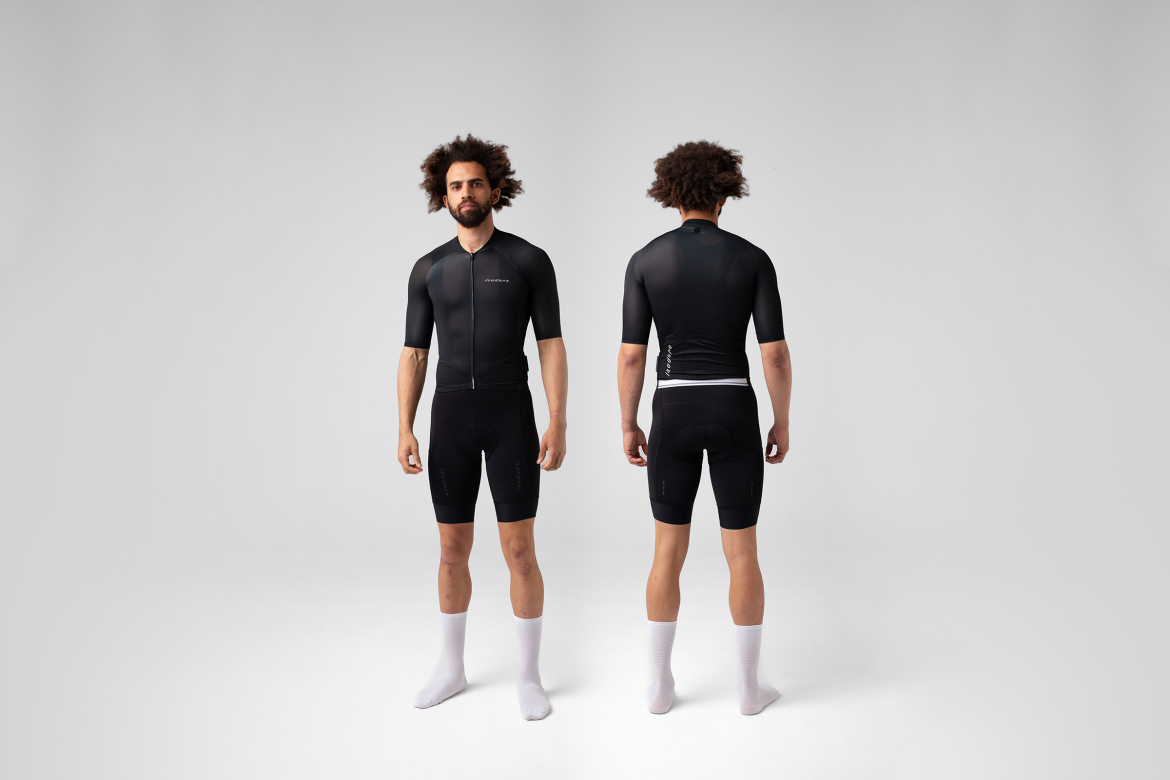 Fit notes: Medium to high compression, longer sleeves, shorter torso and back.

Available styles:
Short Sleeve Jerseys, Long Sleeve Jerseys, Bib Shorts, Thermal Vests



Race line
High level / $$$
Our highest performance, customisable kit. Contains recycled materials with combined features of both our Alternative and Echelon collections.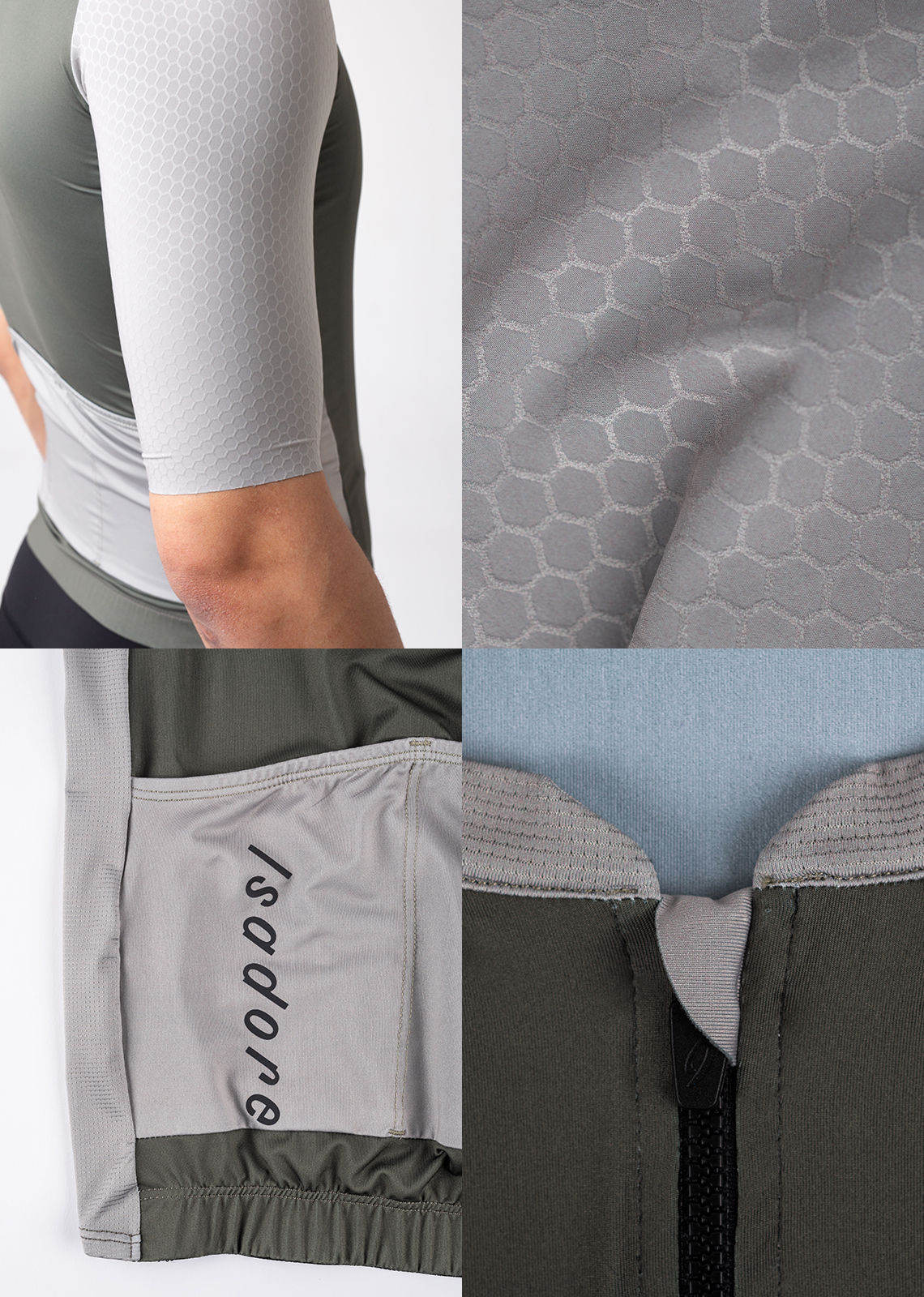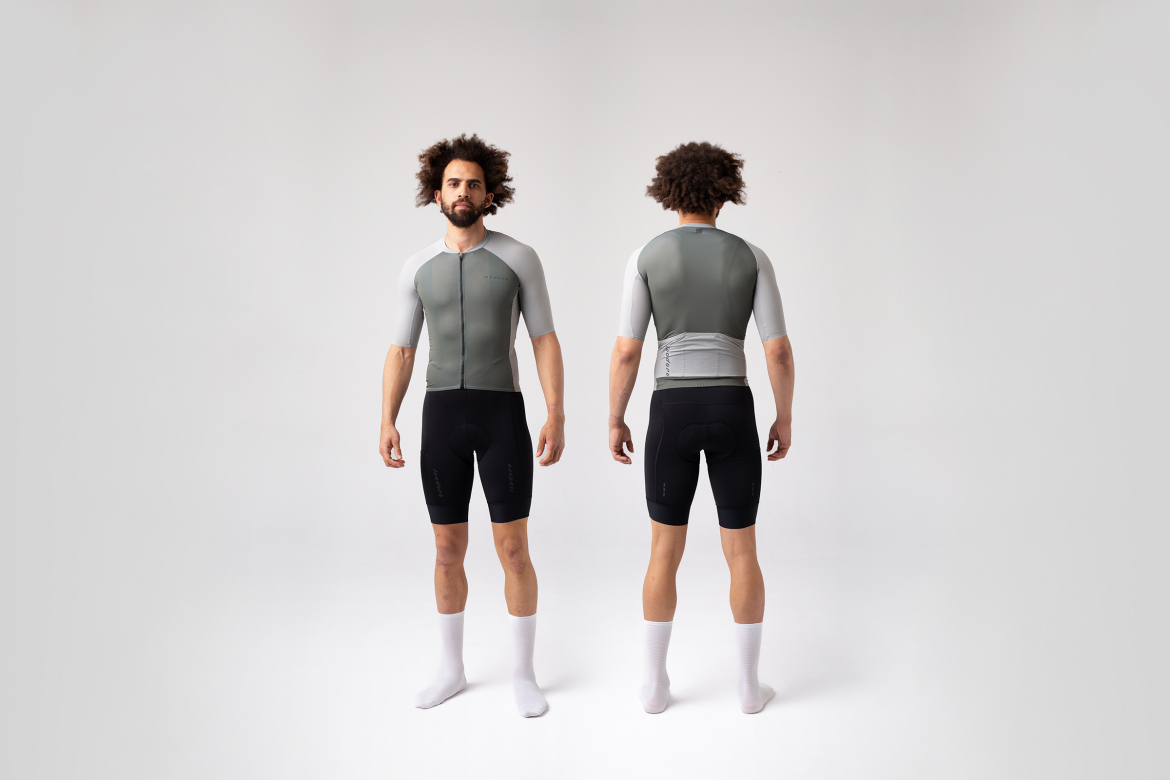 Fit notes: Medium to high compression, longer sleeves, shorter torso and back.

Available styles:
Short Sleeve Jerseys




Can't decide which kit to order?
We offer size kits so that you can try on a full set before placing your order.
Don't forget to customise your kit and make sure you really stand out in the bunch! You can either submit your own designs using one of our templates or work with our designers if you need some extra help to bring your ideas to life.
Once you've had your design consultation and everything is approved, you're ready to place your order! Our minimum order quantity for each style is 10 pieces. You can secure your manufacturing slot by paying for 50% of the total price as a deposit.
Manufacturing takes place in the EU, and takes 6-8 weeks from when you receive your order confirmation.
Get in touch to get started
To place an order, start a design or see a price list, drop us a message.
---
It's fair to say that the result exceeded all of our expectations. Appropriate advice on the use of colours and details for the overall effect, helpful, professional and individual approach and high quality of workmanship. It's a great basis for further cooperation in the future, I will gladly sign onto.
Michal Rezak, Head of Sales at Poscom
We are very happy with the jerseys, and already had two major team outings with them. I was also delighted about the creative design support (and how you built on our initial ideas), and the smooth end-to-end experience from first contact to final delivery. My colleagues also remarked on the high quality of the product.
Andreas Schumacher, Infineon Technologies AG
The Isadore Custom Program literally gave birth to Unity Gravel and shaped our identity. During the conception's process, Isadore crew were attentive listeners and their creativity made the dream happen. The result was a kit ready to face all kinds of weather and gravel adventures! The fact that Isadore has a strict policy in terms of sustainability lines up perfectly with our core values and makes this partnership so meaningful for our team.
François, Unity Gravel Team
---