It should have experienced the taste of champagne and seen the glorious sights of the Champs-Élysées in July. It should have helped the cycling GOAT set the Grand Tour stage win record…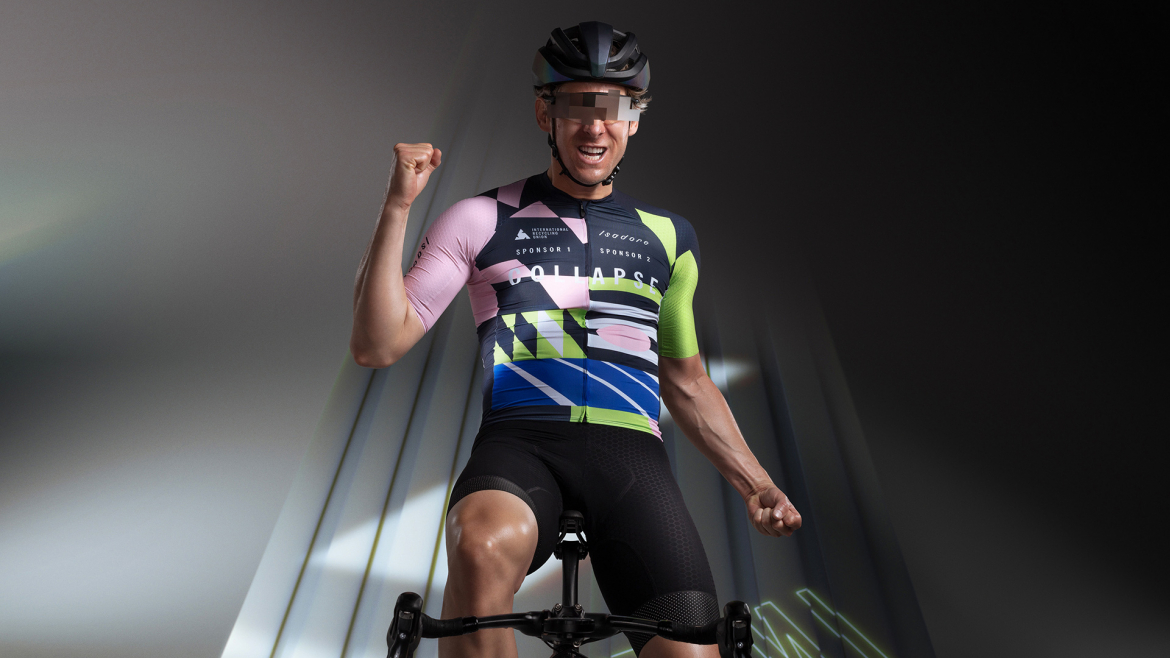 Designed to break records and race at the highest level, the Team Collapse jersey never made it to the pro peloton.
Pro cycling's loss is your gain, as you can now get your hands on the kit that world's top riders missed out on.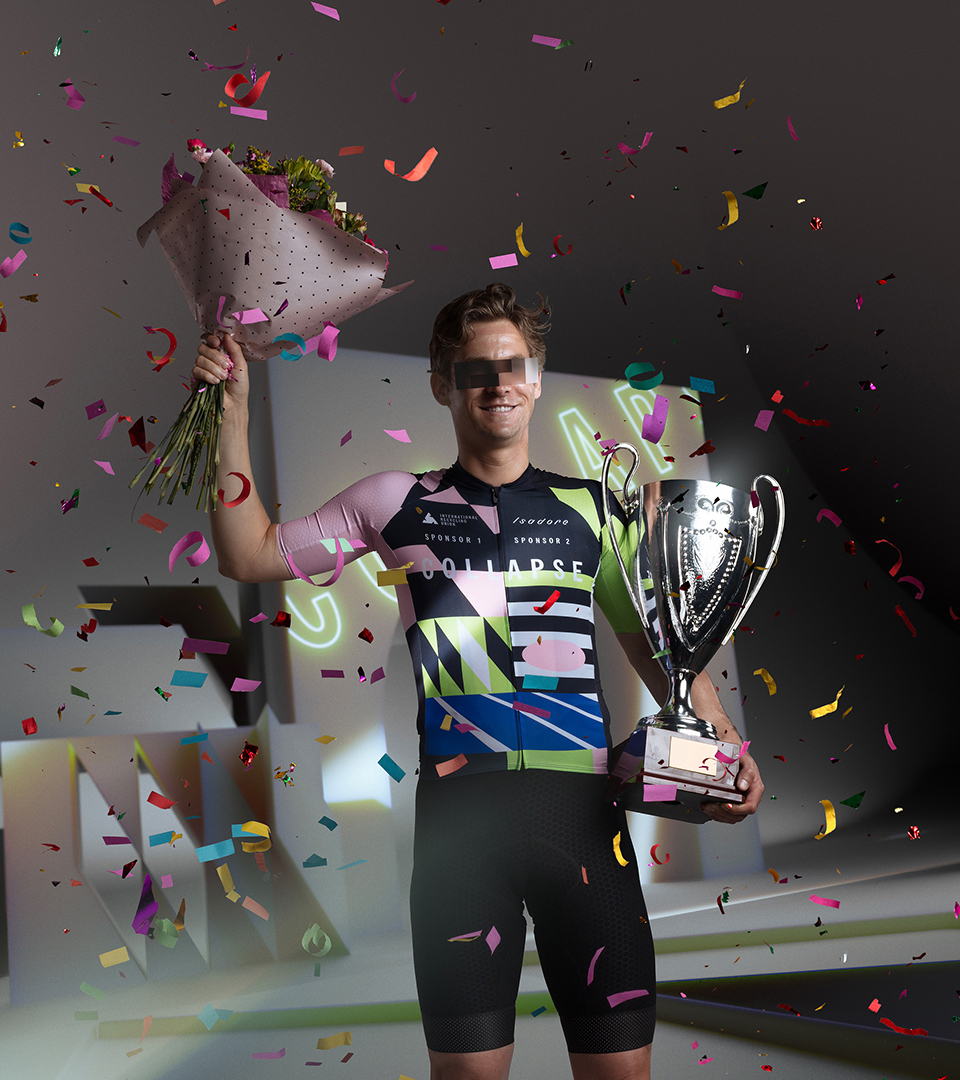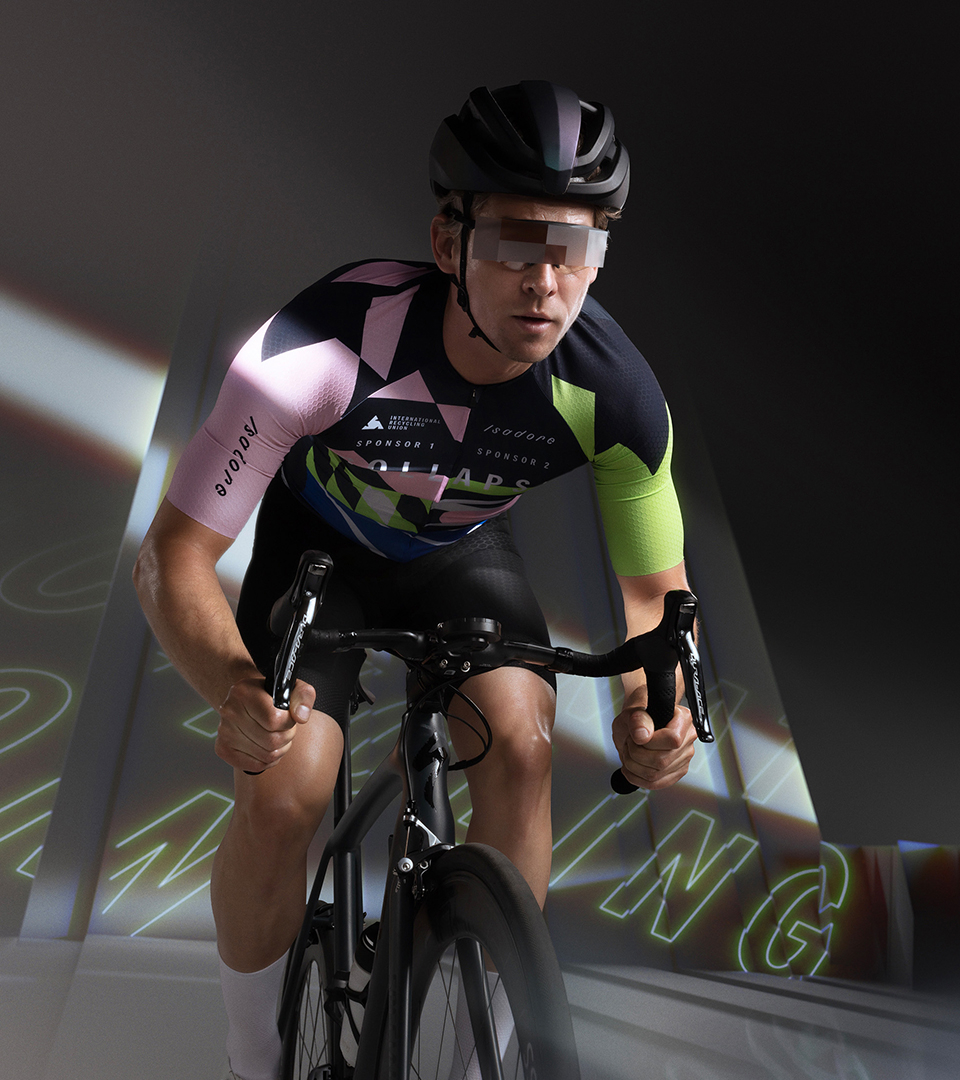 The 100% recycled Team Collapse jersey was developed for fast rides and epic moments, featuring a second skin fit and extra long lightweight sleeves made from wind tunnel tested Italian woven fabric, to ensure every Watt counts.
Extremely soft to the touch and highly breathable, the jersey is rated to a UPF of factor 50+ to keep you comfortable and protected on long summer days. Minimal but well thought-out construction and features, Team Collapse was built exactly how a top tier pro jersey should be.
In line with our goal to minimise our impact on the planet, manufacturing takes place within the EU to reduce the carbon footprint and the jersey is made from 100% recycled polyester and elastane.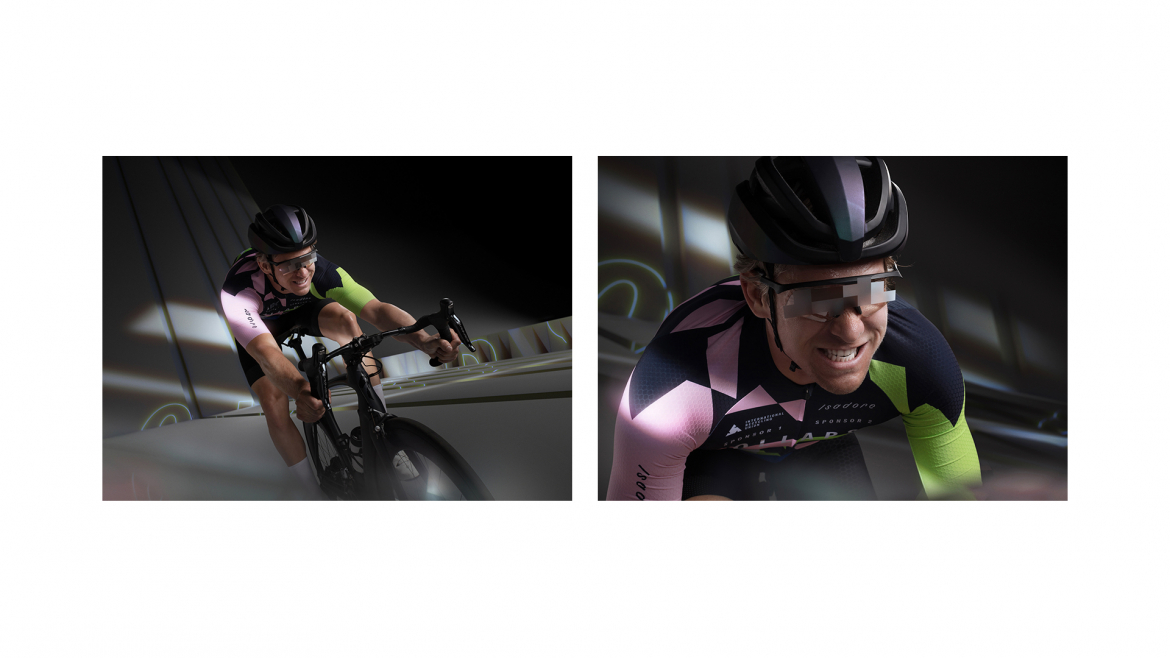 What's more, we've extended our Custom Program, so your club or crew can design customised pro-level attire using the same technology we developed for the Team Collapse Jersey. We can't promise you'll race like a pro but you'll certainly look fast!