Choosing the right piece of cycling apparel is not always easy and personal recommendations are always helpful. We asked our Riders from a diverse range of disciplines to give us some insight into how they ride and the chosen apparel which works for them.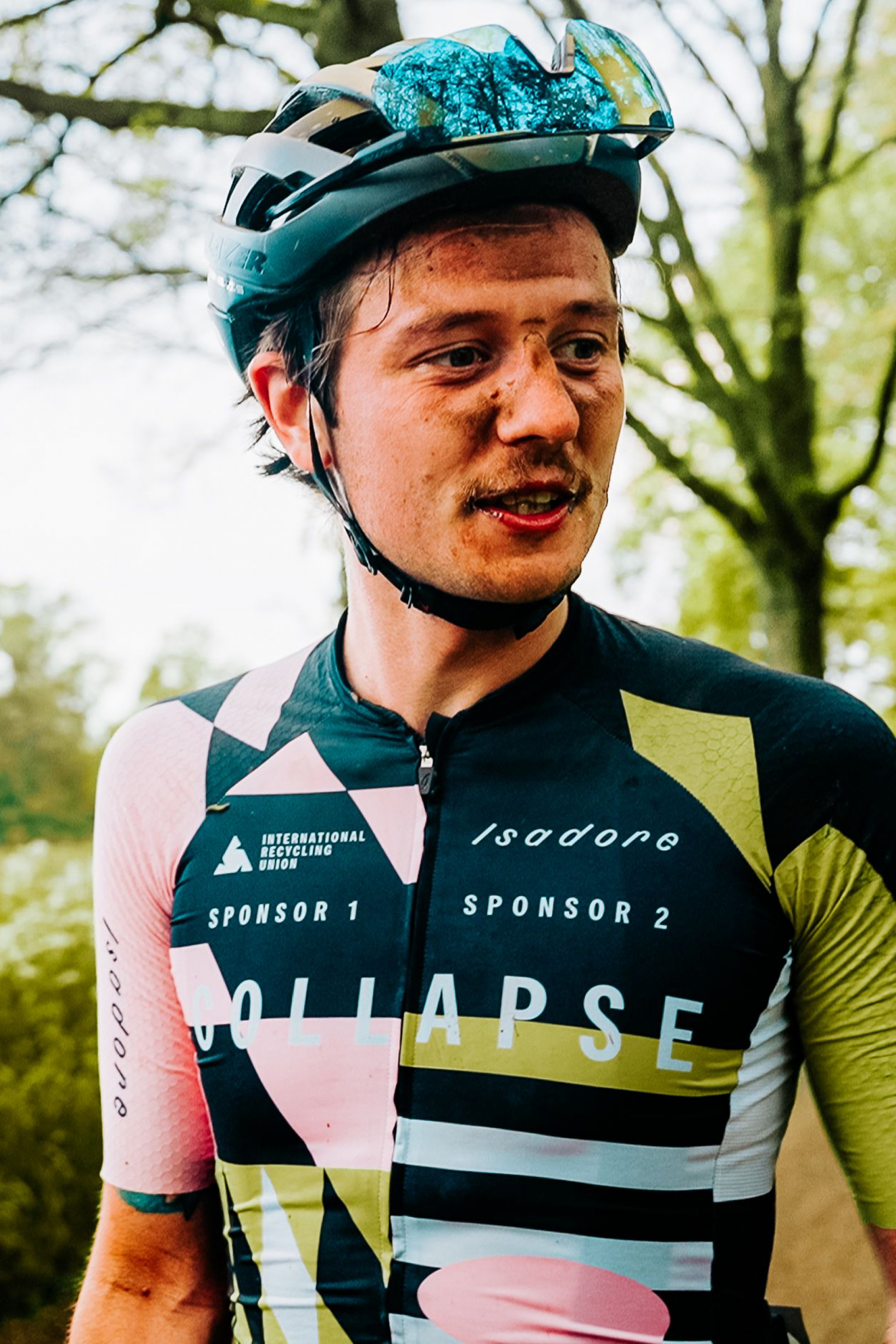 Douwe
I'm the 'worst gravel pro' in the Netherlands. Full time bike racer and adventure lover.
I'm really in love with the Alternative line at the moment. The bibs are something else. It's the perfect balance between style and performance, but I also really like mixing up the styles too.
I've adopted the Team Collapse Jersey as my race kit for the season. It's the best looking jersey I've ever owned. To race in a jersey that should have been in the WorldTour is so cool.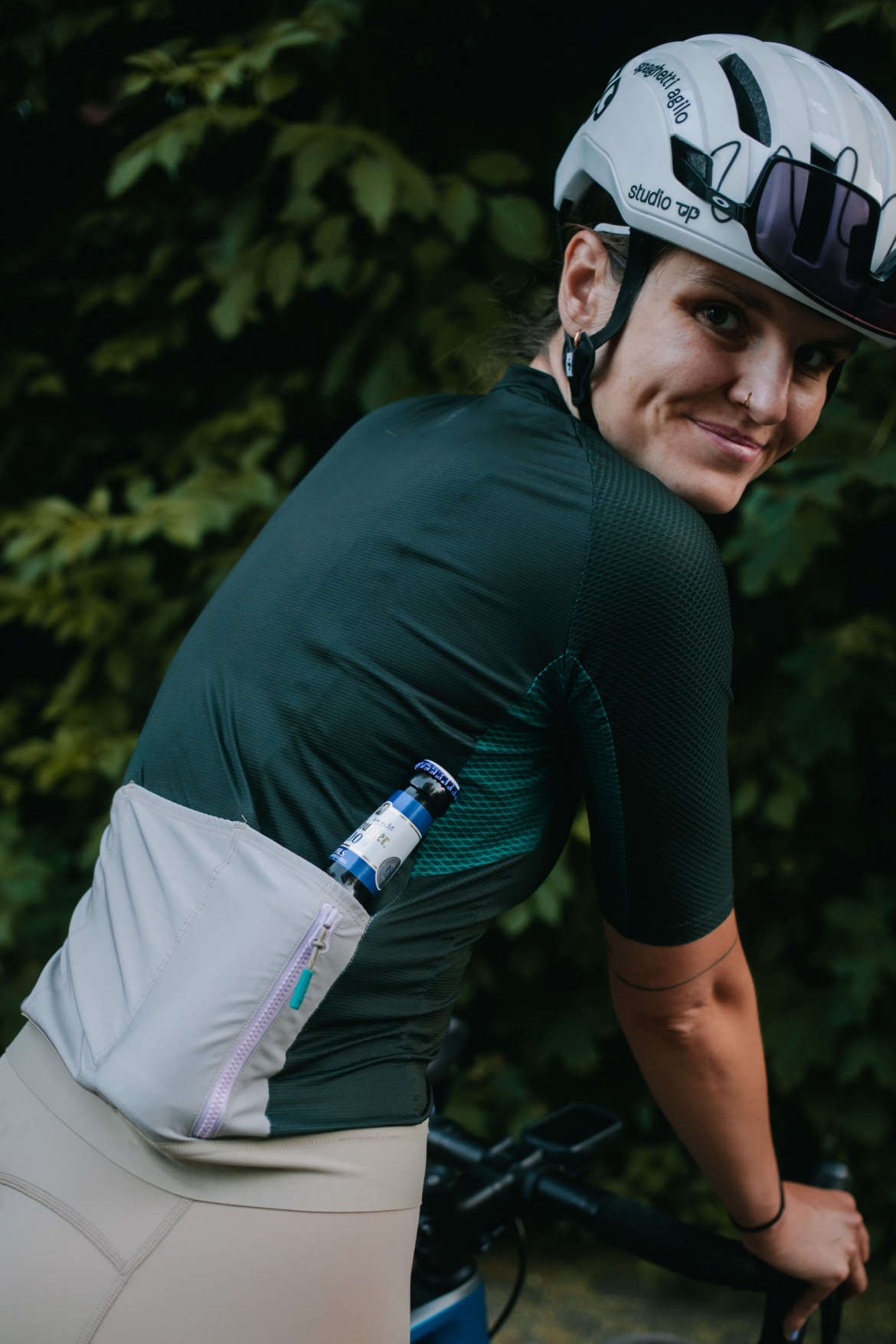 Anna Surma
The cyclist that is out there on her bike for fun and friends and after (or mid) ride beers and snacks. It's for fun most days but, if you push the right buttons, I'll be in competitive mode within seconds.
I'm a summer child, the hotter the days the better (mostly). Nothing can stop me from riding my bike, so I love that the Alternative jersey is super light and that it protects me from the sun. That said, never forget your sunscreen kids - your skin will thank you later! No worries, tan lines will still show anyway.
This Bibs had me at hello. I do love the fact that we as cyclists stopped doing this all black everything thing and that we finally can choose between more colors – especially when it comes to bibs. Bonus: the chamois doesn't let me down on the longest rides.
Usually I'd be (and have been in the past) the girl that would cancel on a ride when the forecast says rain. But when it comes to long day trips or even bikepacking you sometimes just can't choose what the weather gods throw at you. This is why I absolutely adore the new Rain Jacket. The fact that it protects me from the wind on long downhills is a plus.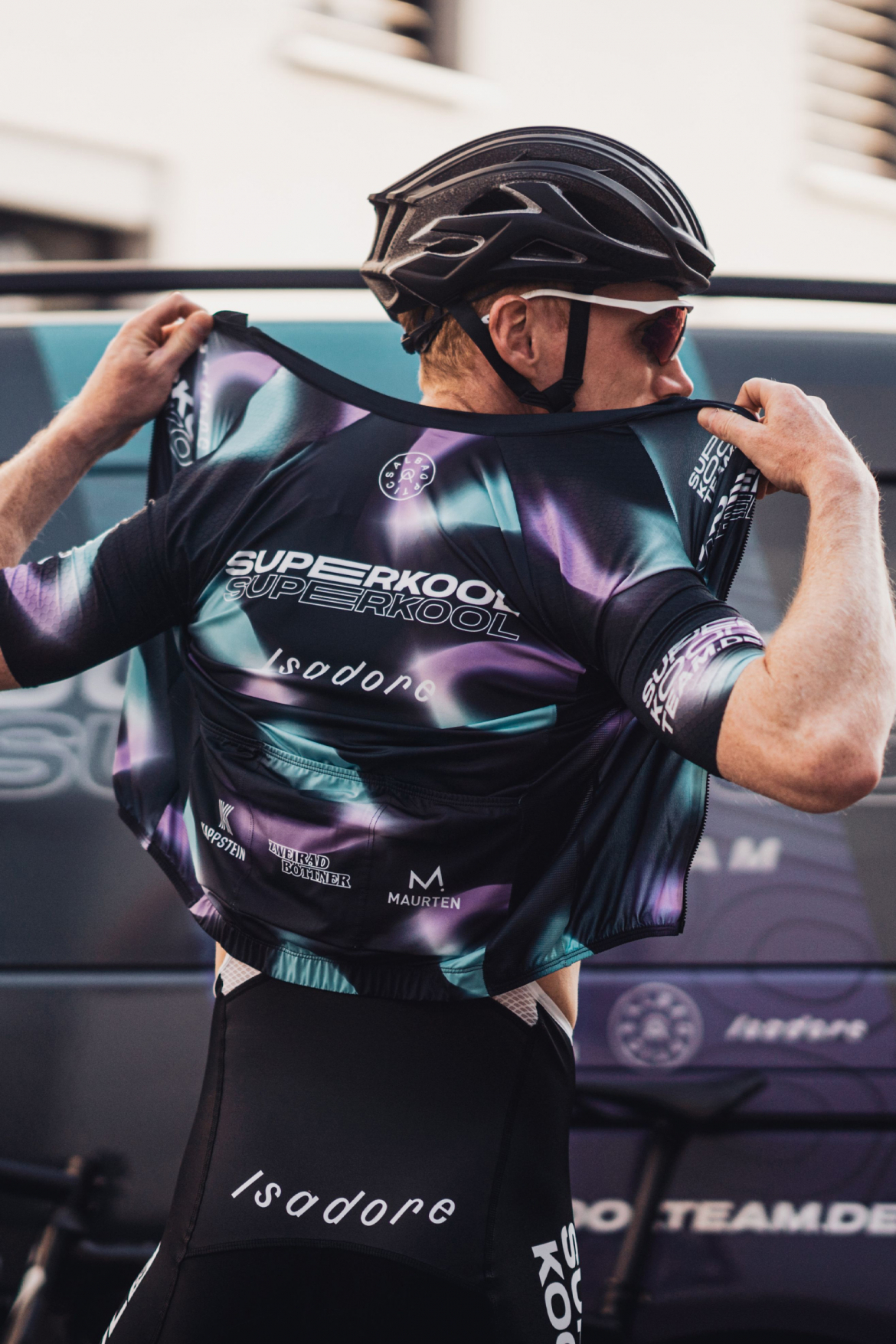 Martin Wolfram
I am racing Crits on fixed gear bikes for Superkool Cycling Team, as well as road bikes.
The Alternative bibs feel like a second skin. In fact: you can't really feel them at all. It's like they aren't even there.
We have our custom race line jersey that fits like a glove. I love how it feels seamless on the skin. Great job with the colors as well. Bang on!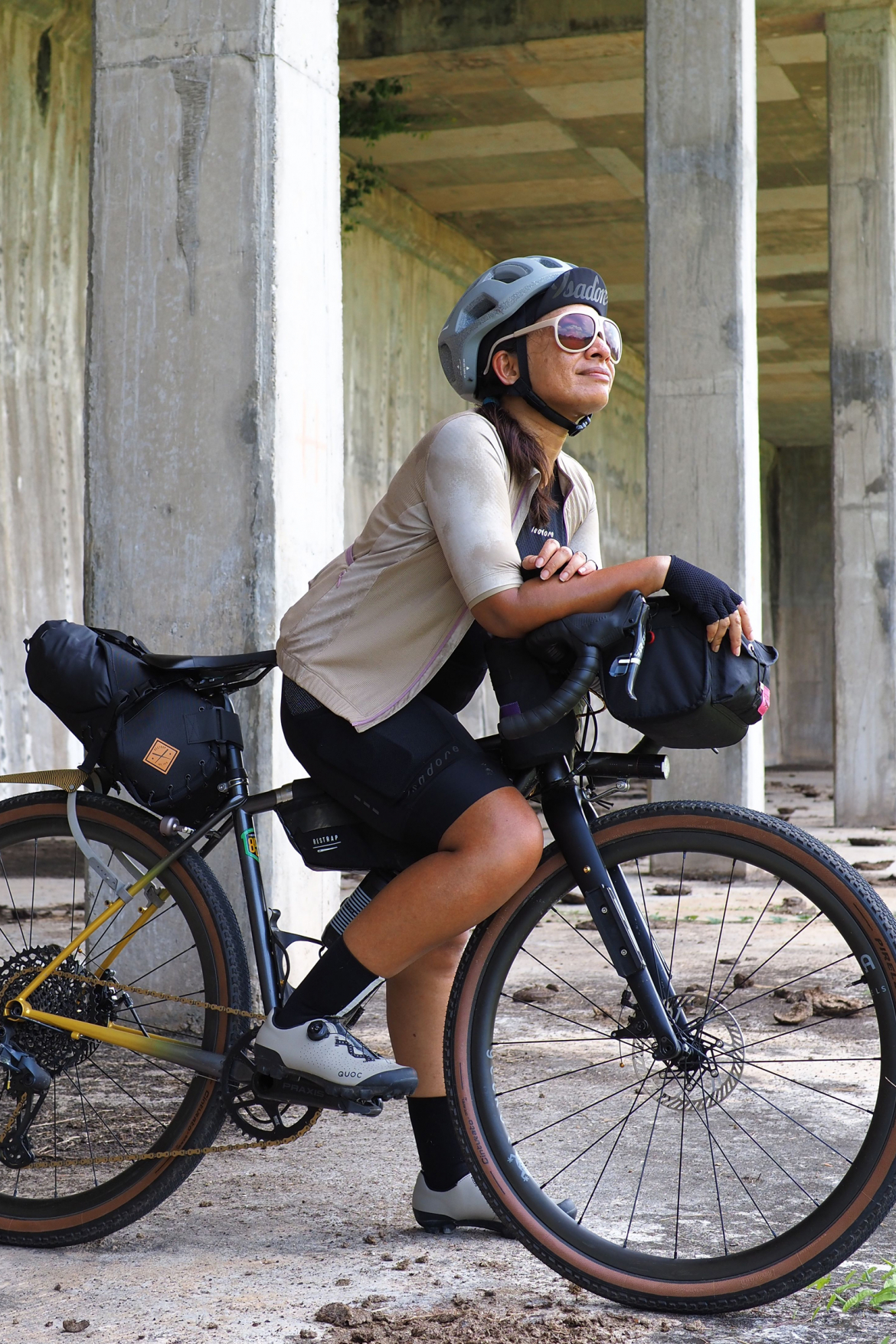 Nadiah Abdul Aziz
I find the greatest joy in long cycling adventures and journeys, exploring remote lands and all road routes to seek out great views, alongside experiencing different cultures and cuisines.
The Gravel Cargo bibs and Signature bibs are definitely my go-to for summer bike adventures because they are both lightweight and fast wicking, so they've been perfect for the humid tropical Malaysian climate that I live and ride in. I've used both on bikepacking trips and both proved to be equally comfortable for riding in the heat. They dry super fast if riding in the rain, and after washing. Pair them with the right warmers and they can still be worn into very early autumn. Both are extremely comfortable for full day riding.
Living in Malaysia the tropical climate is either hot and humid or wet and rainy, which make the Alternative and Climber jerseys my favourite picks for my all day rides. I paired them with the summer base layers and did not overheat even when temperatures went beyond 30 degrees celsius - which happens every day in my country.
I'm extremely pleased with the new material for the Climber's cap, which is a more lightweight and breathable blend of polyester and elastane. It has been great for riding on hot summer days and in tropical weather!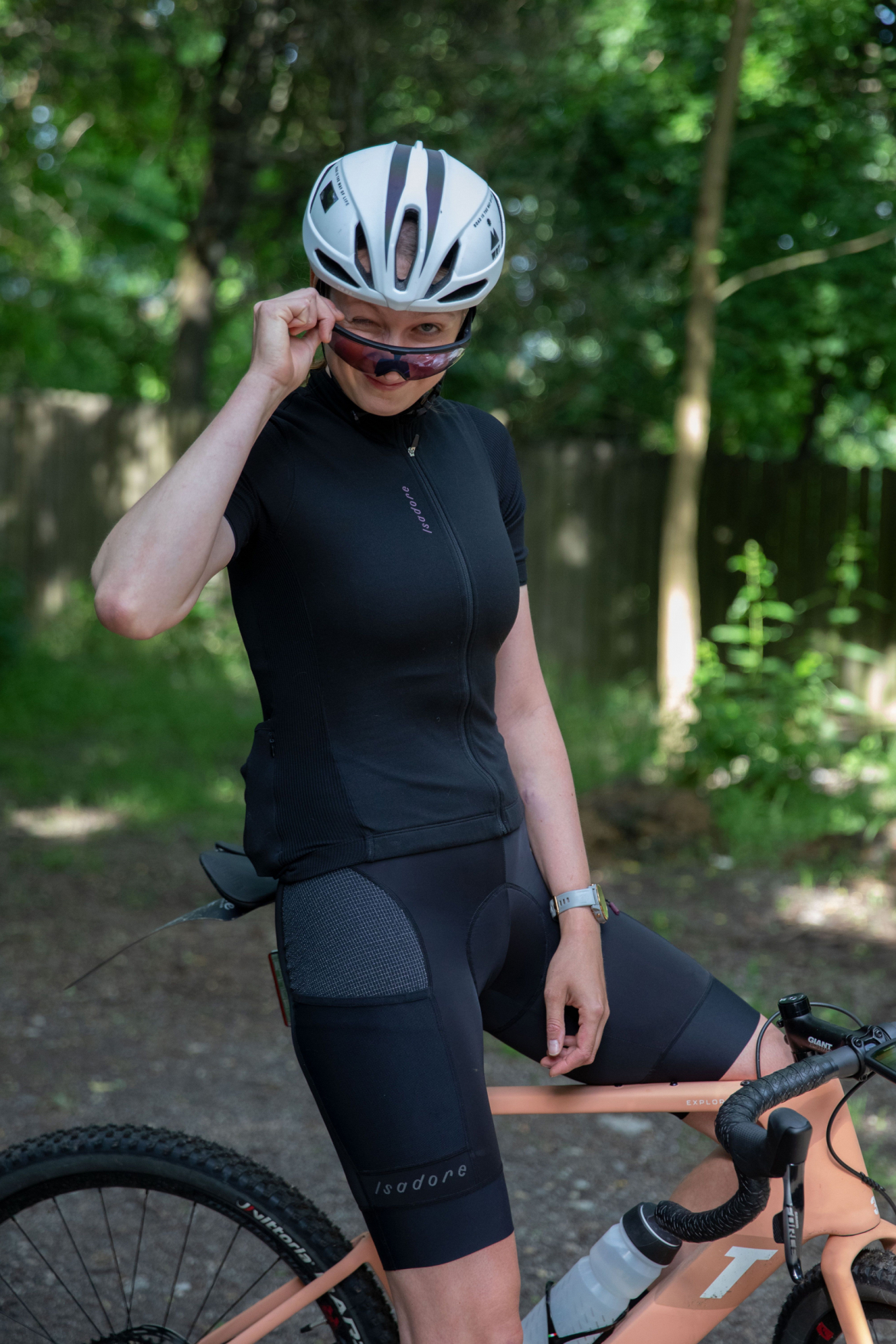 Luci
I need long climbs like I need oxygen.
If I could wear one pair of bibs until I die, it would be the Isadore Gravel Cargo bibs. The pad is out of this world, very comfortable for long rides. I rode an ultra bike race and spent 4 days in these bibs, the level of comfort is top notch. Additionally, pockets enable you to store some extra snacks on those long rides, my favourite feature.
Comfortable, matches all kinds of bibs, very breathable for summer rides but also keeps you warm in case you are heading out early in the morning, when it is colder.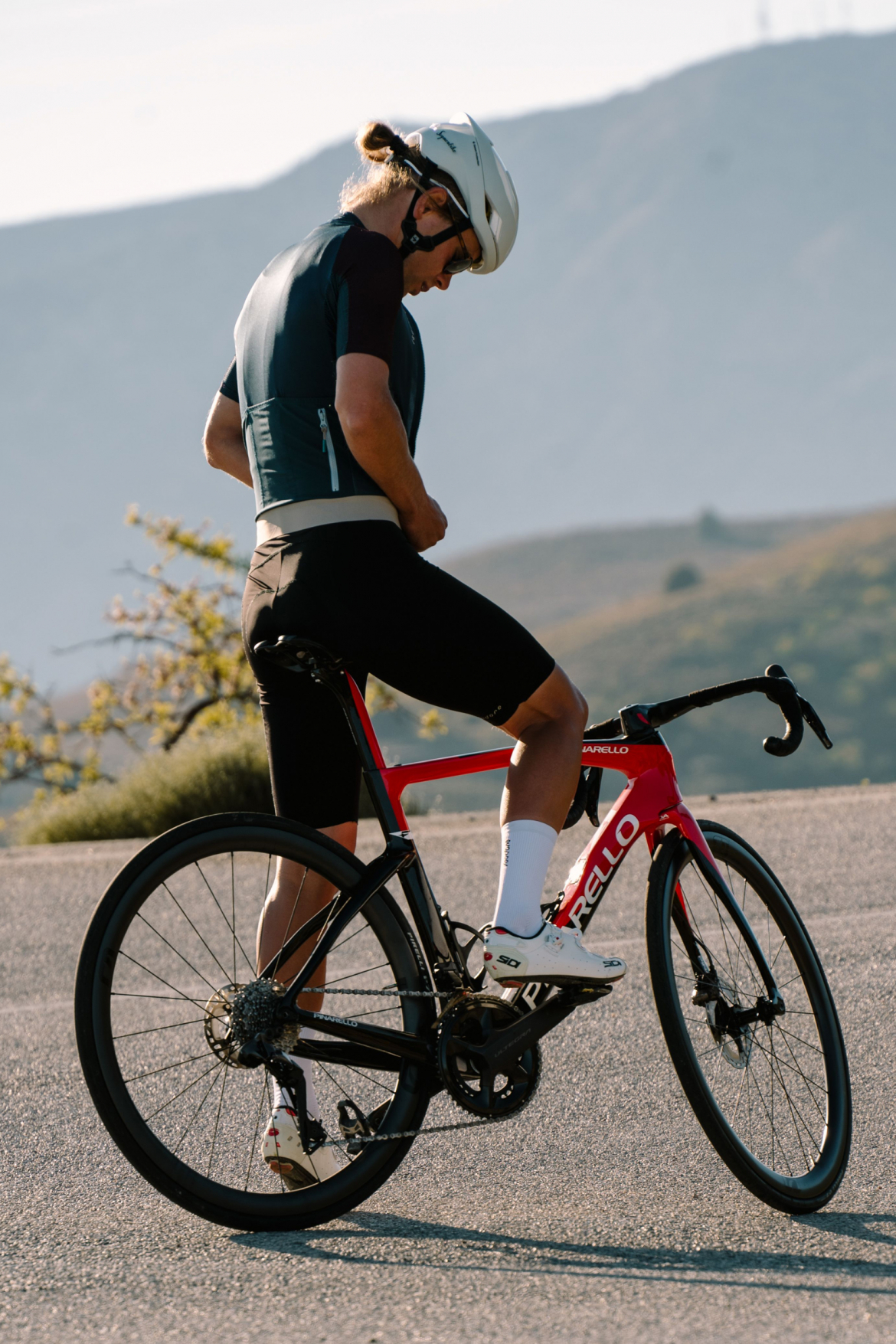 Szymon
I'm a romantic cyclist who likes to do big rides. I'm Currently riding hills somewhere in Europe, probably.
I love the bibs with pockets on my legs because I can't help myself reaching for the camera while riding in beautiful places.
The Alternative jersey is the one for me because, as an artist's son, I appreciate good design.
I also can't live without my bar bag, very handy for big rides!