Isadore Bratislava Community Hub
A meeting place for cyclists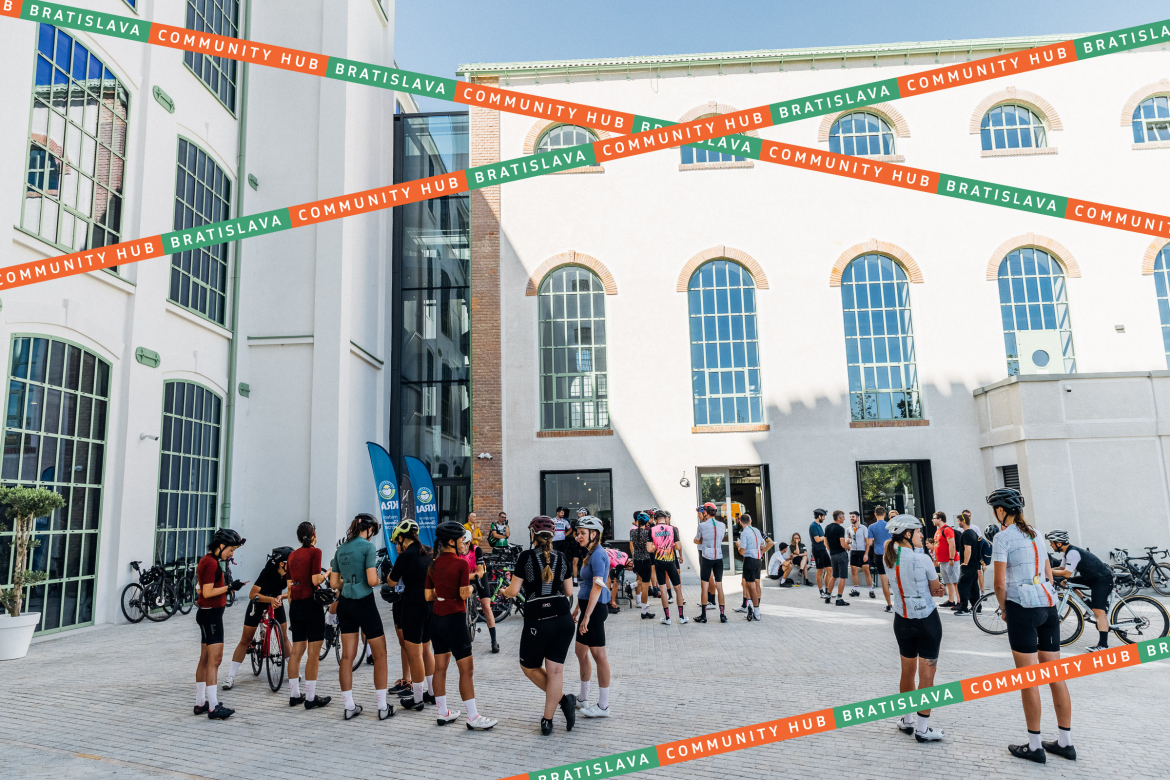 Opening Times
Mon/Fri 11:00am – 7:00pm
Saturday 10:00am – 5:00pm
Sunday Closed
Address
Pradiaren 1900
Svätoplukova 2A
821 08 Bratislava
Pradiareň 1900 has the distinction of being one of the few historic architectural monuments surviving in Bratislava.
Formerly a spinning mill factory in the early 20th century, the Pradiareň 1900 has been revitalized in recent years as a hub for the regeneration of the ZWIRN area.
With excellent connections to cycle routes, charging stations for electric cars, and fully equipped facilities for cyclists, the Isadore Bratislava Community Hub at the Pradiareň 1900 can be your cycling home away from home.

---
Events
We will have an ever-evolving events calendar where we will be joined by cycling friends and industry veterans who will offer workshops, special talkback sessions, and more. We will also have regular celebrations around live racing events.
Rides
Come join us for weekly rides from the Community Hub along with other special rides and events where we will be joined by special guests from among our partners and industry friends. Invite your friends and help us strengthen our cycling community!
Café
The perfect place to grab a pre-ride pick-me-up coffee and a post ride snack or beer. And drop by for a snack even if you aren't riding that day!

The objective of our
Community Hub

is to help build a sense of belonging for cyclists in our region as well as a welcoming place for all cyclists visiting from abroad.