Alternative Bib Shorts
Having determined to be a cycling brand with a low impact on the environment, we designed our Alternative Bib Shorts to offer high performance while still being made entirely from recycled materials.
Explore More
Eco-friendly, high performance bib shorts
The fit is extraordinary. Chamois is just perfect for my body. The recycled materials are just perfect, you can't find any difference from non-recylcled. Long riding just became a pure joy for me, thanks to Isadore!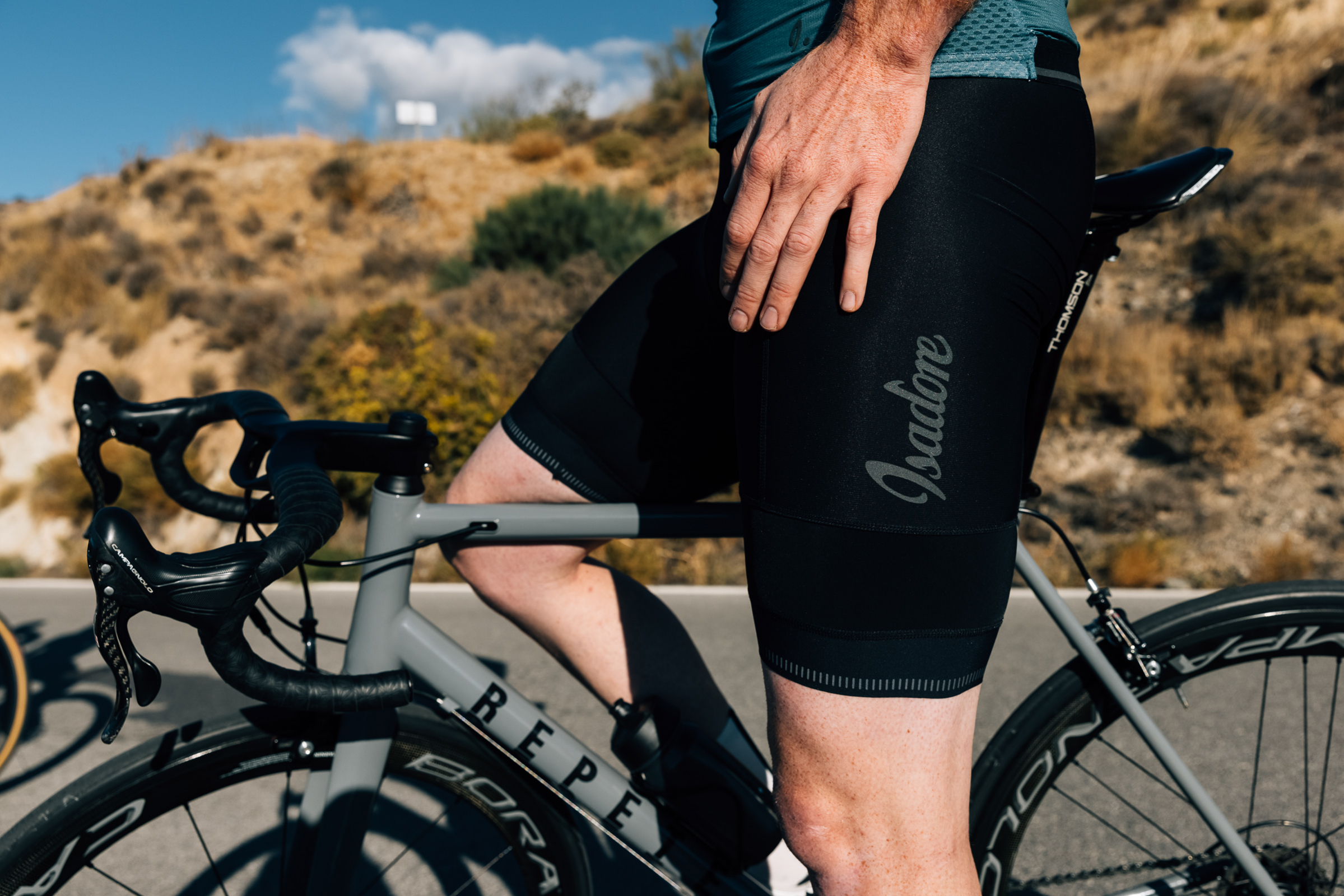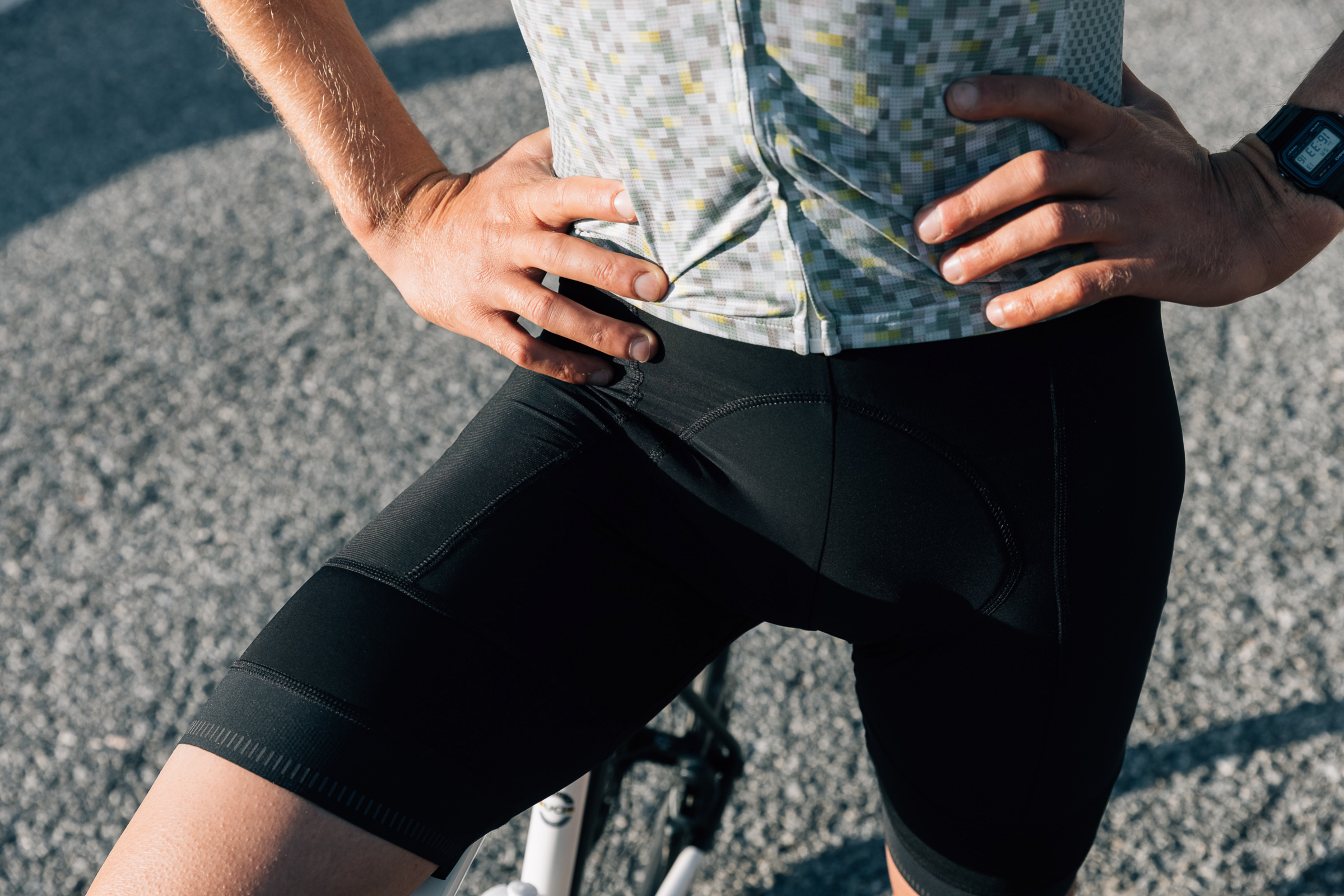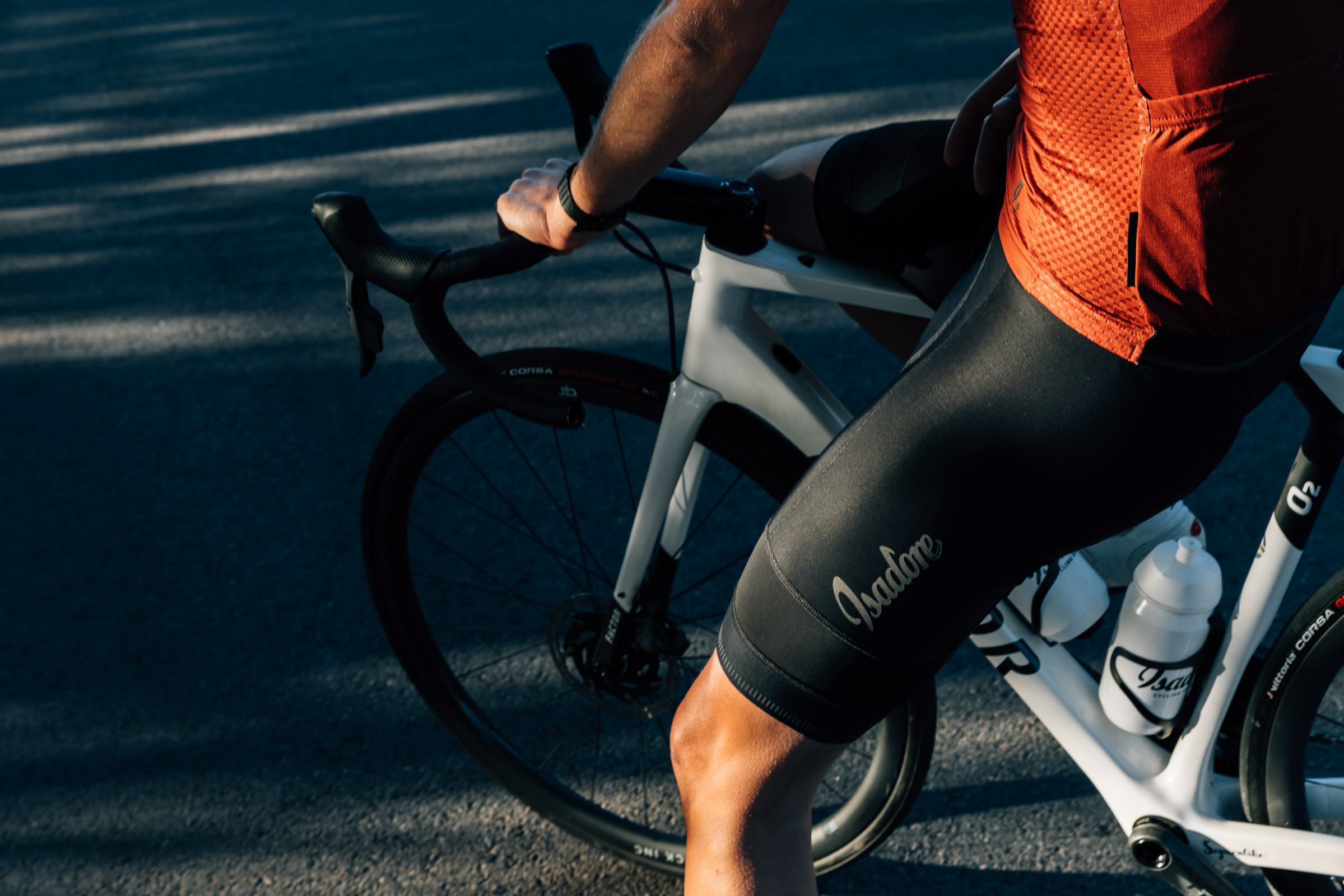 Product description
Well balanced compression and comfort for every type of rider, the Alternative Bib Shorts have been designed to answer the needs of ecologically-minded, ambitious cyclists. The fabrics are treated with Schoeller® Coldblack®, Swiss UV rays and Heat protection technology to help the black material reflect the sun's rays. And using the Italian-made Eco 4D Chamois long distance chamois means that there is no need to compromise sustainability and high performance.
The chamois is produced out of 100% recycled polyester while the exterior fabric is made out of recycled PET bottles. The bibs feature holographic reflective Isadore logo details on both sides of the leg. The leg cuffs have been reinforced with hypoallergenic tested silicone tape, offering the perfect amount of support to help keep the bibs legs in place and tan lines sharp.
Specification
Produced from two fully recycled Italian Lycra fabrics with Coldblack® treatment to keep the fabric cool in the hottest rides
Features a 4D technology long distance Italian chamois, made from fully recycled sources
Holographic reflective Isadore logo
Made in European Union
Materials
Fabric 1
93% Recycled Polyester
7% Elastane
Fabric 2
75% Recycled Nylon
25% Recycled Elastane
bluesign® represents the vision and mindset of responsible and sustainable manufacturing of textile consumer products. bluesign® changes the environmental impact of textiles for good. As a solution provider and knowledge broker, bluesign® acts as an independent verifier to secure trust and transparency. Corresponding to this approach, bluesign® encourages the industry to increase their efforts in sustainable processes step by step.
UVA- and UVB-protection textile finish from Schoeller Technologies. coldblack® reduces heat build-up and provides reliable protection from the sun's rays.
The original Elastic Interface® pad for extra long distance rides, representing the latest in terms of chamois technology. Innovative structure featuring a multidirectional curvature that delivers prefect fit and great stability in the saddle.
Made with recycled warp-knit stretch face fabric and certified to the Global Recycled Standard (GRS). Using Elastic Interface® Eco Performance Fabric enables us to reduce CO2 emissions by about 53% as well as cutting waste from raw material, which helps to protect the environment. This process is certified to the SCS Recycled Content Standard.
STANDARD 100 by OEKO-TEX® is one of the world's best-known labels for textiles tested for harmful substances. It stands for customer confidence and high product safety.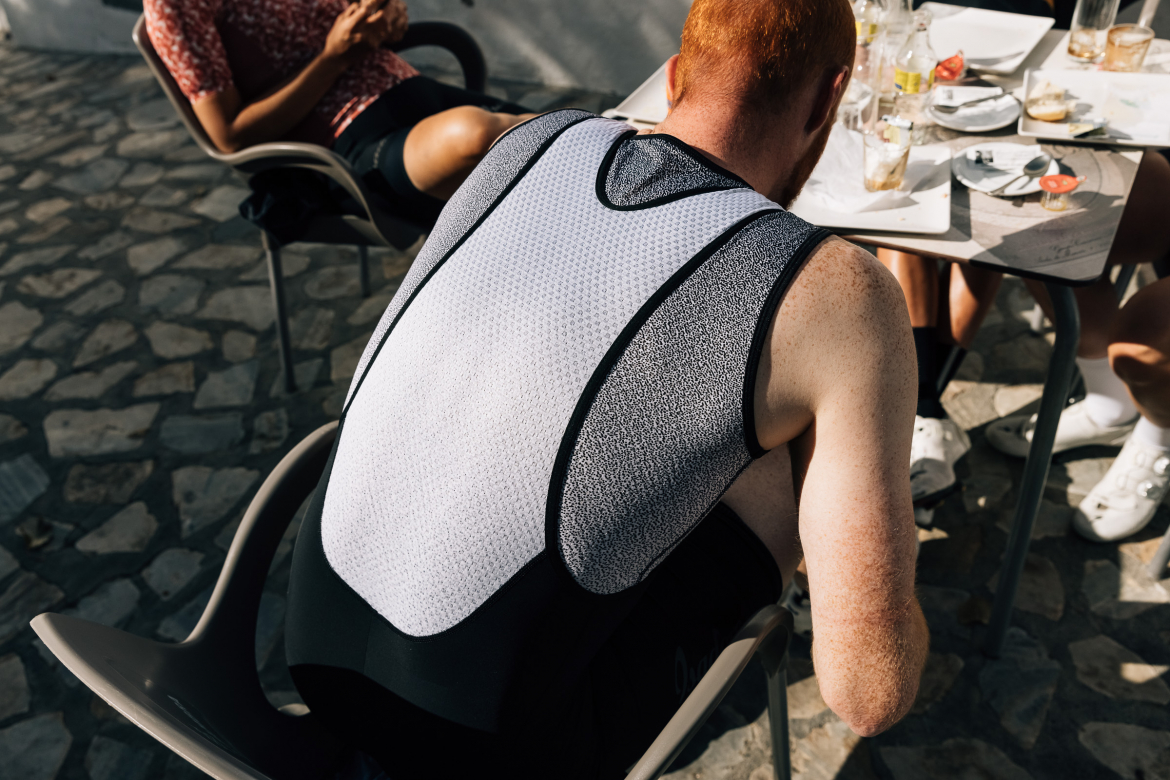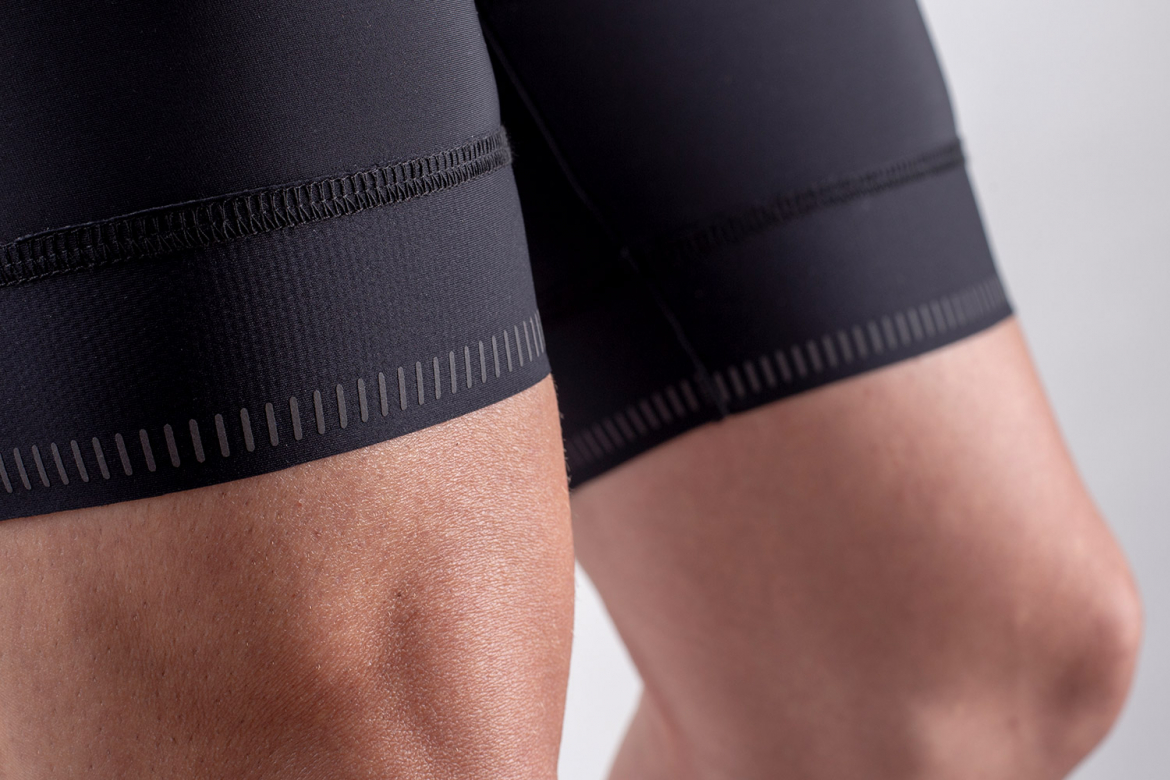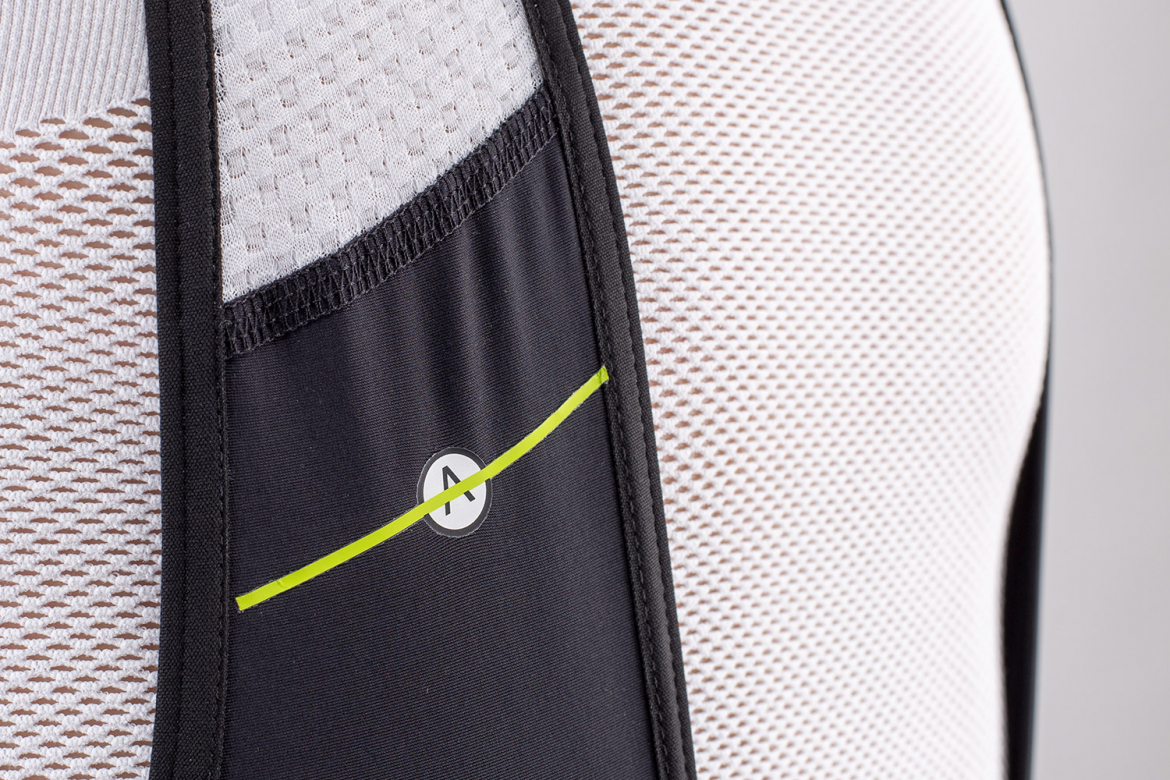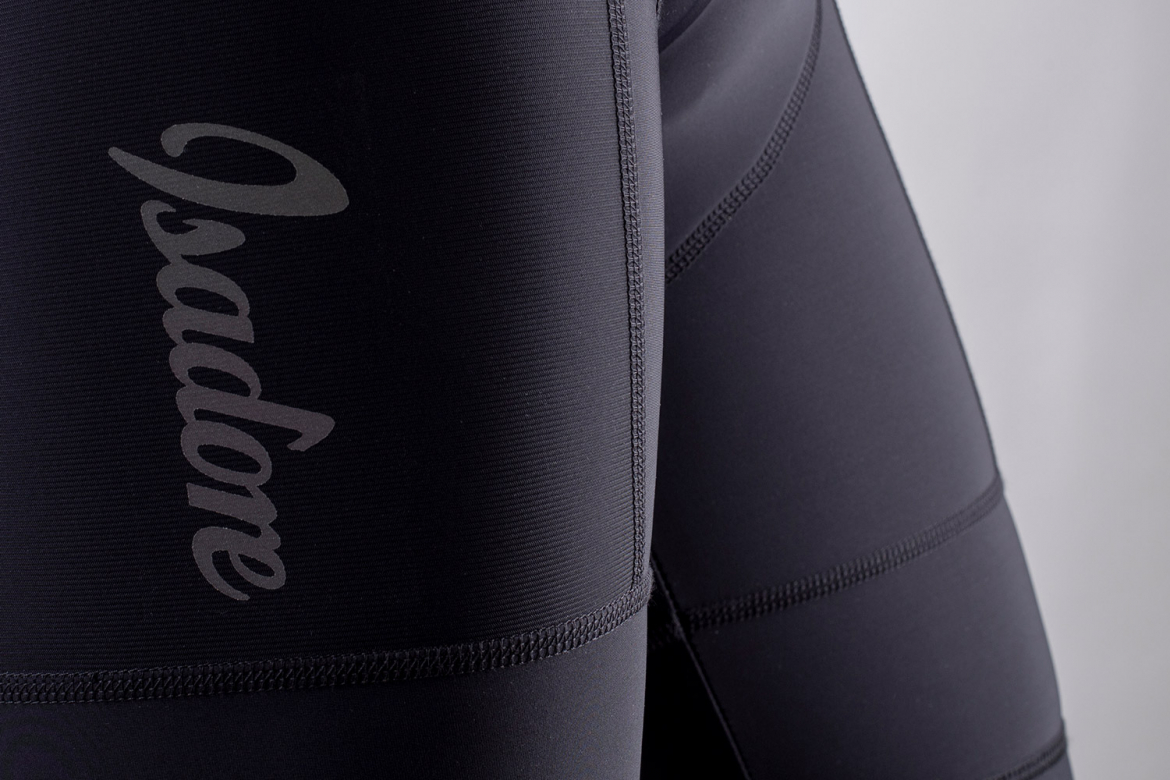 Features
Naturally made out of 100% recycled Polyamide and Elastane
Reflective details are added for greater visibility
Bottom hem is equipped with wide elastic silicone tape, hypoallergenic tested, made out of 100% recycled Polyamide and Elastane fibers
Size Guide
Dimension table (cm)
| | | | | | | |
| --- | --- | --- | --- | --- | --- | --- |
| SIZE | XS | S | M | L | XL | XXL |
| A - WAIST | < 75 | 75 – 80 | 80 – 85 | 85 – 90 | 90 – 95 | 95+ |
Dimension table (inch)
| | | | | | | |
| --- | --- | --- | --- | --- | --- | --- |
| SIZE | XS | S | M | L | XL | XXL |
| A - WAIST | < 29,5 | 29,5 – 31,5 | 31,5 – 33,5 | 33,5 – 35,5 | 35,5 – 37,5 | 37,5+ |
The cut is slim fit, made out of stretchy materials. The sizes and cuts of our products, however, are designed to fit standard dress size parameters you would usually wear.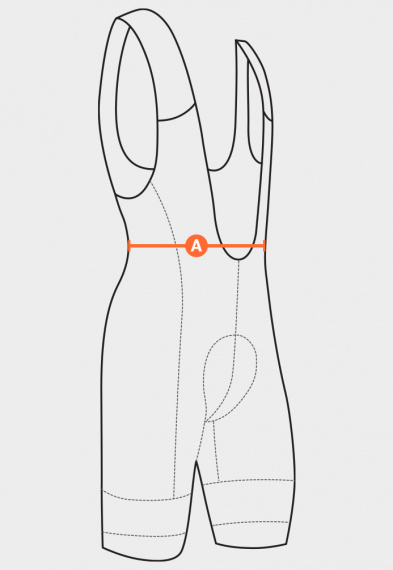 Free standard EU shipping on any order over 150 EUR

Risk free 45 Day return policy
Feels great

The bib fits me very good (snug) and feels amazing compared to my other bibs. I have size L at 1.90 m and 82 kg. Only problem is that the reflective logo on one side is already starting to peel off after the first ride but I can live with that.

Show full review

Mr

Best shorts that I've owned, recently ordered my second pair. Fit and comfort is great (size L, 86 kgs, 185 cm).

Show full review

Simply the best bib shorts for me!

The fit is extraordinary. Chamois is just perfect for my body. The recycled materials are just perfect, you can't find any difference from non-recylcled. Long riding just became a pure joy for me, thanks to Isadore!

Show full review

high quality

fast delivery, few and compostable packaging material. shorts look very well made. finally a size M bib short that fits me - 177cm, 70 kg

Show full review

Yess!!!

My first Bibs from Isadore and they're absolute fantastic!!! Slim fit but not too tight. I'm 1,93 m at 86 kg and i bought size XL. Longer Rides (everything over 100 km) are more easy to achive!

Show full review

Great bib, extremely comfortable

my second bibs from Isadore, own already one for colder weather. the chamois are amazingly comfortable, i've been using some Nalini professional in the past, and these one can compete and beat. great for long rides, climbing, hot days. 193 cm and 88 kg, XL fit best. Excellent crafting, high-end product.

Show full review

Great shorts

This is the third pair of Isadore shorts I have purchased and they are the best so far. Beautifully made, super comfortable and really stylish. The pad is one the best I have experienced. The added bonus of these shorts is the eco credentials. Good work Isadore

Show full review

High quality

The bib shorts are superbly made. The fabric is really thin and feels soft, the overall quality seems to be very good. I could not wear them on bike, since they are a bit too big for my flat bum. Gip measurement! Even following the size table was not as successful for me as I had wished. But this could be a particular issue regarding individual shape. All in all if the size is right, these bib shorts are great.

Show full review

Alternative Bib Shorts

My favourite shorts and the cashew colourway looks really good. These are very comfy. 178 cm 76kg using size L but could maybe go to a M. 30km a day.

Show full review

great

chamois is comfy and seems of good quality. I have done a couple of all-day rides in warm conditions in it, no chafing anywhere, much comfort. Size L is ok for me (190 cm, 85 kg).

Show full review

Comfort and style

Love the new colour and the bib design. Definitely and upgrade from the previous models. Nice fabric too!

Show full review

Very comfy, high quality bibs!

I've been now riding 200+ km in these bibs and they are very comfortable. Clearly designed for warmer weather and they breath well, for below 10 degrees (Celsius) I would recommend something warmer. Size seems to be on point. Also I like the colors. Can totally recommend these!

Show full review

Najlepšie nohavice ktoré som mal.

V priebehu 15 rokov cyklistiky som vyskúšal mnohé kraťasi. Tieto sú však jednoznačne najpohodlnnejšie. 7 hodinová jazda bez akého koľvek náznaku bolavých sedací partií. Pecka! Krásne vypracované!

Show full review

Roger

Absolutely great bib shorts! I love the pad, the length and the size. I am 1.88m, 76kg and a waist of 87cm. I ordered an L, it sits race tight, but very comfortable. I got long legs and this bib has the right length for my legs. I also have a Signature bib short form Isadore, but I prefer this bib short over the Signature bib.

Show full review

Super

Great

These are the best summer bib shorts I have. The padding is not very thick bit very effective. The fabric is breathable and feels quite nice on skin. I have bought recently a second pair of them and ride only them for now. No better reference needed. 10/10 or even 11/10

Show full review

Pán

Paw

Exceptional. Being more sensitive to saddle and bib shorts issues, I am totally convinced, that these are the best bib shorts I have ever owned. They are light, breathable and the most important, the pad is spot on. My first ride was about 100 km long, I could easily find my optimal position and did not experience chafing or whatsoever. I am happy with them and wait for the size S being back in stock.

Show full review

Super fit, super soft and stretchy material and seat pad, gentle compression

Super bib and beautiful too. For reference, I'm 194cm tall, 86kg, 34 in jeans. I tried XL and L. At first I thought XL is right, but the material is soft and stretchy that I ended up with L, which is great. For comparison I have got CASTELLI FREE AERO Bibs in XL and the Fabric and Seat pad on Isadore Alternative bib is softer. I usually ride for 2h and overall Isadore Alternative bib feels more comfortable on bike. I would buy again. This is my third bib from Isadore and I will order one more soon.

Show full review

Anro

Sehr gute Hose aus angenehmem Material. Trägergurte und Schnitt sind echt luftig für Sommerfahrten, Oberkörper fühlt sich frei an. Polster auch sehr gut, obwohl ich etwas Bedenken hatte, weil es sich recht dünn anfühlt. Lediglich die Beinlänge ist für meinen Geschmack etwas zu lang. Kaufempfehlung. 181 cm, 74 KG - Größe M passt prima.

Show full review

Ralf

The pants themselves are really great, they fit very well and the padding is great. However, I have big problems with the seams, as they scratch a lot and even scraped the skin after longer rides. The problem occurs primarily at the point where the front thigh meets the hip (both sides), since the seam is constantly moving here while driving. I have the same problem with the alternative 3/4 bib shorts. I now help myself by treating the seams with chamois cream the day before a longer ride.

Show full review

Comfy warm weather bibs with too short legs

I really like the product except for the legs being too short for my liking. It'd be better if the cut would allow the legs to be 3-5cm longer as with other "comparable" brands. Thin matieral that sits nicely.

Show full review
Load more