Signature Thermal Tights
Well insulated but breathable tights for early winter and spring.
Explore More
Bib Tights to help you find your winter comfort zone
perfect fit. im 179cm and 78kg and M fits just perfect. the bib works in the predicted temprature just fine. i rode them in tempratures below zero and if i had a waistwarmer i would have been fine i guess. it was just a little bit cold on the glutes and the lower back. the bib did hold quite a lot of spray and wetness away, but after 1h the bibs got in my case wet. i guess for wet surface you have to choose a different one. today i rode them in temps around 18degrees and they didnt got to warm and i dindt overheat. just another sweet product in my storage from isadore. i really like the eco-coincious mindset behind the brand. 5 STARS!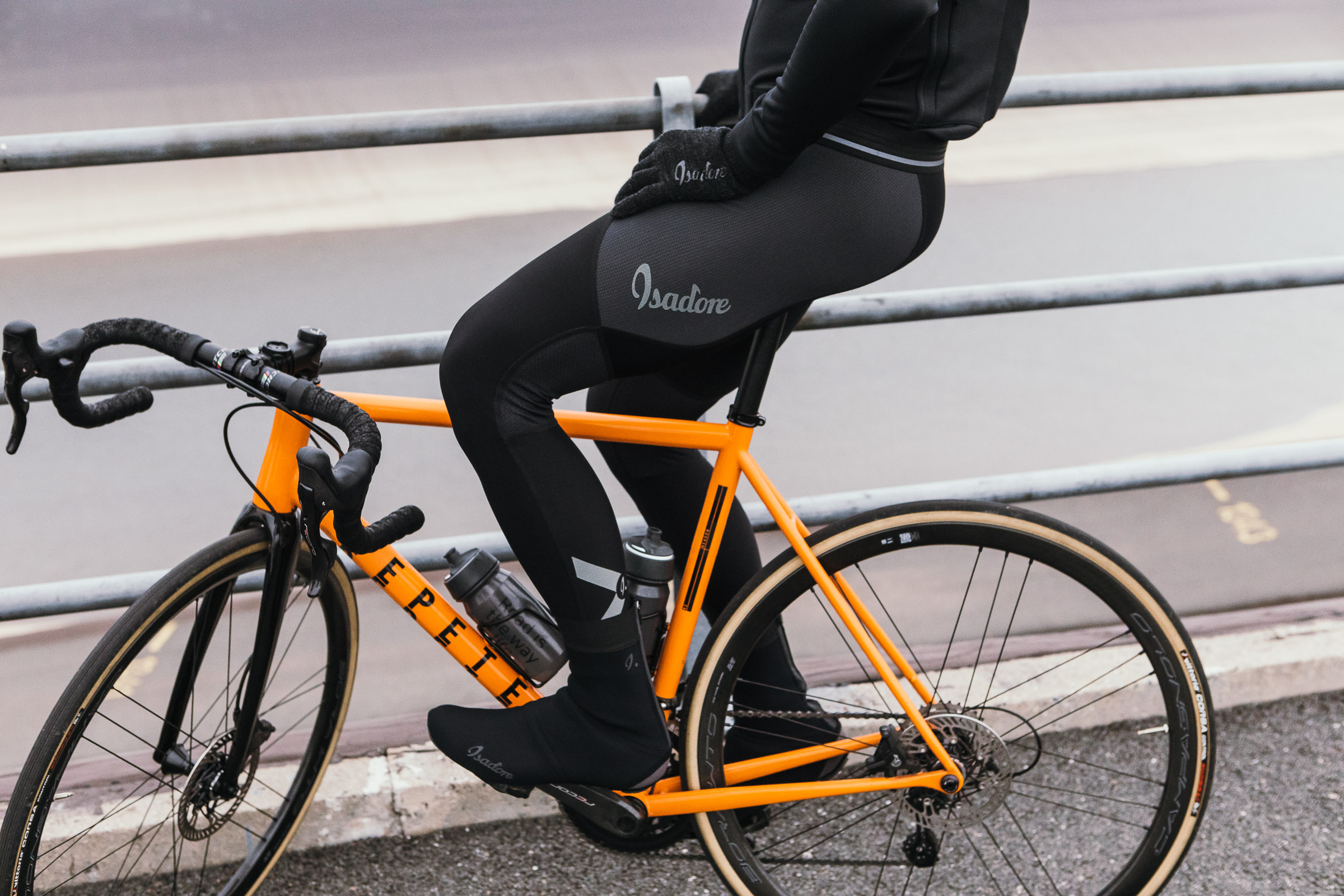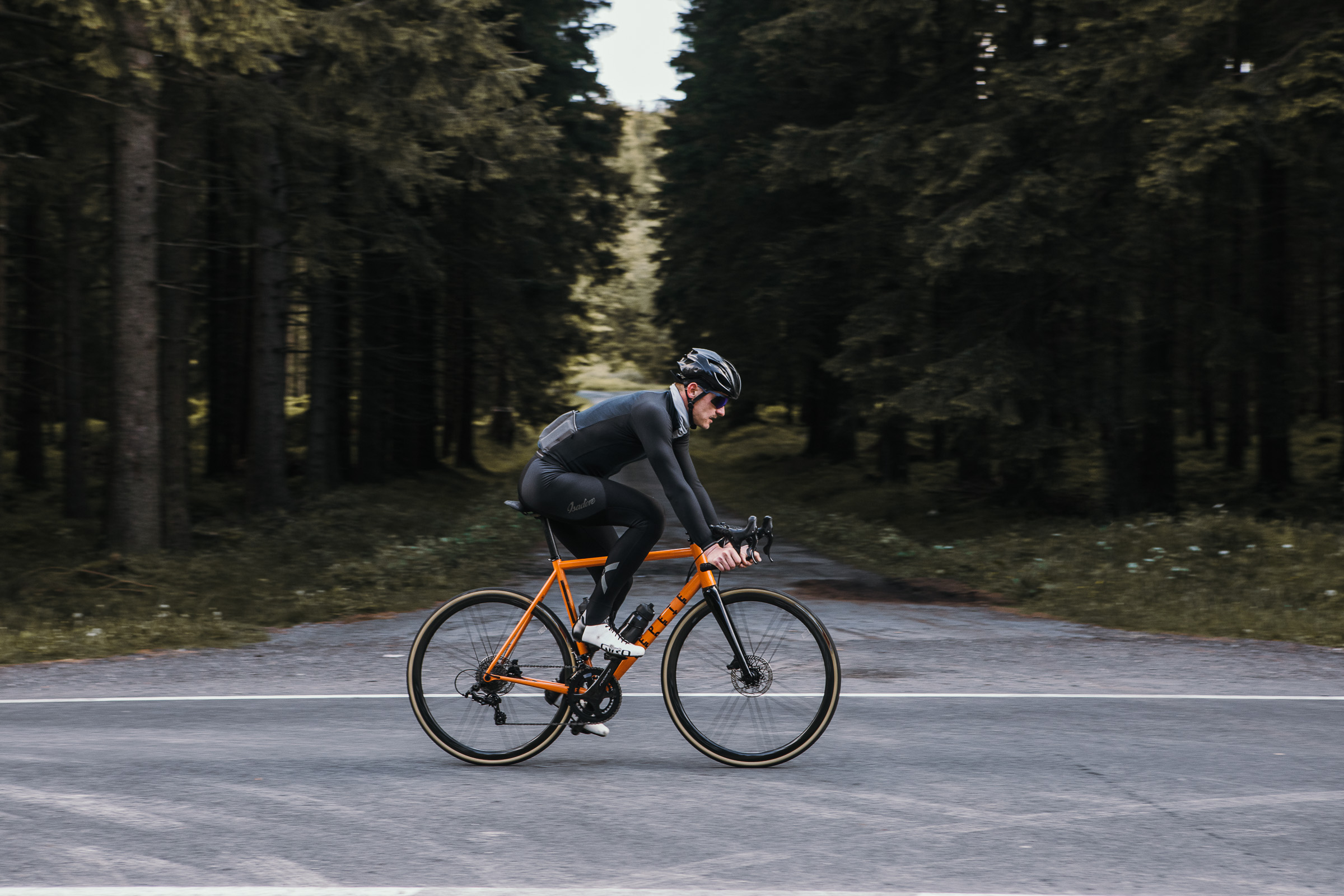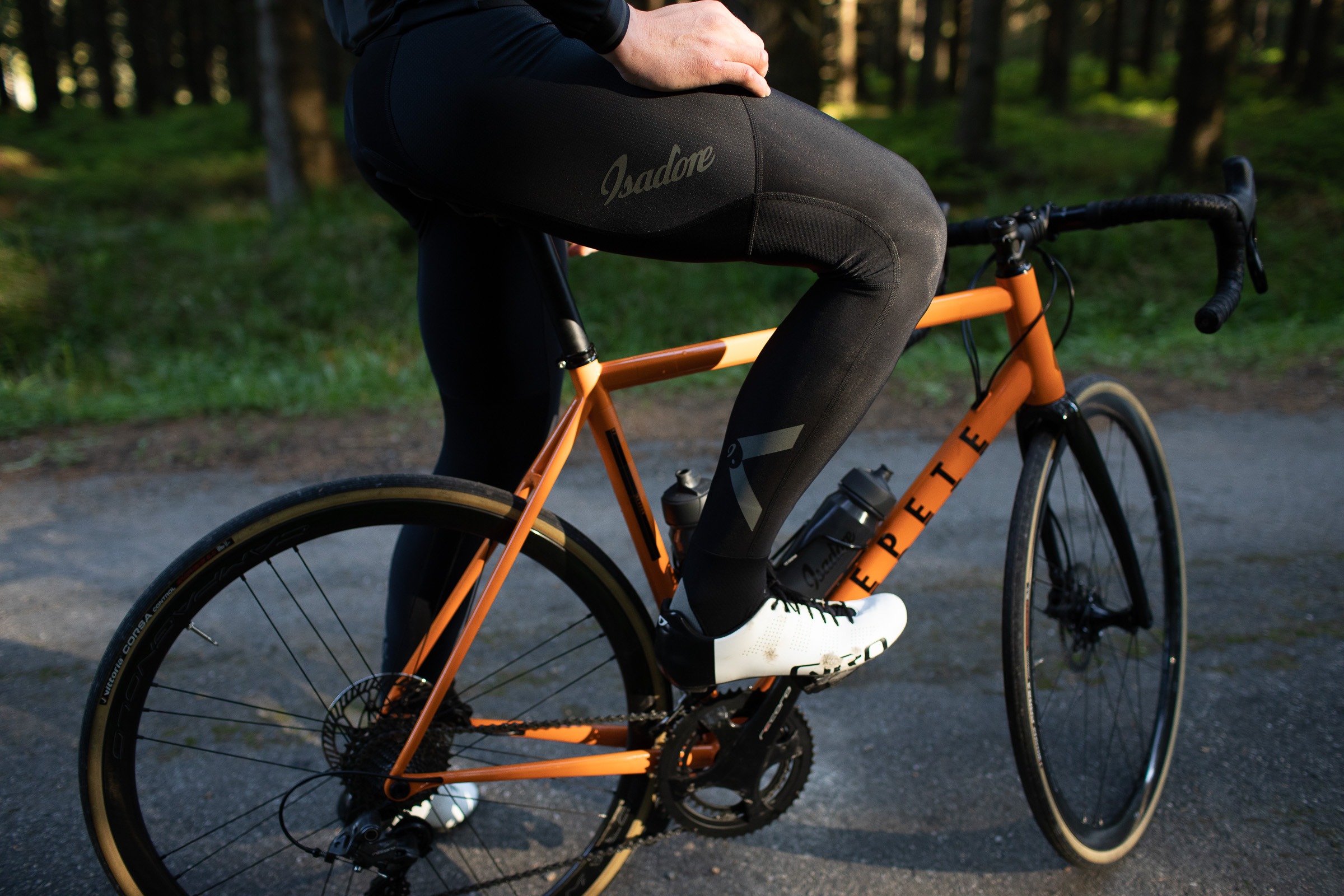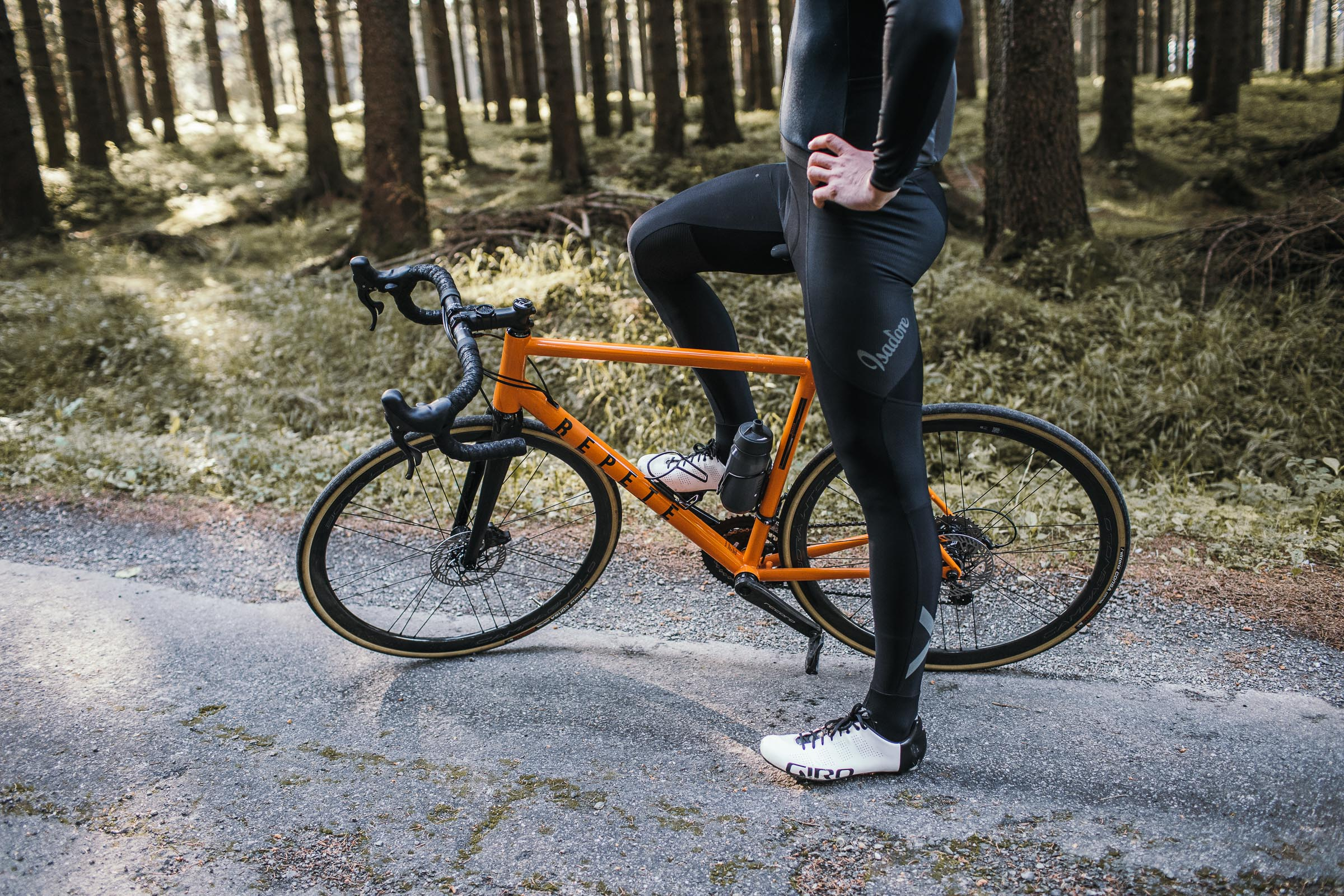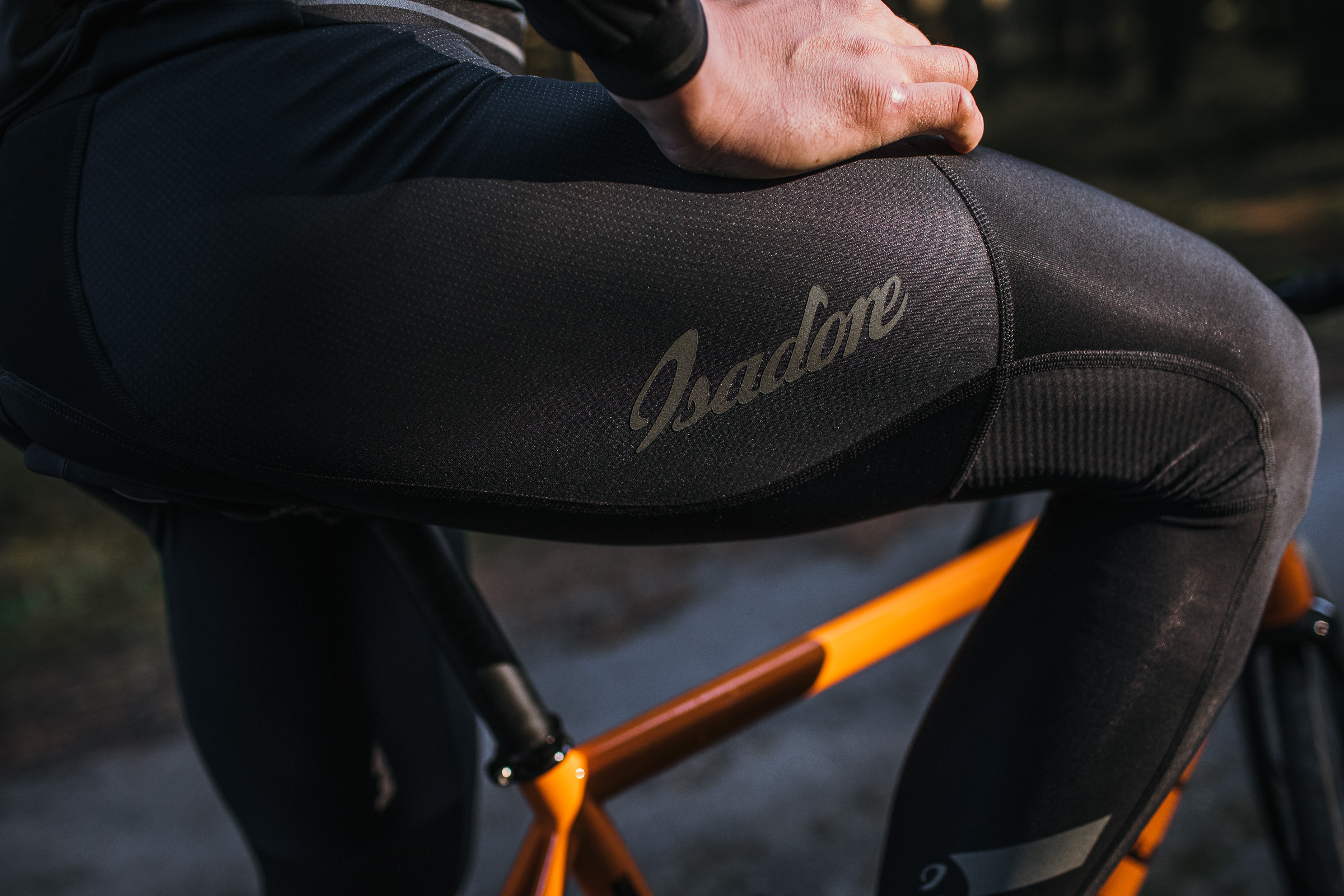 Product description
Don't feel like you have to turn to the indoor trainer once the temperatures start dropping with clouds and drizzle. That's the perfect time to break out the Signature Thermal Tights. Made from a selection of the finest Italian Lycra with a long distance, breathable chamois, these are early winter Bib Tights for laying down the base. In men's and women's sizes and designs.
Specification
Brushed interior to enhance insulation
Constructed from a combination of two fine Italian ThermoRoubaix® Lycra
Treated with DWR® Fabric Coating (PFC Free) to enhance the fabric's ability to repel water and dirt
Long distance Italian made airmesh chamois using carbon fabric for bacteriostatic effect
Made in European Union
Materials
Fabric 1
83% Recycled Nylon
17% Recycled Elastane
Fabric 2
49% Nylon
35% Polyester
16% Elastane
This technology allows water to slip off the surface instead of being absorbed. Durable Water Repellent technology is totally fluorine free and fully sustainable. It's a vegetable base technology called C0.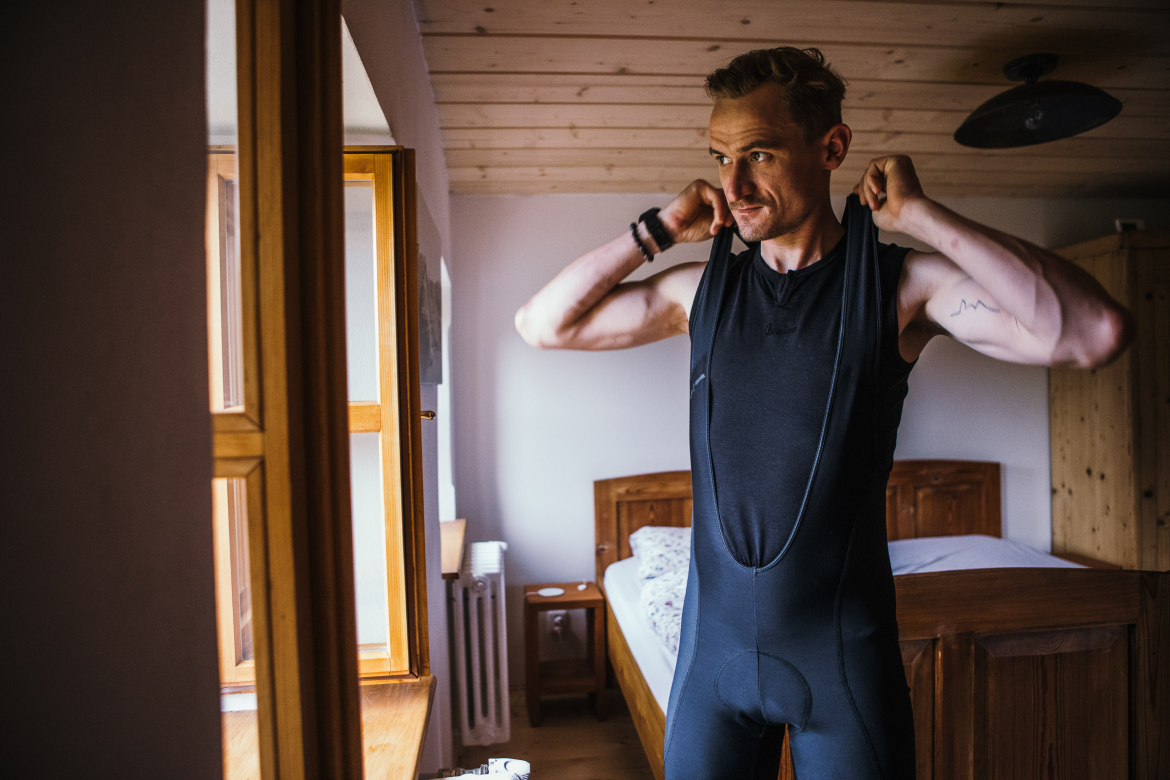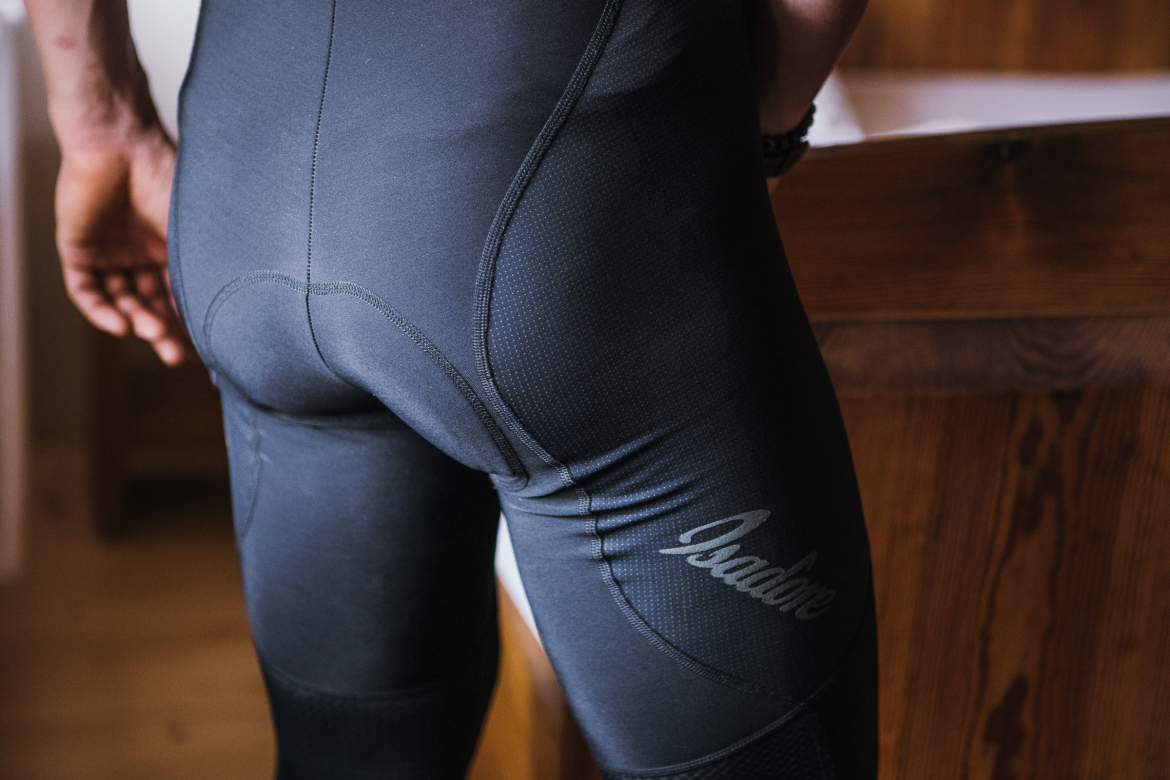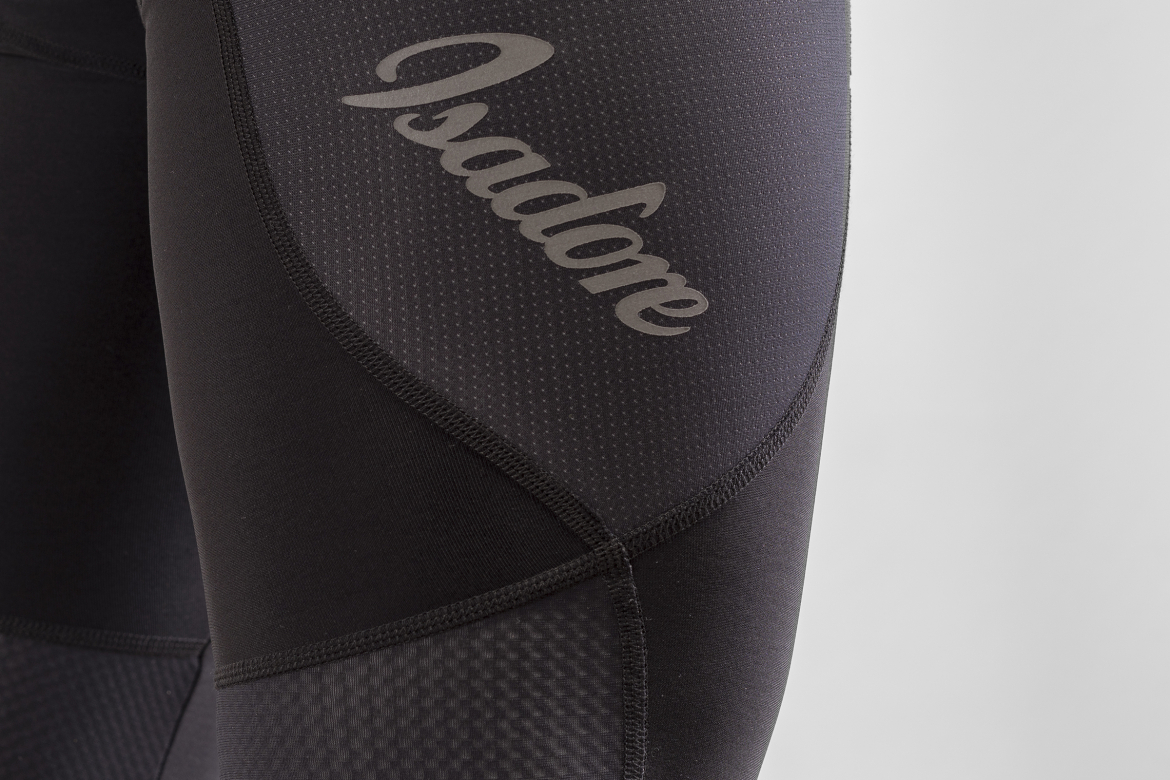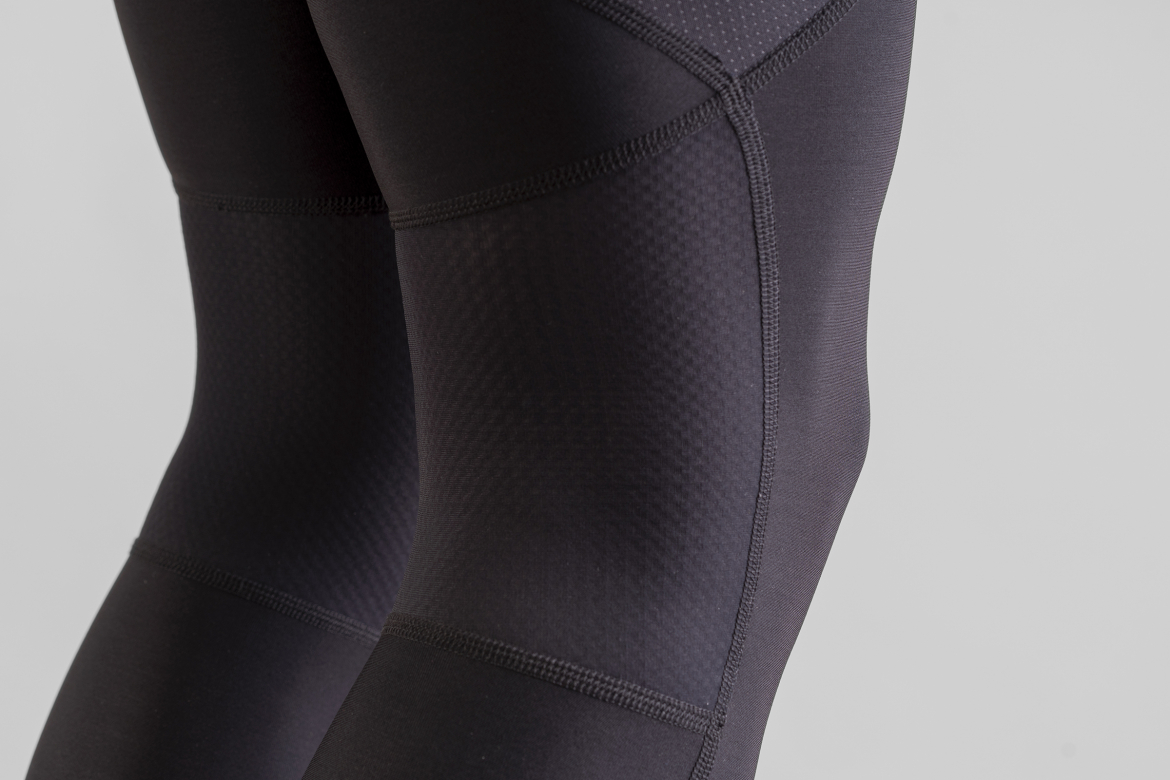 Features
The excellent insulating properties of the tights extend all the way to the ankle, which ends with a single stirrup to protect the achilles and keep the bottom hem in place
Ergonomic fit to provide excellent compression and support
Subtle branding with reflective elements for greater visibility
Micro perforated, breathable and moisture wicking fabric strategically placed on panels with the most muscle activity
Size Guide
Dimension table (cm)
| | | | | | |
| --- | --- | --- | --- | --- | --- |
| SIZE | S | M | L | XL | XXL |
| A – WAIST | < 80 | 80 – 85 | 85 – 90 | 90 – 95 | 95+ |
Dimension table (inch)
| | | | | | |
| --- | --- | --- | --- | --- | --- |
| SIZE | S | M | L | XL | XXL |
| A – WAIST | < 31,5 | 31,5 – 33,5 | 33,5 – 35,5 | 35,5 – 37,5 | 37,5+ |
Made out of extremly stretchy ThermoRoubiax material. The sizes and cuts however, are designed to fit standard dress size parameters you would usually wear.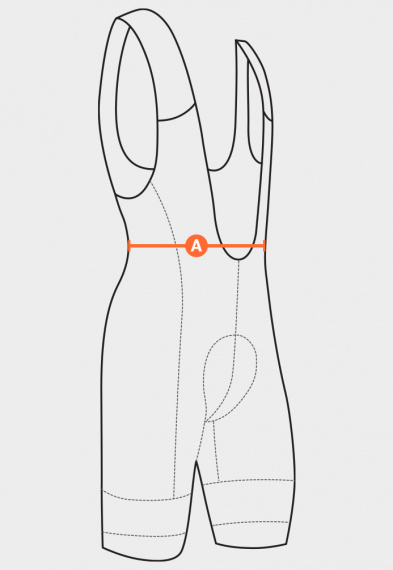 Free standard EU shipping on any order over 150 EUR

Risk free 30 Day return policy
I'm convinced

Tho it wasn't really cold during the first ride, the tight does exactly what I was hoping for. Fits perfectly (I'm 2 metres and got the XXL) and even the pad ist pretty decent. The footstraps might be unusual top some, but they do their job and I like them.

Show full review

once more....

perfect fit. im 179cm and 78kg and M fits just perfect. the bib works in the predicted temprature just fine. i rode them in tempratures below zero and if i had a waistwarmer i would have been fine i guess. it was just a little bit cold on the glutes and the lower back. the bib did hold quite a lot of spray and wetness away, but after 1h the bibs got in my case wet. i guess for wet surface you have to choose a different one. today i rode them in temps around 18degrees and they didnt got to warm and i dindt overheat. just another sweet product in my storage from isadore. i really like the eco-coincious mindset behind the brand. 5 STARS!

Show full review

Perfect Fit

This tights was my recent purchase after I have almost completely replaced my entire bike gear with Isadore products. I am 1,71m tall @ 70kg and bought size M. It fits perfectly. It is very comfortable, soft and wore it on my first ride last week at 4°C. I never felt cold. Only the breaks get a little nippy and short.

Show full review

Perfect companion for cold rides

Good quality and design, nice details, confortable and warm enough with -3°. And as often mentionned, great customer service.

Show full review

Tights 2.0 are GREAT, but let's talk about Isadore Support

I had a misfortune with the size chart - ordered L (despite comments and size chart saying that it would fit perfect). I wore it twice and chamois was too big for me (I do only climbing in winter). Support did everything in their power to secure and manage this with professional communication and compensation. A true brand on which you can rely. Thanks guys!

Show full review

Superb quality, well padded.

Perfect fit

Fits perfectly and is quite comfortable during my rides. Really the best pair of bibs that I have bought so far.

Show full review

Always 5 Stars

As with all the signature short and long sleeve jerseys from Isadore that I have these signature bibs are great. Well made, comfortable and look great. Summertime now where I live but will enjoy them in a couple of months. Once again a 5 star from Isadore!

Show full review

cooler weather wow....

great cooler weather bibs, 10 deg below perfect. fabulous comfort. the under foot sling a nice touch. roomy waist area otherwise, cut is great. fabric skin friendly soft....

Show full review

Belle qualité

Je suis plutôt frileuse et j'ai roulé avec ce collant sous des températures de -1 à +8 degrés et je n'ai jamais eu froid ni chaud d'ailleurs. J'aime beaucoup les élastiques sous les pieds et le mesh des bretelles est doux. Le design est réussi. Le seul bémol c'est la peau de chamois. Elle protège bien mais je la trouve un chouïa trop large à l'entrejambe. Cependant ce n'est pas très gênant sur le vélo. Mon mari qui porte le modèle homme la trouve aussi trop large. Je mesure 1m64 et pèse 54kg et la taille S me va très bien. Mon mari a pris M pour 1m78 et 74kg et c'est parfait.

Show full review

Very comfy but short

I have been wearing these daily since December in all kinds of weather conditions: from -25 celsius to +10, with snow and with rain. They have kept me warm at all times and I never overheated. The bib is comfy enough for longer rides. They are fairly water resistant too. They do well with snow even over long periods. Light rain is fine too, and somehow, even though the water does go through when it rains harder, they still somehow feel warm and comfortable. My only issue with them is the fit. I got the xs, and they are not as tight as I would like, and they are much too short (if I don't pull hard, the crotch will be a good 10-15cm below where it should be---I'm 163cm with long legs). The team at Isadore was very helpful and offered that I send them back to try the small instead, but given that the size already felt a bit large otherwise, I decided to keep them and just get into the habit of pulling hard on them before getting on my bike. Isadore: maybe you could offer a 'tall' version in the future?

Show full review

Excellent product.

Herr

Great product with the best fit of any tight I ever used. Tried them between 5 and 12°C and I felt comfy all the time. I am 176cm, 64kg and wearing a size M

Show full review

Frau

Tolle Hose mit einer super Passform. Die Hose hat eine tolle Verarbeitungsqualität.

Show full review

the best

Essayer par des températures froides(2°/4°) je n'ai pas eu froid.Bien coupé, confortable et tres chaud. Avec la veste Isadore et un base layer en mérinos , l'hiver ne vous empêchera pas de rouler!

Show full review

FRAU

Comfy but not lasting

I loved the bibs, they are very worm and comfy. But after one season the chamoix in not that great anymore and I would need to buy new one.

Show full review
Load more