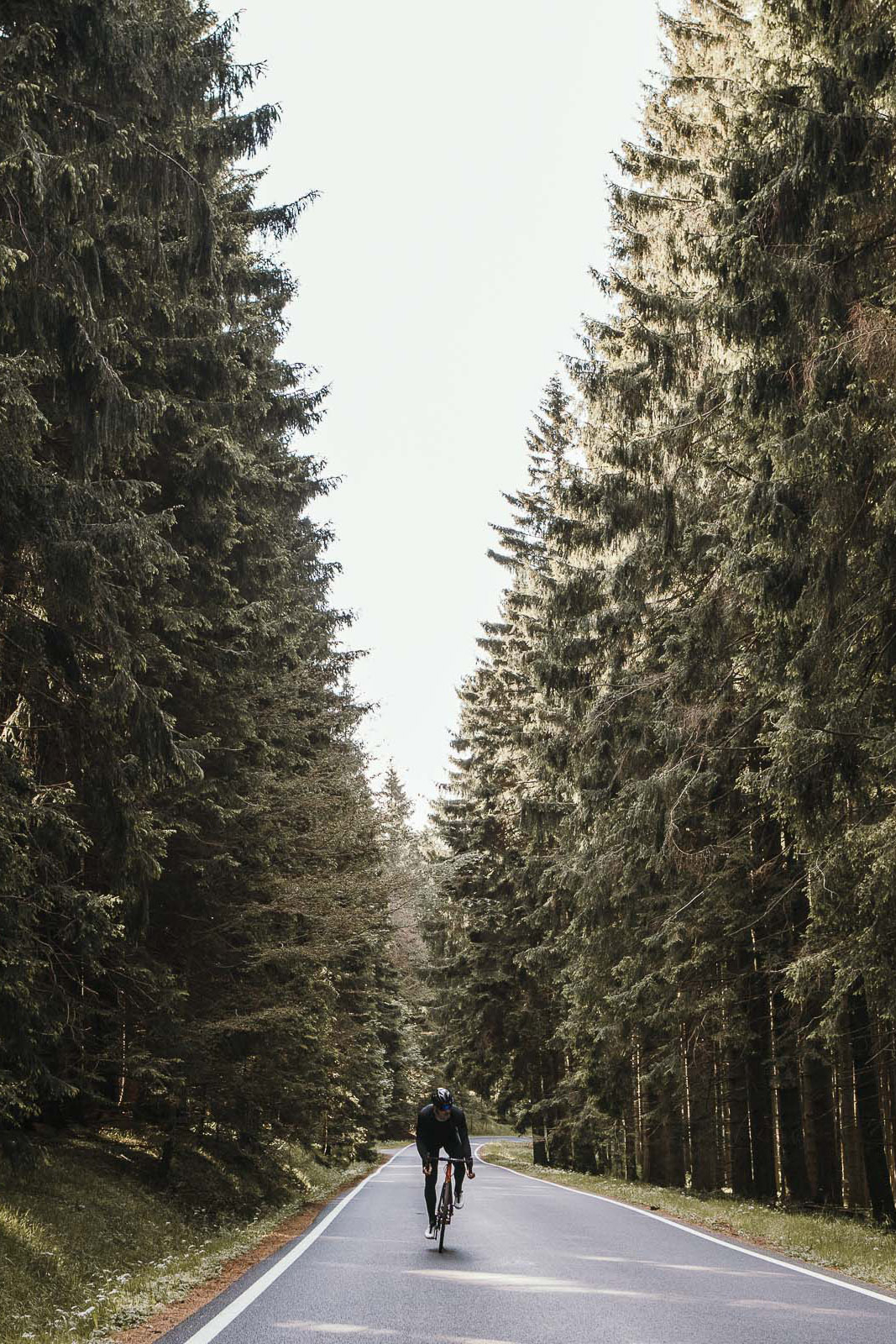 Autumn/Winter
Product list
Lighting the way through winter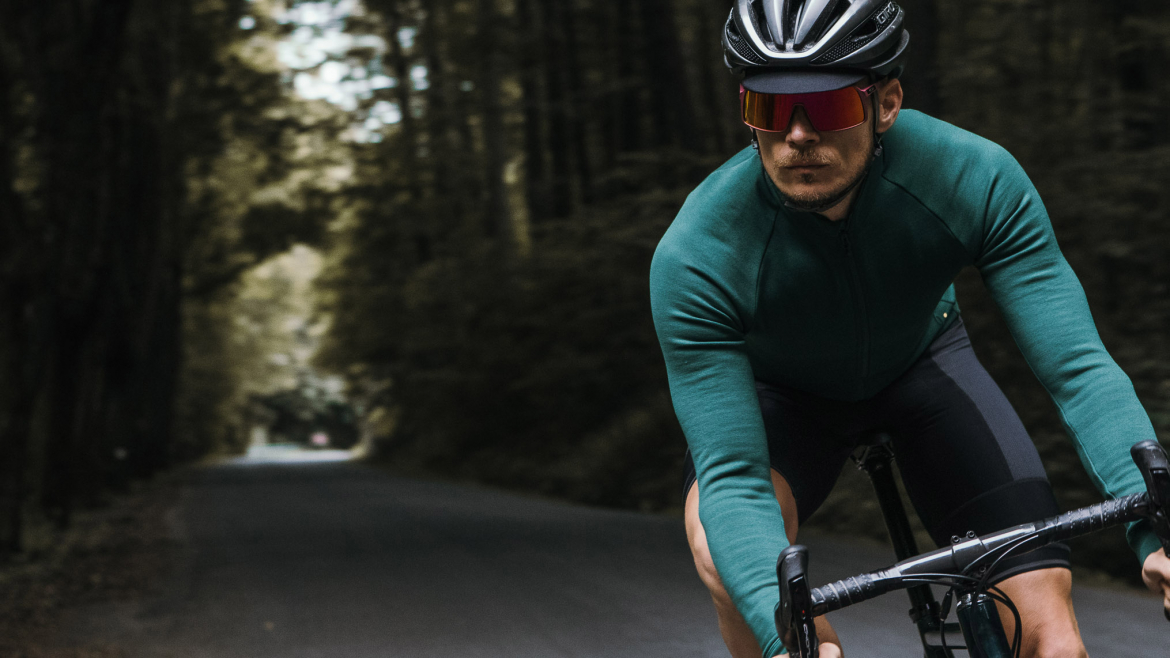 As sad as we all probably are to see the warm temperatures of summer fade, there are lots of things to look forward to for our autumn and winter rides. The smell of wood fires, the feeling of the crisp breeze in our face, the pleasure of the post-ride hot coco. These are the things that make cold weather riding special.
When you are smartly dressed in the right cycling clothing, then you never have to consider taking an unplanned rest day. If you find you have some holes in your winter wardrobe, then you can plug them with things like our newly updated ThermoRoubaix Bib Tights for men and women. Or perhaps more attention needs to be paid to keeping your core warm. Then our Merino Membrane Softshell Jacket and Vest will play a key role in your comfort search.
Do you find yourself having to ride before sun-up or after dark? Then the innovative Merino Membrane Softshell Jackets and Vests with integrated lighting by German lighting experts OSRAM will give you the type of visible protection that can be lifesaving. Now's the time to embrace rides in imperfect conditions.
Long sleeve jerseys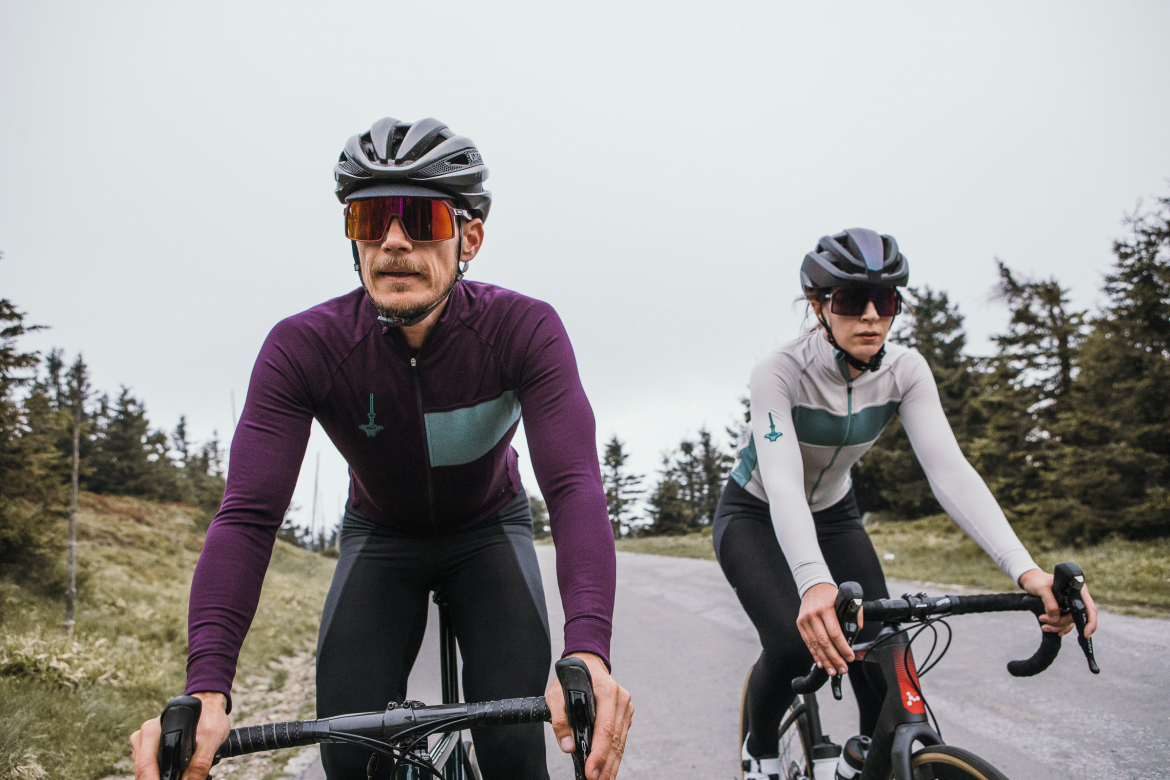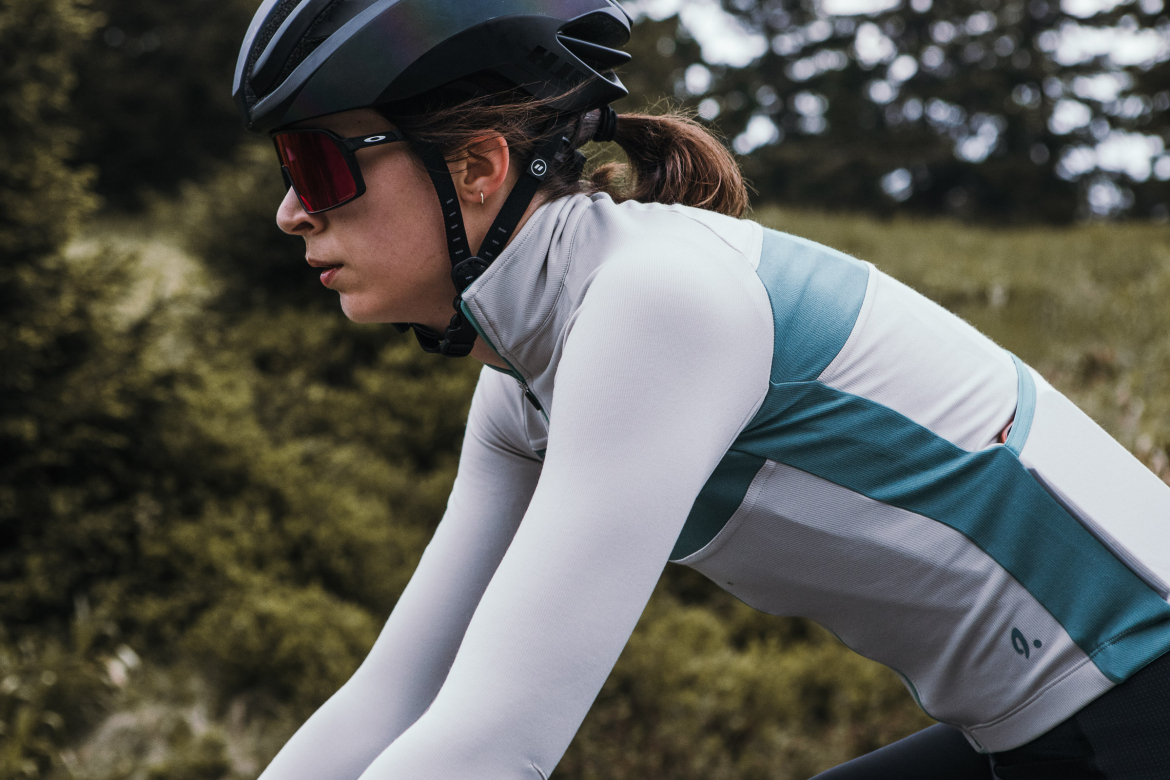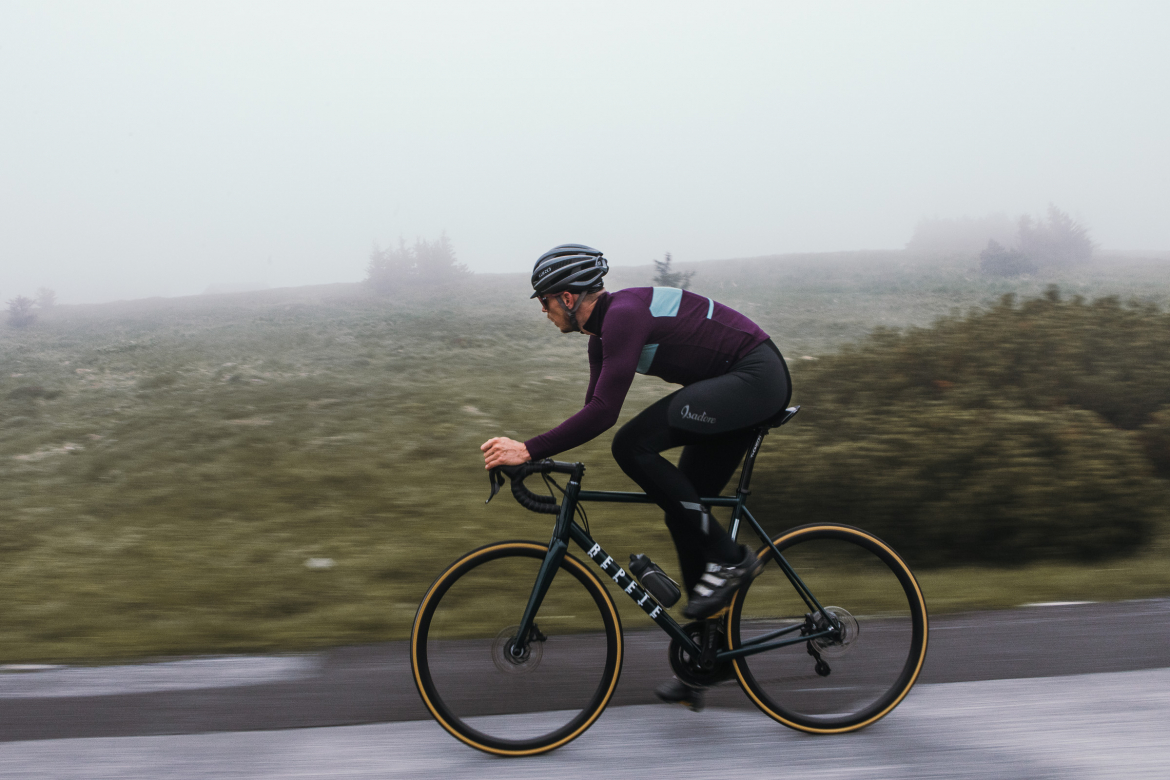 Jeseniky Adventure Long Sleeve Jersey
We like to highlight our favorite regions to ride when we release a new Adventure Jersey. This time, we are looking to the Jeseniky Mountains in the eastern region of the Czech Republic. The beautiful views and fantastic cycling they offer deserve to be celebrated with one of our most elegant designs in a Long Sleeve Jersey that will protect against rapid changes in temperature.
Merino bi-component material
Warm yet very breathable
Isadore reflective logo on the back pocket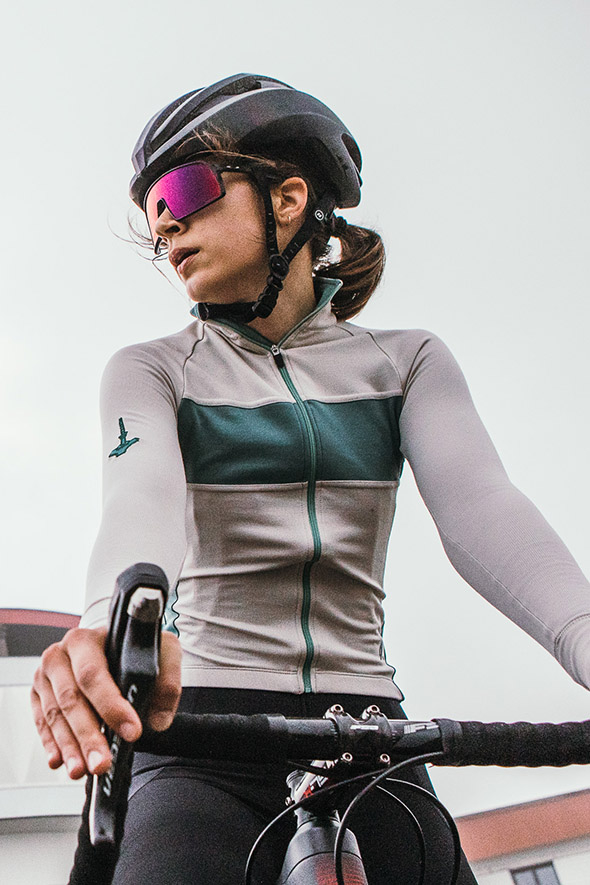 Long Sleeve Jersey
The Long Sleeve Jersey quickly became a staple in our winter collection, made from an intelligent Merino/poly mix. These jerseys provide breathable, non-bulky insulation. Ideal on their own or with a short sleeve baselayer for early autumn rides. And they can be easily used as a mid-layer for those frigid December days. Including this vibrant Ruby Wine color choice in both men's and women's sizes will add new spice to any wardrobe.
Blends classic cycling jersey design with modern technical style
53 % Polyester, 44 % Merino Wool 3 % Lycra
Additional zipped pocket to keep contents dry and secure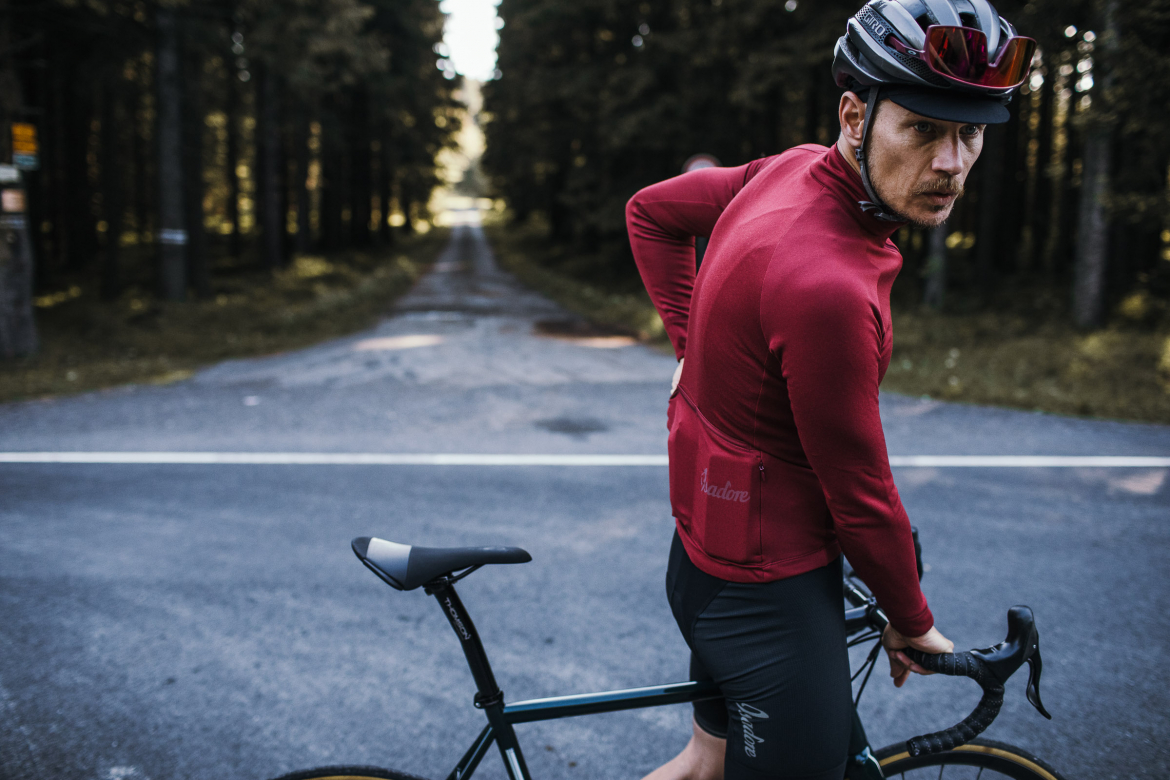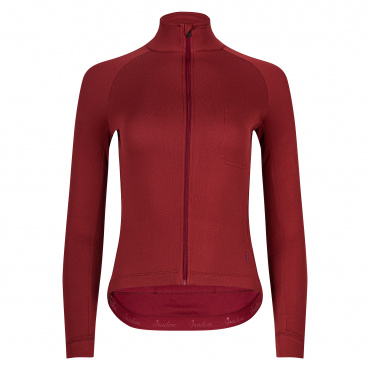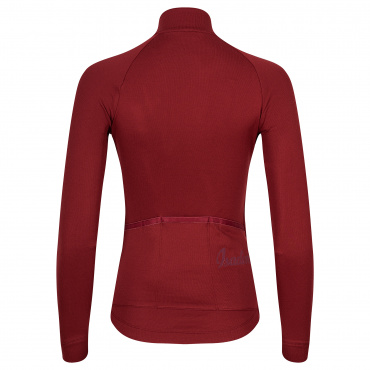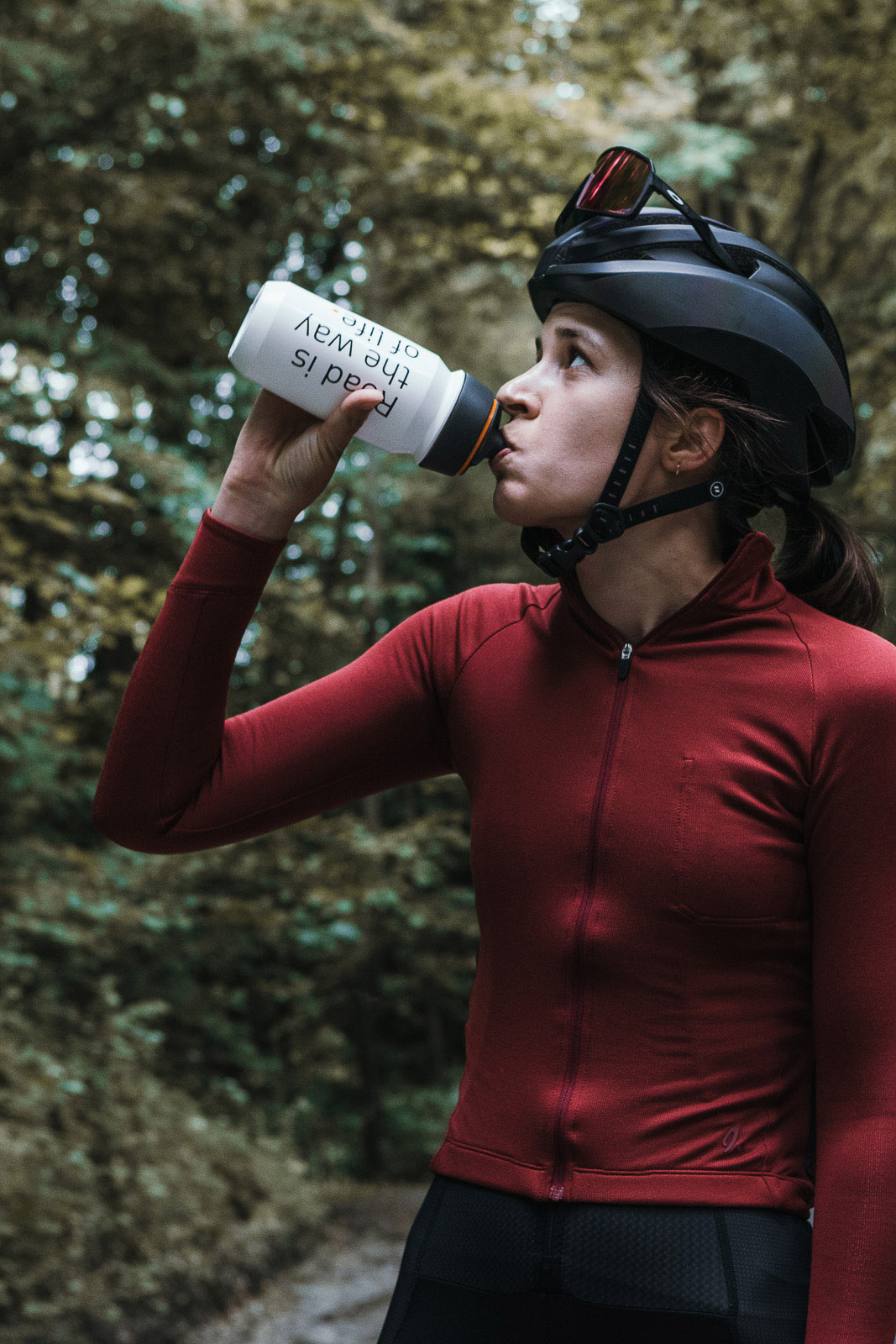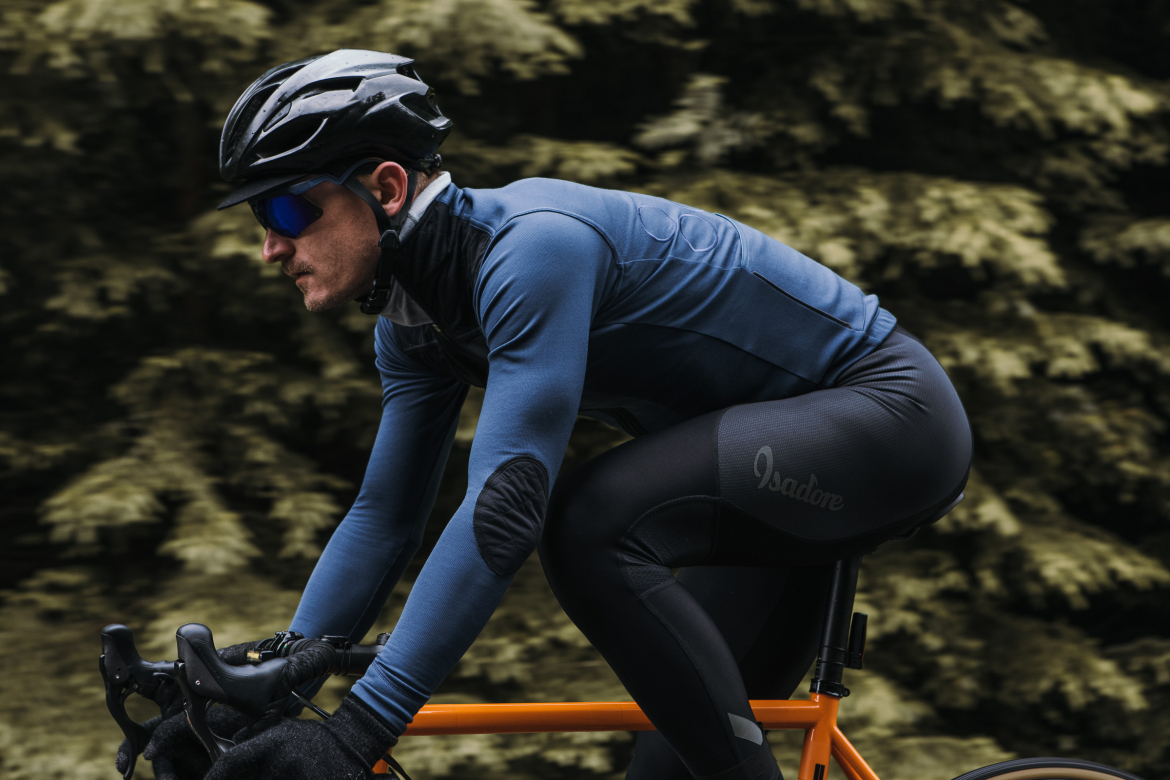 Long Sleeve Shield Jersey
With its integrated wind protection in the form of a protective chest membrane, the Long Sleeve Shield Jersey will be the best choice for cold, blustery days. It's a low-profile solution for tough winter rides. A new Indigo Blue has been added to the men's version this season, and including the women's Anthracite finally adds that basic black option that goes with everything.
Fast drying and windproof
Full-length zip and wind-resistant collar
Three big storage pockets, with an additional zippered pocket to keep contents dry and secure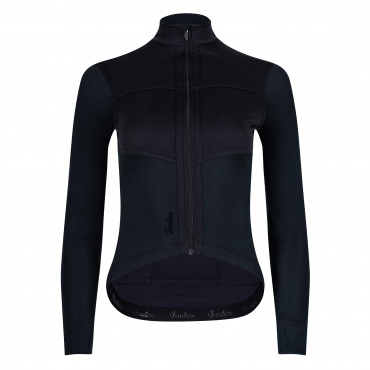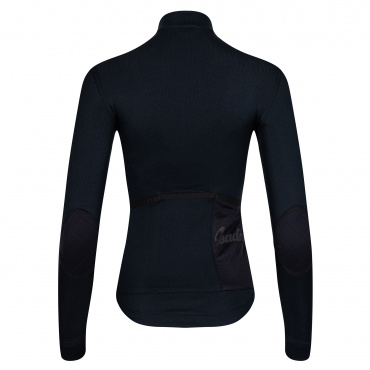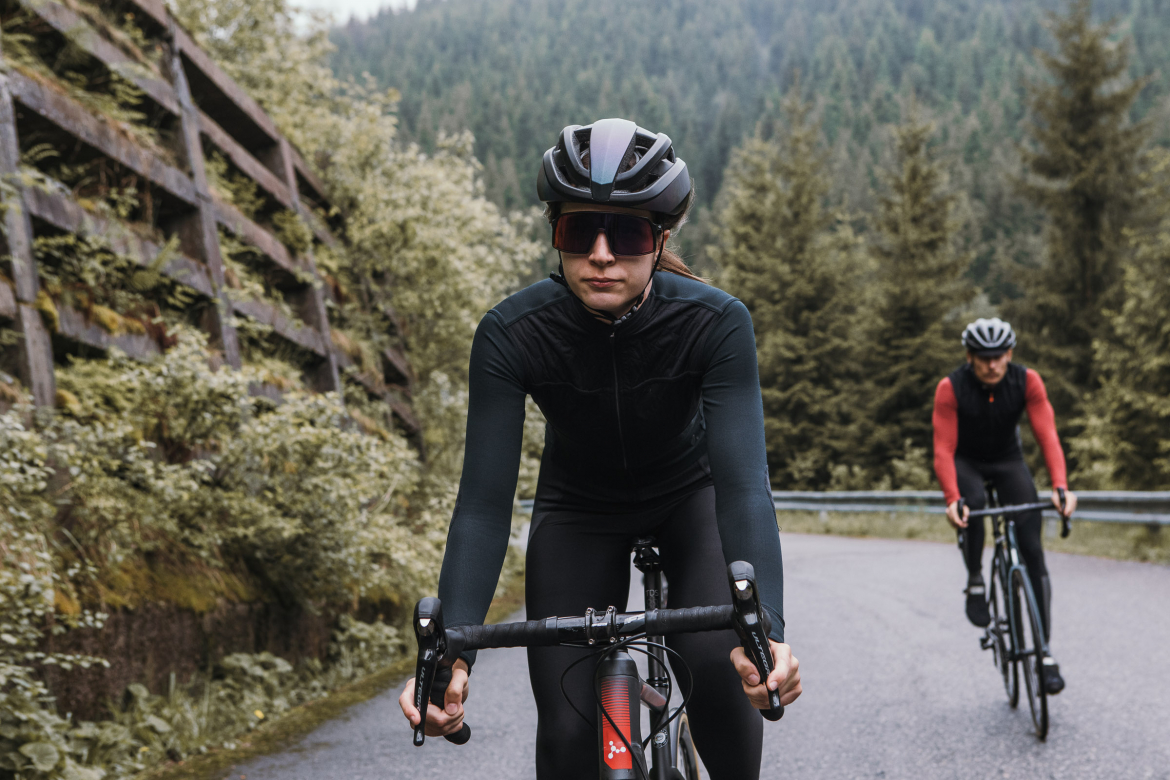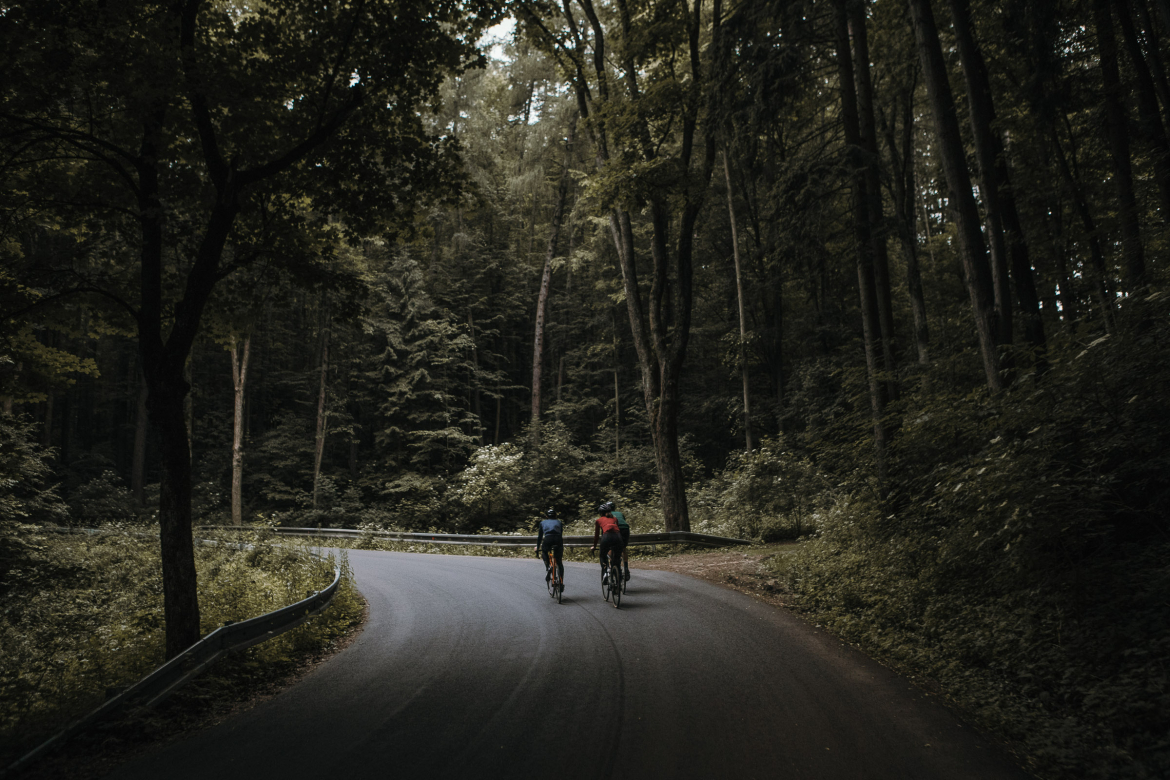 TherMerino Long Sleeve Jersey
Luxuriously soft and warm, with material that is a touch more concentrated than the Long Sleeve Jersey, our TherMerino Long Sleeve Jersey offers comfort, insulation and a fitted, non-flappy cut for cold days in the saddle. New colors in the men's and women's cuts will help enhance the style of any ride.
Combination of finest Merino wool, Polyester and Elastane
Luxurious fleece on the inside
Wear alone in temperatures from 10 °C (50 °F) or add one more layer for near freezing rides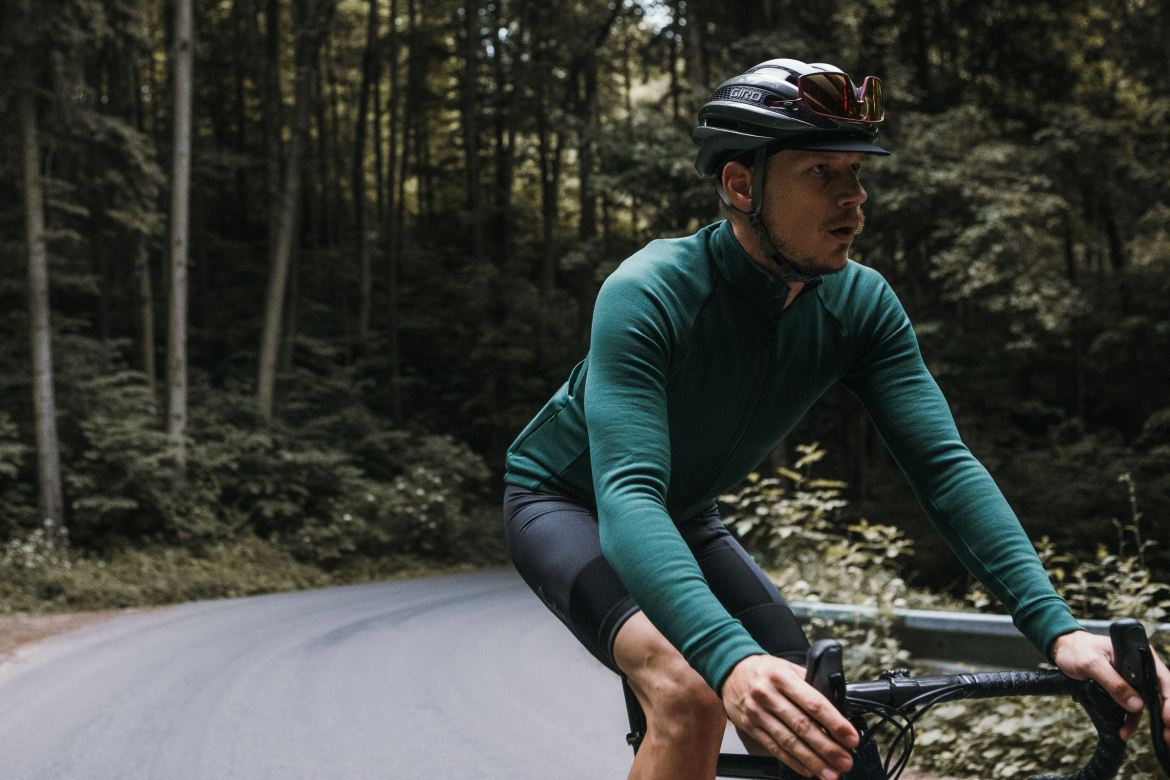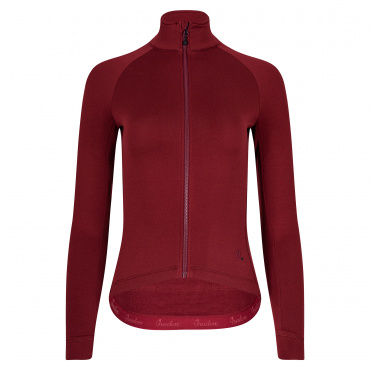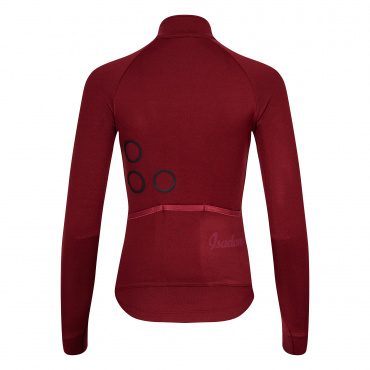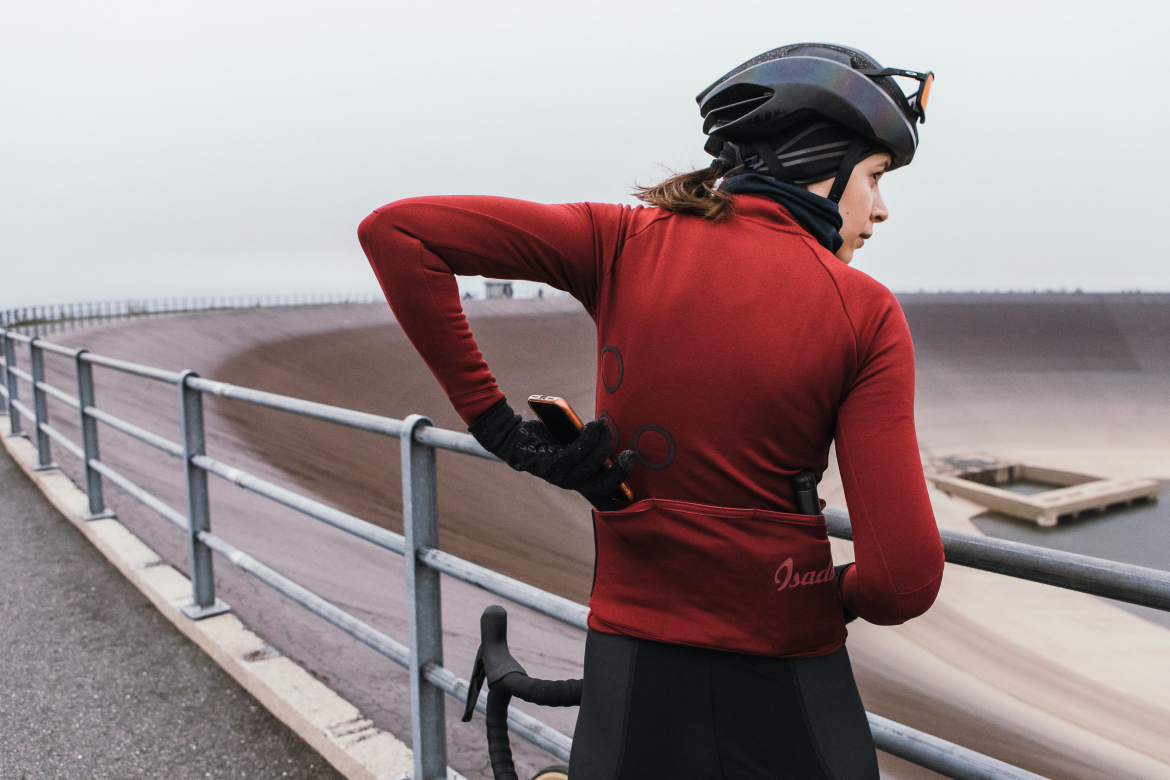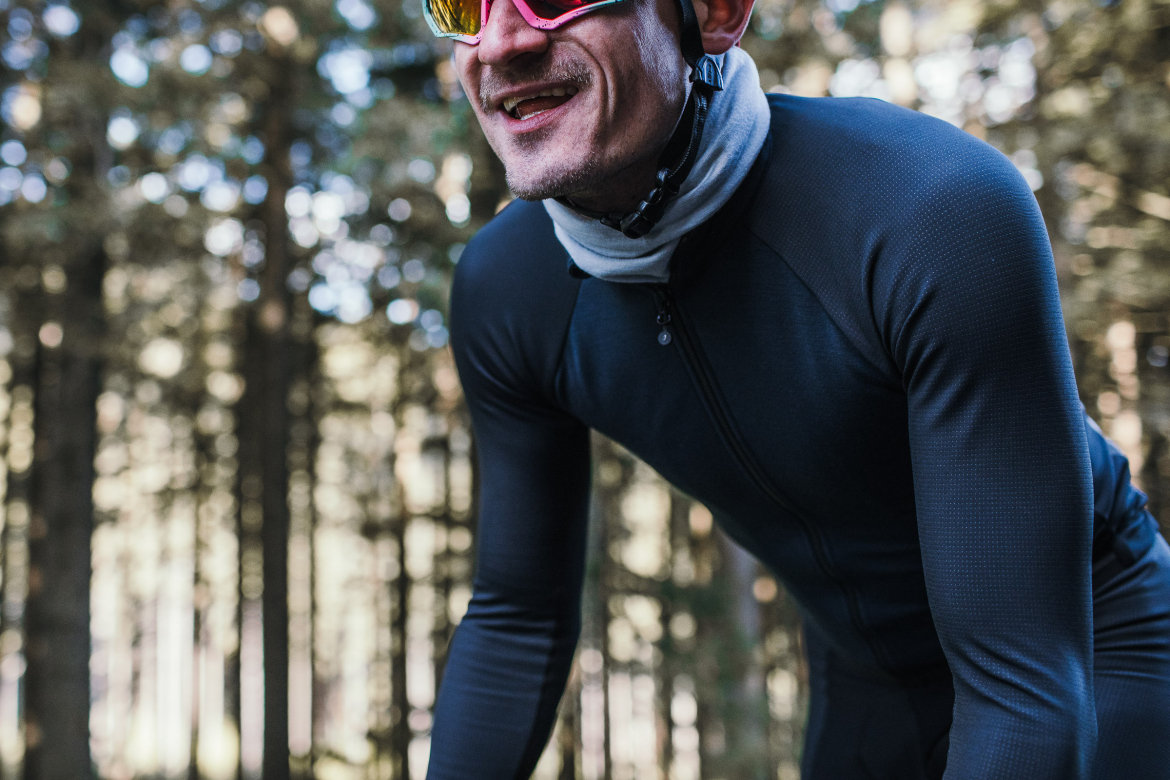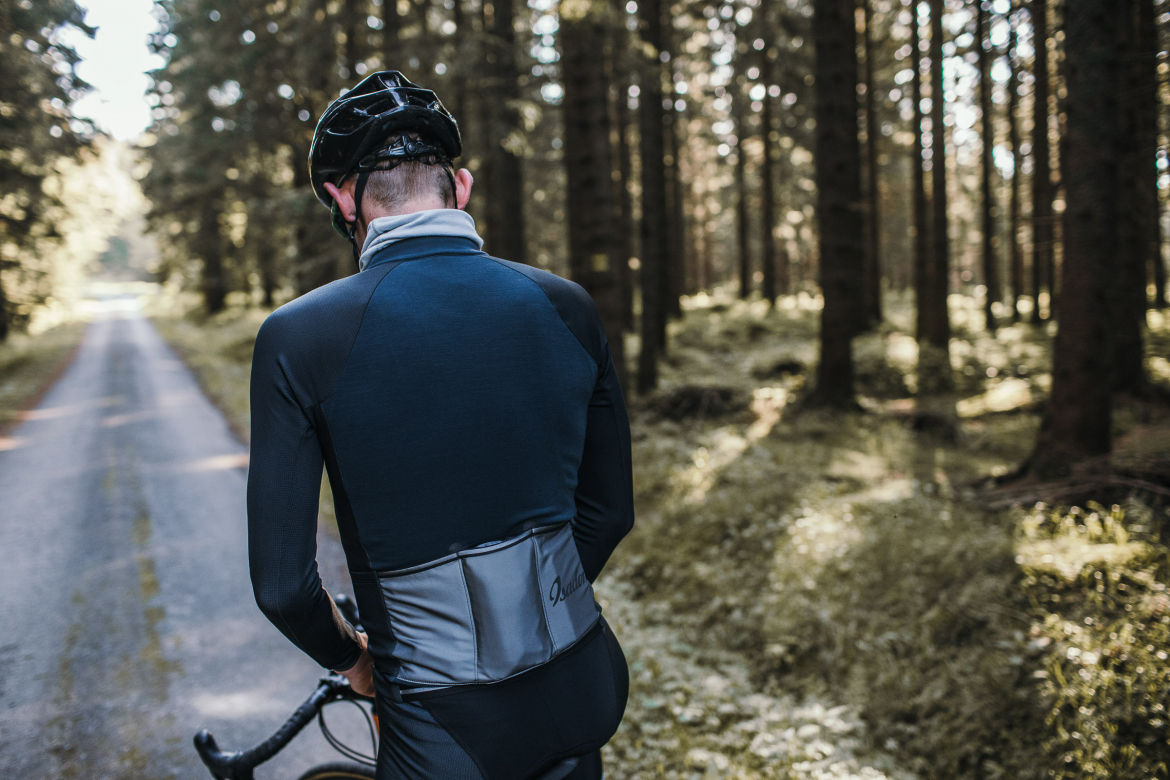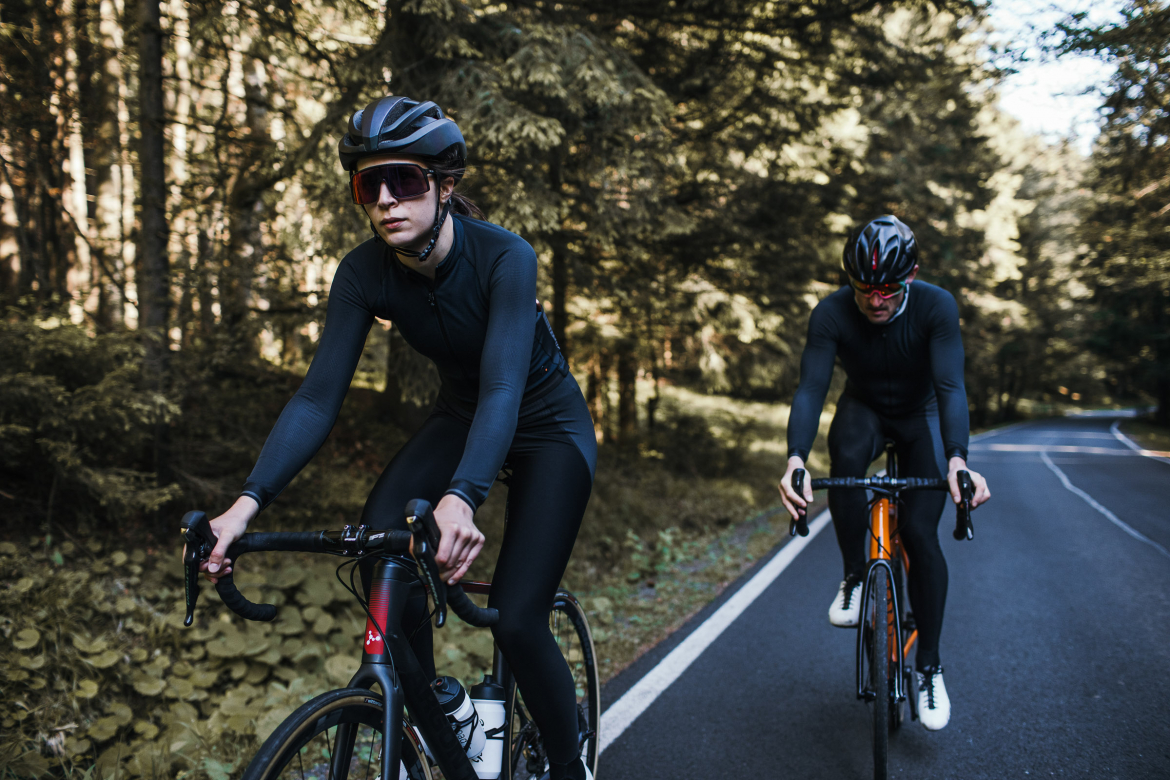 Long Sleeve Medio Merino Jersey
A hallmark of our Medio Line is finding the balance between high performance ambition and low-key, comfy cut. The Long Sleeve Medio Merino Jersey treads that line beautifully by combining a highly technical Merino wool with a mélange-effect synthetic material milled in Italy, and a slightly brushed and super soft interior. In men's and women's cuts and sizes.
More fitted, racing cut
Suitable for autumn through early winter rides
Extra storage room and enhanced number of reflective details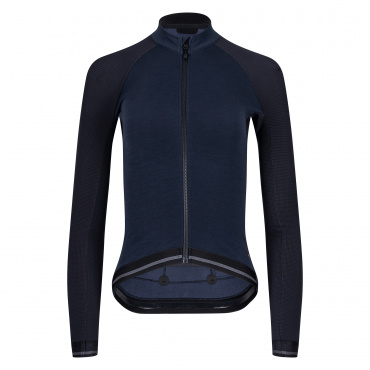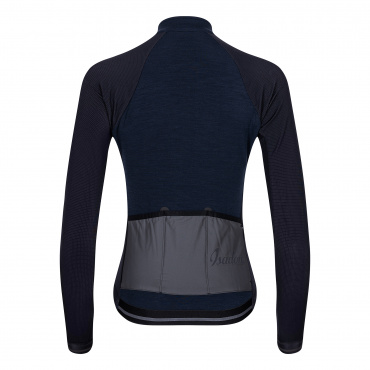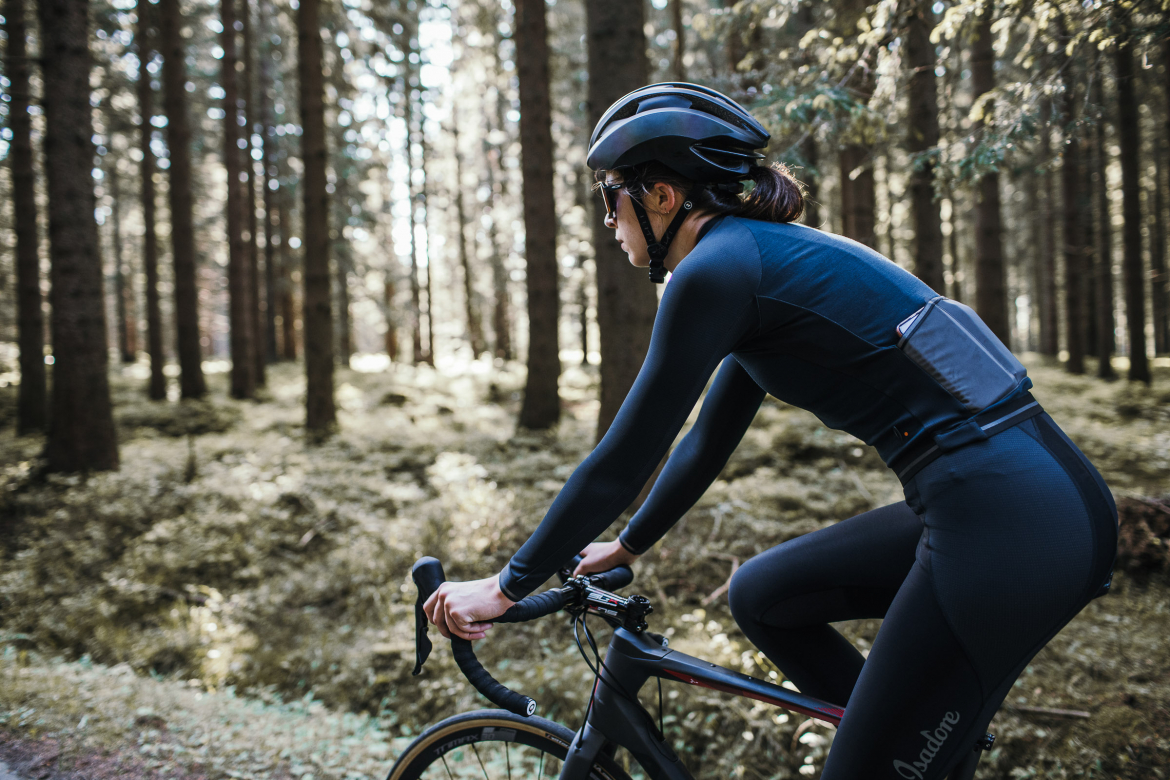 Alternative
Alternative Long Sleeve Light Jersey
This autumnal addition to our 100% recycled Alternative Collection offers a balanced degree of long sleeved protection and lightweight breathability. Made from 100% recycled materials, the Alternative Long Sleeve Light Jersey will be a pleasure to slip into every day, and even mitigate any sadness you may feel to be facing colder rides again. In men's and women's styles and cuts.
High performance fabric knitted in Italy
Made from 100% recycled material
Brushed interior for a soft and warm effect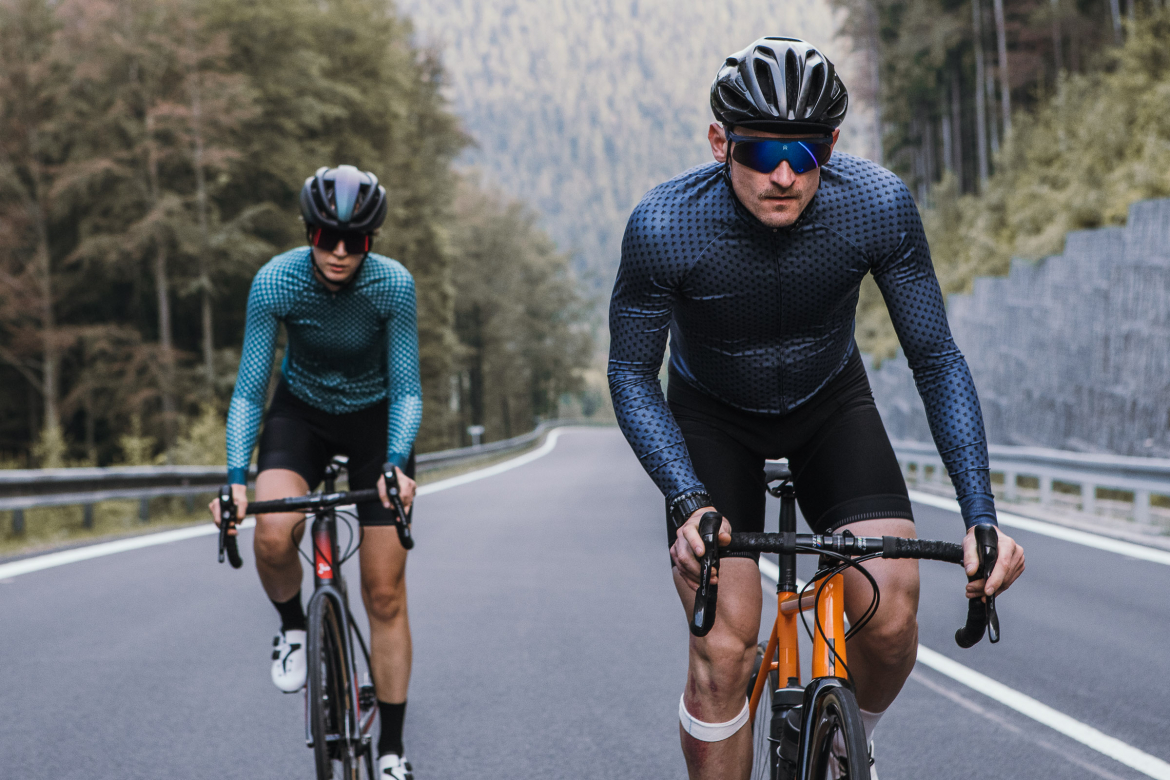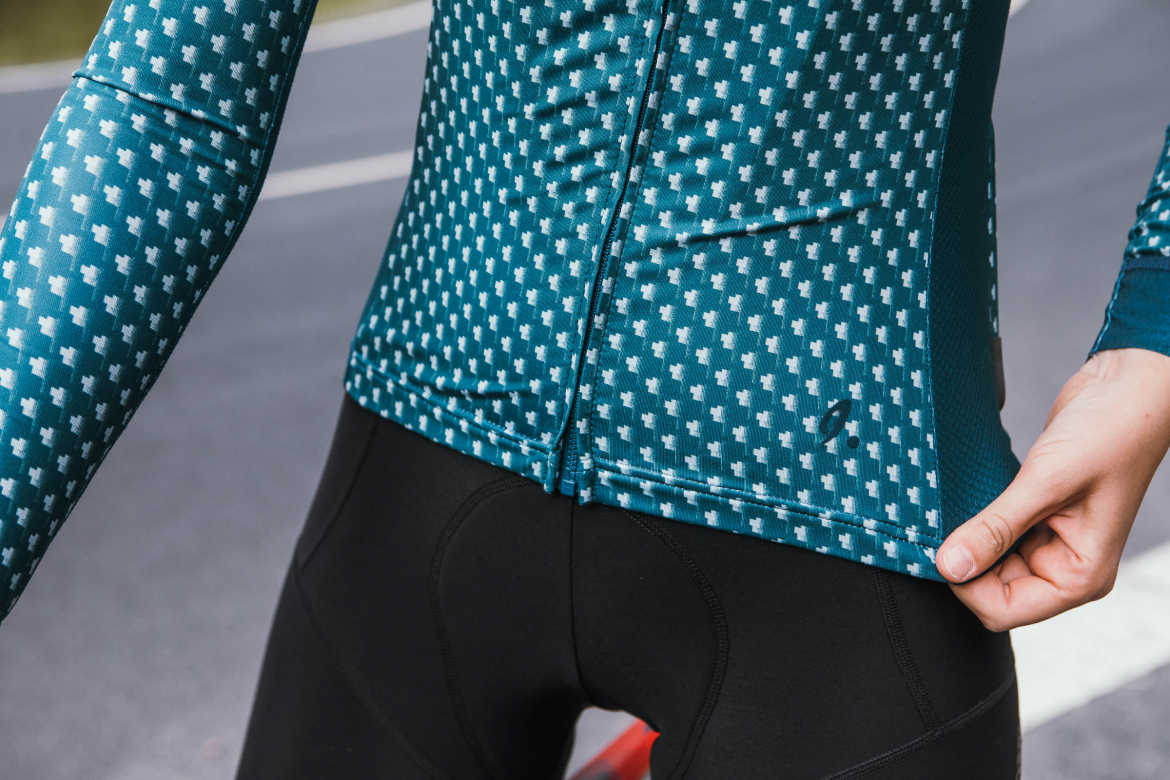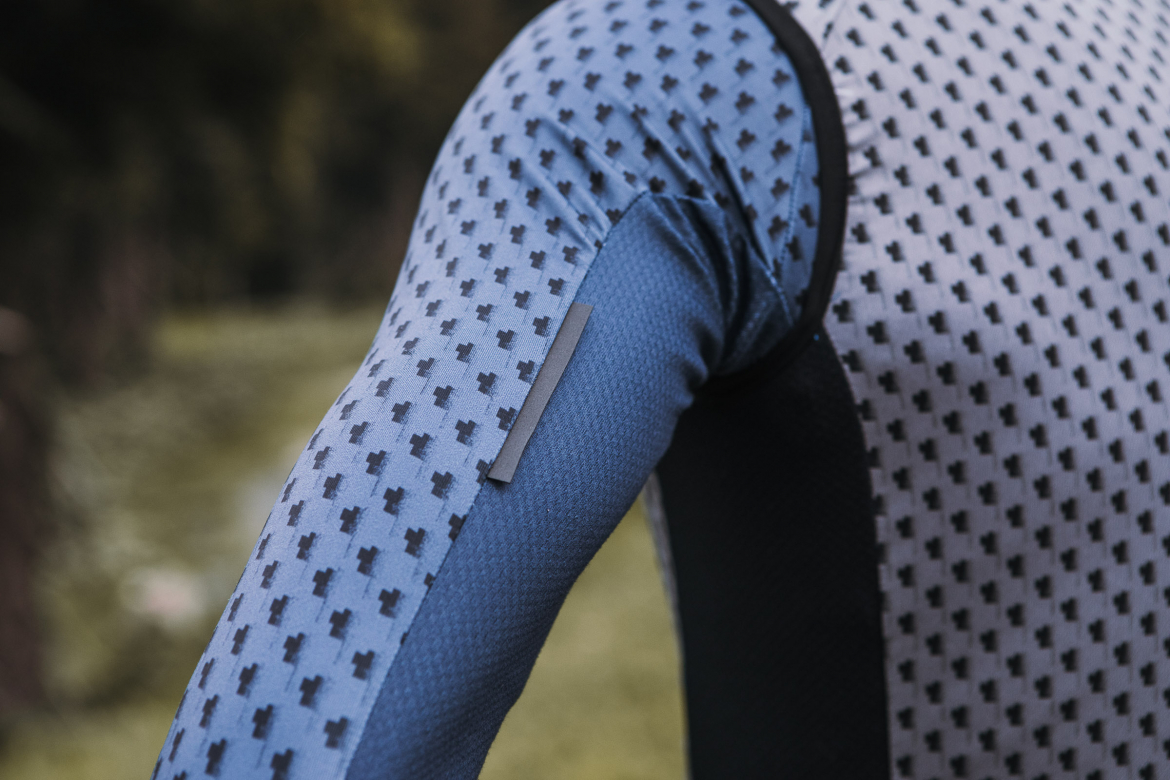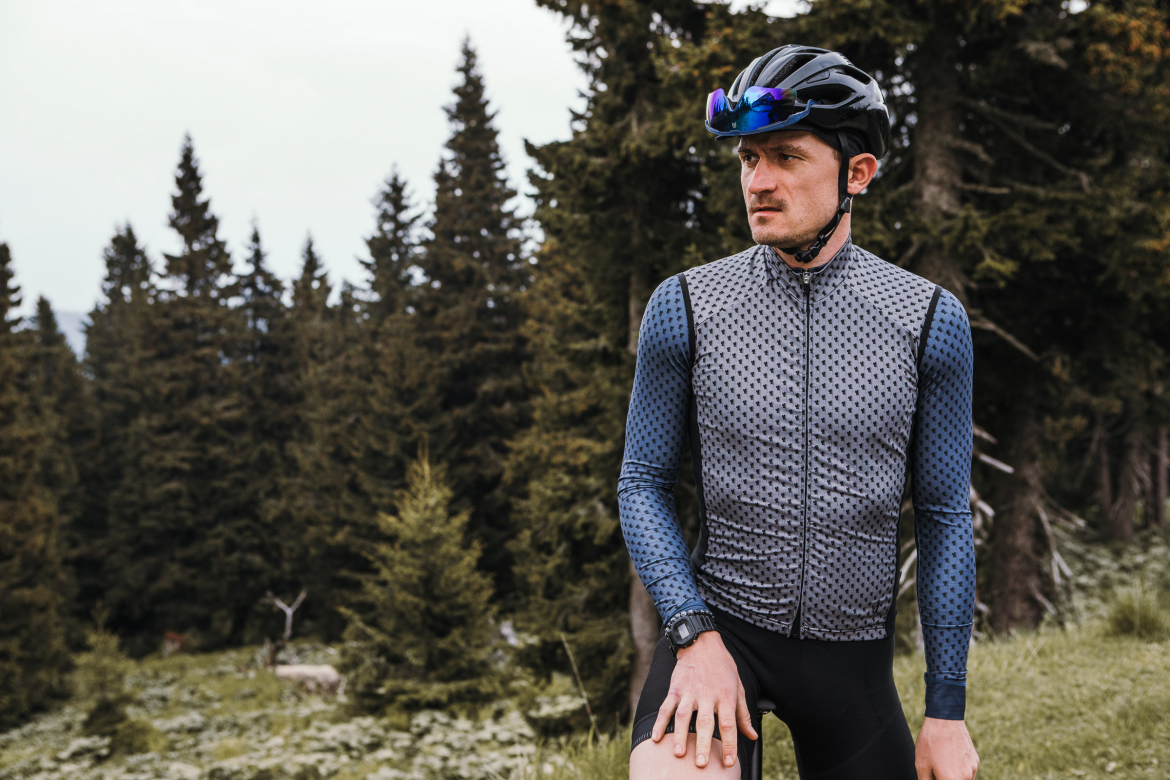 Alternative Thermal Vest
Keeping your core warm as the temperatures start to plunge will help you continue to ride outdoors throughout the winter. Slim-fitting with minimal bulk, the Alternative Thermal Vest pairs effortlessly with the rest of our Alternative Collection and is made with the same ecologically-minded materials and production methods.
Made from 100% recycled material knitted in Italy
Brushed interior provides non-bulky insulation
Highly technical material for high performance riding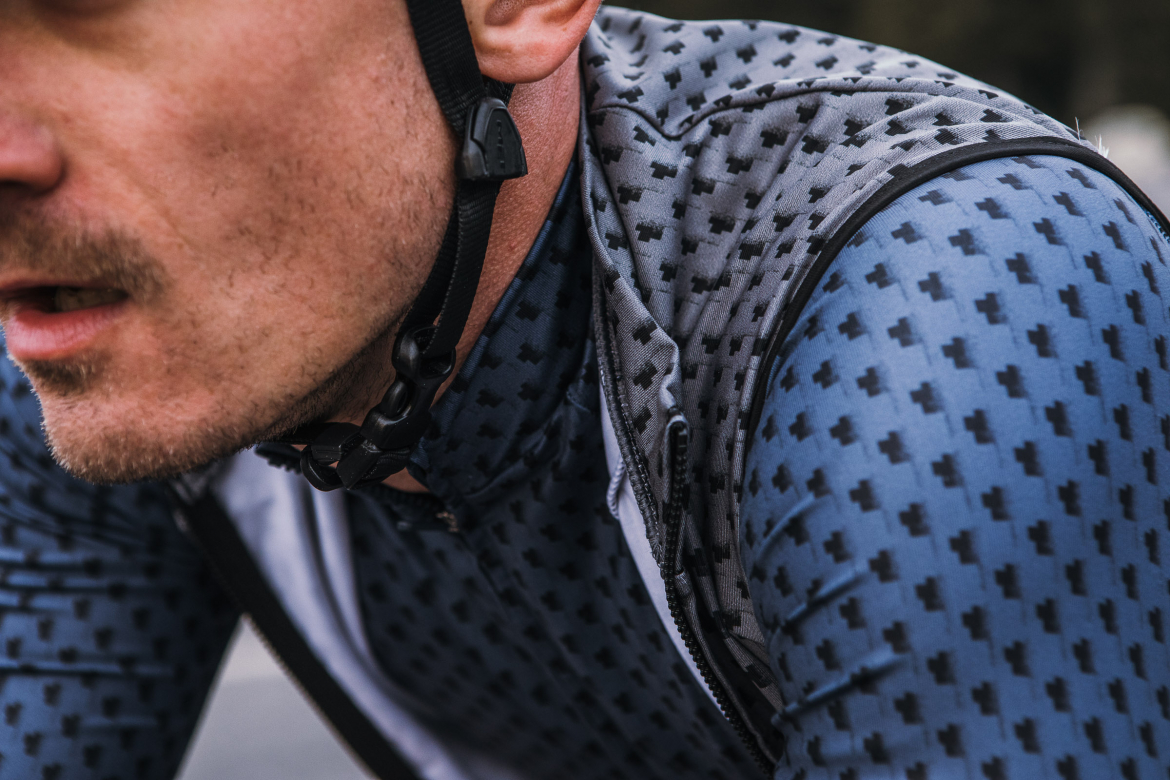 Alternative Thermal Bib Shorts
Thermal Bib Shorts can be the greatest three season piece of kit you never realized you needed. Versatile and easily pairable with knee or leg warmers, they can ensure your hips and quads stay warm while the rest of your legs can soak up some late autumnal afternoon sun. In men's and women's specific designs.
Brushed interior to enhance insulation
Made from 100% recycled material manufactured in Italy
Features a long distance Italian chamois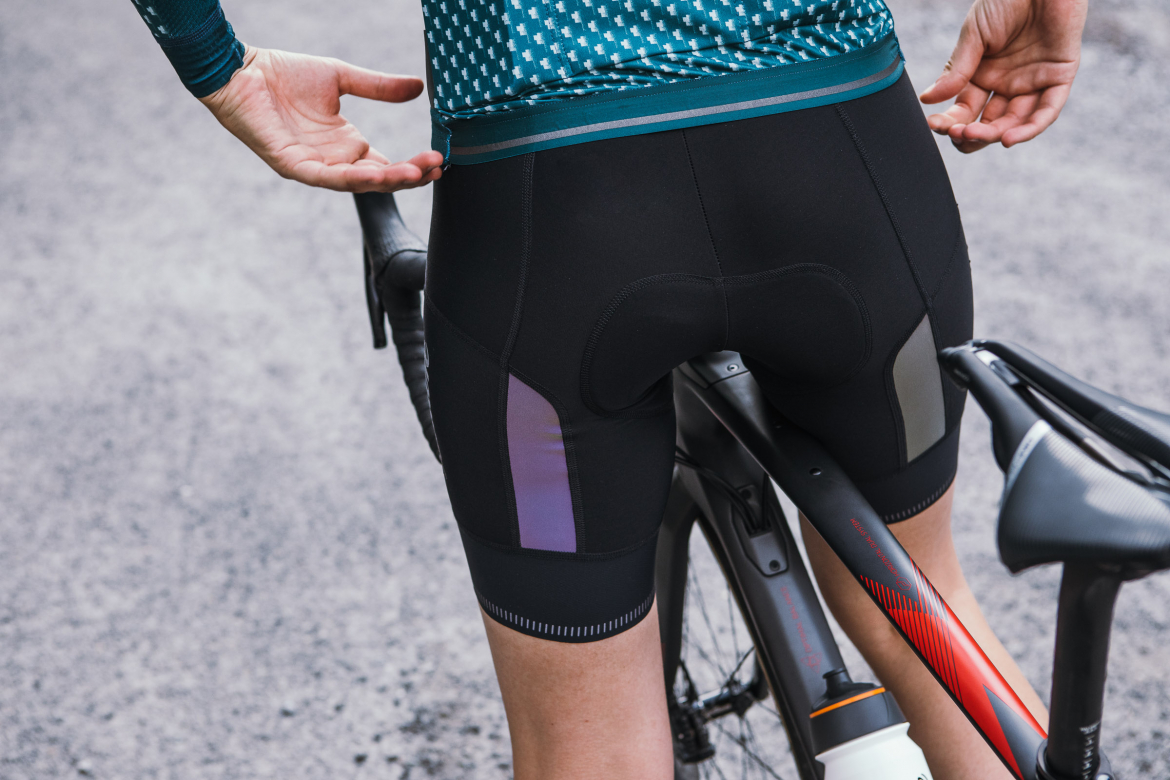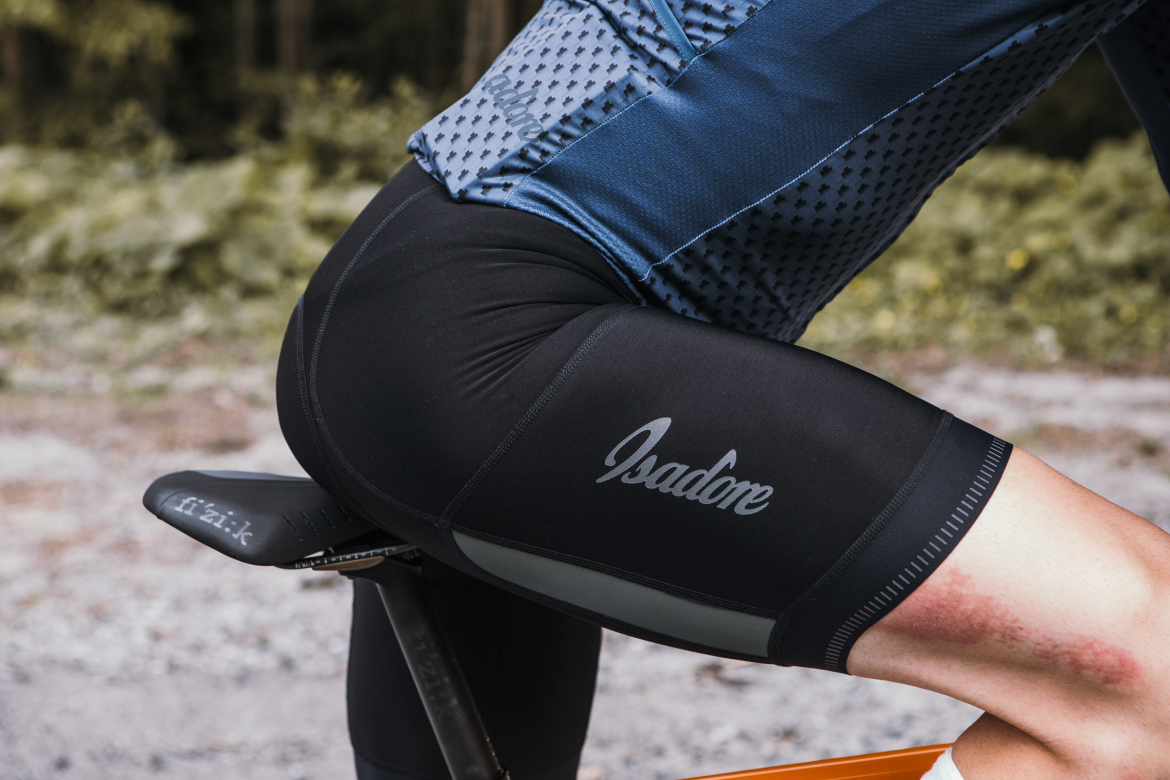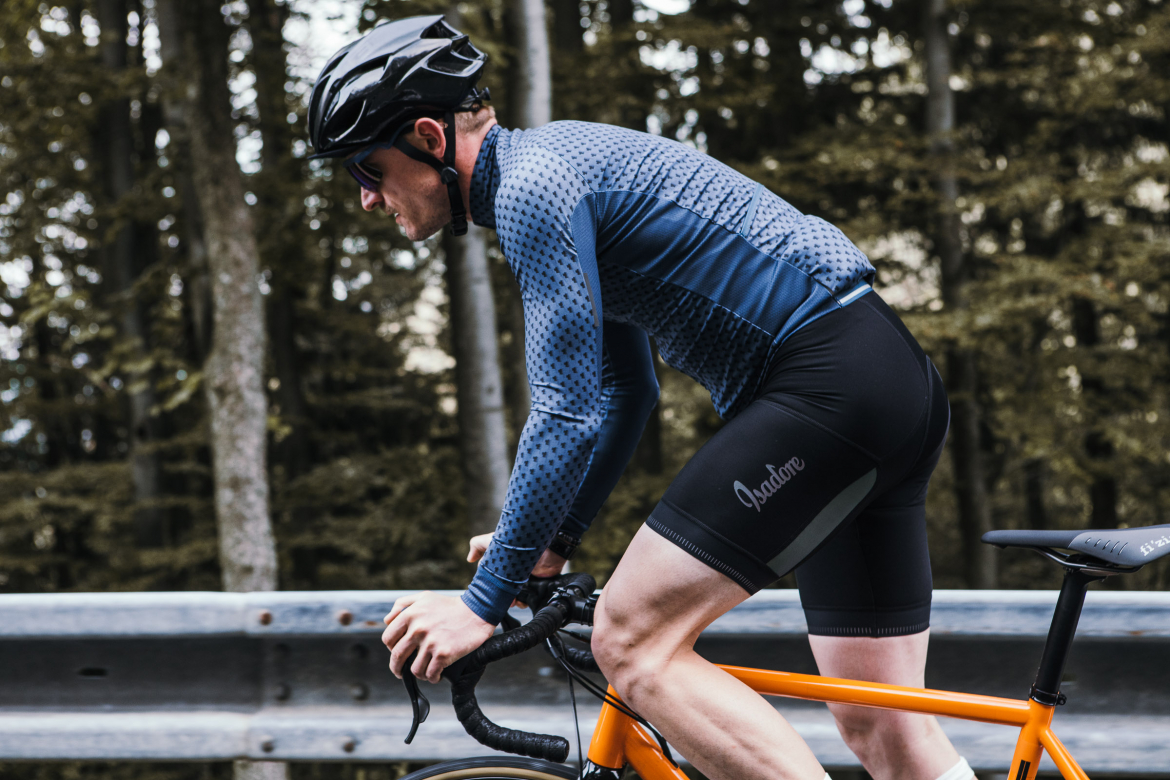 Bottoms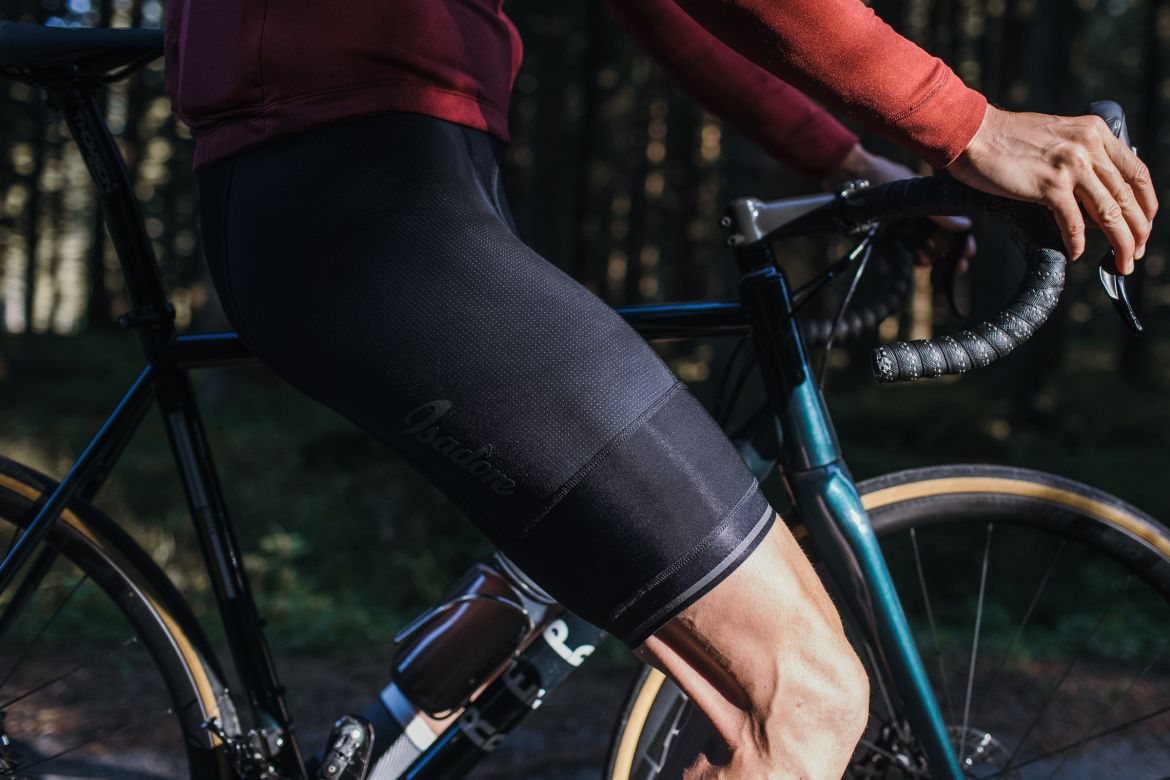 ThermoRoubaix Bib Shorts 2.0
Keeping your muscles warm will always make those tough climbs sting just a little less. The ThermoRoubaix Bib Shorts 2.0 for men have been updated with a refined fit and still offer excellent protection from cool winds or drizzly rides. Breathable enough to be an ideal option for summer rides in the mountains, and versatilely warm enough to pair with leg warmers well into early winter.
Constructed from a combination of two fine Italian Thermoroubaix Lycra
Features the EIT cycling pad 100% made in Italy, using top quality raw materials made from recycled sources
Treated with Durable Water repellent technology
ThermoRoubaix Tights 2.0
Don't feel like you have to turn to the indoor trainer once the temperatures start dropping with clouds and drizzle. That's the perfect time to break out the ThermoRoubaix Bib Tights. Made from a selection of the finest Italian Lycra with a long distance, breathable chamois, these are early winter Bib Tights for laying down the base. In men's and women's sizes and designs.
High density material is strategically placed on most exposed areas
Long distance Italian made airmesh chamois using carbon fabric for bacteriostatic effect
Treated with Durable Water repellent technology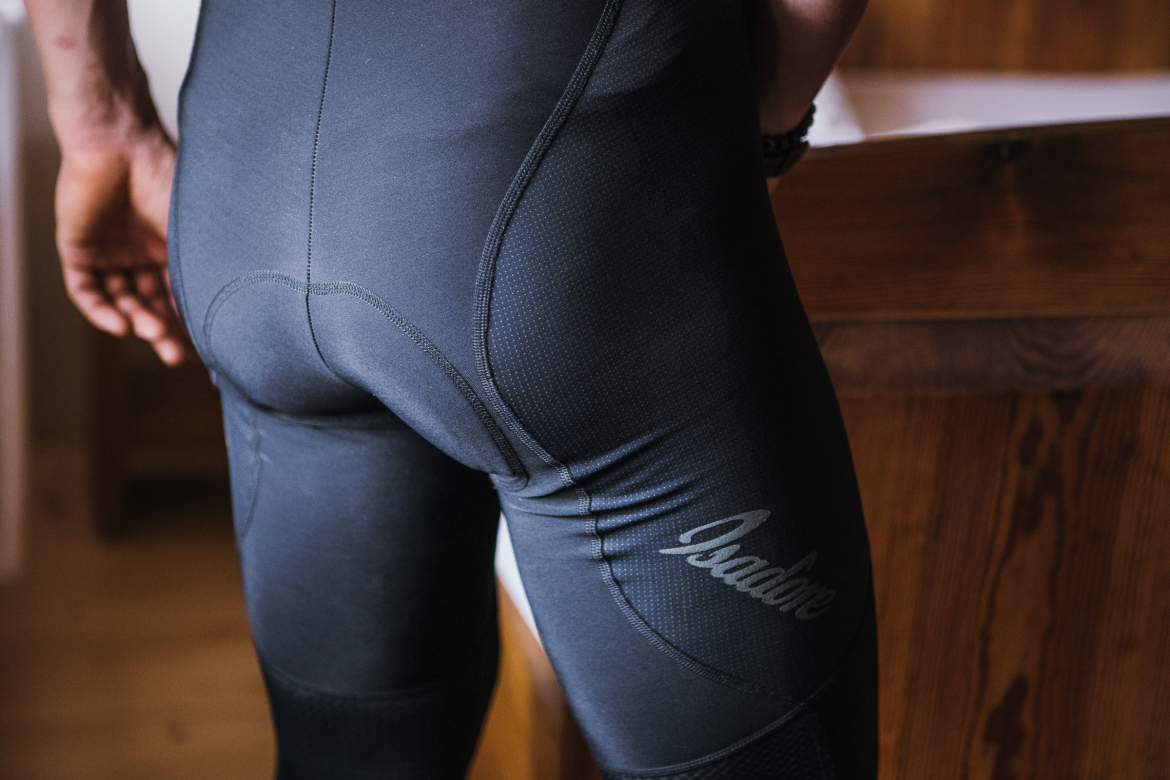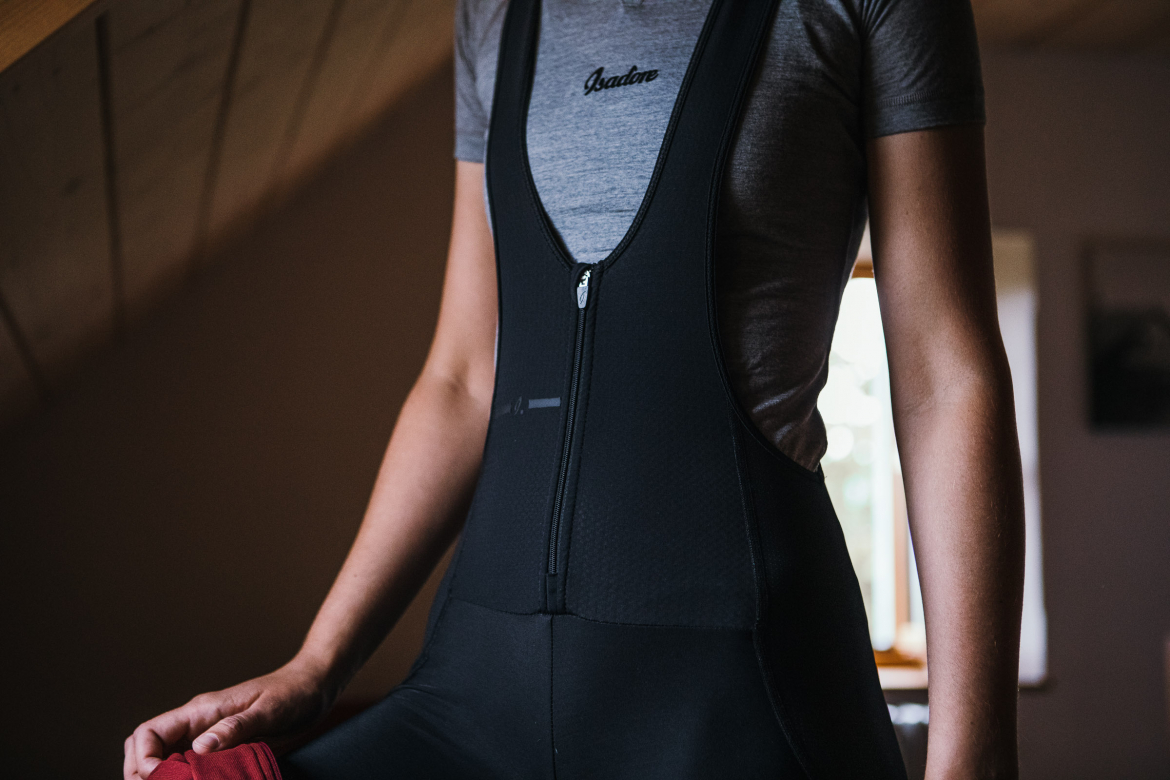 Thermoroubaix Tights w/o Chamois 2.0
Having received an update for this season, the ThermoRoubaix Tights without a chamois offer a refined fit and the same great coverage that will support you until the seriously freezing temperatures call for heavier stuff. Wear them over your favorite bib shorts or include them in your skiing attire for cold days on the slopes. In men's and women's sizes.
Constructed from combination of two fine Italian ThermoRoubaix Lycras
High density material is strategically placed on most exposed areas
Treated with Durable Watter Repelent technology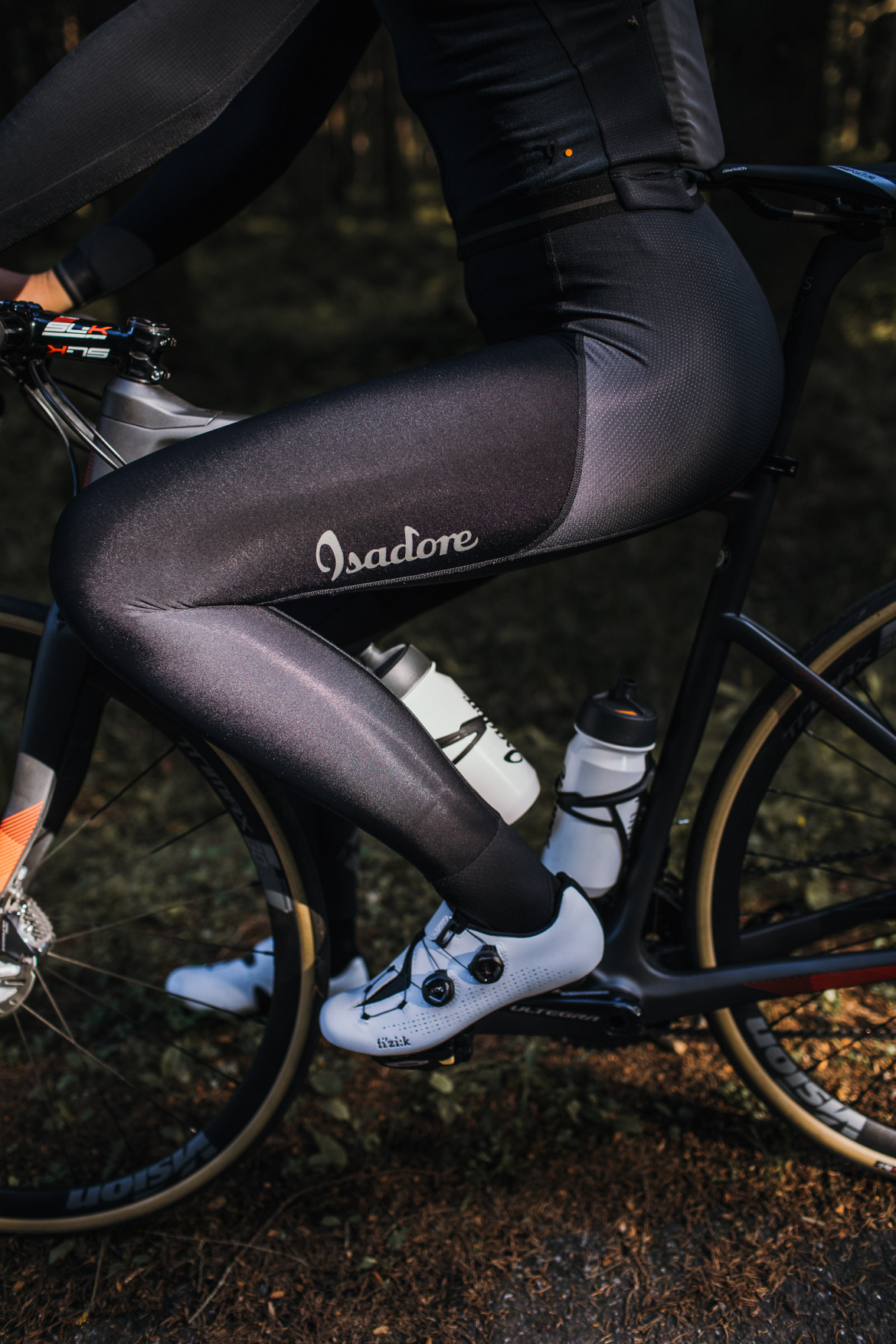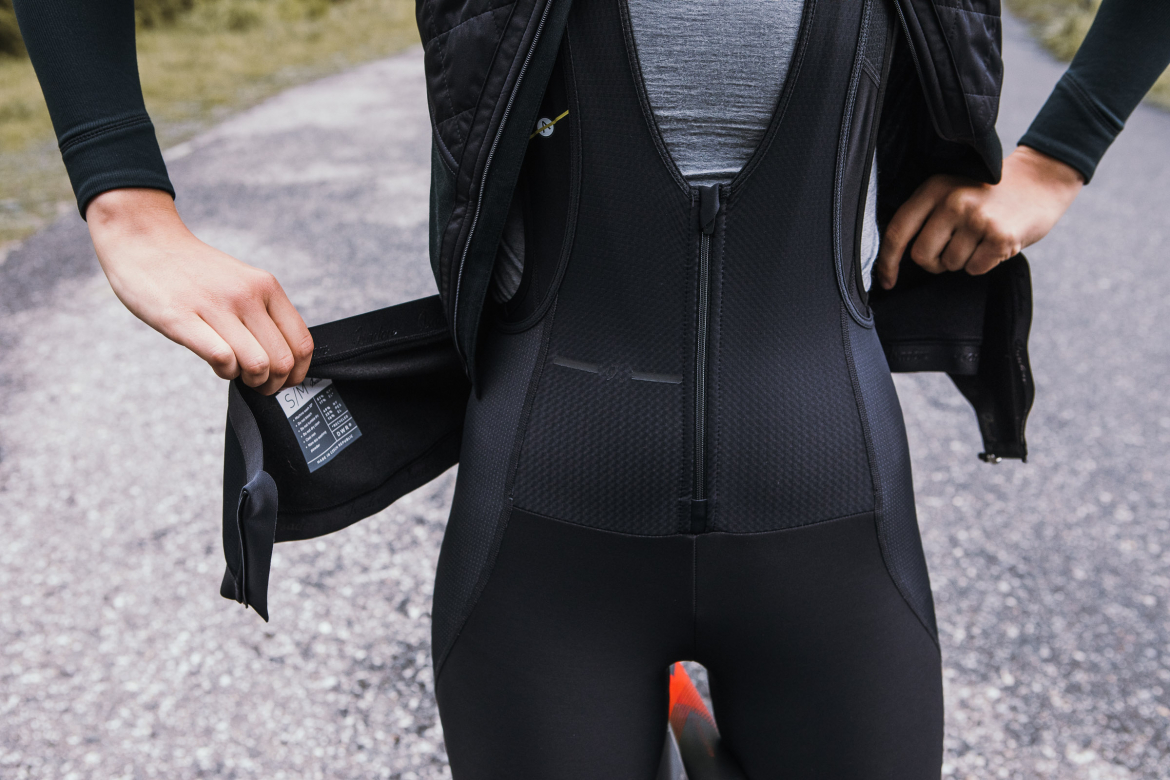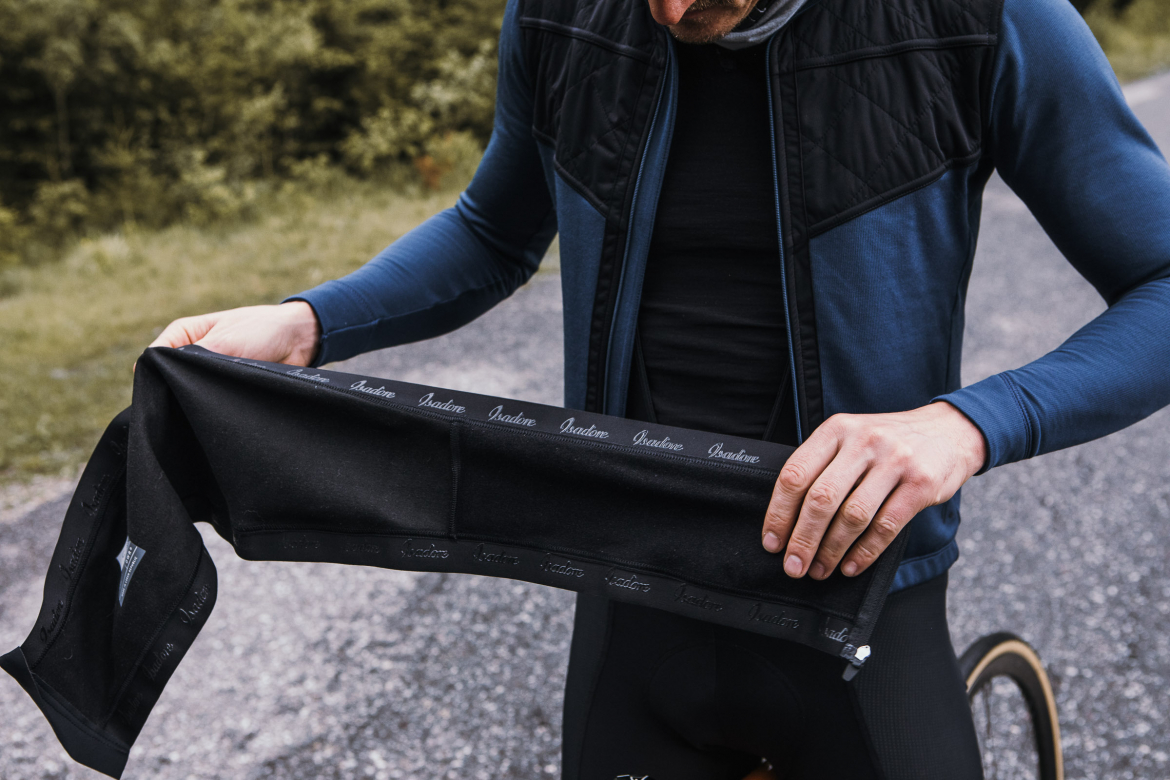 ThermoRoubaix Waist Warmer
Keeping your waist and organs warm on rides will go a long way to increasing your overall comfort in seriously cold weather. The ThermoRoubaix Waist Warmer can help you reduce the bulk of layers while ensuring you are not sacrificing essential levels of insulation.
Constructed from combination of two of the finest Italian Thermoroubaix Lycra
Used as support to create extra warmth in the waist area
Equipped with light weight zipper
Jackets & Gilets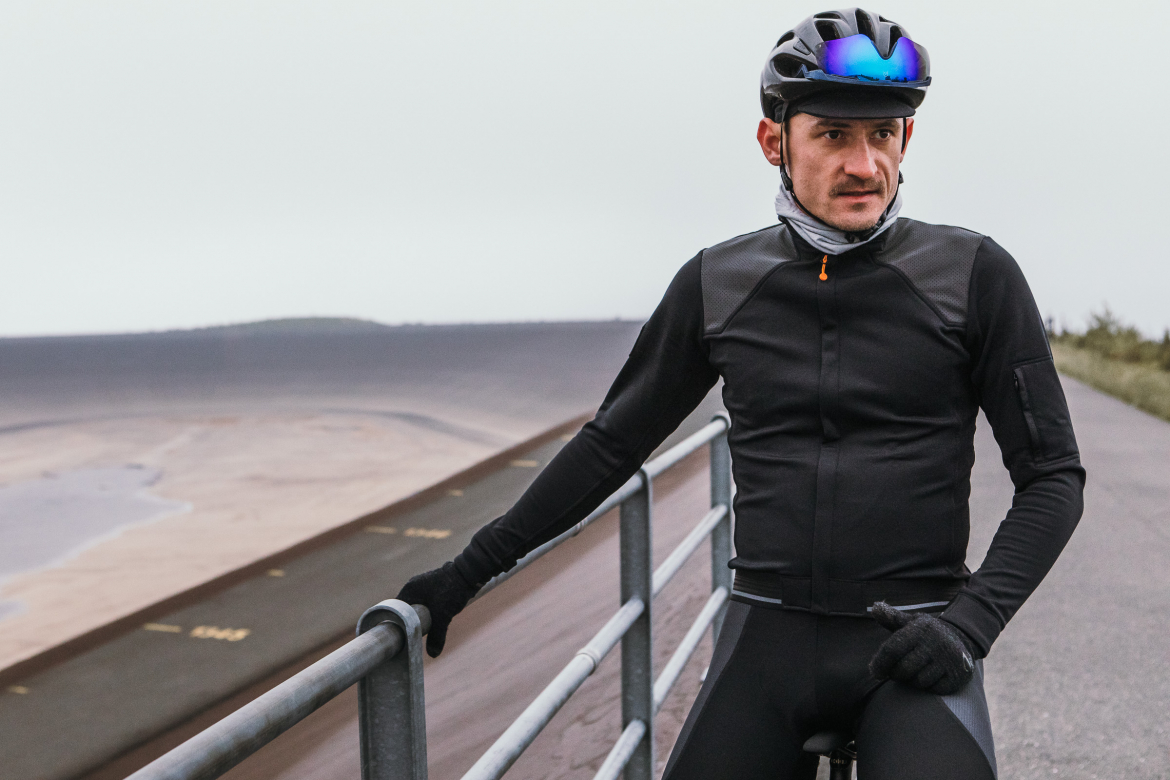 Sector Jacket Anthracite
For those days you'd rather stay in with a hot cup of coffee, slipping into the Sector Jacket will convince you that you are tough enough for the coldest days. Mixing WindTex on the outside and a ThermoRoubaix interior, the Sector Jacket protects against the cold while allowing your body to breathe. Now in stealthy, stylish Anthracite.
Two classic back pockets and third with side zipper
Extra ''bomber'' pocket on sleeve with automatic hidden zipper to keep valuables safe
Reflective branding and accessories for enhanced visibility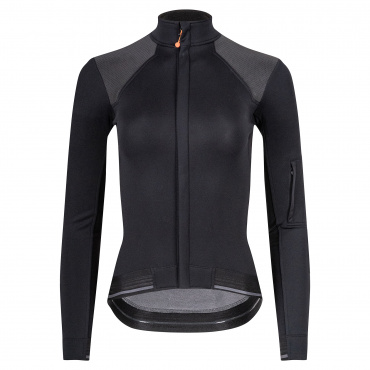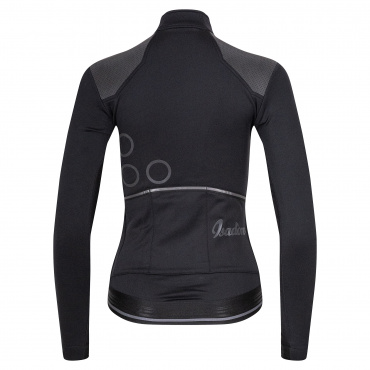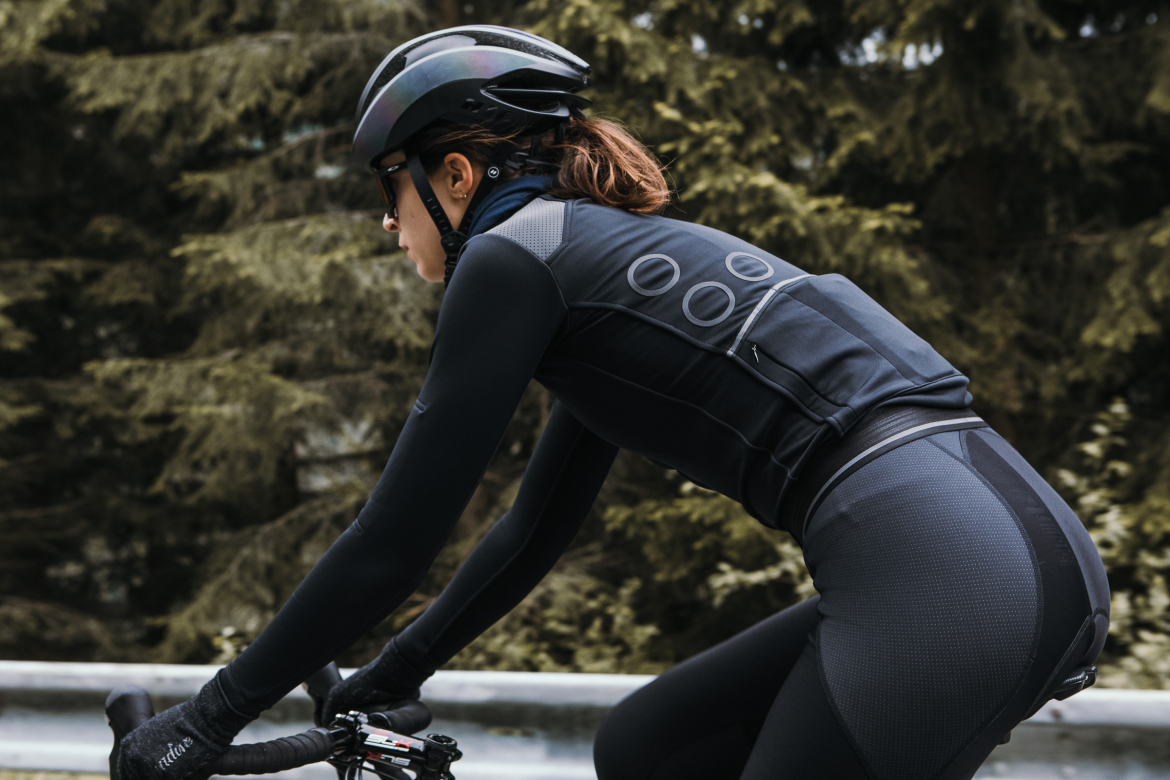 Merino Membrane Softshell Jacket 2.0 and Vest 2.0
When approaching an update of our longest serving, and much loved winter jacket and its matching vest, we wanted to keep all the essential best bits, and refine only what warranted a second look. The result is perhaps our most effectively fitted and insulating jacket to date. Pair it with the updated Vest for those times when some extra protection from the wind and insulation from the frigid temps can save a ride.
Made with the finest Italian ThermoRoubaix Lycra
Refined fit for low profile insulation
Zipper vents to ventilate without exposing the chest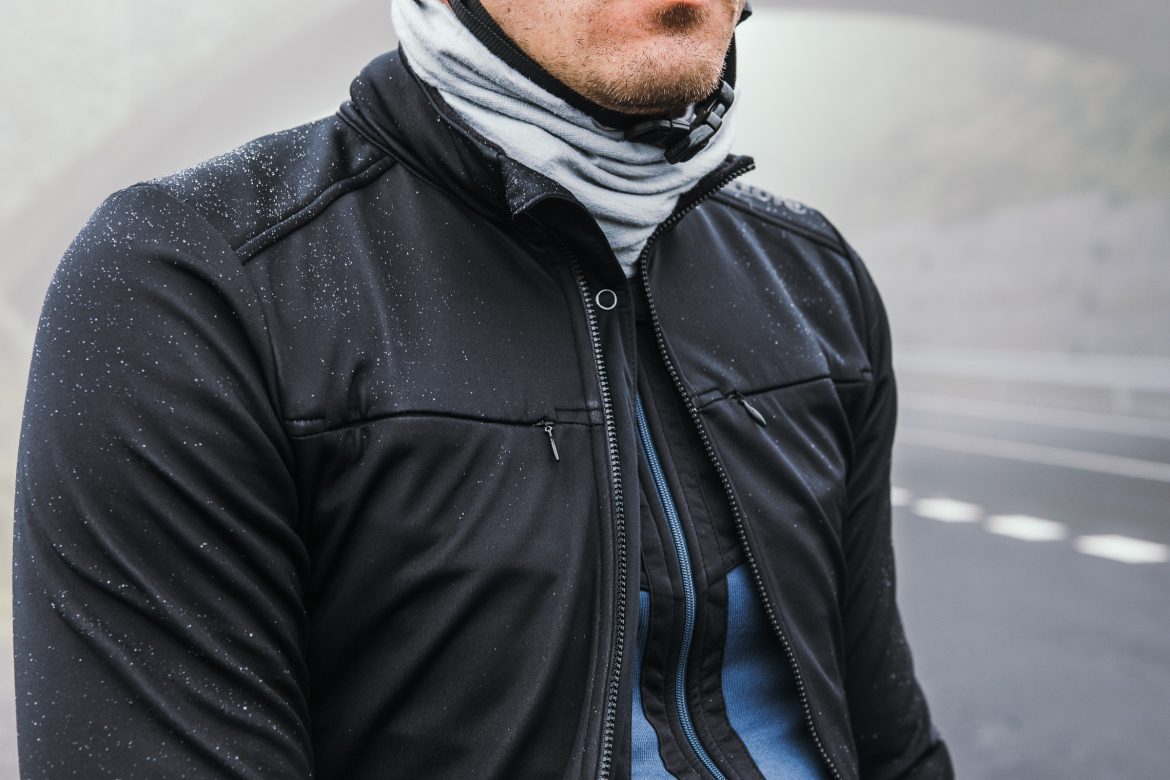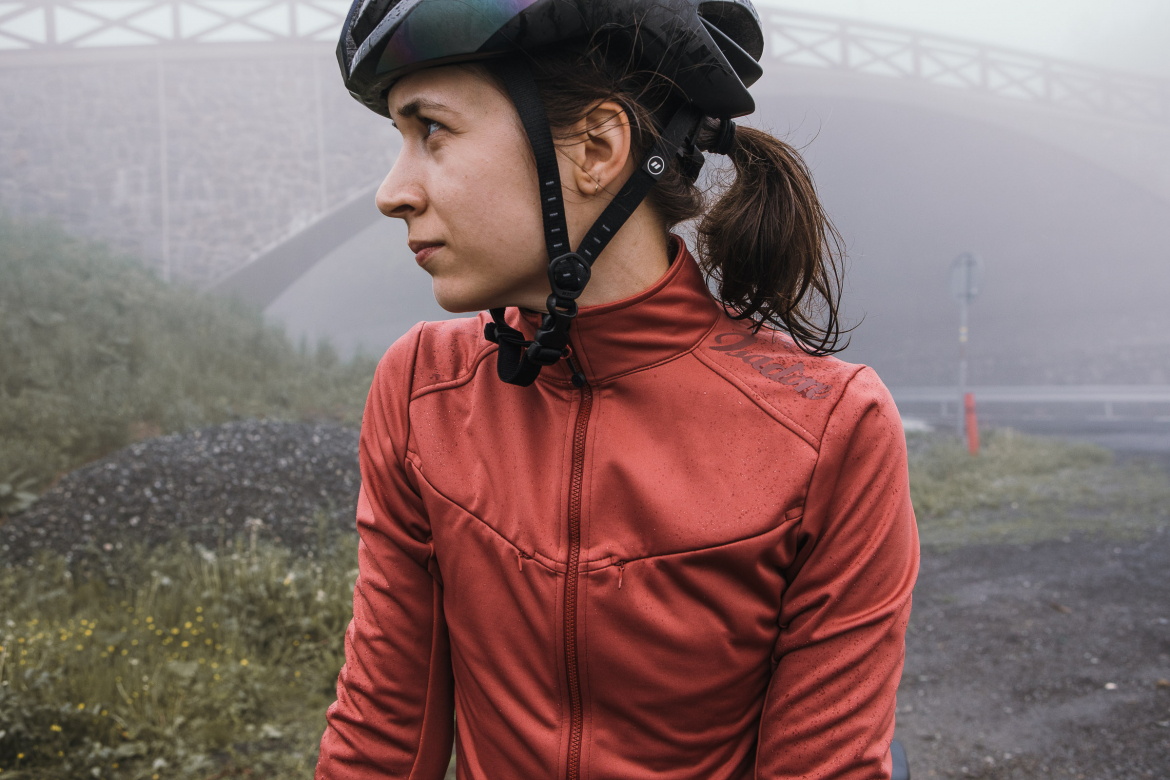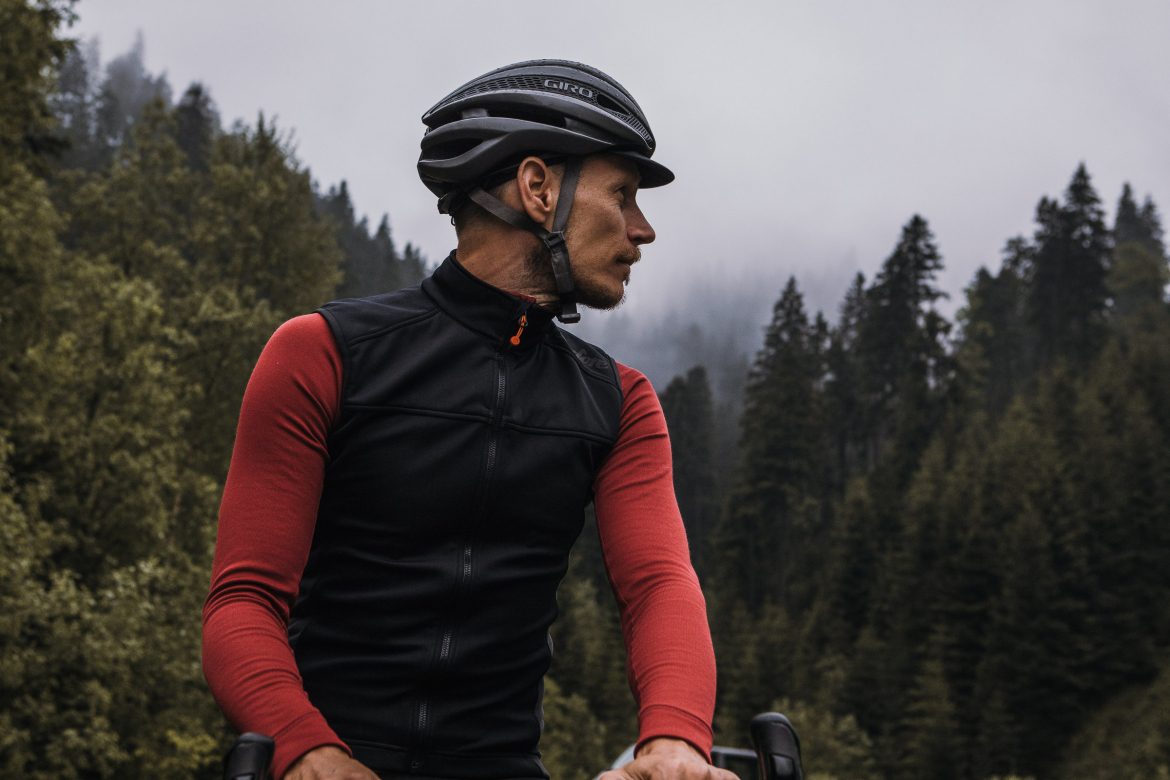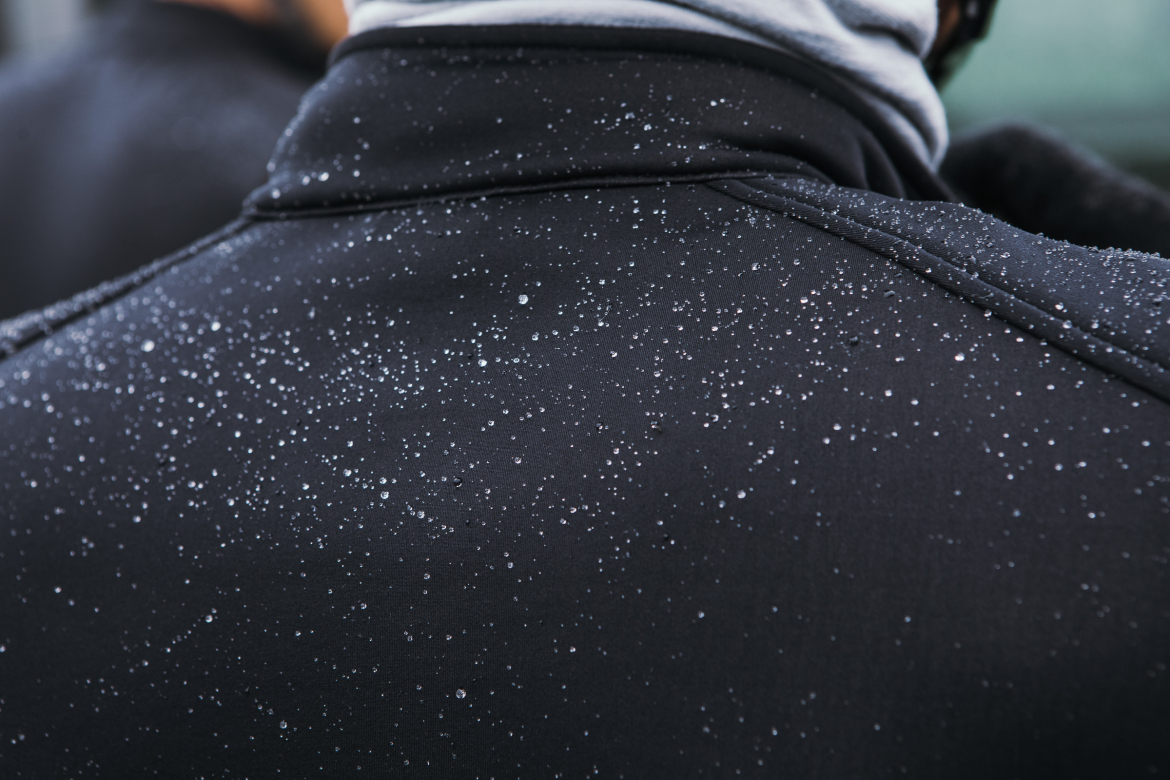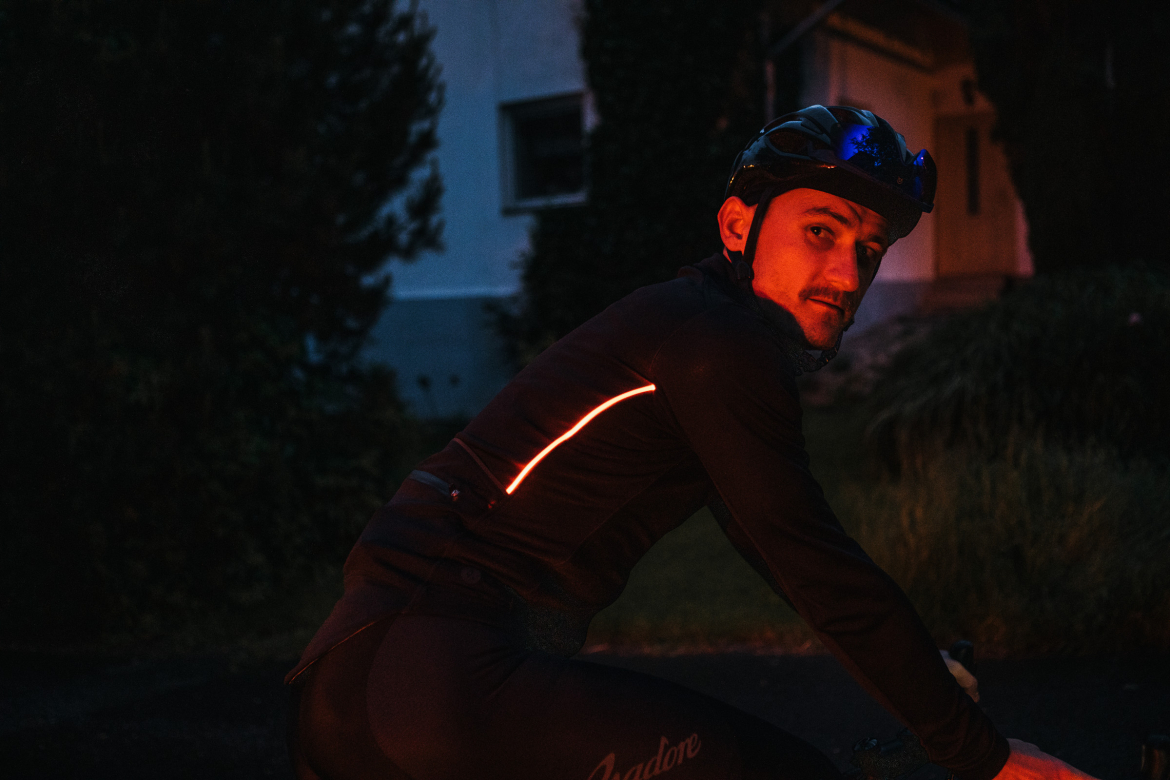 Merino Membrane Softshell Jacket x OSRAM and Vest x OSRAM
For dark, deep winter rides, combining our Merino Membrane Softshell Jacket and Vest with integrated OSRAM lighting will help you stay visible to inattentive drivers. The Merino Softshell jacket will help insulate your interior and keep the rain spray away from your core. In men's and women's sizes and styles.
Understated design combines with OSRAM Active Illumination and discrete technical features
The tops with the lighting system is fully washable in a washing machine
Finest Italian Thermoroubaix Lycra used for side panels to increase elasticity and snug fit